New York
The Best New Retail in New York – August 2023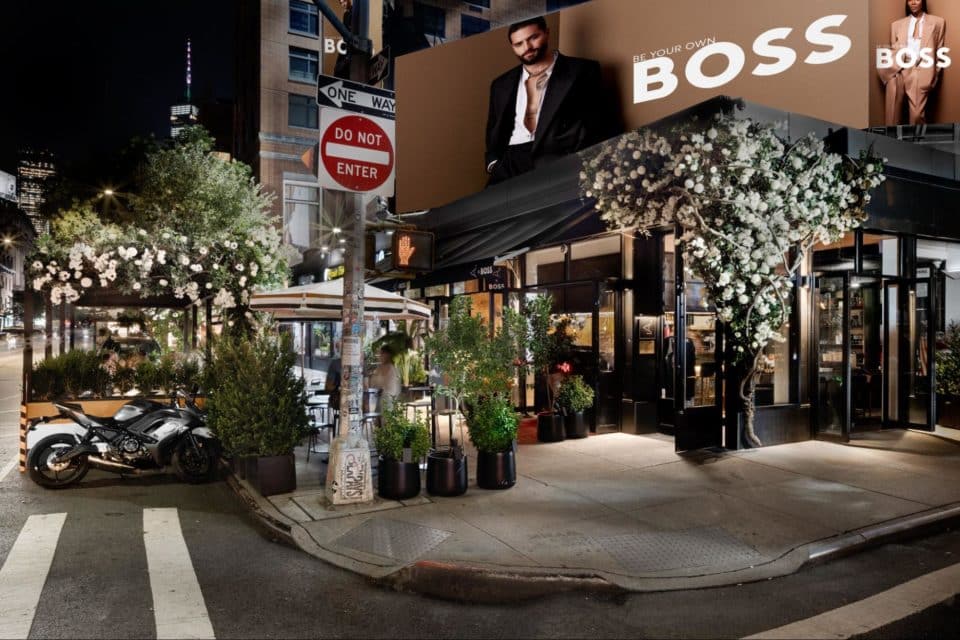 There are some exciting retail developments in New York this month. Retailers seem to be combining elements to bring new experiences to customers and entice them in-store.
We've found a streetwear brand offering wellness treatments, a space that combines two stores and a restaurant, a luxury fashion brand partnering with a restaurant, and a gaming pop-up with a coffee shop!
Find out what trends retailers are implementing in our latest round-up of new stores in New York.
Sporty & Rich, SoHo
SoHo is seeing the launch of the first brick-and-mortar store from streetwear lifestyle brand Sporty & Rich.
Customers can browse the wide range of iconic athleisure wear, accessories, phone cases and workout products, but the store is also dedicated to wellness.
A beverage bar and café stocks healthy matcha drinks, juices and smoothies, as well as bone broths, and there is a seating area for shoppers to relax. Customers can also take advantage of a variety of treatments such as facials and massages.
Essx, Lower East Side
After the success of Scarce, a subscription box for street fashion, the owners have launched Essx in New York.
The store includes fashion items from up-and-coming brands, specially curated for shoppers with a distinctive style not bound by traditional ideas of gender. In-store stylists will be on hand to help visitors explore the range. There is also a fitting room for VIPs, complete with a champagne bar available.
Instead of holding end of season sales, the store will offer tailored Scarce boxes to shoppers. The online store will let customers subscribe to a Scarce box, as well as fashion top picks from stylists. Later this year, Essx plans to open a gallery and café, and will lend clothing to editors for fashion shoots at its Style Studio.
A Pasta Bar X Hugo Boss, SoHo
An exciting new concept store from A Pasta Bar and Hugo Boss has opened in New York.
The partnership combines A Pasta Bar's restaurant with Hugo Boss styling and branding. The store uses Hugo Boss colours, with co-branded items such as aprons and napkins. The centre of the store contains the Chef's Counter, allowing customers to witness their pasta being prepared and interact with staff.
A cocktail bar, Dolce Vita, is on hand to create exclusive drinks, including Be Your Own Boss, the current Hugo Boss cocktail. Customers can also purchase limited edition t-shirts with branding from both A Pasta Bar and Hugo Boss.
Arc'teryx, Lower Manhattan
Outdoor brand Arc'teryx has just opened its latest New York store.
Customers can expect to find a full range of climbing and snow products, with a special Makers Table to help select the right items for a specific activity.
The store will also offer repairs for customers looking to extend the life of their equipment. Arc'teryx also hopes to connect with the local community and will have brand ambassadors on hand to create exciting pop-up events in-store, such as climbing.
50 Norman, Brooklyn
New concept store 50 Norman has opened in New York, combining three Japanese brands: a restaurant, homeware and food store.
The store was designed by TANK and makes use of wood from old Kyoto houses to give a natural and rustic feel to the space.
Customers can purchase homeware items like ceramics and other Japanese cultural products from Cibone, then visit Dashi Okume for seafood and specially made dashi, which can be blended in-store. Finally, House Brooklyn will open later this year for exclusive dinners with Japanese and French influences.
Virsona, New York City
Virsona has launched an experiential pop-up as a precursor to its first permanent store next year.
The pop-up is located at 787 Coffee and is attempting to change the perception of gaming as a group activity. The space is a booth for small groups, allowing them to play a variety of games together. They can benefit from the booths' high quality visual displays, and adjust the lighting and audio to suit.
There are also snacks and drinks available for groups, along with a specially selected playlist.
Target, Brooklyn
A huge new Target store has opened in New York at 90,000 square feet in size!
The space is light and airy thanks to the glass walls that stretch around the store. The space has walls created from sustainable wood, and the signage uses solar power.
Customers can browse Target's range of items across food, drinks, homeware and other product lines, and additionally visit an in-store Starbucks. Customers can also take advantage of speedy online ordering using Target's Drive Up and Order Pickup services.
Want an easy way to brief your entire retail organisation about the trends impacting your business? Our tailored trend reports are as informative as they are readable so you can all be on the same page.