New York
The Best New York Retail Openings September 2018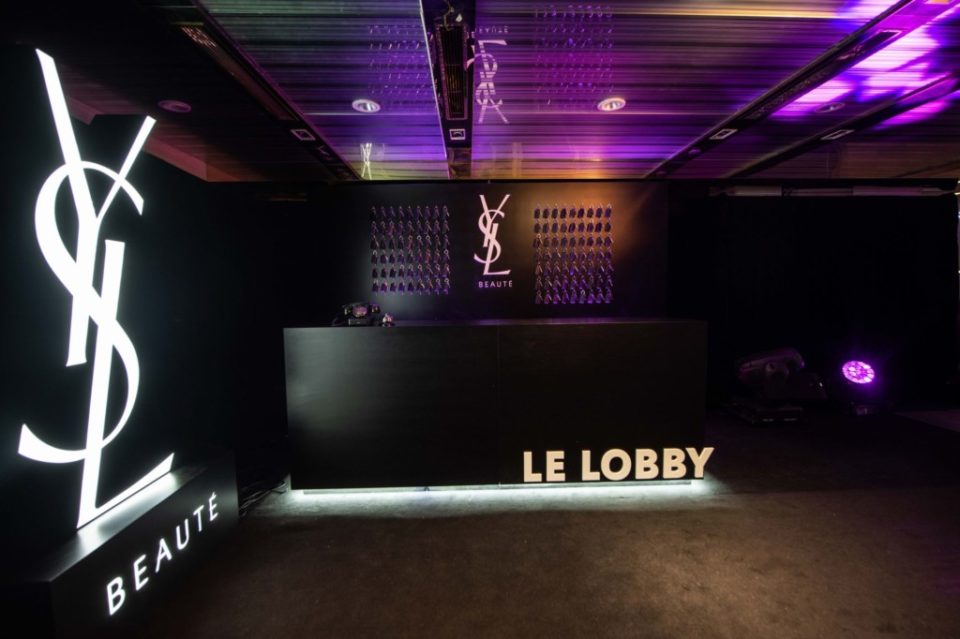 When Fashion Week comes around, there's always a burst of retail openings and innovative approaches to selling. Some of the stores included in this month's retail openings aren't exactly traditional and we hope that you can source some of your own inspiration from them. Find this month's most innovative retail openings in New York below.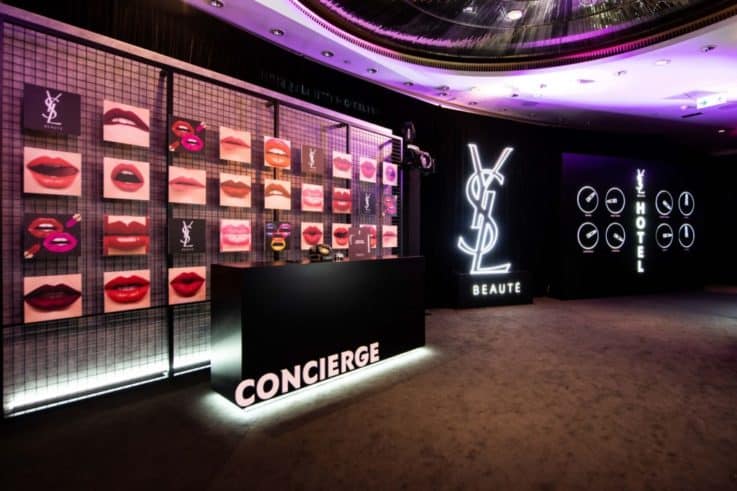 YSL Beauty Hotel
A special opening for New York Fashion Week, the YSL Beauty Hotel is open for just a few days but will be sure to make an impact on the retail world. There will be five floors of activities, from a pool room that celebrates the brand's newest lipstick to a terrace café on the fifth floor that offers city views. Customers can take part in a fragrance workshop and find a place to buy YSL Beauté products. Customers can "reserve" an hour-long time slot on one of the two days the hotel is open, not an overnight stay, so perhaps not a real hotel but an experiential retail outlet instead.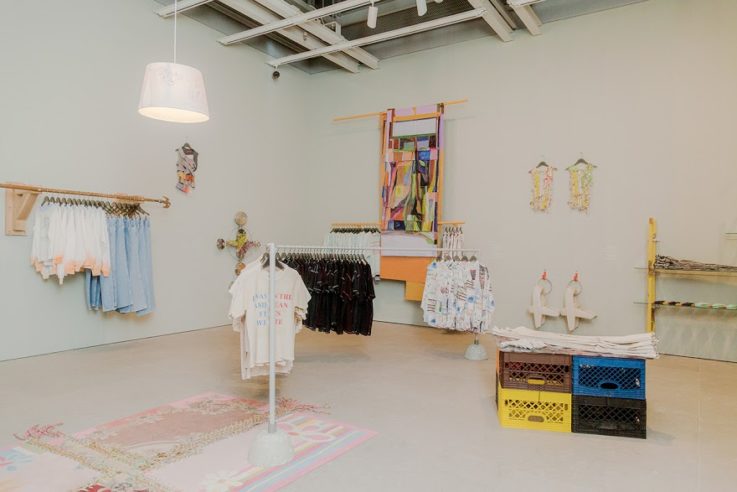 Possessed
A first for us at Insider Trends, this fashion exhibition 'Possessed' doubles as a retail store in a very clever move by the Whitney. Part conceptual art installation and part functioning retail store, museum visitors may touch, try on, and purchase clothing and accessories designed specifically for the exhibit by fashion design duo Eckhaus Latta. The museum exhibition and the gift shop have fully merged, coming together in an operational retail environment with sales attendants, a changing room, and a checkout counter.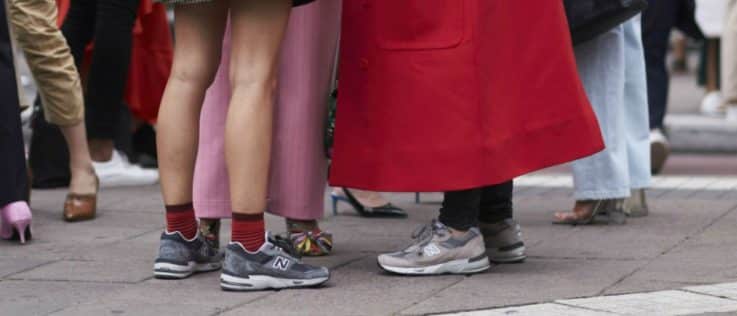 New Balance
New Balance is taking on a new retail initiative for New York Fashion Week, setting up a booth in Soho with cameras facing out to scan passers-by and seek out those dressed differently. The company has worked with the marketing agency VML to develop technology specifically designed to identify people who don't look like everybody else.
In the weeks preceding Fashion Week, a team of computer scientists have ventured around New York with cameras to collect baseline data about fashion trends. For Fashion Week, the cameras will be equipped with machine learning, powered by TensorFlow, that will gather information about what people are wearing – from the style of clothing to the colour palettes and patterns on display –all for the purpose of identifying anomalies. And what happens to those that are algorithmically unique? They'll be handed a pair of New Balance of course!
Burrow
E-commerce luxury furniture brand Burrow is opening its first retail store in SoHo this week, titled Burrow House. Previously online only, the company has set up a home-like setting that allows customers to relax in front of the fireplace with a book, watch a movie in the private screening room or create their own story in the green screen studio. The idea is that customers can imagine themselves with the furniture before choosing and build a long-lasting relationship with the brand.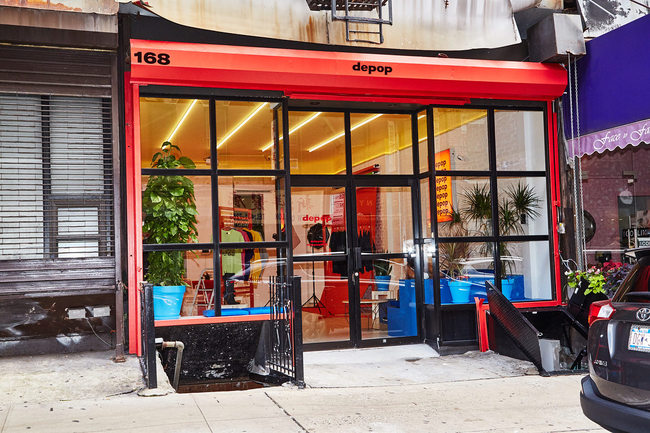 Depop
Depop has opened a new retail store in the middle of New York's SoHo neighbourhood. The space is currently stocked with the "Depop Loves New York" collection which curates the best pieces from local artists. Brands and designers have filled the store with graphic denim, vintage T-shirts and luxury items and curation of the store is designed to be local. Depop users will also be able to utilise the store's photo studio to shoot their items and shop the latest styles.
PlantShed
PlantShed, a destination for interior designers, creatives and luxury brands has opened the doors to its first downtown location featuring a floral café, a coffee and flower shop retail concept. The boutique features floral bouquets available in customised wrapping courtesy of NYC artist Curtis Kulig and will house art installations in collaboration with various local creatives.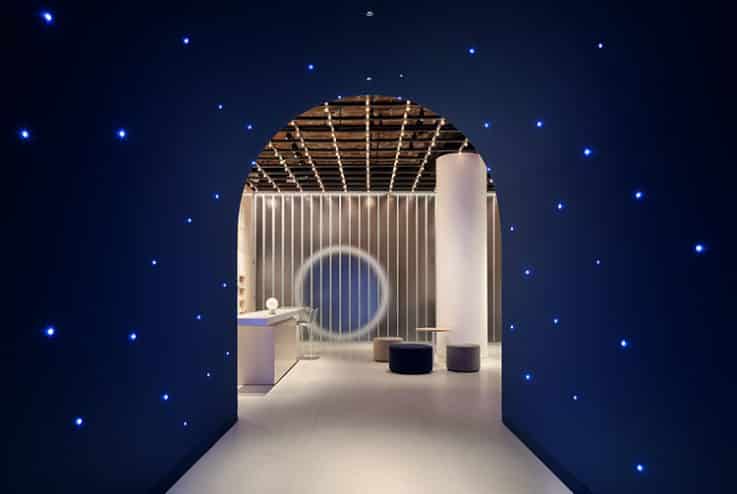 The Casper Dreamery
Mattress brand Casper has launched the Dreamery, a "physical sleep experience" that allows shoppers to book 45 minutes of downtime in one of its nine private rooms. The store, located in Greenwich Village, provides pyjamas, essential sleep oils and meditations by the mindfulness app Headspace for a fee of $25.
Casper said it hopes to expand to college campuses, corporate buildings and airports in an effort to encourage a more positive attitude toward daytime sleep. While afternoon naps have long been a part of European culture, in America the concept remains foreign. Casper wants to change that. Plus, what better way to test out Casper's mattresses before buying.
Allbirds
Shoe brand Allbirds has opened a new store in New York. The 4,800-square-feet store in New York's SoHo includes a "service bar" for finding the right size, along with room for customers to lounge. Serving as a place for shoppers to try on the sneakers before buying, the aim of the store is to help create more buzz around the brand. The company started as an online retailer and has just closed its previous smaller format store to make way for the larger shop.
Stay posted for the latest retail openings in London, coming to Insider Trends soon. In the meantime why not experience the best retail spaces for yourself by joining one of our London retail trend tours? We'll show you the latest in retail trends and help you out with any questions.