Retail openings
The Best Tokyo Retail Openings January 2019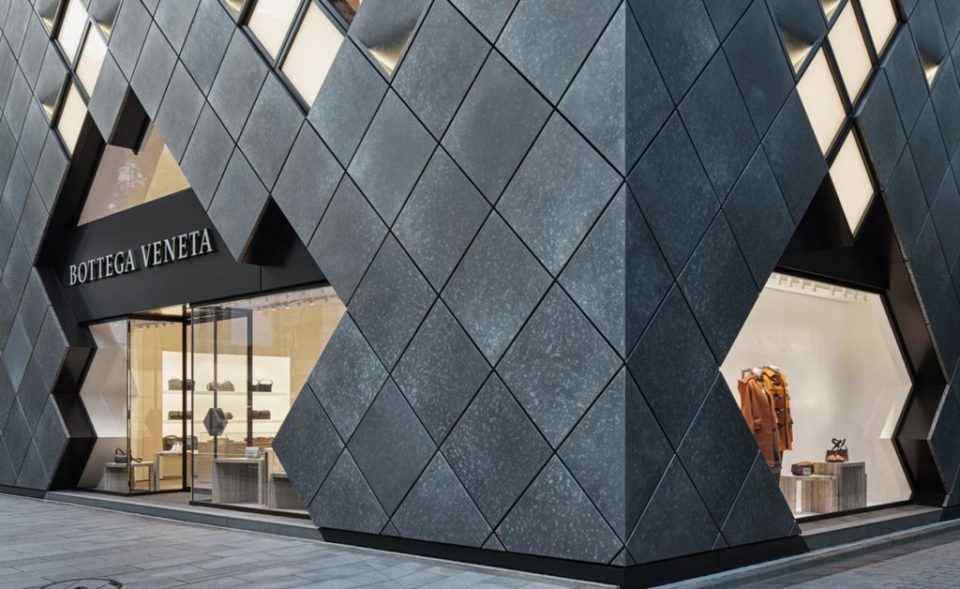 Got the January Blues? Well, maybe we can help spark some inspiration with our latest blog post filled with new stores and new initiatives. Find out the latest openings in Tokyo in our retail openings round-up for January.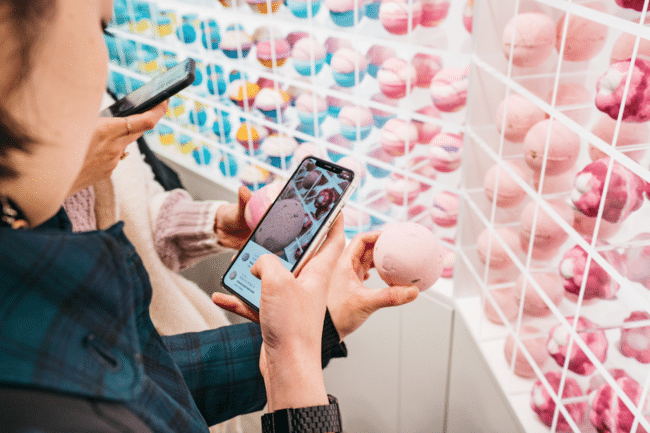 Lush, Harajuku
Handmade cosmetics company Lush has opened a concept store in Harajuku, Tokyo that is purely dedicated to the bath bomb. The new store aims to offer an integrated experience for customers to collect feedback for the brand and shape the future of other stores.
The new store features absolutely no product descriptions and no sinks for product demonstrations. Instead, customers are invited to use the new LushLab app to discover the list of ingredients of each bath bomb and watch a digital demonstration. The app uses AI so customers can scan the products and provide the information.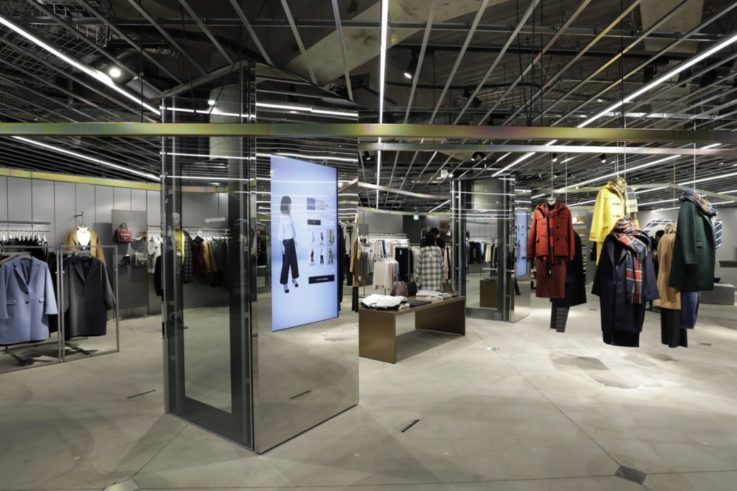 GU Style Studio, Harajuku
Asia's largest clothier and Uniqlo operator Fast Retailing Co has opened a brand new concept store in Tokyo's Harajuku fashion district titles GU Style Studio. However, unlike a normal clothing store, shoppers will be walking away empty-handed regardless of whether they want to buy.
Customers are instead able to try on apparel and place orders online for later delivery. They must scan QR codes attached to clothes to bring up purchase links on their phones. They can also try out extra services on another app, such as playing with clothing combinations on a virtual mannequin and creating a digital avatar. This use of the app will help the brand to collect data on how customers are shopping, such as what items customers are scanning into their phone, which clothing they try on and whether they purchase it or not.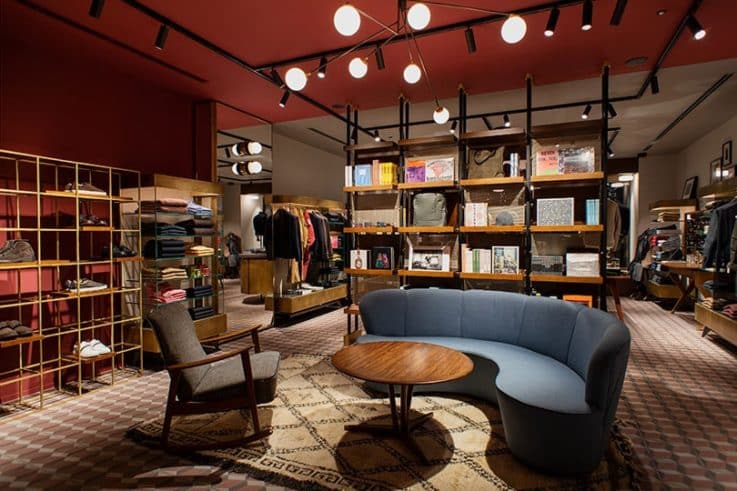 Slowear Venezia, Marunouchi
Italian concept store Slowear Venezia has opened its second Tokyo location in Marunouchi featuring an increased number of products and sharing spaces for drinking, relaxing and breaks in between shopping.
The new location is halfway between a concept store and research space and acts as a "love letter to the Italian culture and art of making products that is the core of Slowear's DNA".
A lounge in the store offers coffee and prosecco, magazines and photo books to browse, and space needed for a break. The counter sits right at the centre of the store and the use of light in the store design was an integral part of the store's interior design as it guides customers to products and spaces throughout the store, including the mixology bar, DJ Booth, and radio studio.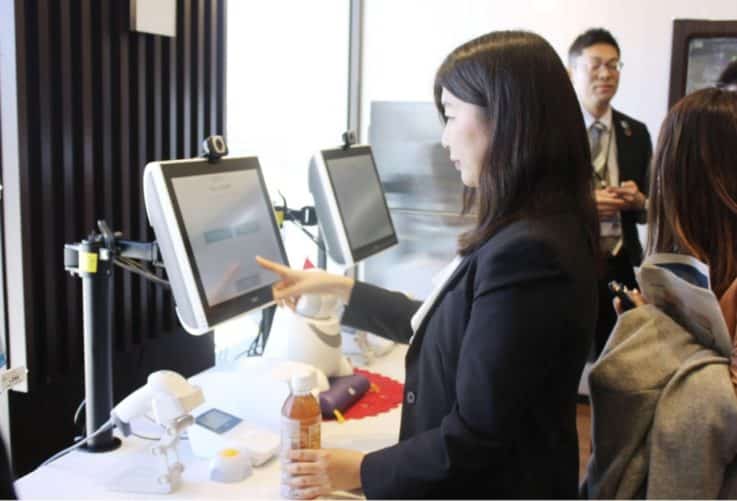 Seven Eleven, Minato Ward
Japan's largest convenience-store operator, Seven Eleven is trialling a payment system developed by NEC Corp that allows customers to pay with their face using facial recognition technology. The trial store is located in Minato Ward which houses 6,000 NEC Group employees and can only be used by those staff at this time.
Customers enter the store by passing their employee ID cards over an automatic door. After choosing their items and scanning the barcode through a self-checkout machine, they can pay either with their employee ID cards or with their faces after being scanned by the facial recognition system. Purchases are automatically deducted from employees' salaries. To order inventory and keep the store stocked, AI will predict the sales volume based on various data such as sales records, weather forecasts and events held nearby.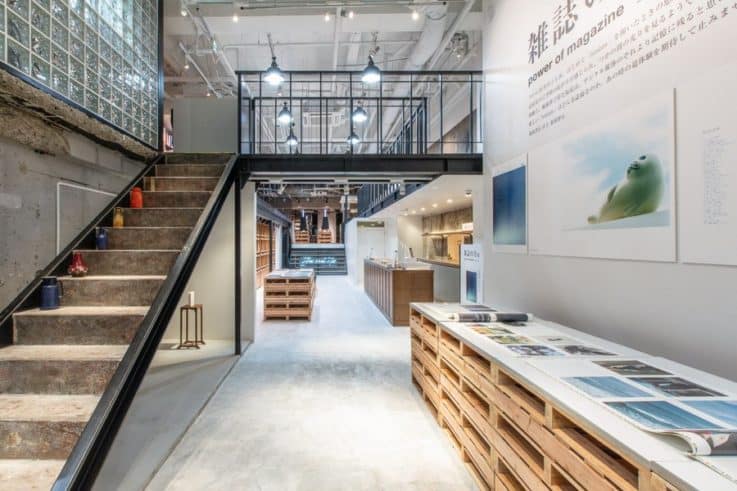 Bunkitsu, Roppongi
The first bookstore in Japan that charges for entrance has opened in the Roppongi district and is aimed at an audience looking to find unique buys. Bunkitsu charges customers 1,500 yen (£11) just to enter the space and access the arrangement of 30,000 books in the 460-square-meter floor space.
"Bunkitsu" means "eating culture," and the store houses a large cafe with 90 seats offering coffee and "sencha" (green tea) under an all-you-can-drink service. The store differs from a typical bookstore with only obscure books or highly specialized titles. Bunkitsu keeps only one copy of each title. Visitors can also use desks with electrical outlets, WiFi and spaces where users can take off their shoes and read books.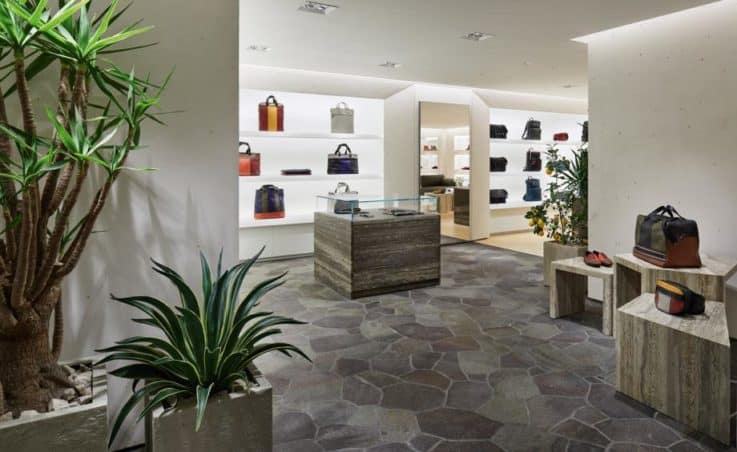 Bottega Veneta, Ginza Chuo-Ku
Italian luxury brand Bottega Veneta has opened a six-floor flagship store in Tokyo, the brand's largest outlet in Asia, featuring men's and women's ready-to-wear, homeware and accessories.
The store's façade is made of more than 900 shimmering metal panels which resemble the hallmark motif many of its handbags feature. Occupying 800-square-metres, the flagship store features a material palette that pays homage to the Italian brand's roots while nodding to its local surroundings. Bottega Veneta CEO Claus-Dietrich Lahrs' referred to the country as 'one of our most important markets in the world'. For V.I.P. clients a private shopping salon is readily available on the fifth floor.
Why not experience the best retail spaces for yourself by joining one of our London retail trend tours? We'll show you the latest in retail trends and help you out with any questions.