Retail
The best worldwide retail initiatives April 2018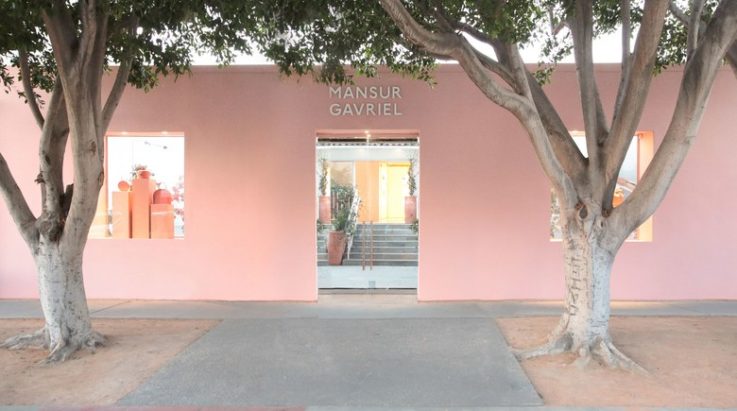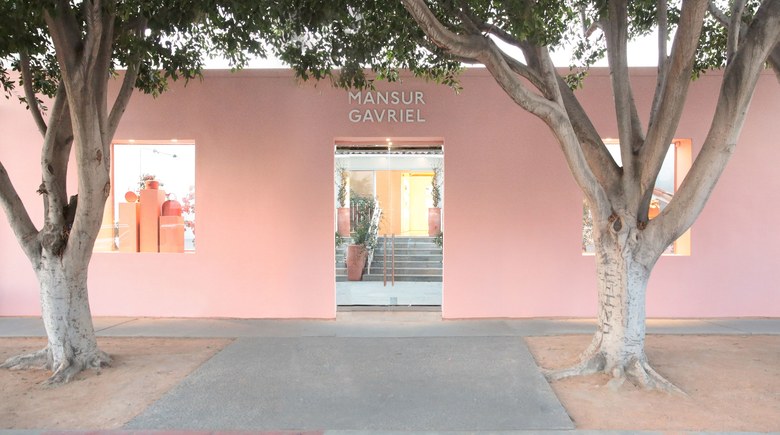 There have been some tip-top retail initiatives over the last few months and we've rounded up some of our favourites as always. Let us know what yours is!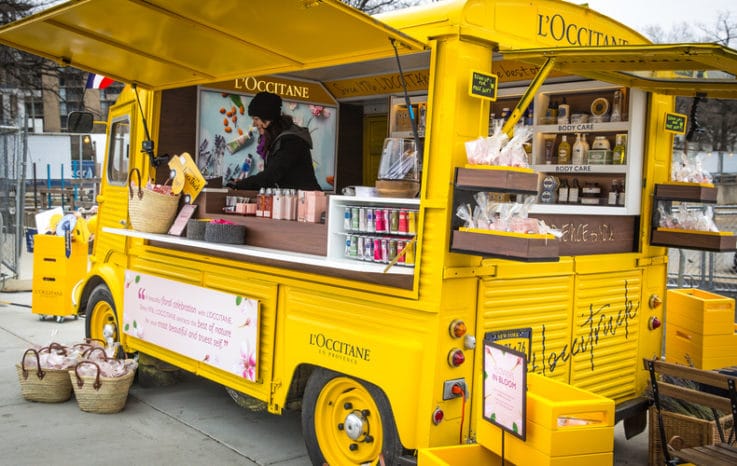 L'Occitane en Provence
L'Occitane en Provence is evolving its experiential retail strategy with the launch of the L'Occi Truck – the first-ever travelling shop experience for the brand. The retail store on wheels presents a new direct-to-consumer shopping model to the North American market.
Inspired by the food-truck revolution, the brand is 'driving' its customer-first strategy even further by bringing the L'Occi Truck directly to consumers in the form of an on-brand vintage French Citroën H Van. Two window-like openings invite customers to view an internal shelving display filled with a curated-assortment of product as well as relevant campaign imagery. A tester-rail and foldable display counter anchored under the truck's side opening will feature an interactive station for passers-by to test-and-play with products.
Technology-wise, a large exterior screen will display video content showcasing the spirited Provençal lifestyle and brand history. At each destination, expert beauty associates will accompany the truck to guide and captivate the guests' senses through exclusive demonstration rituals with hero product ranges and an assortment tailored to each regional area.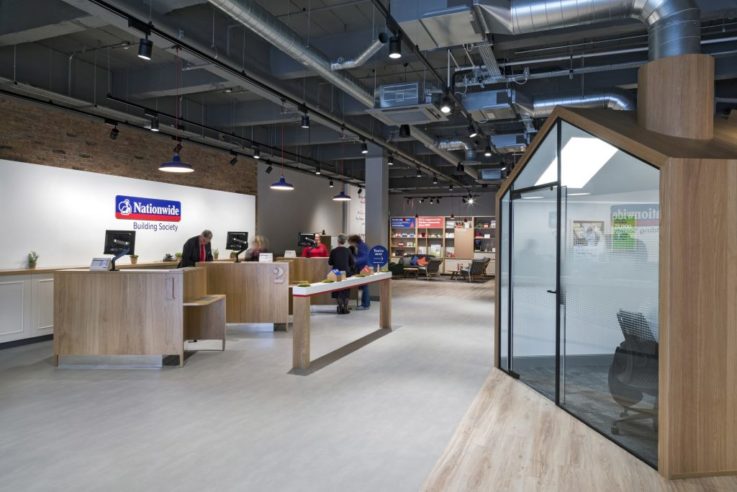 Nationwide
Now for something a little different. Building society Nationwide has rolled out a new store concept that aims to create a sense of openness in the space and to humanise the brand.
The new store concept, designed by retail design experts Dalziel & Pow looks to "break away from the impersonal, austere feel of mainstream banks". Open desks allow people to queue and approach an advisor if they want to, or alternatively visit the house-like private consultation rooms which match Nationwide's logo. Help and support desks ensure customers can seek advice from the advisors walking around.
More casual, relaxation spaces with armchairs, tables and phone charging points are also available with these spaces obtainable for Nationwide customers to hire out. The stores have Wi-Fi, iPads for online banking and 'Nationwide Now' which lets customers chat with mortgage, banking and financial consultants over real-time video.
The open-plan Nationwide store concept is currently rolling out across the UK. It has launched in Barnstaple, Ashford, Harlow, Manchester, Poole, Wolverhampton, and Hampstead and the Strand in London, with more openings expected this year.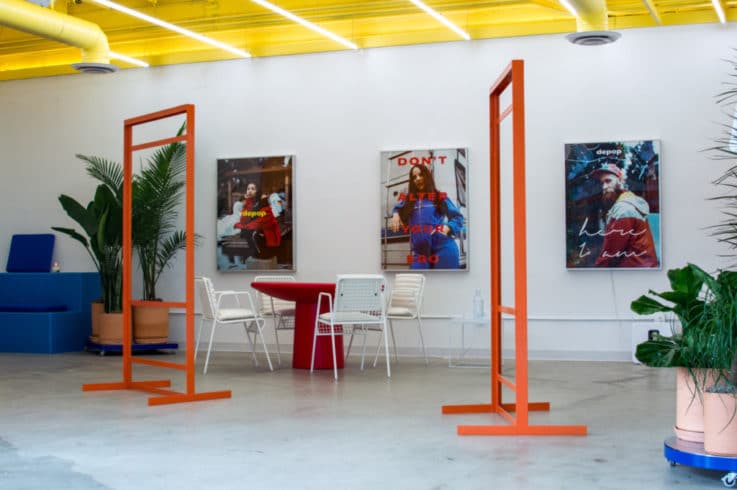 Depop
European mobile marketplace Depop has opened its doors to its first brick-and-mortar store in Los Angeles. Primarily focused on brand awareness, the store carries minimal merchandise and instead focuses on customer experience.
The space can be booked out by Depop users to do shoots for their store and free workshops on learning things from how to style fashion and lifestyle photoshoots to sourcing vintage and building a brand will be on offer.
As well as selling some of its own vintage finds, the store will ultimately invite top users to essentially host their own pop-ups, lasting anywhere from a day to a week.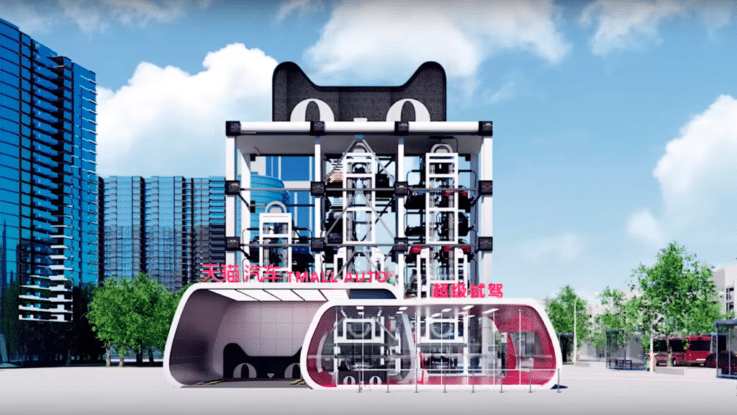 Ford Motors x Alibaba
Ford Motors has launched a super test-drive centre in China in collaboration with Alibaba, with a concept likened to an auto vending machine for cars.
The new facility provides Ford vehicles for potential buyers to test-drive over three days before making their purchase decision. Each customer pays a deposit for the car and can pay the remaining amount at any physical showroom if they would like to complete.
Tmall customers can sign up for a test-drive on the site, or via the Taobao mobile app, and pick up their selected vehicle at the unmanned 'vending machine'. The process is said to take no more than 10 minutes and uses various tech solutions including e-commerce, facial recognition, artificial intelligence (AI), cloud computing, and Internet of Things (IoT).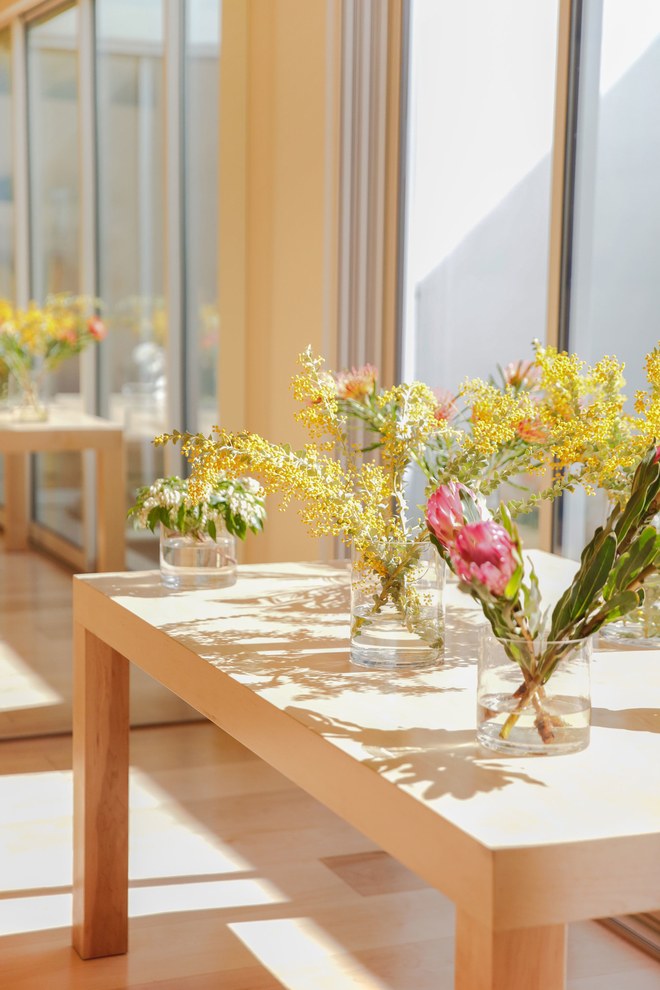 Mansur Gavriel
Mansur Gavriel has opened a 5000-square-foot custom space designed to bring its Californian inspiration to life. The new shop features an open-air garden, pond, and courtyard to give a sensory experience to complement the brand's seasonal ready-to-wear and accessories collections.
Designed to echo the world of Mansur Gavriel, the store also has an adjoining café and a marketplace to sell third-party finds found on Mansur and Gavriel's travels.
Expanding on its New York retail experience (the brand has two stores: one in Soho and one in the Upper East Side), the new home in Los Angeles is designed to round out the world of Mansur Gavriel. The store will also feature a marketplace in which Mansur and Gavriel can house and sell its latest third-party finds.
The store will keep its customers engaged with an exclusive and limited-edition assortment of ready-to-wear styles in vintage Italian fabrics, along with a detailed, hand-painted protea flower motif for "monogramming" assorted calf and veg-tan leather handbag styles.
For more of our expert knowledge and to find out about the latest trends in retail, take part in one of our London retail safaris or register for one of our New York retail trend tours.