Interviews
The right call: ResponseTap on why retail shouldn't overlook the power of the phone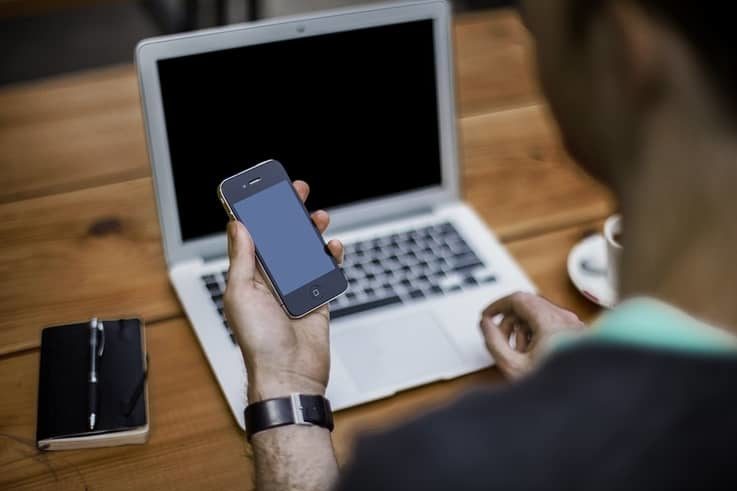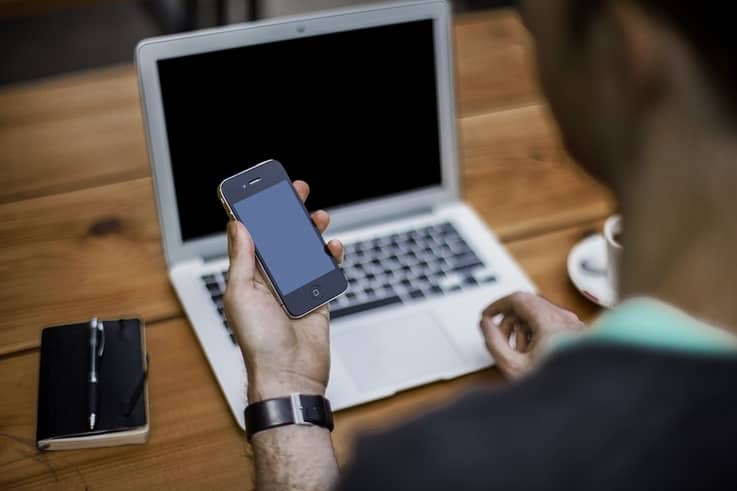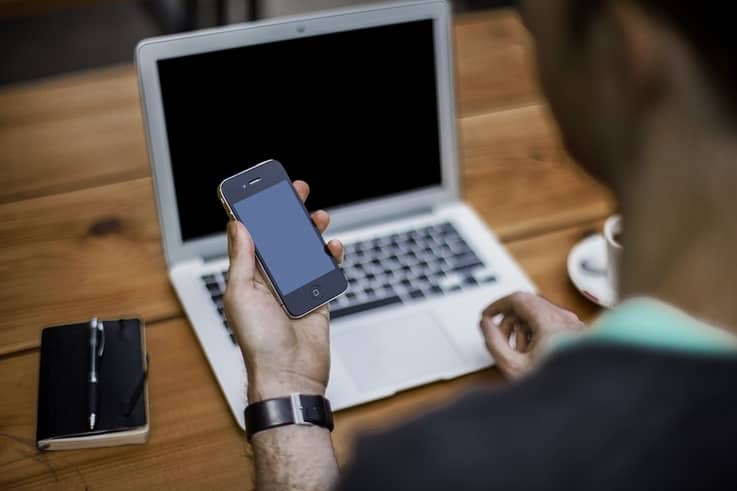 With all of the focus on new tech and online shopping you can be forgiven for thinking that the phone isn't an important retail channel anymore. But call intelligence specialist ResponseTap begs to differ.
The company's technology helps retailers understand what activities led up to a customer making a call. By enabling them to link online, and even offline marketing to sales via calls, ResponseTap is helping retailers achieve a more cohesive omnichannel strategy.
Nick Ashmore, head of marketing and retail trends talks about ecommerce's impact on calls, understanding customer intent and how AI will impact call intelligence in the near future:
Can you tell us what ResponseTap does in a way my grandmother would understand?
In simple terms, we're helping retailers understand which marketing activities made customers pick up the phone. We give retailers the ability to link clicks to calls. Our technology tracks digital advertising, which pages a consumer visited on a brand's website and even which offline ads they saw. Marketers can then use this information to optimise their marketing channels and campaigns, which helps boost spend, activities and ROI thereafter.
Secondly, by knowing customers' website history prior to the call, we can help the contact centre agent understand the reason for the call, and feed real-time suggestions and next best actions to the agent to help them close the sale quicker.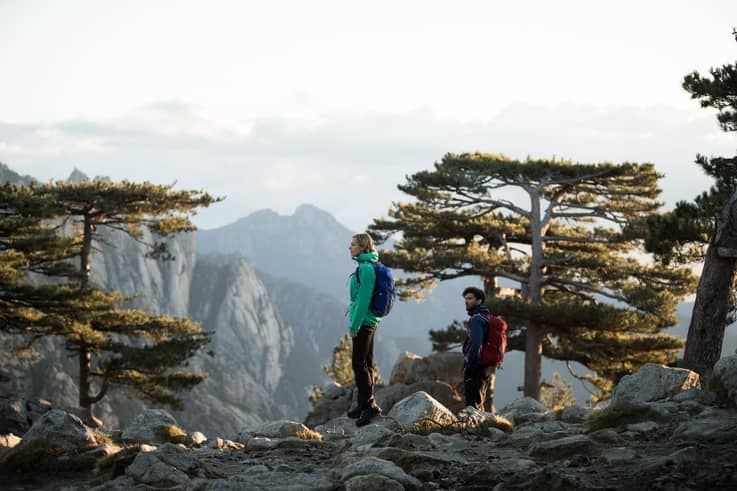 What are the most important parts of the platform?
It's difficult to say, as much depends on the individual retail brand and the objectives they have for the tech.
However, every customer receives their own unique telephone number. It can be a free phone, local or even international number, but either way, it is unique to that visitor for that website session. Without this, it wouldn't be possible to glean such a personalised, in-depth level of insight as to what made the phone ring.
We were also the first Call Intelligence provider to launch an integrations centre which means other apps such as Google AdWords and SalesForce can be plugged into our software, to achieve a single, data-rich hub of information.
What is influencing retailers to use your service? What sort of companies are coming to you?
Call Intelligence will only add real value among brands where the phone plays an important role in the path to purchase. It's unlikely to enhance the capabilities of a discount store that has nailed the 'stack them high and sell them cheap' model, for instance.
However, for retailers that spend money on digital advertising and generate inbound calls – often surrounding a more considered purchase – things can get really exciting. I'm talking everything from bespoke furniture to personalised garments – high value items which aren't bought on impulse.
For example, adventure clothing retailer Cotswold Outdoor invested in the tech, because they identified that a large proportion of their demographic values the role of the phone during the research and decision-making process. Such customers want to be able to talk to the brand's adventure clothing experts, so by making this process as personalised and effective as possible, the business can provide a better quality service at the same time as closing more sales.
In such a case, one-to-one advice enhances the decision-making process, and helps complete – if not upsell – the transaction. But the tech doesn't just relate to this type of merchandising.
Our client base also includes interior giant DFS for example – a brand retailing high value items that customers want to explore in a considered manner. We've also seen it work with brands selling other goods and services, such as bespoke holidays and adrenaline experiences.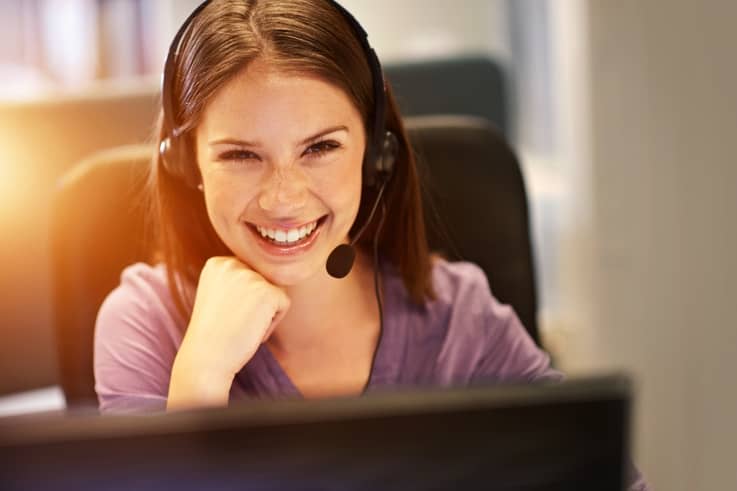 How has the growth in online marketing and sales impacted call intelligence? How do you accurately track this?
The explosion of ecommerce is the very reason Call Intelligence exists – to help complete the purchase when the consumer cannot or doesn't want to transact online. The phone and digital retail should therefore not be seen as mutually exclusive channels.
Call Intelligence can inform more strategic digital marketing activity too. As PPC becomes increasingly competitive, for instance, there is a greater need to understand which campaigns – and even specific keywords – are driving retail traffic. Then, of these, which are converting? Armed with the answers to these questions, marketers can then optimise their bidding strategies and spend thereafter.
We have a dedicated insights team that works closely with the retail sector to understand the challenges that brands are facing. They also maintain close links with other retail tech providers, to analyse how solutions could better work together as these challenges evolve.
Do you think the phone is the forgotten retail channel? Why?
It is certainly overlooked by many brands, especially in an age where attention often deviates towards online. However, if we're striving for a truly consumer-centric, omnichannel world, such an oversight is incredibly dangerous – especially for retailers selling high-value and/or personalised items.
Statistically, the phone remains the channel of choice for more mature shoppers. But brands should not be mistaken by thinking the phone only resonates with this demographic. Overall, calls are proven to convert more than clicks, regardless of the buyer type, and a Searchengineland article reported that millennials are most likely to use the click-to-call feature. Research has also found that whilst 64% of millennials do all their research online, they value speaking to someone over the phone to verify information before making a purchase.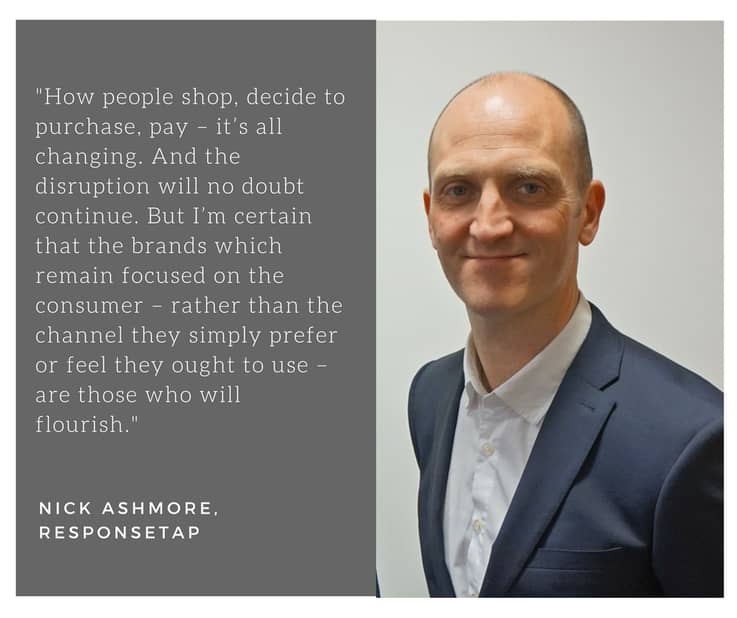 What does this channel enable retailers to do that others don't? Why do they need it?
The phone facilitates the provision of information – and therefore confidence – which may only otherwise be attainable via a showroom or in-store visit. In other words, when a physical shopping trip isn't possible, it provides human interaction that helps to complete the sale. This personal dialogue also makes it easier to upsell to the consumer, compared to the use of ecommerce alone. One ResponseTap customer finds the average order value 20% higher for phone sales, for example, as they can sell additional complementary products and services at the same time.
Partly because of this, as well as the more humanised nature of the brand interaction, this channel enables retailers to deliver a higher level of customer service too. This is very difficult for non-phone-focused competitors to emulate, which is particularly important during an era of experiential demand.
If we look at the UK Customer Satisfaction Index, published this summer by the Institute of Customer Service, we find that 19 of the top 50 listed brands operate in the retail sector (and that's before we include organisations such as Mercedes Benz or Caffè Nero who arguably also occupy the retail space).
The report also highlighted that complaint handling, over the phone experiences and getting things right first time, are key differentiators between the top 50 organisations and the rest, with specific reference given to the helpfulness and competence of staff. Retailers should therefore think beyond sales alone, when it comes to the role of the phone.
What insights have you gleaned into why customers reach for the phone? Are there gaps in the journey that retailers still need to address?
The rationale varies greatly – more mature customers are found to typically value human conversation and a friendly, somewhat reassuring input. On the other hand, millennials are very research savvy yet impatient, and are quick to use click-to-call. So, both reach for the phone for different reasons.
I'd say that the gap exists when these consumers halt their online journey, in favour of making the call. If retailers don't know what made the phone ring, they're entering the conversation 'blind'. This is risky if, armed with insight, a competitor is able to nail the conversation immediately after saying 'hello'.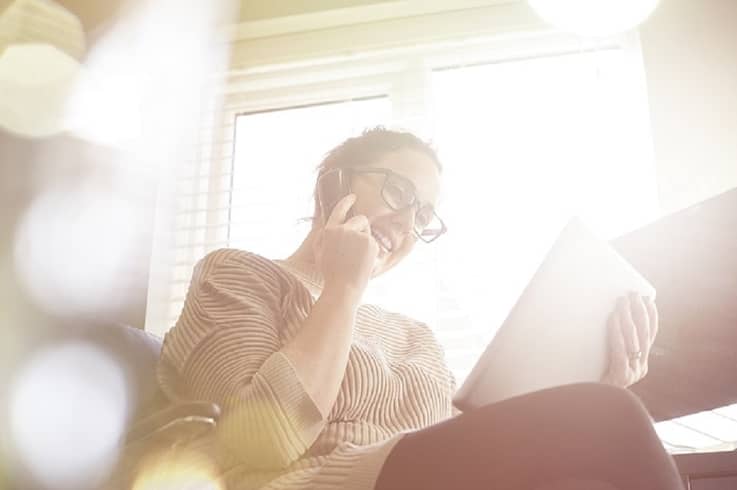 Do you think retail is still struggling with a disconnect between online and offline transactions? Why?
I think some brands are struggling with a disconnect, just as they always have. But there are others who remain focused – quite rightly – on the optimum customer experience. They are the ones who are consequently leading the way when it comes to the relevant use of technology to deliver it.
The retailers that are thriving, are those who don't disregard technology for fear of its impact or short-term inconvenience. And they're also who introduce technology for the right reasons, not just for the sake of it – they integrate it because it is a great fit for their target audience.
If you take a look at Amazon's purchase of Whole Foods for example, they've done this because they wanted to enter the grocery market, but also because they are so incredibly in-tune with their customers' needs, that they know there's a demand for the ultimate, yet fresh, convenience.
How people shop, decide to purchase, pay – it's all changing. And the disruption will no doubt continue. But I'm certain that the brands which remain focused on the consumer – rather than the channel they simply prefer or feel they ought to use – are those who will flourish.
In the case of Call Intelligence, it will be the brands who reach out to technology providers that will bridge the disconnect – the data blind spot.
How far do you think retail needs to go to properly understand customer intent at all points of the journey?
Admittedly, it isn't relevant to all retailers, but AI is evolving so significantly that it is becoming capable of truly understanding consumer psychology and behaviour. So, for retailers that really take machine learning seriously, who is to say how far their knowledge could go?
But it's equally as important to think about the basics too. The very nature of a customer picking up the phone signals a high intent action. In the world of service providers, this could be to complain. In the world of retail, it could be to buy. So, isn't it better to understand the specifics of the intent, rather than leave it to chance?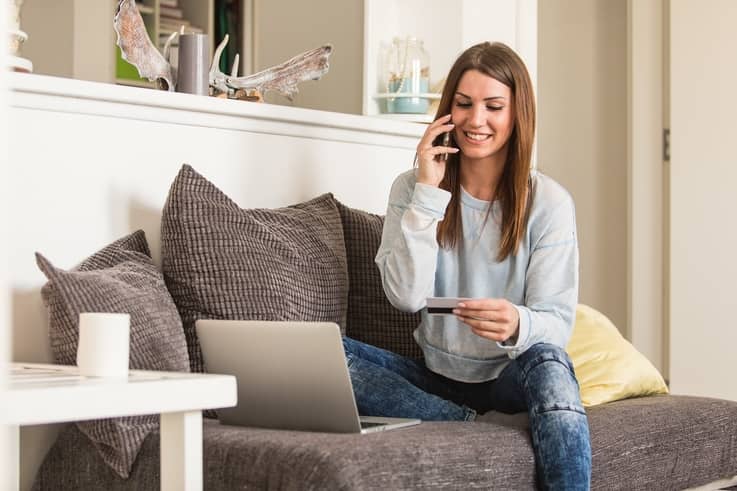 There is a big debate about customers using physical stores and expert staff as showrooms and then buying the product online, but do you see this going the other way as well?
We've seen quite a few examples of this recently – from small-footprint, interactive cosmetic stores emerging in the US, to brands like Dyson moving from a storeroom to showroom mentality on London's Oxford Street. In some instances, this provides the best of both worlds – human interaction and hands-on product research, yet the fulfilment convenience of home delivery.
But will the trend be reversed so much that consumers go into a store to buy a product? Well, extensive online research, particularly using social channels, is not a new phenomenon, so why not – especially for extremely high value purchases such as cars or state-of-the-art gadgets? But for some brands, certainly among our client base, customers find the human interaction over the phone enough to satisfy their more personal requirements, without losing the convenience factor.
What do you think will come next regarding call intelligence?
We typically announce a new product release or tech update every month, which shows the pace of change within this space. It's unsurprising really – the wider retail tech and digital marketing environment is continually evolving, and everything must work in tandem.
Of all the latest advancements, I think speech analytics is among the most exciting. At the moment, the market is in its relative infancy, and the technology is far from perfect. Accents and local dialects still cause confusion for example, which is far from ideal.
However, as developers iterate speech analytics programmes and the capabilities become more sophisticated, this tool will present further opportunities for Call Intelligence. If calls can be transcribed in real time, for instance, and the topic/value/outcome of the conversation can be extracted, this presents an even more intuitive way to truly understand customer trends, tastes and the impact that a retailer's activity has had on their bottom line.
How will it be different come 2025?
We'll undoubtedly see a greater use of AI to further refine conversation personalisation and consequently experience levels, based on learned outcomes from previous customer interactions.
Nobody can ignore the rising use of increasingly-sophisticated live chat bots, which can now answer consumers' basic questions and moderate simple enquiries with ease. However, there will always be a need for more complex conversations to be handed-off to a human. The best emerging technologies will blend the experience seamlessly so that there is no frustrating disconnect for the consumer.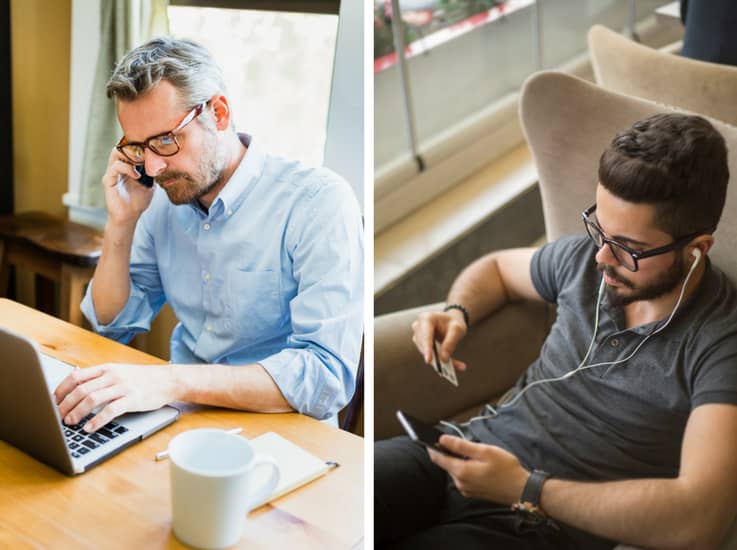 How are you planning on developing ResponseTap further?
For many organisations, ResponseTap acts as the technology conduit between the marketing department and the contact centre by joining a retail brand's communications activity with phone sales. This interoperability is at the heart of our business.
Our roadmap for the coming months will therefore increase the number of technology integrations between these two departments. The ongoing objective is to provide the marketer with an even more complete picture of the outcome of the call, and the contact centre with increasingly useful information about the customer journey, prior to them picking up the phone.
Our ultimate goal is to use machine learning to help predict the likely outcome of phone calls so that each call can be routed to the most appropriate channel thereafter.
Which 3 brands, agencies or thinkers do you think are the most innovative in the retail sector? Who inspires you/who do you think is breaking new ground?
Our client DFS are really ramping up the level of user-generated content on their website, with their #mydfs inspiration gallery, 'design your space' digital room planner and the curation of TrustPilot reviews. Their ecommerce presence alone is clearly all about the customer experience, and that's before someone even picks up the phone or steps inside a store.
We must also mention Amazon, as they are by far the brand that continually breaks new ground and makes it work. They recognise that customer demands are spiralling, and they harness tech to make these changing expectations not just a reality, but a household norm.
And finally, whilst it may not be an obvious retail scenario, I'm particularly impressed by the approach of Virgin Money. They have an in-built commitment to treating every customer as a person, not a number, meaning experience really matters. Customers can access Virgin Money's welcoming customer Lounges, for example, and in-store they have access to friendly experts who are on hand to help with questions.
But with many mortgages being sold directly to consumers over the phone, they've invested in Call Intelligence to provide an insight into each customer's online and offline journey – to the point of them making a call – in order to further improve both the customer experience and the call conversion rate.
Images courtesy of ResponseTap
What's the next generation of omnichannel? We tell all. Plus, find out how we can help you identify and discover the breakout trends in offline and online retail that will put you years ahead of your competition. Get in touch here.