Berlin
The value of comfort – Berlin's muun on selling more than mattresses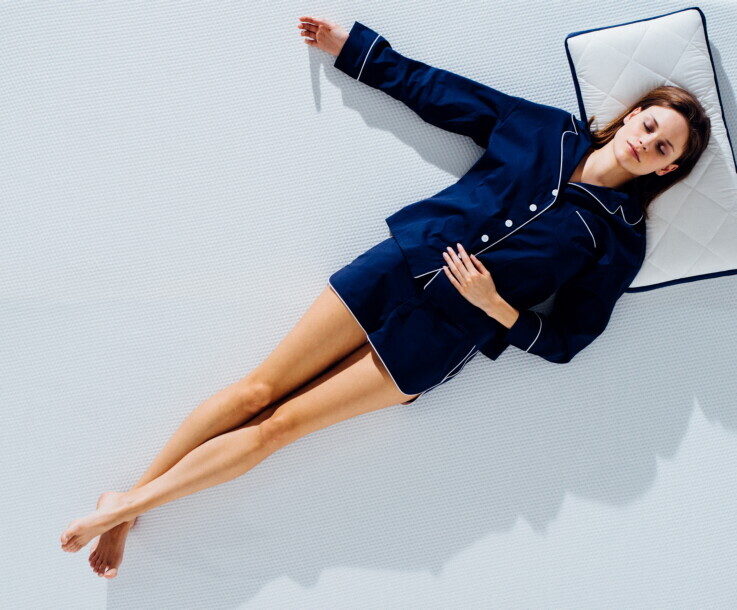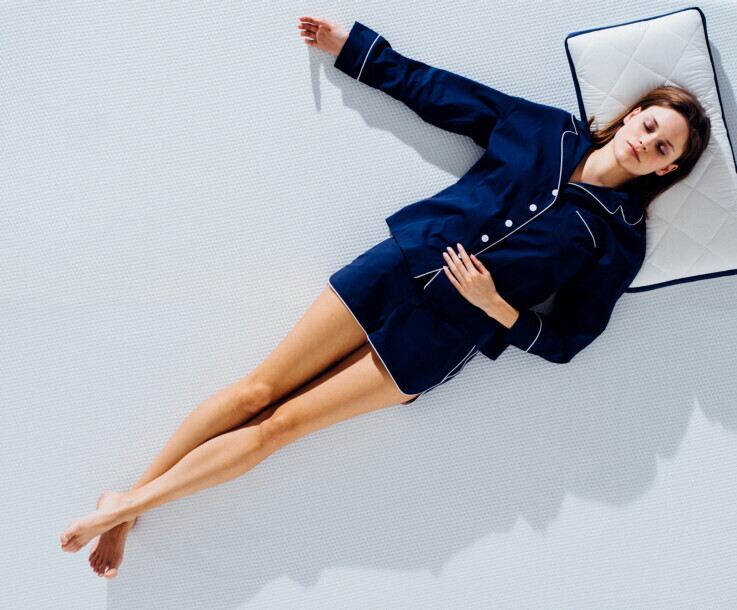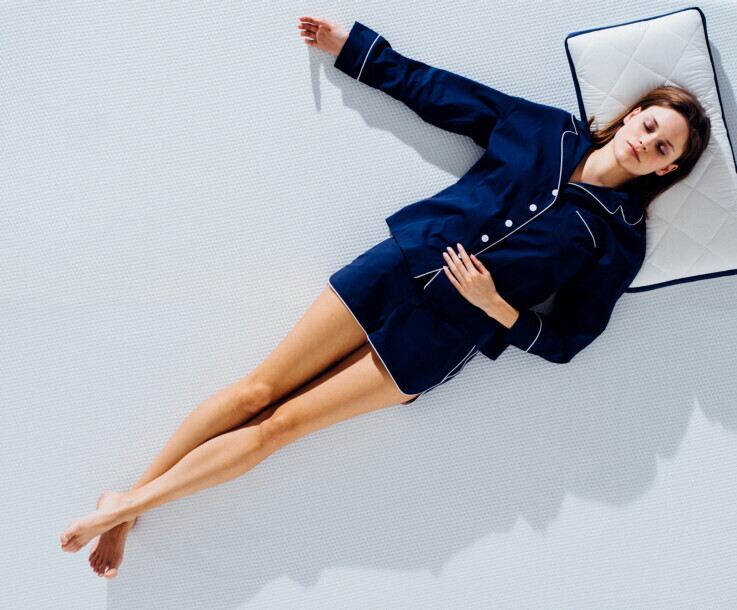 Berlin's muun are the sleep experts. They take your night-time comfort so seriously that they created their own mattress. The range has since expanded to include pillows, duvets, pillow mists and more, plus Snore – the magazine focused on the idea of comfort.
What's more the brand's Mitte flagship store reflects the same ideals. The design is clean and calm, uncluttered with clouds made of pillows hanging from the ceiling. We spoke to co-founder Frederic Böert about what drew him to the mattress as a product, telling a story, the customer journey and the importance of sustainability.
What made you look at the mattress industry in the first place?
My background was a leading European prescription glasses retailer called Mister Spex. What I always missed was the passion for the product itself. Ecommerce was very much about improving processes and offering the product at the best price and extremely fast.
I've always been very passionate about product and engineering. Vincent (Brass, co-founder) is actually an engineer, and he worked on rocket engines before. So in terms of profile I think we have this typical startup ecommerce profile, but we didn't like the culture and the way of just copying business models and then doing it as fast as possible. We were always really passionate about finding an industry where you can build an emotional customer experience, and also a product where you can still be innovative. Where you really have to put your brain into it and create something great and sustainable as well.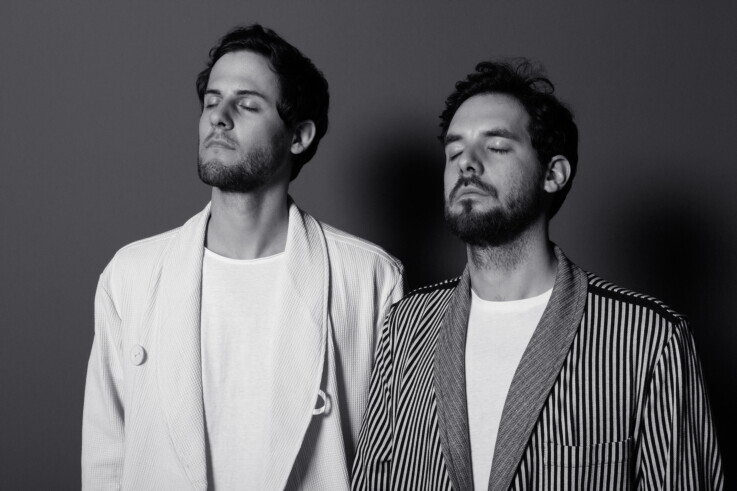 Our business combined all of these aspects, so we took a lot of time to actually create the brand, both the vision as well as the whole look and feel. It took us more than a year to create the mattress.
From the first moment on though, it was not about mattresses. It was about the topic of sleep because this is the emotional topic that people care about. It's not just a mattress. I think it's really about those 6, 8, 10 hours that you spend in your bedroom and it's extremely important. So many people spend €700 or €800 on their new iPhone, then they go to the next retailer and buy a €200 mattress that they're going to sleep on for the next 10 years, so I think there's a huge problem.
Personally we see it as a great opportunity, which also includes raising awareness for the importance of the topic in general. That was the idea that still is very dear. It has actually never changed on our way to get there.
Every touchpoint has to be perfect in terms of communication, when it comes to the home page, when it comes to customer service, when it comes to the product. I think product is absolute key. If you create a random product, and I mean you can do the best marketing, but it's not going to be sustainable. One challenge when it comes to mattresses is that you only buy one every eight or 10 years. Right from the beginning it was the idea to create other products where you can actually keep the relationship running and talk to people on a regular basis.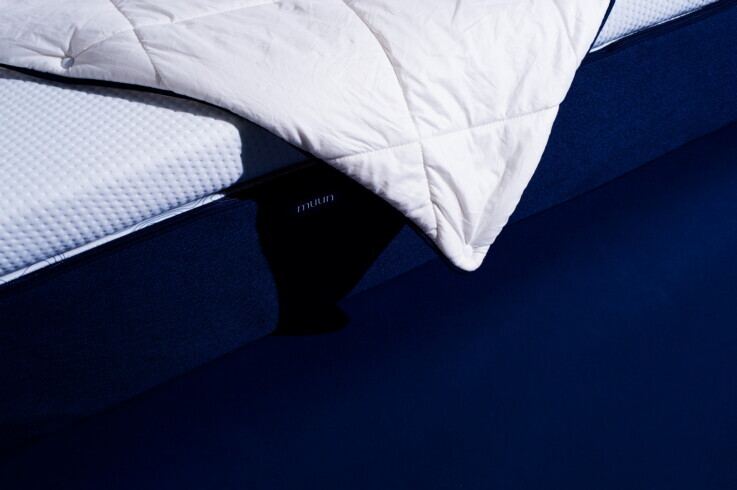 Telling a story
What led you to create your magazine Snore?
It's communicating an idea, not just the product. To build a brand, you need to have a story and you need to be good at storytelling and really make people understand why you're doing what you're doing. Because consumers today they can purchase everywhere everything within minutes. There are products where it makes total sense to go on Amazon and just shop within 30 seconds and get it, but we want to create something different. That's why in the second month we created Snore, and we create the whole content on our own, everything is created internally.
It's the idea of talking to people and inspiring them in kind of intimate environments, because the bedroom is actually something that is very intimate. This is also why we combine the smart product with design and storytelling. It's why we created the product and you can actually decide on the colour because we said, "why does this product always have to be so ugly and non-inspiring? Why can't it be part of your interior design?"
We compare it with the cosmetics market, because it also has an impact on your wellbeing and on your beauty. It's also about the packaging and the experience that you have when you when you go into your bathroom every morning and have the feeling, "Yeah, I'm doing something good to myself." And it's the same with food, so nutrition in general.
We're going to have different chapters now in the magazine, where we have places, people, and showing different aspects of sleep. We are also using it for social media and content marketing, telling people about the whole idea here and giving them interesting content that they haven't seen anywhere else.
The challenge of course is that there are many blogs and magazines out there. But I think there is no good magazine about this general idea of comfort, and many people are really about becoming more efficient and using their time wisely.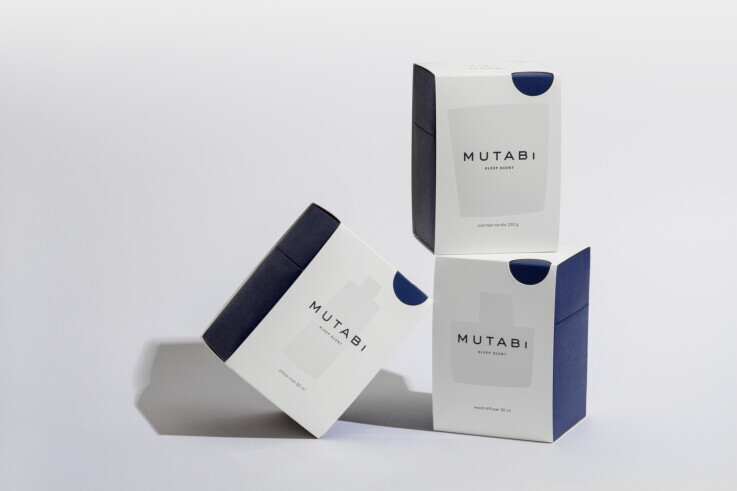 I think there are so many opportunities. There are also new people approaching us who want to do something with us because they've heard about us, and they like what we do. I think we are extremely well connected with many creatives. We just started a collaboration a couple of weeks ago with Design Hotels. They ordered a lot of Pillow Mists from our scent collection, and we had a special edition for them.
It's important because besides amazing products, it's also again about demonstrating that sleep products and products in your bedroom can be also creative. It can be inspiring.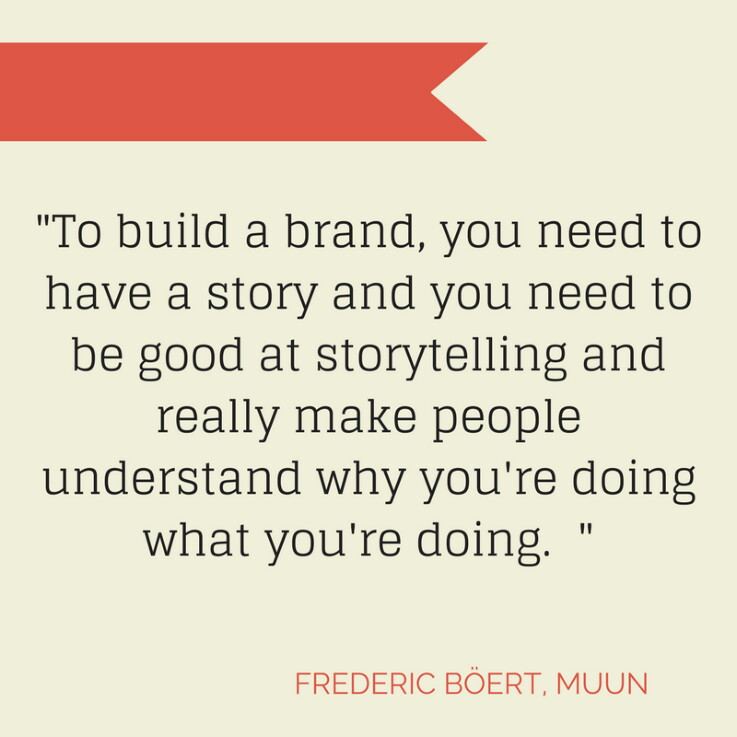 What is the role of your physical store? What you want it to achieve?
First of all the mattress is still a product that many people want to see and touch. When it comes to the brand experience, I think the aim is to tell a story and to transfer the message. The physical store shares more than anything on your home page, I would say. It's a combination of many things. It's architecture. It's the store design. It's the atmosphere. It's the smell. It's the music. It's of course the person talking to you.
In our company, every employee has to work in the store and have that experience of talking to the customer. Of course they don't have the perfect knowledge to actually tell them everything, but I think it's just so important to really talk to a customer. To know what they are interested in, to know their questions, to understand how we work and how we communicate. Until now, the store has been more of a showroom than a typical store, but with all the new products now it becomes more and more like a shop and the shopping experience where you just come inside and have a look.
Actually, the street where it's located has many fashion boutiques, so it's a very inspiring area in central Berlin, so I think that fits us extremely well as a brand. There are also people who come in like, "Wow! You are selling a mattress? We want that."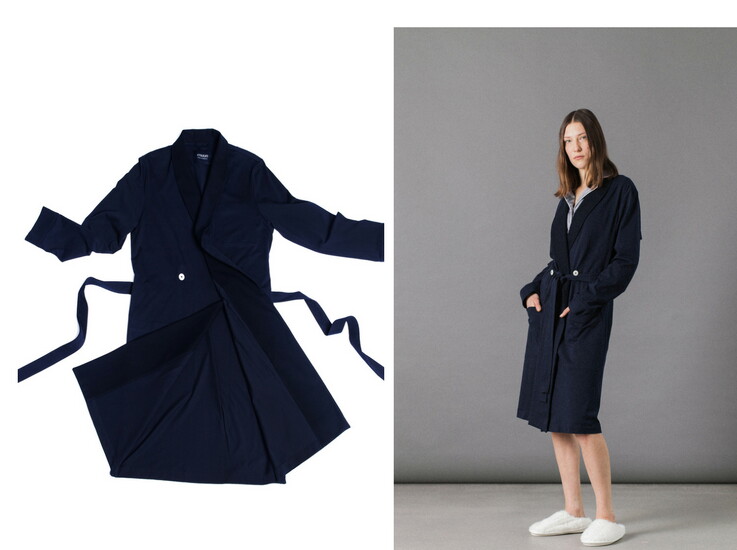 Selling a concept
You also offer a range of complementary products?
Absolutely. Last week, we launched a morning robe, but you can also wear it outside as it looks a little bit like a trench coat. It's cotton, and it's also made in Germany. It's very nice. It's not like a typical robe, like a bathrobe, it's really light. It's also about, "Hey, relax like don't take everything too seriously. Just put it on and be who you are."
This be who you are idea is also what we wanted to answer when it came to the mattress product, because we said there is no one product that is perfect for everyone. Some people want to sleep on a firmer mattress and others on a softer, and this is why we try to combine many products in just one. Of course, you can also like change it on the right side and on the left side if you share a bed or a mattress with your partner. That was the general idea.
With all our products, people ask us, "Okay, why do you guys do such things?" But we really want to underline our approach, that it's not just about technical products such as the mattress, it's really about the atmosphere and the whole sleep experience. It's also a mindset that we want to share, and that we want to communicate with a lot of people.
Have you reconfigured the store to reflect the new products or is that something you're in the middle of doing at the moment?
It's an ongoing process. The more products you have, the more you integrate it into your shop experience. Of course, for us this is why we also started right from the beginning to have the store. It was always part of the idea and yeah, it's growing.
What your store should be like is either the place where you just generate business or is it also this place where you can further build your brands? At the end of the day, it should be both, and in our case, it is actually both. I think there are different approaches. If you look at Aesop, I think their offline experience is amazing. I mean every store is different and is done by a local designer, so they really show their creative approach. Then of course, they're not like retail chains that try to do everything.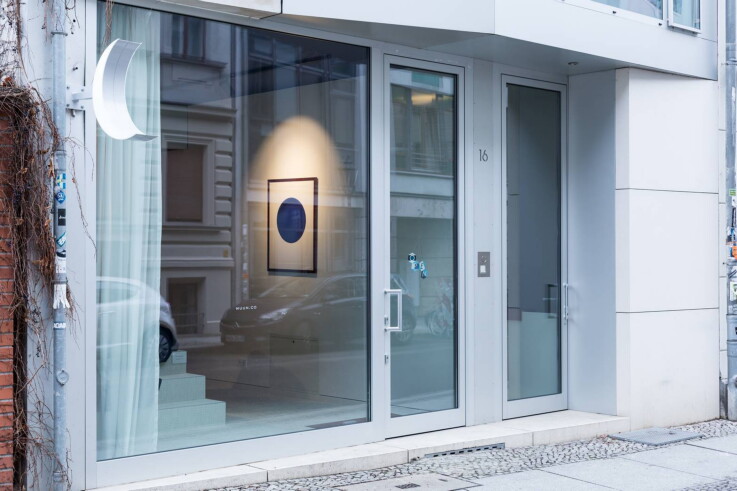 If I walk into the muun store, what would my journey be?
It depends on the customer. There is this one customer group that's informed him or herself already online and they just come in here to see it again, to have someone explain the products to them to make a final purchasing decision. That experience would be rather like directly looking for the dialogue. It's knowledge about the products, and of course being convincing. Of course, it's also the personality that should convince about the message of the brand.
Then the second group is like, "Hey, okay. That looks amazing. I'll just go inside and have a look and get inspired by the product." This is how they get to know about the brand. The scent collection, for example, is something that people say, "Hey! That is just amazing, and I'm looking for a present, or whatever."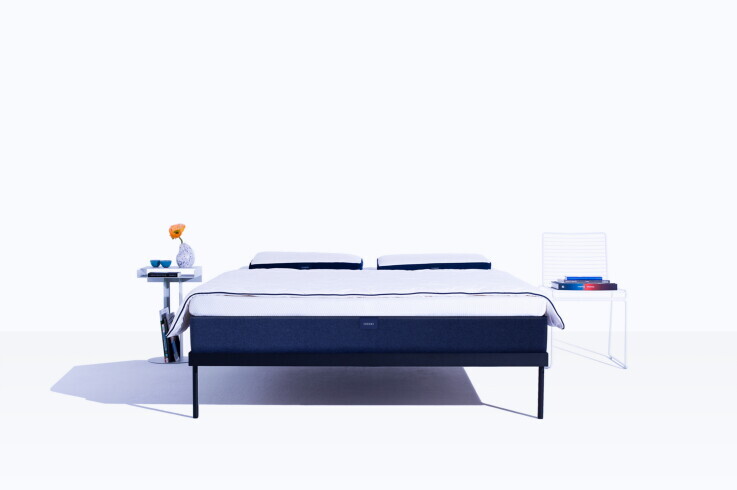 Sustainable and local
Is the fact that your products are made in Germany important to the brand?
I think what is really important to us is sustainability, and I think there are different ways to run a sustainable business. We also thought about an ecological mattress and being 100 per cent natural. Why we didn't do it is because first of all no 100 per cent natural mattress is 100 percent natural because you actually need to connect the different layers and everything, so there's always some synthetic stuff included. We only focused on the best comfort. That was the most important thing to us and we actually found out that natural products are not always the most comfortable. The third aspect was also the price.
So then we thought, "Yeah, okay. What are the other ways?" Today, we work together with local producers. We know where everything is coming from. I think we drove 40,000 to 50,000 kilometres in Europe by car just to find the best suppliers. Of course, it's also more expensive, but this is really how we can make sure to have that quality level. I think it's also important for the consumer.
We know our suppliers really well, and we grow together and I think that is extremely important. Whenever you meet suppliers and you talk about startups, they wouldn't meet you because I would say all of them have had bad experiences with startups.
I think this approach of building small medium enterprises, and actually the German economy became pretty successful because of that structure that we have and the local production and the local suppliers.
In terms of the sustainability, you have your Project 7 initiative as well, with Habitat for Humanity (for every seventh mattress muun sells it donates one to Children in Malawi). How did that come about?
Vince worked for the United Nations during his studies, and I think it was also the idea of sustainability and giving something back. There are actually like very, very few NGOs that focus on housing, so that was something that we were looking for. Then we got to know Habitat, and we started talking. We found out that even if families do have the opportunity to finally get a house, they get a loan and financial support, and they have to build those houses on their own. But then they don't have mattresses, so we actually saw videos where they just sleep on the floor.
Then we found out that it doesn't require that much money to provide them with a mattress and a mosquito net, and that's kind of everything that they need. Then we started Project 7 18 months ago. There are already quite some families who actually do have a mattress – I think we've supplied around 100 so far. It's obviously not our mattress. It's like another mattress, but it's just that they can sleep on a mattress with a mosquito net.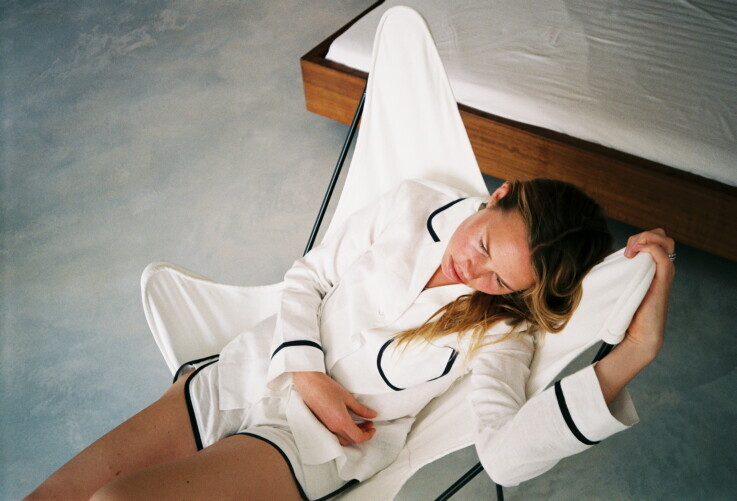 What trends do you see as being important in retail?
I think in general, omnichannel is not a new word, I think it's just common sense now. People always go online and check out everything. I personally don't really believe in digitalisation in retail, so putting iPad's everywhere, because I think every generation still wants to have that offline experience. They want to touch things. I think every generation also wants to have that time where you just go into a store and you have this 100 per cent offline experience.
It might be a trend that works for some products, and it might also work in terms of, "Okay, I like this shoe, but they only have it in one colour, so yeah let's check on the screen if they also have it in 10 other colours, and I can directly order it." That makes sense for other products. I think people also sometimes want to be offline. I hope at least that won't change because I personally already think sometimes every company wants to have your attention.
Are there any brands or companies that you think do a really good job at what they do?
There are also brands that we look at and we really love what they do. I think Everlane is just an amazing brand. What makes them special is that you can see and feel. They don't try to be the brand for everyone, and they have a certain message, and they are very consistent.
If there are people who don't like you, that's actually fine. I mean there was the CEO from Patagonia who actually said I think, "If 50 per cent of all people don't hate you, you don't have the right edge and you're not like a true brand." I think that's absolutely right. It's like a personality. It's like a character. If you're a person who wants to be loved by everyone, it's okay. It's a certain decision, but then you don't have this is certain edge. Also, in terms of pricing, you don't have to be the brand that is affordable for everyone. I think it's about being authentic consistent in everything that you do.
Images courtesy of muun
Boost your business and find out about the latest trends in retail on a Berlin retail trend tour.