Pop Up Stores
Trend Tours: Oakley Workshop, Exmouth Market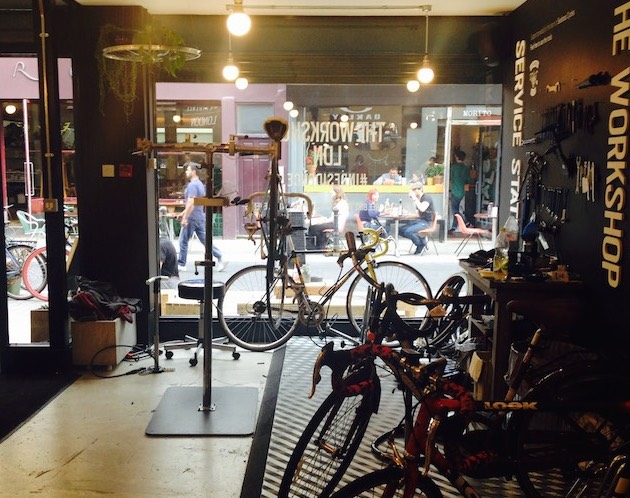 Nestled in the heart of Islington's fashionable Exmouth Market, Oakley has created The Workshop. a retail experience based around the close-knit cycling community. Situated among other beautifully presented stores and a collection of sleek eateries, the sunglasses brand have focused the concept of the store on the common thread that for years professional cyclists and athletes have worn the Oakley brand.
In Residence is a programme orchestrated by Oakley to bring together like-minded people. This is a six part series of pop-up stores, each representing a different sports theme in different locations around the world. The pop-up series started in LA, with a Skate theme – and where better to capture the cycling communities than London's lively bike culture?
The Oakley Workshop is not just a store that sells sunglasses: it is an immersive experience that transports you to the world of cycling. Draped across every wall are elements of cycling history; design concepts and connections to the world of bikes. It is no secret that cycling is not just a trend, but a lifestyle.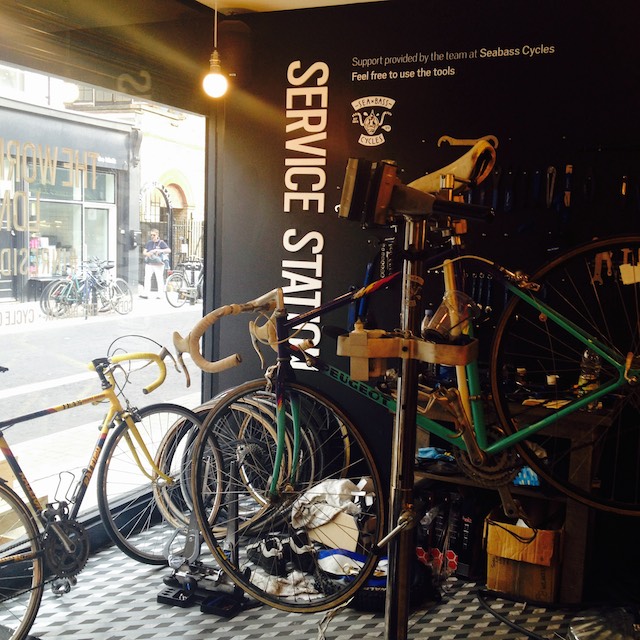 Seabass Mechanics – an independent Camberwell-based bike repairs business – are offering free bike services in-store, while Prufrock Coffee are providing their delicious local coffee. The Oakley Workshop also offers free events such as Friday Night Film Club, featuring all films bike-related, and London City Ride, an event organised for the community to get together and ride through London side-by-side. This social hub/coffee shop/event centre/sunglasses retailer is an innovative attempt to freshen the Oakley name – and it works very well.
Its modern and resourceful interior retail design follows the concept to a T. The raw and basic materials create a clean space, filled with sounds of commentary from the Tour Du France and soft jazz. The multi-functional feel of the store is instantly intriguing – it doubles as an exhibition of things you can touch. The Gallery is a wall dedicated to renowned photographer Scott Mitchell's black and white action photography of cyclists. The Jawbreaker gives an example of the design process behind Oakley glasses, showing a pair deconstructed with explanations.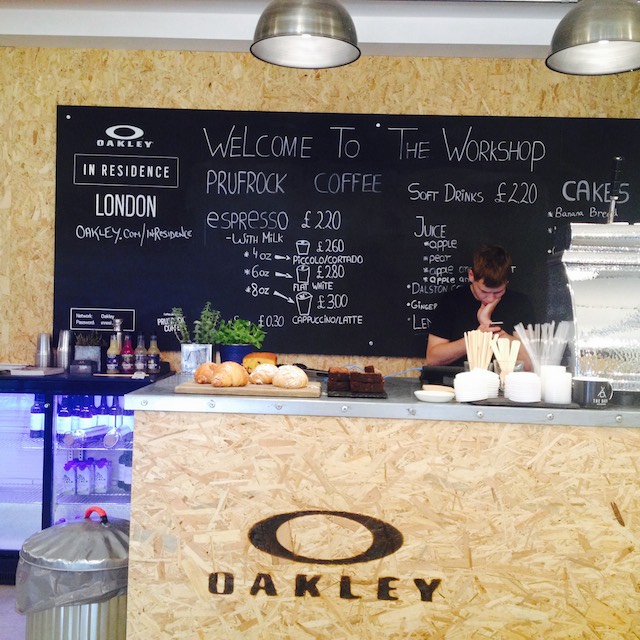 One of my favourite features of the Oakley Workshop is the Cycle Cinema projected on the back of the store. It's surrounded by comfy super-sized beanbags that invite you relax and enjoy the a Tour Du France projection.
The store manages to pull off the skill of including so many components in one space and making it still feel uncluttered, focused and engaging. To see a brand embrace a theme that isn't their own product is and interesting indication of how store collaborations will continue to be innovative. I am excited to see how Oakley continues the success of the In Residence pop-up project.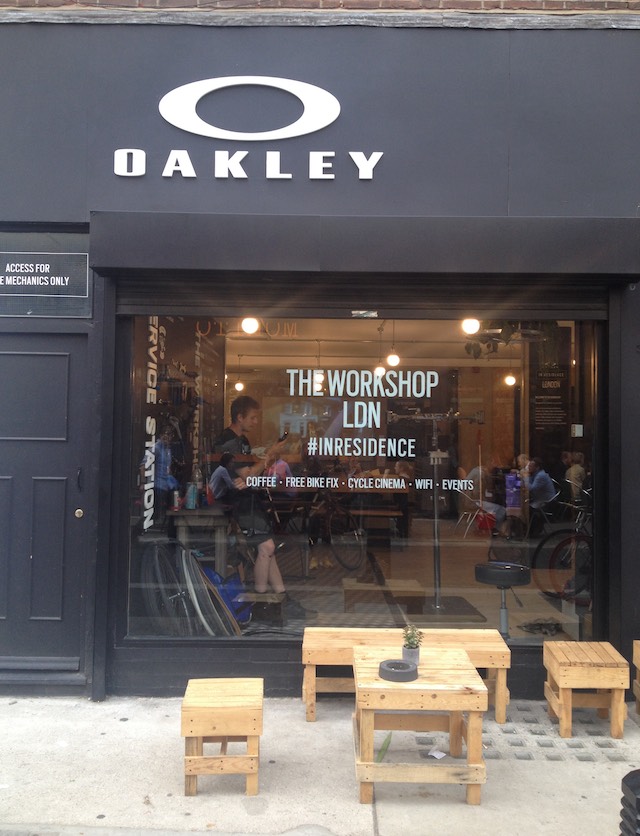 For more innovative retail experiences, let Insider Trends take you on one of our London Trend Tours. More details here.
All images by Mylene Spencer.