Pop Up Stores
Visiting the Ikea breakfast in bed popup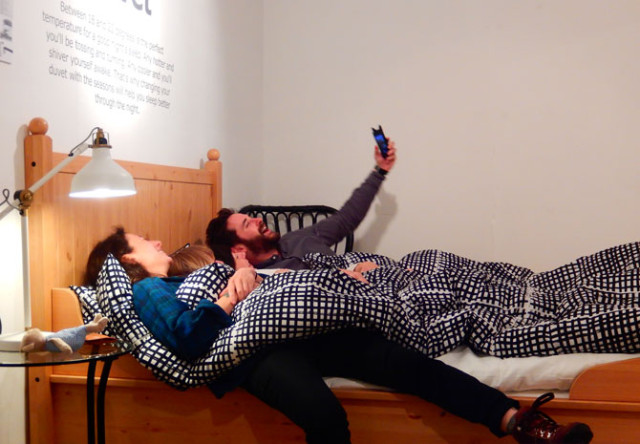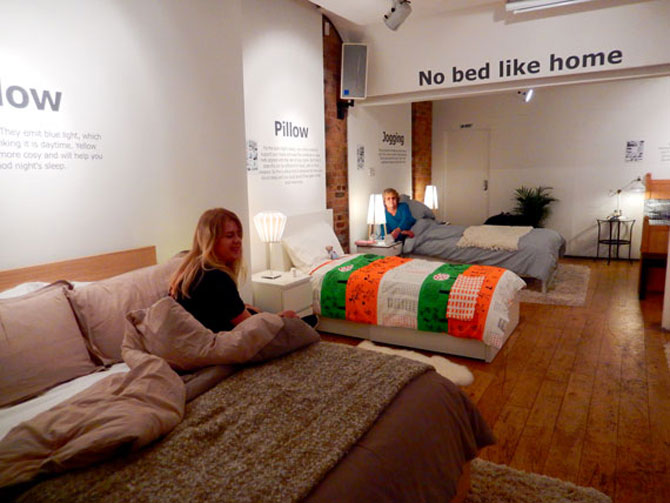 My Monday morning got off to an enjoyable start – by getting back into bed. It was all in the name of research, of course – I'd bagged a spot at the Ikea Breakfast in Bed popup, open for 3 days from Monday 18 to Wednesday 20 June.
Anyone was welcome to apply for a slot by emailing Ikea's PR team. Those of us lucky enough to get in were given a 45 minute slot in which we could choose one of 3 pillows, choose which of 7 beds we felt like slipping into, and then chilling out with a cup of coffee and the free breakfast of our choice.
It worked remarkably well – the project's silliness meant every there was in an extremely good mood, and the beds felt brilliantly comfy.
In the afternoon, Ikea offer naptime sessions, turning the lights down and offering visitors a relaxing cup of herbal tea. As well as creating loads of buzz, it's meant to offer busy city workers a much-needed break in their hectic day, and reinforce how much of a difference good sleep can make.
Nothing was for sale in the space – its purpose was promotion-only. The project's quirkiness and short lifespan helped it achieve its objectives – getting the public and the media talking so more people would visit them in the out-of-town stores and on its website. The idea of using physical space solely for marketing, rather than selling, is definitely something we're going to see more of.
It all seems to have gone fantastically well – almost every relevant blog worth its salt promoted the project last week, and everyone who went along seems to have enthusiastically told a friend, sent a tweet or posted a selfie online. The team said they'd had thousands of requests for a total of about 190 slots, so it was definitely an exclusive, covetable and remarkable experience.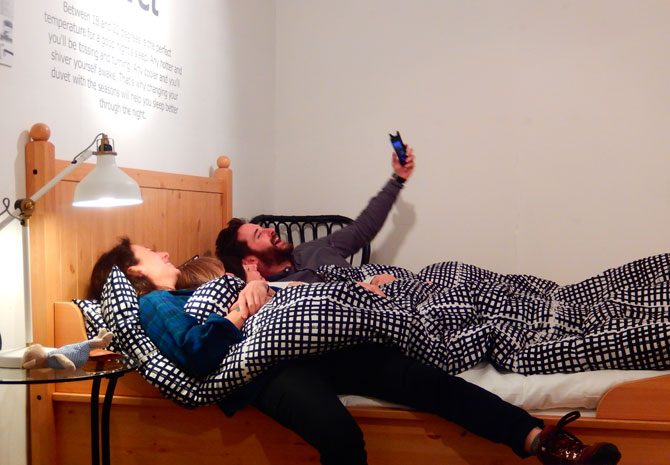 It was selfie central – some nearby office workers came in for a look and then rang the rest of the office, who all came by and piled into bed together. When something's this quirky, this much fun and will disappear so quickly, people can't help but talk about it.
I had a quick chat to Myriam Ruffo, Head of Bedrooms and Textiles for the UK, about the project.
What was the inspiration for the popup?
"We conduct a lot of surveys about how people live. We also asked people about how they sleep. We found out that many people feel stressed even before they leave for work.
We also found that 50% of Britons have never had breakfast in bed. And it's such a lovely thing to do! So to help busy people relax, we thought we'd invite them to have breakfast on us.
Of course we wanted to showcase our beds, but we also wanted to let people recharge their batteries. We believe that if you're going to have a good day, you need to have a good night's sleep. We wanted to make the point that bedrooms are a little oasis, they're a really important part of having a busy life.
Our website already has an A to Z of tips to help you sleep better. So we put a selection of these on the walls by the beds to give people a few new ideas."
Are you planning on taking the concept anywhere else?
"Well it's our first time doing this, so we're testing the idea. But if it's successful – why not?"
Is this ever something you'd think of doing in-store?
"Not at the moment. We liked the idea of creating an oasis for busy people in the centre of the city – to put it where they need it most. The idea of making them travel out of town to a store wasn't as compelling."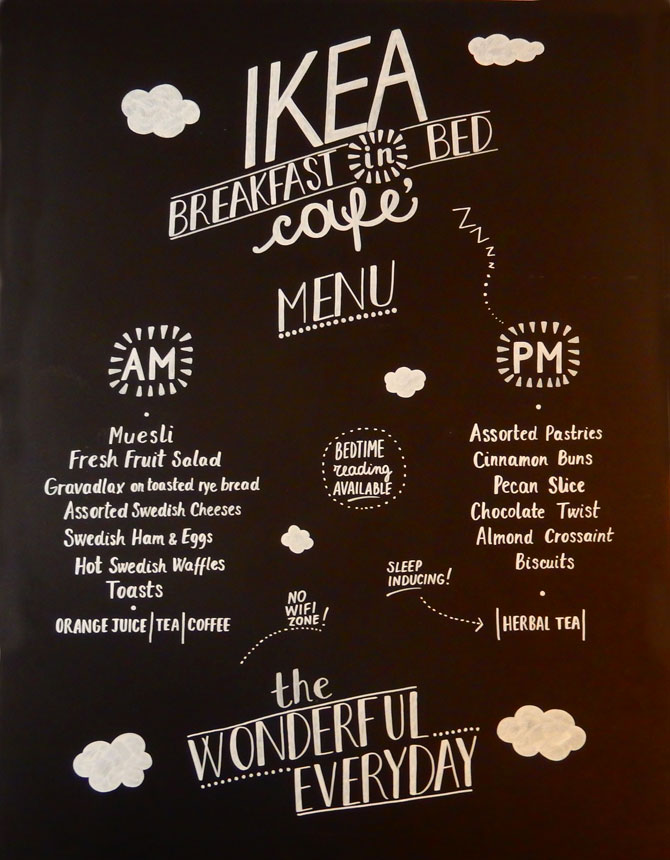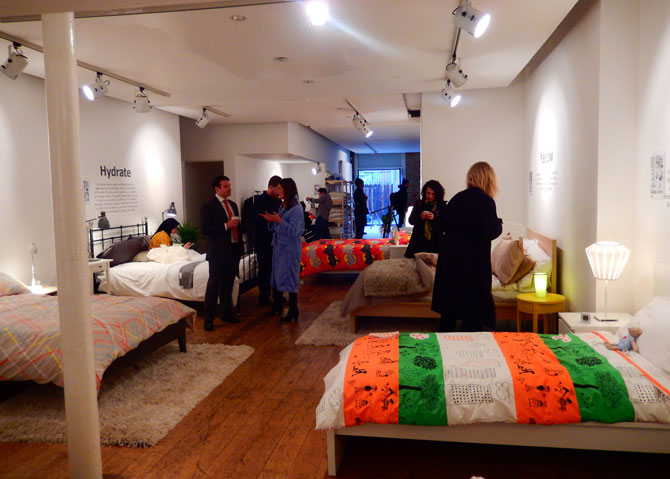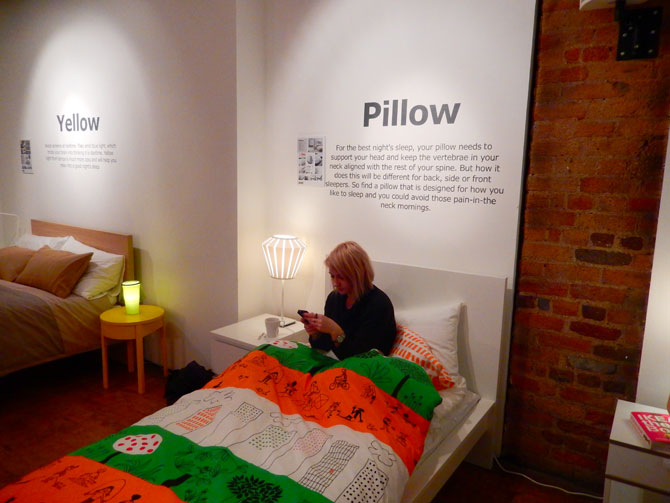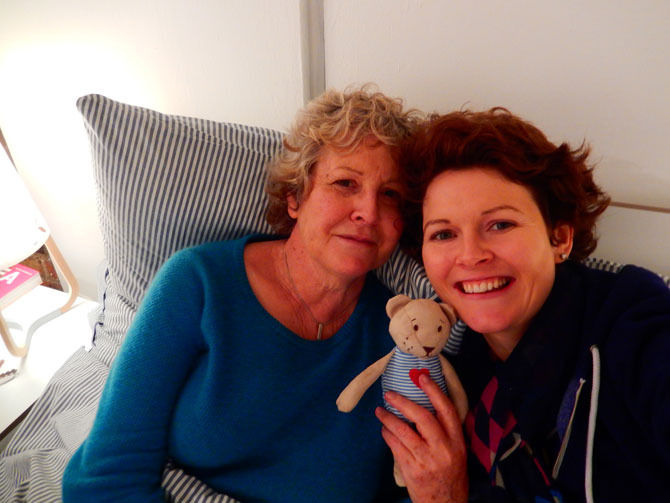 My own selfie with my plus one – my mum! The experience was a lot more fun taking a friend, boosting word of mouth recommendation.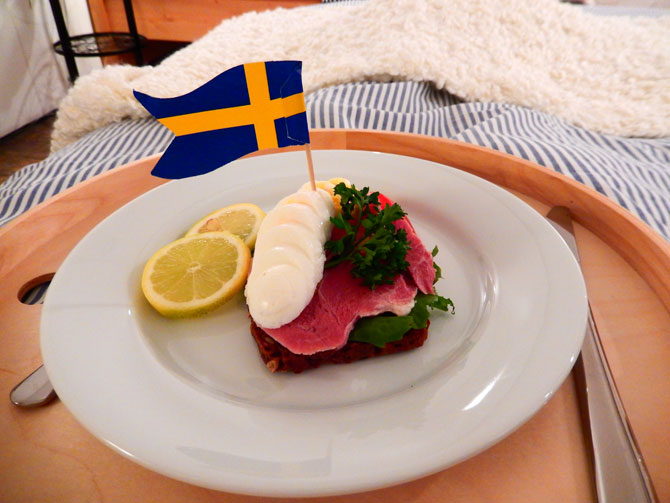 Swedish ham and eggs – how could you tell it's Swedish?? – one of 7 breakfasts on offer, all for free.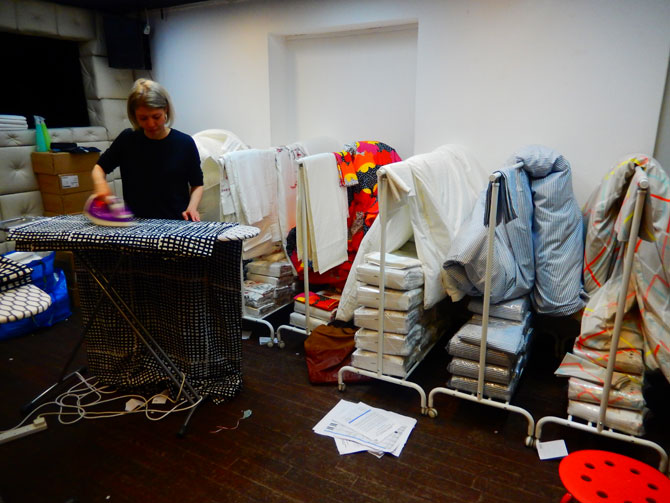 Downstairs, they have the washing and ironing farm. Each of the 8 beds in the popup is given fresh bedding on the hour every hour – making for a huge amount of laundry! It's so labour-intensive it's not surprising it's a popup.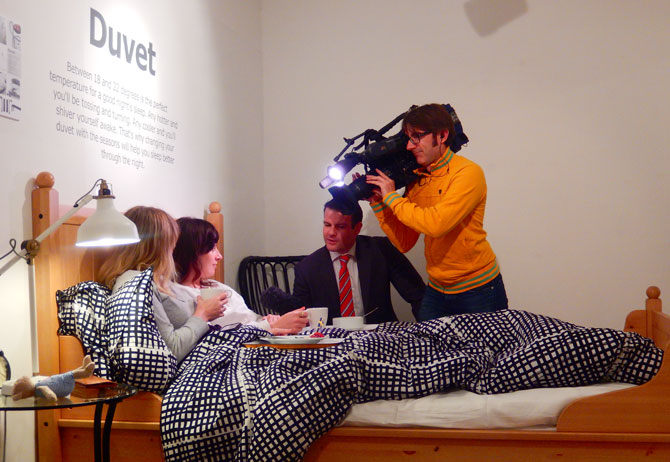 Mass media were covering the event, too – this is the crew from CNN.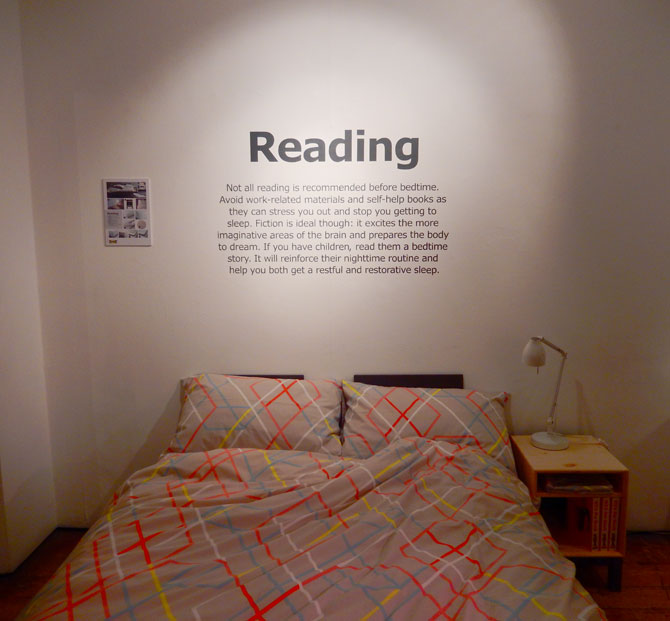 Each bed was accompanied by a tip to help people sleep better, showing that the brand are interested in more than just flogging you a bed.