Coronavirus and retail
What the new convenience means for retail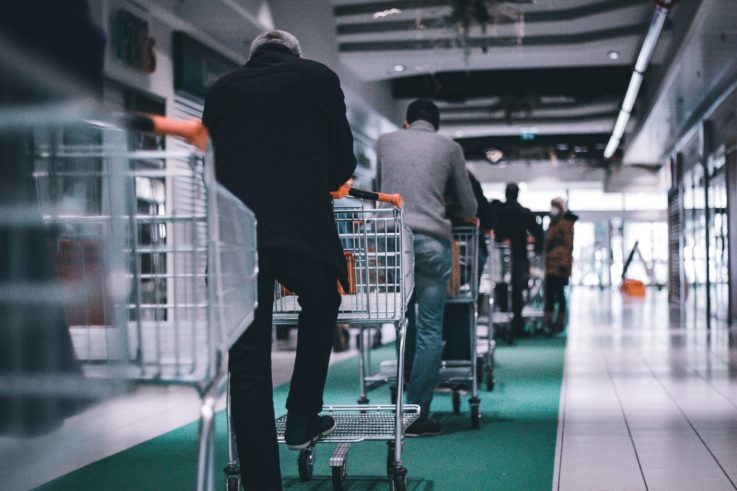 The world has, understandably, been more than a little obsessed with the 'new normal'.
With all of the change that this has brought, a lot of things have had to be reframed to fit the new context.
Convenience is one of them.
That's right. What once was convenient for customers is not necessarily the most comfortable option now.
There's a new convenient to cater for and retailers need to get it right.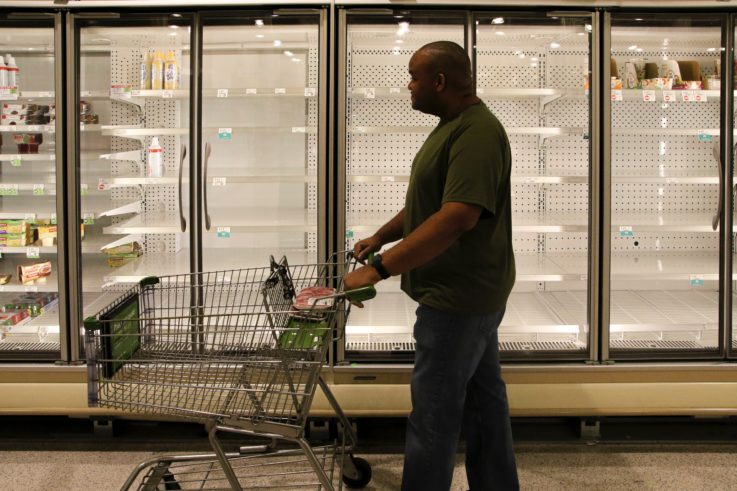 How has coronavirus changed the definition of convenience
When we talk about convenience we talk about a number of different things.
Convenient means:
– Suitable for your purposes, needs or situation
– The least amount of difficulty
– A location or time that is useful to or suits you
– Saving you work, time, effort
– Near at hand or easy to get to/access
– Improving your comfort
Of course, it used to mean all those things too. But the new convenient looks different to the old in a number of ways.
For example, in the past convenient may have meant getting in the car, driving to your local supermarket, getting what you need and going home to cook dinner.
That journey still exists today but there are more factors to consider. If convenient by definition means involving little trouble or effort, then it's safe to say that the current version of that trip to the supermarket involves a fair bit of both.
For example, you may need to queue in a socially distanced way to get into the store. You may need to wear a face mask to go in. You may need to walk around the store according to a one-way system. You will need to keep your distance from other customers. You may not be able to buy everything you want if there are stock shortages. You may have to pay via a different method i.e. card when you usually use cash.
If you add it all up it doesn't feel like a particularly convenient experience. It takes more time and thought which you can read as trouble and effort.
Merriam-Webster's definitions of convenience include 'suited to personal comfort or to easy performance'. That first definition is particularly relevant in the time of coronavirus because what is comfortable has changed for so many.
Browsing a store may no longer be suited to a customer's personal comfort because of concerns over contracting the virus. They may worry about cleanliness, safety measures and the health of other customers.
Convenience also means fitting in well with your needs, activities and plans. Again, for many people their plans have gone out the window. Their activities have changed and so have their needs. Many people have stopped or drastically cut back on activities and plans that require them to leave their home and/or travel any great distance.
Another element of convenience is location. Convenience stores are so named because they're usually located in places that are convenient for people to get to such as near residential areas or workplaces.
With so many people working from home or furloughed still, stores that are located near their work are no longer in such a useful place. They are neither near at hand or easy to access and so are no longer convenient to customers.
It's because of this that local retail has seen such a boom in the last few months. According to Nielsen's Total Till data, UK convenience store sales were up 17% from mid-May to mid-June. What's more, 25% of shoppers claim they shop more at their local store than they did before coronavirus.
The definition of normal life has changed for so many customers. Retailers need to respond with a new outlook on convenience. They need to work to remove barriers, to ease friction, to increase comfort through different models and services.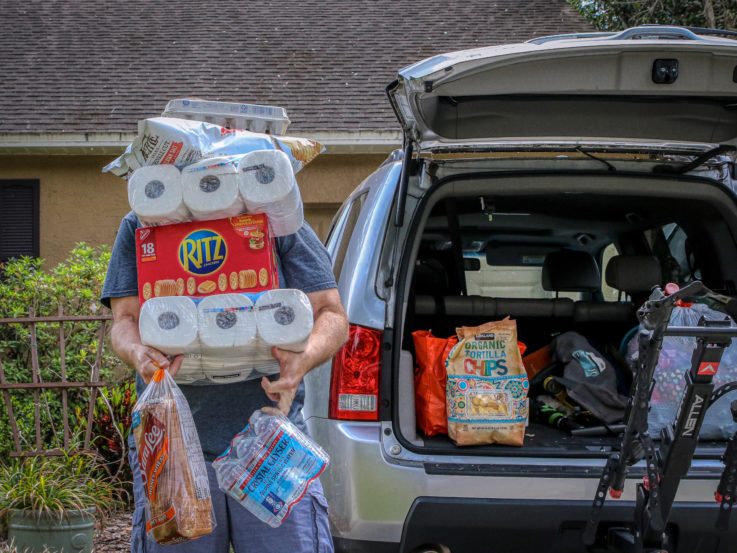 Enter the new convenient
Just what is the new convenient?
It's all the things convenience always has been. But it's about recognising that the world is different right now and therefore so is what's convenient.
For many shoppers the new convenient looks like:
– Fewer trips to stores
– Shopping online
– Minimal contact or contact-free experiences
– Digital support
– Pre-booked appointments
– Click-and-collect
– Advance research/services online
– Close to home
Looking at that list, the new normal and, by extension, the new convenient are not actually so new. In many cases, the behaviours and trends were already happening. Coronavirus only hit the fast-forward button, compressing several years of development into a matter of months.
Retailers knew this was coming though. Or at least they should have done. Customers were already increasingly buying online year-on-year. It was always going to go this way. Lockdown restrictions sped up the uptake because, for obvious reasons, overnight ecommerce became the most convenient retail channel.
That said, some of the pandemic-driven behaviours wouldn't have been foreseen. Social distancing is perhaps the biggest challenge of all. It's from this that many of the shifts in shopping stem whether it's going to store less or wanting contact-free services.
This means that even though ecommerce was already on the rise retailers never had to consider how to deliver that at a distance – whether that's within the supply chain or at the point of delivery.
Shopping online isn't without its convenience challenges either. When you can't see or touch or try on a product before you buy it the chances of getting it wrong increase drastically. Having to then find a way to safely return the product and wait to get your money back is a major inconvenience.
Yet with stores either closed, under threat of closing again or seeing reduced footfall, it is absolutely in a retailer's best interest to make its digital channels as convenient as possible.
One result has been the growth in live commerce alongside the coronavirus pandemic. Retailers in China have found success by shifting store staff to live selling products from home when stores are closed. This is convenient for shoppers as they get a better sense of what the product is – a classic issue with buying online – and then can have it sent straight to their door. In some cases, delivery can be in as little as an hour for added convenience.
Other retailers like UNTUCKit, Harvey Nichols and DECIEM have teamed up with Hero to connect in-store staff with online shoppers via text, chat and video. Again, this adds a new level of convenience to ecommerce by letting shoppers get advice, support and a better sense of products before they buy.
However, current restrictions don't mean that physical retail is wholly inconvenient. But in the world of the new convenient it cannot operate in isolation.
Essentially, it all comes down to omnichannel. Omnichannel has been talked about for so long that it's no longer a buzzword. It is a fundamental necessity for modern retailing where a retailer has multiple channels. This is particularly apparent now because it's omnichannel that is enabling retailers to offer the new convenient.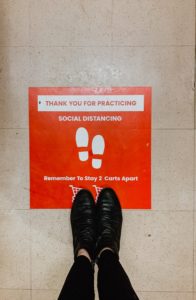 Physical retail and the new convenient
As already mentioned, visiting a physical store requires more effort than usual due to social distancing and hygiene measures. Therefore, no customer wants to take those steps only to come home empty-handed.
As such, shoppers want to be able to do the legwork before they leave home. The new convenient means being able to look up items online, check the real-time stock information of their local store and potentially reserving it for when they get to store.
An extension of this would be the ability to reserve a fitting room or book a shopping appointment with a member of staff. It might also mean being connected with a store assistant via chat or video livestream to ask questions and look at the product in advance.
Companies like NearSt are also helping make journeys more convenient by enabling shoppers to search for the product they want and see results of nearby stores that have it in stock. Google is doing something similar via its acquisition of Pointy which lets local and small retailers have their inventory show up in online searches.
This is especially valuable as store location is a big factor in the new convenient. With many still steering clear of public transport as much as possible, convenient stores are those that a customer can walk to or a short drive away.
Click-and-collect isn't a new service but it takes on an even bigger role in the new normal. It combines the best of both worlds – the ability to safely browse and buy from home and the speed of purchase physical stores offer – by allowing customers to order online and go to the store to collect.
In some cases, retailers are making this service even more convenient by offering separate click-and-collect points in the store or contact-free collection from lockers or via robots.
Click-and-collect isn't just for those with physical stores though. Missguided has just teamed up with InPost in the UK to make use of the latter's lockers for collections and returns.
These lockers are located in places customers may already be visiting such as supermarkets and petrol stations enabling them to combine shopping missions into one journey. They also offer a contact-free experience that is particularly convenient when it comes to returning items.
Meanwhile, kerbside collection is the ultimate evolution of click-and-collect for the new convenient.
Retailers like Walmart and Target are making the most of their often-spacious car parks to prevent customers from even having to enter the store. Customers have the option to order online for pick-up from the car park. When they arrive, they simply notify the store via the company's app and a staff member will bring the items to the car.
Nike introduced kerbside collection at its By Melrose spaces in Los Angeles back in 2018. This might be even more convenient as rather than having to use an app, Nike customers can text the store to notify staff that they are outside. As well as collecting purchases, customers can also return and exchange items from their car.
Where customers do need to go into the store, virtual queuing systems offer greater convenience in the new normal as opposed to waiting outside in socially distanced lines. In the case of the system used by ASDA, customers book a spot in line via their smartphone. They then can wait in their car until notified that it's their turn to enter.
Another convenient offering comes from Lidl which has enabled UK customers to check how busy their local store is via a chatbot. Shoppers enter the time and day they'd like to visit, and the bot will tell them whether the store is quieter or busier at that time. This allows shoppers to plan and adjust journeys to minimise contact.
Appointment-based retail has also become a hallmark of the new convenient with retailers such as Moss Bros offering up bookable shopping slots. This is an interesting shift in consumer behaviour as in the past making an appointment to visit a store would have been considered quite inconvenient. This is especially the case if you tend to visit multiple stores in a shopping visit.
Now though booking an appointment can give customers a sense of security. They know exactly when to go to the store, so they don't have to worry about queuing. They know that the store isn't going to be overly full of customers at the time of their visit. They can get 1:1 support from staff if required to make their buying journey more efficient.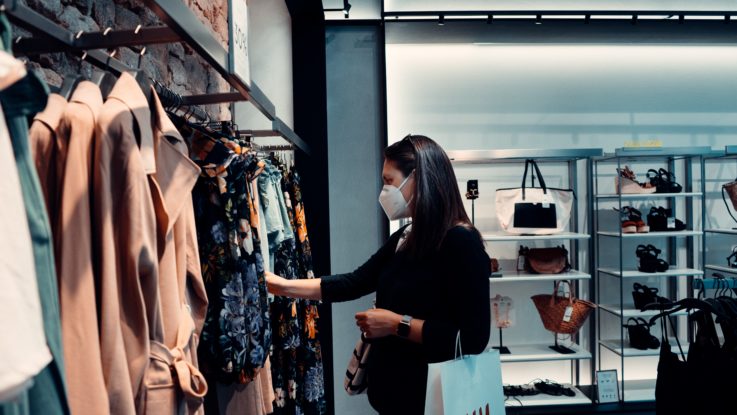 What's next for the new convenient?
The benchmark of what's convenient continues to be pushed even further as brands and retailers roll out new services.
Amazon has just made its grocery delivery service, Amazon Fresh, free for Amazon Prime subscribers in the UK. What's more 40 postcodes in Surrey can even potentially get their order delivered the same day before midnight if they order by 9pm.
For those who like to be in bed before midnight that might not be such a convenient offering right now, but the point is that Amazon is continuing to crunch the timeframes associated with online delivery.
As the volume of online sales goes up, speed of delivery will only help to increase its convenience.
The biggest consideration though is that convenience is not a static thing. It always changes as customer lives do.
Even without the backdrop of a global pandemic, convenience should be retail's biggest consideration. Whether it's truly the case or not, more and more people feel increasingly time-poor. Decision fatigue is also a thing with customers getting overwhelmed by too much choice. As such, the majority of the time they will always pick the most convenient retail option.
It's worth considering that convenience means different things to different people and in different contexts. For example, if a customer can only buy a specific product or brand from a specific retailer then by default that retailer becomes the most convenient option for them. It doesn't matter if there are other retailers close by if they don't sell what the customer wants.
On a day where they're rushing to and from work or another engagement then convenience will likely mean maximum speed and minimum effort. This is why Starbucks' order ahead service works so well. But equally, on a more relaxed day convenience might mean being able to book a table at your favourite café to take your time and enjoy yourself.
Convenience can also mean the devil you know. Customers often opt to return to retailers and brands that they know and have had a good experience with. This is because they know what to expect which is more convenient than an unknown quantity that may not provide the service they need. It's why retailing used to be built on getting to know your customer personally so that you make their life easier with every visit.
In all cases, convenience is the path of least resistance to the outcome customers want.
Right now, that is to get the items they want or need quickly without a great risk of becoming sick. In six, 12 or 18 months that outcome may have changed somewhat. It's up to retailers to change with it.
Get your retail strategy right, now and in the next normal, by talking to our expert retail consultants. Book a call today and get free recommendations on what you should do next.