Brand Focus
30 Things You Didn't Know About John Lewis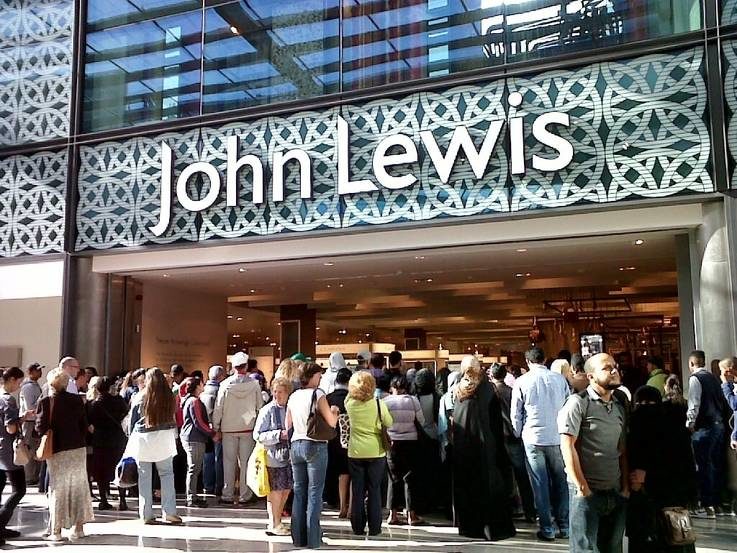 Despite being a 150-year-old department store, the UK's John Lewis brand has been quick to evolve with the times and set its own standards in retailing.
The retailer is famed for its 'fair' approach to business from its 'partnership' status to its 'Never Knowingly Undersold' promise to consumers.
Winning repeated accolades for its customer service, and consistent 'quality' product in the eyes of its consumers, John Lewis has openly adopted new technologies, new ranges, new services to its customers and new partnerships with industry-shapers to stay on top.
Find out more about its retail approach and tactics in our 30 facts below: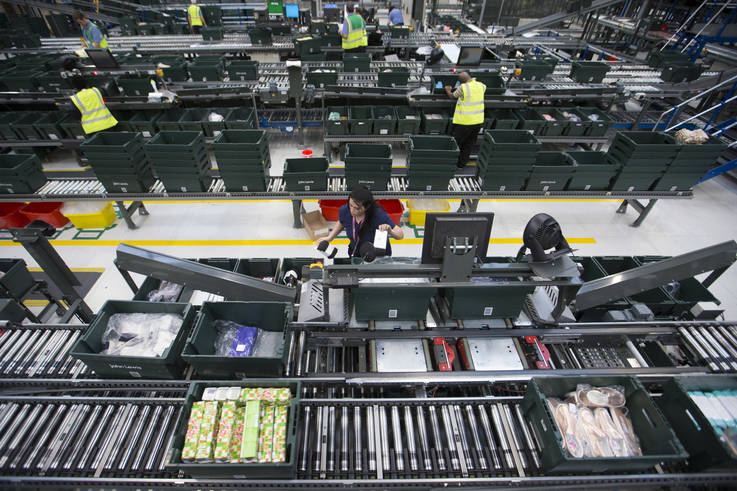 Image credit: John Lewis
1. John Lewis is a British department store and heritage retailer that opened its first store on Oxford Street, London in 1864.
2. The original Oxford Street store remains the flagship branch, and was refurbished in late 2007 at a cost of £60 million.
3. The Oxford Street store has its own roof garden and pub which reportedly had 171,000 visitors last year (2016).
4. John Lewis is owned by its permanent staff who are called 'partners' and the profits are shared amongst them every year.
5. There are 86,700 partners who collectively own 48 John Lewis shops, 354 Waitrose supermarkets, an online business, a catalogue business, a production unit – and a farm!
6. The business has reported annual gross sales of over £11bn.
7. The retailer is known for its 'Never Knowingly Undersold' promise to customers which pledges to stock the 'best quality products, responsibly sourced'. If a national high street competitor is offering a better price for the same product – John Lewis will lower the price on that product in all of their shops – even if it's a 'sale' price.
8. John Lewis partners reportedly stay with the company twice as long as the industry average.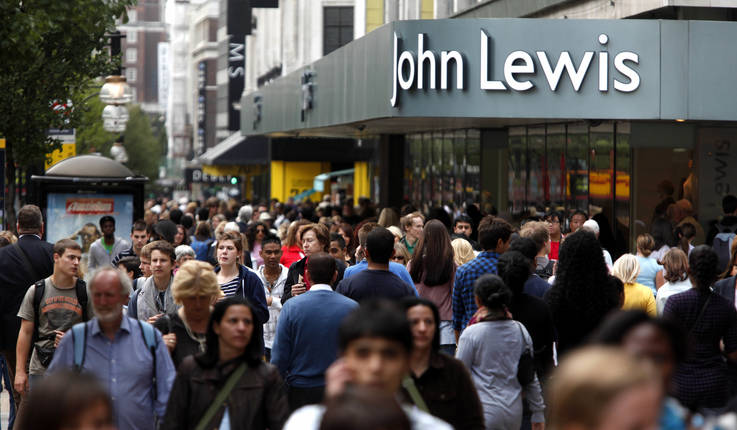 Image credit: John Lewis
9. John Lewis has acquired other stores throughout the years which continued to operate under their original names until 2002. The two exceptions are Peter Jones in Chelsea and Knight & Lee in Southsea.
10. The John Lewis Partnership was the first department store group in the UK to adopt central buying, launching the 'Jonell(e)' name for its own brand merchandise in 1937. Since 2001 own brand merchandise has been known as 'John Lewis' merchandise. Additional own brands include Collection by John Lewis, as well as John Lewis & Co. and Collection Weekend by John Lewis.
11. In March 2017, John Lewis announced the launch of its own denim brand AND/OR in 15 stores.
12. In 2009, John Lewis launched the first of 12 John Lewis at Home stores in pre-existing shopping regions focusing on Electrical, Home and Technology products.
13. John Lewis will hire its first ever manager of brand experience for its new Oxford store, which is due to open in October 2017.
14. The new Oxford store will dedicate 20% of retail space to services and will have a concierge to greet customers and help them book appointments.
15. John Lewis permanently added a visual search tool to its website after 90% of users reported it to be a helpful function, leading to higher sales. The retailer was trialling FindSimilar – an app which lets shoppers upload a picture to search products.
16. Online retail accounted for 36% of the business last year (2016) and is expected to rise to 50% by 2020.
17. Inspired by the success of a "click and collect" offering, John Lewis has announced an £8 million programme to equip staff with iPhones – boosting them with technology to better assist customers on the spot.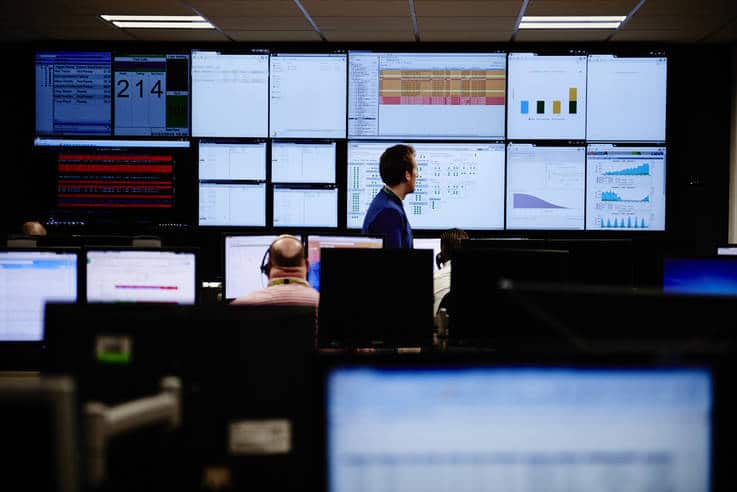 Image credit: John Lewis
18. For a competitive edge, John Lewis is aiming to boost its range of exclusive products from 30% to 50% (time frame undisclosed).
19. John Lewis' Christmas TV advert has become 'event TV'. Its 2016 Christmas advert was named the world's biggest, attracting 21 million global views on YouTube. The campaign cost £7 million.
20. 40% of John Lewis' profits are reportedly made during the five weeks before Christmas.
21. In December 2016, the retailer reported a 31% year-on-year sales increase in the run-up to Christmas compared to 2015. This is accredited to two extra days of trading afforded by the additional bank holiday and the fact the sales started at 5pm on Christmas Eve.
22. John Lewis has recently topped a UK ranking of consumer perceptions of quality and reputation, conducted by YouGov.
23. John Lewis was amongst the top 5 brands named as offering the best customer service in the UK alongside Amazon, ASOS, M&S Food and Waitrose. The survey was conducted by the UK Customer Satisfaction Index (UKCSI) from The Institute of Customer Service.
24. In May 2017, John Lewis joined the Timewise Scheme, designed to help part-time employees, particularly in senior roles, progress their career and combat the challenges of flexible working.
25. In 2014, John Lewis set up JLAB, a global start-up accelerator programme run in association with innovation specialists L Marks. Waitrose joined the programme in 2017 creating the UK's largest retail technology accelerator.
26. The 12 week programme offers 5-10 successful recipients access to John Lewis's resources, industry-leading insight, free workspace, senior mentors and the opportunity to apply for funding in exchange for equity.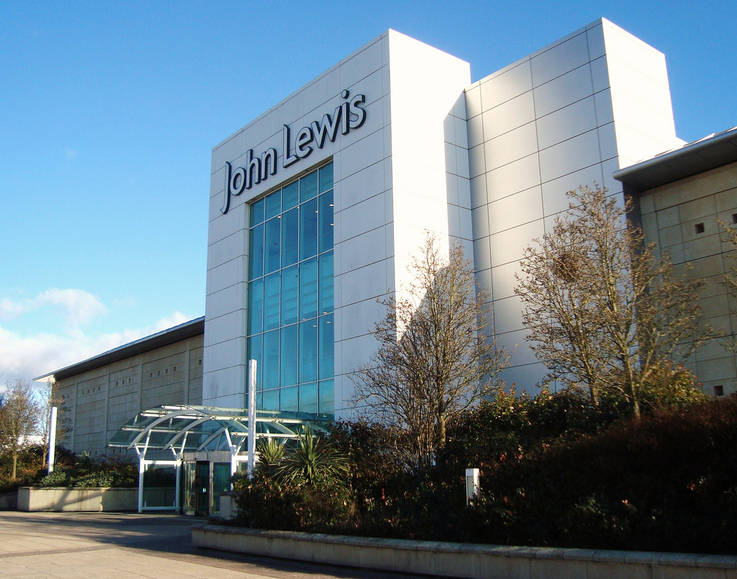 27. The themes for this year's JLAB applicants included: Amazing Food Experiences, Amazing Store Experiences, Effortless Shopping; Help Me Live a Healthier Life; Smarter Supply Chain and Surprise Us – for miscellaneous innovations.
28. The retailer is currently exploring the possibility of renting out empty floor space as co-working offices for freelancers. A decision will be made in early 2018.
29. John Lewis was recently awarded 'Best In Store Experience', 'Best Furniture Retailer' and 'Best Homewares Retailer' at the 2017 Verdict Customer Satisfaction Awards and 'Retailer of the Year' at the 2017 Sunday Times Style Beauty Awards.
30. John Lewis has a written constitution that sets out its principles, governance system and rules. The 'happiness of its members' is cited as the partnership's ultimate purpose.
As you can see with John Lewis it always comes back to the customer. But in order to offer such dedicated service the company also focuses on empowering and rewarding its staff. If retailers are going to remain competitive in the future both of these things will be vitally important.