Brand Focus
30 things you didn't know about Lush Cosmetics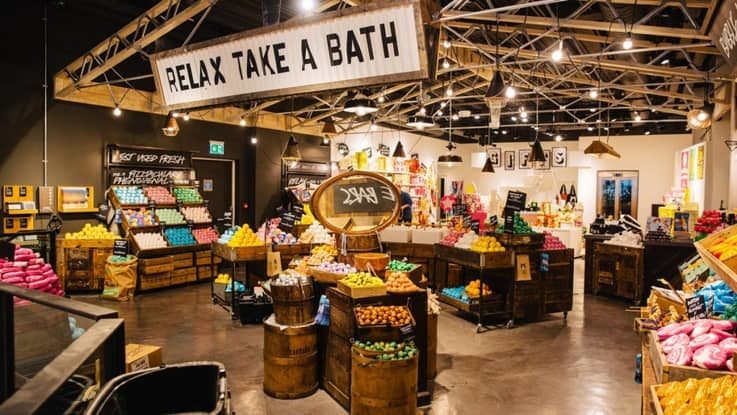 This week our retail consultants are diving into the world of Lush Cosmetics, or 'Lush' as it's best-known.
This innovative, independently-owned retailer has made a success out of 'fresh handmade cosmetics' on a global scale and garnered an enviable cult following of 'Lushies' in the process.
The ambition of the company is ethical, environmentally-friendly, fair business.
Find out some of the ways it's living up to that ambition below…
1. Lush Cosmetics was founded in 1995, Poole (UK) by trichologist Mark Constantine and beauty therapist Liz Weir.
2. Lush products are 100% vegetarian, 85% vegan, against animal testing and completely handmade.
3. There are 900 stores worldwide in 49 countries, 250 of which are in the USA.
4. Lush's dedicated fans are known as 'Lushies'.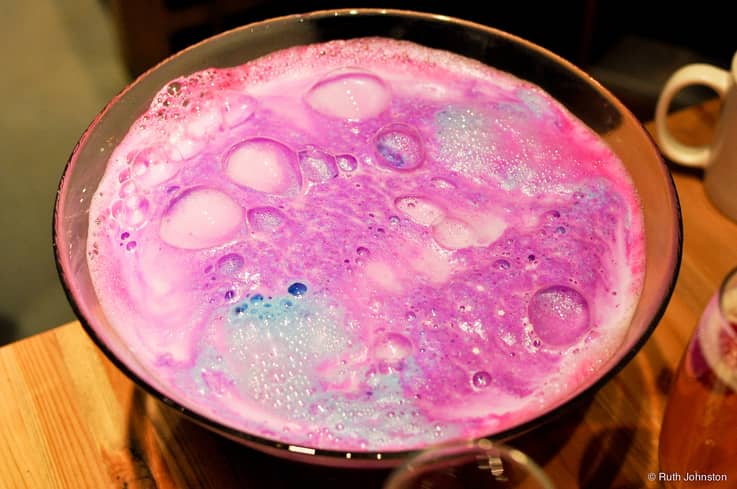 5. In August 2017, Lush Cosmetics hit 10,000 on the /r/ Lush Cosmetics Subreddit
6. The store is famed for its 'deli' approach to selling soaps and products. You can sample and try before you buy, and purchase the soap by weight.
7. Lush has built a following around its playful products – bubble bars, body scrubs, shower jellies, toothy tabs, dusting powders and most iconically – its bath bombs which create online hype around each release.
8. In response to its popular Bath Bombs, Lush Cosmetics launched a monthly subscription service in the US. Lushies can customise their subscription with their own selection of products and stipulate how many and how frequently they would like to receive. The successful service will now launch in the UK.
9. Lush has a one day Creative Showcase event exploring creativity across music, product, film and technology. The event is also a chance for product sneak-peeks, Lush Kitchen Live demos and meet-the-inventor sessions.
10. The Lush Film Fund is an initiative paving the way for young filmmakers to break into the industry.
11. Lush has a fragrance label called Gorilla Perfume. It creates an interactive exhibition around the release of every new scent. Each scent becomes its own installation, allowing guests to truly immerse themselves in the fragrance and experience the stories that inspired them. The latest exhibition will be travelling from Berlin to Edinburgh and Milan.
12. In 2007, Lush launched Charity Pot. One-hundred percent of the purchase price goes into a Charity Pot Fund, which is donated to environmental, humanitarian and animal rights charities. In the first five years, the company donated $2 million to charities through the programme.
13. Where possible, Lush makes products into solid form to negate the need for packaging and preservatives. Almost 50% of its products are 'naked'.
14. The annual £250,000 LUSH Prize is designed to reward individuals working in the field of cruelty-free scientific research, awareness-raising and lobbying to help bring an end to animal testing. Recipients could be scientists, campaigners, lobbyists, training specialists and young researchers.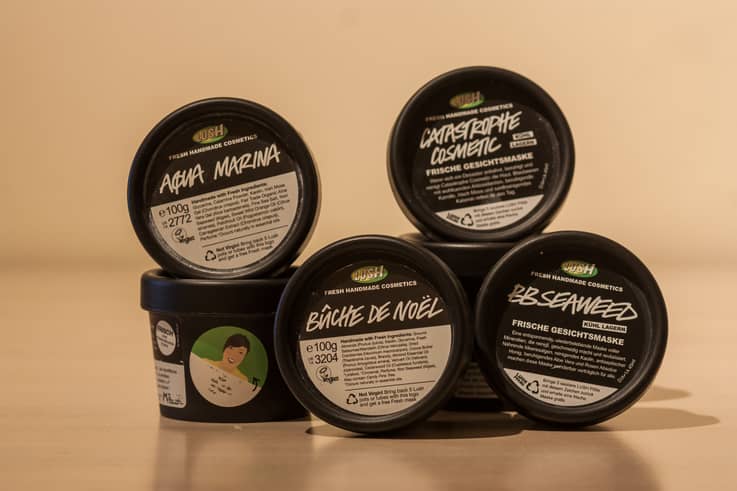 15. Lush marks its trademark, recyclable polypropolene black tub products with stickers of the actual creators of the product being sold.
16. The company also offers customers an incentive to recycle used black pots – for every five empty pots returned to store, customers can claim a free Fresh Face Mask.
17. 'Fresh, Handmade Cosmetics' is the company slogan and stores do not typically sell products older than four or five months. Most products have a shelf life of approximately 14 months, depending on the particular item.
18. In Lush stores around the world, customers can book DIY parties. The parties include games, skincare tutorials and the chance to mix and make your own products.
19. Lush is currently exploring the use of recycled ocean plastic in its containers in collaboration with environmental non-profit Ocean Legacy Foundation.
20. Lush recently volunteered to pay the Living Wage to all its staff. Since 2011 the retailer has paid the London rate of £9.75 an hour. Now 3,555 more workers will get the £8.45 rate outside the capital.
21. In February 2017, Lush launched the inaugural (and Free) Lush Summit in London. It invited charities and non-profit organisations from around the world to engage in an open conversation around animal rights, human rights and the future of the environment.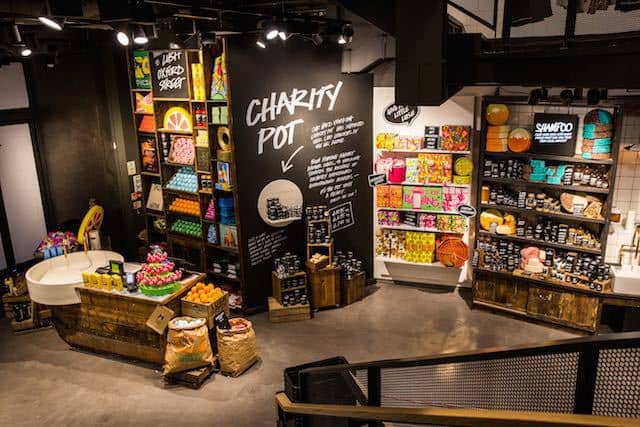 Image courtesy of Lush
22. Worldwide sales in 2016 were £723 million (approximately $900 million), an increase of 26% over the previous year.
23. In 2016 the company purchased over one ton of lemons, five tons of limes, 220 tons of cocoa butter, nine tons of banana, 137,000 pounds of honey, 41,000 pounds of olive oil, one ton of vanilla beans, 352 pounds of dark vegan chocolate and over 1400 pounds of various seaweeds for its handmade products. The company produced 41 million products, of which 13.3 million were Bath Bombs, its most popular product.
24. The Lush website crashed last Christmas ahead of the company's much anticipated Lush Boxing Day sale.
25. Lush accepts Bitcoin. The idea is to allow for more global payment to be made on its UK online store through the use of this decentralised currency.
26. Lush launched its first in-store Spa in 2009. The spa's boast massage treatments, facials and relaxing baths using Lush products.
27. The Oxford Street Store in London is the largest Lush store in the world. It has become a pilgrimage for Lushies as it offers exclusive products that are not available in store or online.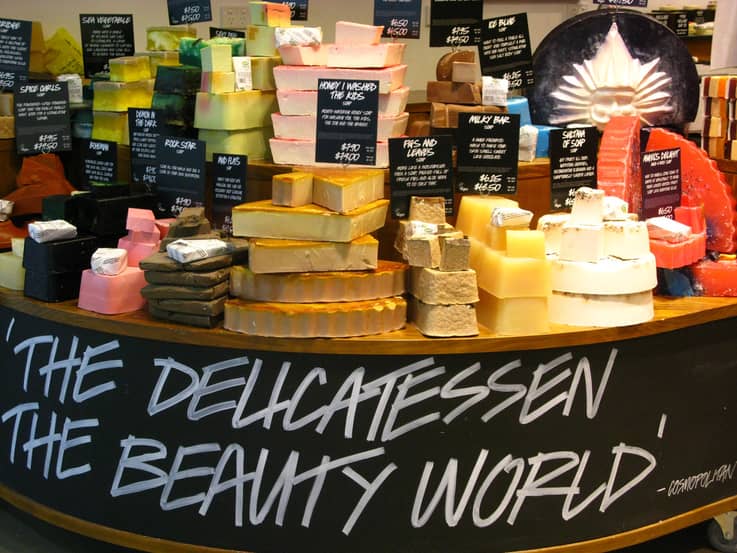 28. The three floor Oxford Street store also features an on-site lab, events space, #selfie mirror station and spa.
29. Creativity is encouraged amongst the company's staff and inventors through The Lush Kitchen. Here experimental and limited edition products are 'cooked up'. Intermittently, customers can tune into a livestream into the kitchen and watch the creators at work.
30. A Pay-It-Forward scheme invites staff to give away products to customers at their discretion. Each gifted product is partnered with a 'Pay It Forward' card encouraging customers to go on and complete their own small acts of kindness.
It's not hard to see why Lush has so many fans – hardcore and casual. To its devotees the company is part of their lifestyle helping them to live in better and more enjoyable ways. For retailers, its experiential products and fun visual merchandising are an example worth paying attention to.