Tech
8 connected objects unlocking a new type of retail-customer relationship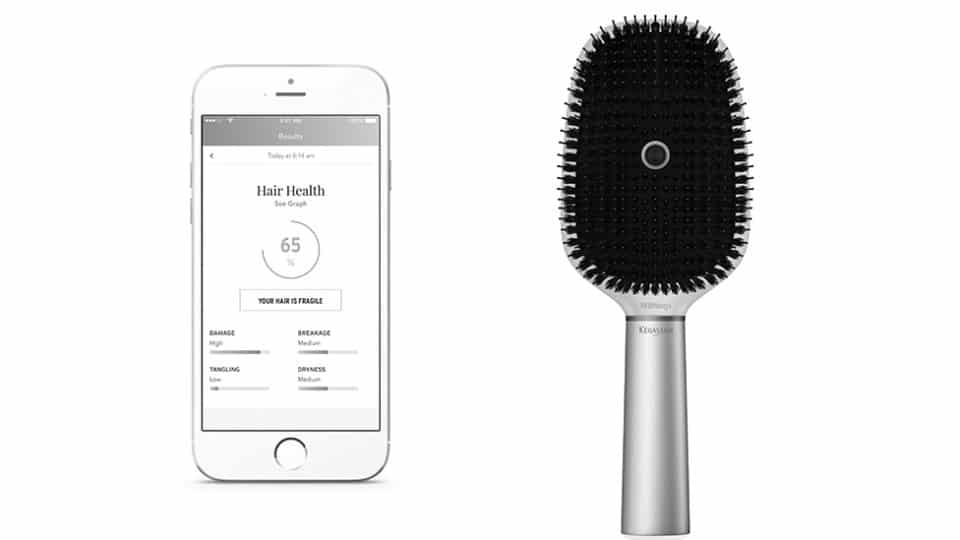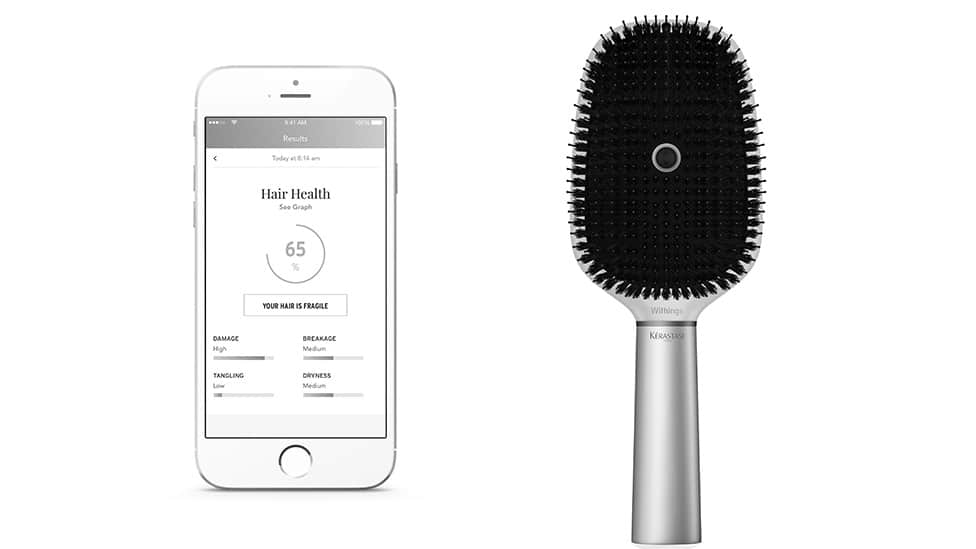 Do you own any connected products? No, we're not talking smart home devices like doorbells and lightbulbs, but new types of connected objects from fashion to beauty. These are items that for years have been 'dumb', but now have the potential to unlock a different kind of relationship between customer and brand.
It's all down to the fact that as tech gets better, cheaper and smaller, more possibilities open up around its use. You can now put a sensor in just about anything – even clothing – and through it gather all sorts of information about the object and its use. It's the Internet of Things (IoT).
One of the biggest ways connected objects are changing the customer relationship is by letting brands keep in touch with customers after they buy. While things like social media have helped extend a relationship that used to end at the shop door, a direct connection via the product itself opens up a whole new ball game.
The retailer or brand is able to learn about the customer through the way they use the object. This might be how often they wear it or how often they pick it up or how they perform in a workout. This info can then be used to improve everything from the product itself to marketing.
Here's eight top examples of connected objects in action and how they're improving customer-retailer links:
1. SK-II's connected makeup bottle
Beauty company SK-II has launched a new connected bottle for its best-selling Facial Treatment Essence. The smart packaging partners with an app to help customers with their skincare routine once they're in their own home.
This is a great example of how brands can become more useful to customers. By giving its customer tips on how best to use its products once they're at home, SK-II makes them feel like the brand actually cares about their skin.
The connected bottle knows when the lid is removed which means SK-II also knows how often customers use the product, and how fast they go through it. This gives the brand a great opportunity to remind customers to stock up before they run out.
2. Tommy Hilfiger's Xplore clothing
Tommy Hilfiger's XPLORE clothing range lets the brand find out what happens to the products after a customer buys them. The Bluetooth-enabled range tracks customer movements and rewards you with points for wearing the products to visit Tommy Hilfiger stores and other locations.
Customers can also get points for completing challenges. The points can be exchanged for rewards like gift cards, signed merch, concert tickets and Tommy Hilfiger catwalk show tickets. By rewarding customers for wearing its clothes Tommy Hilfiger is encouraging them to wear them more, which means more people see them. It's like living, breathing advertising.
Although for some people the idea of a brand tracking where you go seems intrusive, or even creepy, it offers up some fascinating insights for Tommy Hilfiger around how people interact with its products. It can see which items they favour and wear more, and where they go in them. This all helps the brand to know the customer better and that equals better relationships all round.
3. L'Oreal's connected hairbrush
L'Oreal's smart hairbrush is one of the most elegant connected products out there at present. The Kerastase Hair Coach can determine the quality and type of someone's hair when they use it to brush it. Customers can access this information from their smartphone via a partner app, which scores their hair and offers tips on improving its health.
Naturally it makes perfect sense for these tips to include product recommendations from L'Oreal's various brands. The app takes into account environmental factors, like humidity and temperature, as well the individual's hair type and general routine. This means that the customer gets personalised recommendations.
Equally, L'Oreal is able to use this data to identify common hair needs and issues, and to develop new products that address them. It can also monitor the effectiveness of its ranges if it knows what shampoo and conditioner a customer is using.
4. Rebecca Minkoff's connected bag
One of the best-known examples of connected products is Rebecca Minkoff's #alwayson bag. Once a customer has bought a bag, they scan the attached code with their smartphone to receive product recommendations, special offers, video content and more from the brand.
This opens a whole new line of communication between brand and customer. The bag means that Rebecca Minkoff doesn't need to issue invitations or loyalty cards to customers. Instead customers can just show their bag to be scanned. It reduces friction and makes the brand/customer relationship seamless.
There's also loads of scope for Rebecca Minkoff to learn more about its customers in general. For example, if a customer was happy for the brand to track where their bag went then Rebecca Minkoff could build up a picture of who they were as a person. This could make the offers and recommendations more personalised.
5. OMO's smart clothes peg
This is an older idea, but an interesting one. Laundry brand OMO teamed up with J Walter Thompson to create peggy – a smart clothes peg that works to help you optimise doing the washing. Peggy can detect light, humidity and temperature and uses this information to recommend when you should put your laundry out to dry.
The peg pairs with the owner's smartphone so they can receive updates at any time as the weather changes. They can also see what the estimated drying time is based on current conditions.
While it may seem like a somewhat unnecessary idea, the fact is that doing the laundry is one of those must do, but not necessarily enjoyable, tasks. Making that easier and more efficient via something like peggy therefore becomes more attractive.
As a laundry brand OMO has a vested interest in how you do your washing. A connected object like peggy could help it gather valuable information about how often you do laundry. It's also not hard to imagine a future where peggy can also recommend products based on typical weather conditions locally, or even how hard or soft your water is.
6. SUPA's connected sports bra
SUPA is an AI start-up that's working to create smart sportswear. It's the brainchild of Sabine Seymour, a fashion tech expert. The first step is the SUPA sports bra, which customers can equip with a sensor that measures heart rate. The removable sensor is water-resistant (but should be taken off before washing) and fits neatly onto the fabric.
Customers can track their heart rate information on the partner app, which helps them identify how effective their workout is. For SUPA though the end goal is to be able to track all sorts of data from temperature to UV exposure via its biometric sensors. The more information it takes in, the better customers can understand the impacts changes have on their fitness.
SUPA can also use this information to create better products. If it knows the sort of temperatures that customers reach when working out then they can use the best materials for regulating that. It could even dole out fitness tips if it sees that customers aren't getting their heart rate up high enough on a workout.
7. Wearable X's smart yoga pants
Wearable X is one of the frontrunners in smart fashion. It made a name for itself with connected sports shirts that let you feel part of the action even when you're sat in the stands. But its smartest initiative is the Nadi X yoga pants.
The built-in sensor tech uses vibrations to gently guide users through different yoga poses, and to correct their form if wrong. The pants connect with a partner smartphone app which lets customers pick different workouts and tracks their progress. The app also provides audio instructions during the workout in partnership with the vibrations.
For many customers the Nadi X pants are as close as it gets to having your very own personal trainer watching your every move. It means that every workout is more effective and beneficial. You can also track and identify your common issues on the app.
In Wearable X's case there's plenty to learn from how customers interact with the pants. It also opens up a channel for other sales whether that's specialist workouts, personal trainer sessions, complementary products and more. Imagine a future where there's a Wearable X-run yoga class where the instructor knows the history of every participant and can easily see (and correct) issues with pose as they occur.
8. Under Armour's connected shoes
Smart clothing and sports are definitely leading the way when it comes to connected items. Also getting in on the act is Under Armour who has created a range of connected shoes that have built-in sensors to track what you do in them.
The HOVR range can track steps, cadence, distance, pace and stride. What's especially useful is that the shoes don't need to be charged. The sensor is powered by a built-in battery that Under Armour claims will last longer than the life of the shoes.
Naturally all of the information gathered by the shoes is shared to a smartphone app. You don't even need to have your phone with you while you're out as the information can be synced after a run. The app isn't just for tracking your runs though. Under Armour is also offering a coaching feature that will offer tips to help you improve your running form. Of course, we would expect Under Armour to use all this juicy running data to improve its product development as well.
Are connected objects the future?
Connected objects could well be the next frontier in retail. One thing is for sure – you have to really like a brand or retailer to buy into this kind of relationship with them. It's a give and take situation – you give (often in the form of data) in exchange for benefits from rewards to discounts to personalisation.
As the customer you need to feel that you're getting more than you're giving though. The personalisation angle works really well here. If you feel that you're getting special treatment based on your individual needs and interests, then you're going to be more receptive towards a brand. You also form a deeper bond with them which helps to boost loyalty and keep them coming back for more.
For brands being able to keep in touch with customers in everyday life is an obvious win. The closer you are to customers the more likely they are to spend more with you. There's also a huge amount of scope to enhance products with additional support and information.
Why can't the future of make-up and skincare include our very own digital expert who gives us advice and tutorials when we pop the top on a bottle? Why can't we get a personalised running route when we stick on our trainers? Why can't our t-shirt get us into an exclusive event or get us a discount? Anything is possible in the world of connected objects.
Want some more retail tech inspiration? Here's our pick of the most wow new ideas out there. Or to quickly and easily connect with the players kick-starting trends and inventing the future of retail? Find out how you can transform your team's thinking using Insider Trends' little black book here.