Tech
8 of the best new retail tech ideas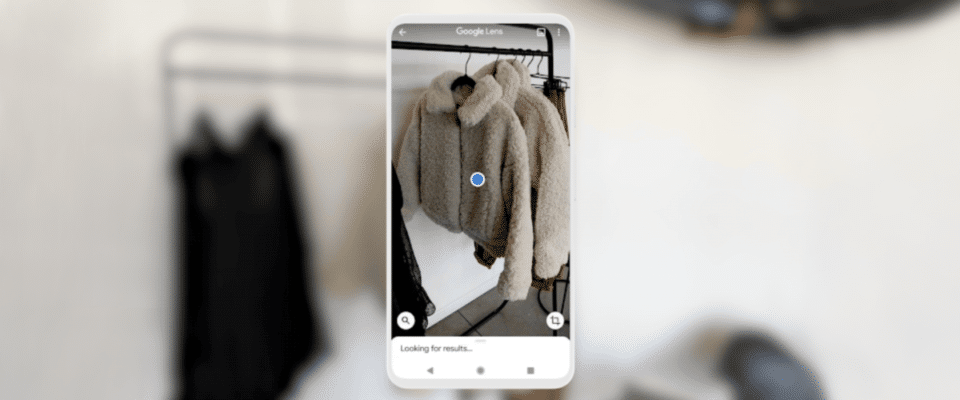 The end of 2019 might be in sight, but it seems there is no end to the innovative ideas of retailers. New tech developments and experiments continue to be announced and push our thinking about what tech can do retail a little further.
Here are 8 of the best new retail tech ideas this month:
The blockchain-enabled chocolate bar
What is it?
The Other Bar is an experimental new blockchain-enabled chocolate bar from FairChain Foundation and United Nations Development Programme.
Currently limited to a 20,000 strong pilot, the packaging of each bar contains a code that customers can scan to donate a blockchain token to the Ecuadorian farmers who produce the cocoa. Or they can opt to receive a discount on their next chocolate bar, which benefits the farmers through more sales.
Why you need to know
This is a really nice example of how blockchain could be incorporated into more of the products and experiences we use every day.
For example, why couldn't a similar code be printed on an electronic or appliance box for you to scan and register the purchase for the warranty?
It's also a great way for brands to build engagement around things that are important to customers. By giving them the opportunity to essentially 'tip' the people making their product, The Other Bar encourages customers to think about their purchases more deeply – and hopefully make better choices.
We can imagine a fashion brand using a similar approach on its clothes labels to either offer a discount or donation towards the makers. As FairChain Foundation's Guido van Staveren told Fast Company: "The whole idea is to use technology to influence consumer behavior and basically turn every product into a capitalist impact engine."
Google's improved shopping experience
What is it?
Google has stepped up its ecommerce game with a number of new shopping features. Customers can now use Google Lens to analyse screenshots or photos and identify clothing and homeware that match the contents. It can also show styling inspiration for the product.
Shoppers in the US are also benefitting from a new Google Shopping experience that helps them find what they're looking for faster. Results can be shopped online, at a store or directly through Google itself. A new price-tracking feature means customers can be sure they're getting the best deal.
Why you need to know
These new developments see Google taking cues from both Pinterest and Amazon. Together they show that Google is keen to retain its crown as king of search. Its aim is to be your first choice when it comes to finding what you want to buy.
Shoppers have always been inspired by what they see, and we have more sources of inspiration than ever before, which is why visual search features are becoming so prominent. The fact that Google is now joining in could see uptake accelerated.
It's also important to note how Google is applying more context and supporting content with these new updates, whether that's searching for products in stock near your location or styling tips. Supporting customers in their individual shopping missions is key and this means taking into account intention – something that Google knows a lot about given its masses of search request data.
Instagram adds AR
What is it?
Instagram is continuing to turn itself into a fully-fledged sales channel with the incorporation of AR technology. Currently being trialled, the tech means that users can virtually try on products they see in Instagram via their device camera in order to feel confident in their purchase.
Why you need to know
This feels like one of the ultimate aims of advertising: see an ad featuring a product, click on product and instantly try it on yourself, click and buy. Integrations like this drastically shorten the gap between the fantasy of the advert and the reality of owning the product. It does, of course, also mean that the fantasy bubble can quickly be burst if the product that looks so good on the model looks terrible on you.
Given that Instagram is all about the visual, AR seems like an ideal integration in giving users a visual interpretation of what a product looks like. And for a platform all about sharing and interaction, Instagram has smartly added in the ability to share these AR product experiences in Stories, which brings them to more potential customers.
In theory, it also opens up the possibility to garner opinions from friends before you buy. Peer influence should not be underestimated when it comes to making sales.
Mira's AI beauty retail platform
What is it?
Mira is a new AI-powered search engine that wants to change the way we shop for beauty. It intends to do this by using genuine customer reviews. The platform gathers videos, reviews, images, articles and other content from across the internet and uses its AI to crunch them down to the key insights. It can then serve this up in response to customer search requests and wants.
Why you need to know
Reviews from other customers have a huge impact on purchasing habits. You only have to look at Amazon to see how important reviews are to its business model. We tend to look more favourably on products with reviews. There's a trust in the average person's opinion that vastly outweighs that of influencers, adverts, paid spokespeople and other paid forms of marketing.
Increasingly though it's not just about any old review. Certainly, in the case of something like beauty there are a lot of different factors that come into play from skin tone to skin type to hair colour to eye colour to allergies that influence our buying choices. What looks good on one person may not work for you or may not suit your skin type. Or you might be looking for a product that gives a certain finish or result.
The ability to see reviews by people who have similar traits to you, or to find products that are reviewed as offering a certain result, is the obvious next step in online beauty. With so many products out there, it can be hard to filter through them all, let alone the wealth of reviews that come with each. Mira is one way of tackling the issue.
Microsoft's DreamWalker VR
What is it?
Microsoft is taking a different approach to VR with its DreamWalker system. While VR traditionally has been focused on closed spaces, Microsoft wants to bring it to open locations. It envisages letting a user navigate the real-world while having a VR experience.
For example, Microsoft describes turning a familiar route, like a walk to the shops or to work, into a VR walk through Times Square. The DreamWalker system detect the real-world environment in real-time and plans a path in the virtual world that mirrors it as much as possible. Virtual obstacles can be used to keep users away from dangers in the real world.
Why you need to know
Right now, it's hard to imagine us all walking around with a VR headset on. But if we imagine a future where the technology has got smaller and lighter, perhaps integrated into smart glasses with other tech functionality, and is widely used, then the impact of being able to change the environments around us are huge.
From retail's perspective, you could turn an outside space into a virtual shopping street with curated shop windows of brands that the individual might be interested in. Or what about adding retail elements into other VR experiences. If, as per Microsoft's example, you use DreamWalker to turn your walk to work into a walk through Times Square why couldn't you also shop curated products from stores in that location?
CVS' and Walgreens' drone deliveries
What is it?
Both CVS and Walgreen are exploring partnerships that will allow them to deliver products to customers' homes via drones. CVS has teamed up with UPS to deliver convenience products and prescriptions. It's working with the Federal Aviation Administration to identify places to offer the service.
Meanwhile, Walgreens is working with FedEx and the Alphabet owned Project Wing to deliver pharmacy products to people in Christiansburg, Virginia. At the moment, this does not include prescription drugs.
Why you need to know
Plenty of companies, from Amazon to Walmart, are exploring drones as a future delivery option. It's interesting then to see the tech starting to come into play, especially within the pharmacy sector.
On the one hand it seems like a great product category fit to have drones delivering medication that is essential to people's wellbeing. Urgent prescriptions could even be rushed delivered to those unable to get out and collect them.
On the other, it highlights how overkill such a technology feels for the majority of purchases. Do we really need a drone to bring plasters and hairbrushes over to us? There's something that feels very wasteful and indulgent about using drones for basic things, although they could be another lifeline for those who are unable to easily leave the house. Perhaps this feeling will wear off as drones become more prevalent, or perhaps drones will be resigned to certain product categories and product types.
Feelunique's product ingredient transparency
What is it?
Feelunique has teamed up with EVRELAB to offer customers a new level of transparency around the ingredients in their beauty and skincare products.
Beauty Decoded by Feelunique uses EVRELAB's tech platform to offer up information about different ingredients. Customers can hover over an ingredient on a product's page and get a plain English description of what it is and does, as well as a scientific summary. Feelunique expects to have the service in place for all products listed on its site by early 2020.
Why you need to know
Customers are more informed than ever before. Many do their research before they buy a product in order to help them make the best buying decision. This initiative from Feelunique is another step forward for their knowledge.
It's also valuable because customers are increasingly concerned about what goes into their products and what they're putting into, or on, their bodies. The ability to easily understand what each ingredient in a product does helps to empower them in their choices.
Essentially though, Feelunique is demonstrating the might of transparency as a trend. Customers don't want to be in the dark. We think tools like this are absolutely going to become commonplace across retail as customers dig into what brands mean when they say 'organic', 'clean', 'sustainable' and so on.
Outback Steakhouse's AI operations experiment
What is it?
Outback Steakhouse is piloting AI tech in several locations owned by franchisee Evergreen Restaurant Group. These restaurants have been kitted out with cameras in the lobbies to track wait times, cleanliness and if customers leave without being greeted or seated.
The tech can notify managers and staff of issues in real-time to improve customer satisfaction. It does not track any personally identifiable information and all data is automatically deleted after 30 days.
Why you need to know
It's an interesting use of technology that we're seeing in other applications like checkout-free stores. Privacy is certainly a concern that Outback Steakhouse will have to address with customers, especially if it rolls this out wider or moves the tech into other parts of the restaurant as well.
Food service is a fast-paced, busy working environment and technology like this could be a useful way of restaurants identifying where the service falls down. If too many customers are leaving without being seated, then maybe the restaurant needs more staff up-front. If queues are always long at a certain time of day, the location can look at ways to manage this such as incentivising customers to visit earlier or later.
It's not hard to imagine similar applications in typical retail bottlenecks such as fitting room queues (obviously with no cameras in the fitting room area itself) and till queues. The data could be a way for retailers to learn how to better deploy staff and manage busy times – assuming privacy isn't too much of a hurdle.
Want to quickly and easily connect with the players kick-starting trends and inventing the future of retail? Find out how you can transform your team's thinking using Insider Trends' little black book here.