Brand Focus
Are these Amazon's most game changing retail innovations?
by Cate Trotter
July 21, 2017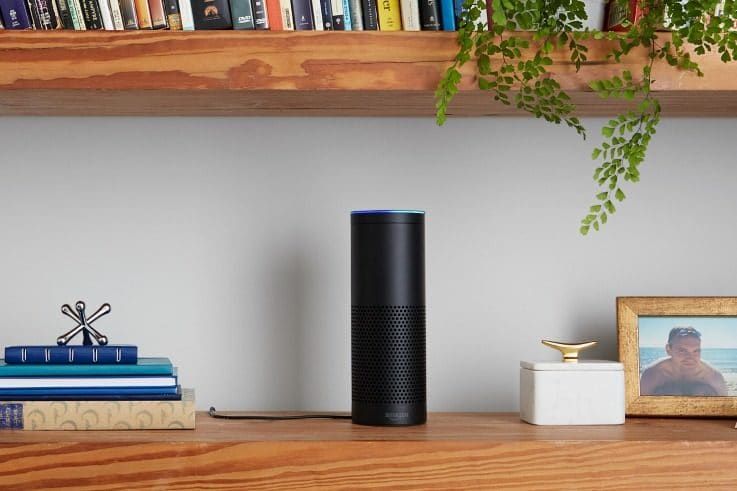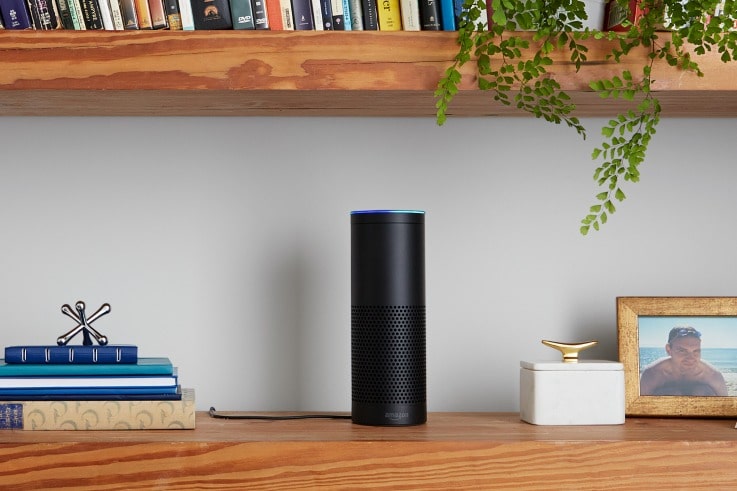 Every day it seems like another retail innovation comes out of Amazon. The ecommerce behemoth continues to expand its empire into all parts of retail from physical stores to online to delivery to tech and more.
According to Consumer Intelligence Research Partners Amazon has more than 80 million Prime members in the US alone. That's not counting those who use Amazon without a Prime membership. Clearly Amazon's potential audience is huge.
This means that new innovations from the retail giant are both a source of interest and cause for concern for many retailers. Some are more likely to change the game than others though
We've picked through Amazon's recent innovations to find the ones worth paying attention to:
Physical Store Online Shopping Control – anti-showrooming patent
The concept of 'showrooming' – where customers use their smartphones to check online prices of products when in-store – has been a retail bugbear for some time. Considering that Amazon's online store has been a prime destination for customers employing this tactic, this is an interesting development.
The Physical Store Online Shopping Control patent lets Amazon identify when a customer is using its in-store Wi-Fi to access a competitor's online store. Amazon can then block access or redirect the user to its own website. It can also use the tech to inform a store assistant so that they might be able to recapture the sale, or to push a voucher or other offer to the customer.
While Amazon still has a relatively small physical store footprint, its recent purchase of Whole Foods means that showrooming is increasingly something it also needs to think about. If the patent is put into action then it may give Amazon a major advantage over other physical retailers.
Although a similar patent may not be possible for every retailer, pushing offers to customers or better utilisation of store staff is.
Amazon Go – a store without checkouts
Perhaps Amazon's most famed innovation in recent years, Amazon Go is a new physical store concept that removes the need for the traditional checkout.
Known as the 'Just Walk Out' shopping experience, Amazon Go stores require customers to download a corresponding app to their smartphone. They then use this to enter the store. Once inside cameras and sensors track everything they pick up and put back. Items that the shopper puts in their basket or bag are automatically added to a running digital shopping list. Once they've done shopping the customers uses their phone to exit the store and they are automatically billed for their purchases.
Currently Amazon Go is being tested in Seattle, but could well be rolled out on a wider basis. And Amazon isn't the only one experimenting with checkout free stores and spaces. The benefits of the concept – no queues, quicker shopping, no checkouts – can be achieved by other retailers as well. Store assistants who walk the shop floor taking payments via iPads is one way of doing this.
Amazon Dash Wand – scan to order from home
Amazon's Dash buttons – physical branded buttons that customers can stick around their home and press to automatically reorder a specific product – have been around for a few years now. The company has since launched digital Dash buttons that allow customers to reorder items with a single click online.
The newly launched Dash Wand is a further extension of the Dash concept. Customers can use the wand to scan the barcodes of products to add them to their Amazon basket. It is Alexa-enabled so they can also ask it questions about recipes, measurement conversions, and order products by voice. The small magnetic wand can be attached to a fridge or other household item for ease of access.
Although there is some crossover with the Amazon Echo, the Dash Wand is a smaller device that is more deeply aimed at retail. It makes it easy for customers to add the exact things they need to re-buy to their basket as they run out of them. Closely linked to the Amazon Fresh grocery ecommerce offering, it's another way that Amazon is keeping customers shopping with them.
Other retailers can offer the same benefits without the expense of developing their own physical products by utilising the customer's own smart device. Grocery apps could be configured for barcode scanning or voice ordering for example. Shortcuts for reordering favourite products or shopping lists could also built in. Collect-from-store can help customers get what they order faster.
Amazon Spark – social feed shopping
Shopping through social media like Instagram or Pinterest is becoming more common. What's interesting about Amazon's approach is that it's not tied to any existing channel. Instead Amazon Spark is its own Amazon-exclusive social feed.
The newly announced service lives in the Amazon mobile app. Users are asked to select from a range of different interests, which informs the feed of images that they see. These may include obvious product recommendations, reviews or inspiring photos. Amazon Prime members are encouraged to post their own images to Spark as well, which helps make it less of an Amazon sales feed.
When an image has an item Amazon sells in it a shopping bag icon appears in the corner. Once click and the customer is taken to the product page.
Currently Amazon Spark is only available in the US on iPhone. It will be interesting to see what the uptake is like compared to the social media channels customers already live in. The idea of a close connection between the retailer (Amazon app) and recommendations (Amazon Spark) is a solid one though as it reduces the steps involved in a purchase.
One way retail can counteract Amazon's efforts is to streamline shopping through the established social media channels. Things like chatbots are making good progress, but the more retail can do around seeing a nice photo of a product, clicking on the buy link and instantly being on the product page ready to buy the better.
Amazon Prime Wardrobe – try at home before you buy
A major issue for fashion retailers has been the rise in the number of customers ordering multiple products online to try on at home and sending most of them back. Often the companies are offering free delivery and/or returns which makes it a costly exercise.
Yet Amazon is trialling a new benefit for Prime customers that provides exactly that service. Amazon Prime Wardrobe lets customers order a box filled with three or more items of their choosing. They then have seven days to try them on at home and can return anything they don't want for free. Anything they keep they pay for.
What's more if they decide to keep three or four products from the box then they get 10% of each item. If they keep five or more the discount increases to 20%. This is a major incentive for customers to shift their fashion buying habits to Amazon.
It's difficult to imagine putting the genie back in the bottle when it comes to buying to try on online and returning, but retailers could think of other ways to counteract it. And Amazon. For example what if customers received a 10% discount if they collect and try on in-store?
Amazon Echo – voice commerce
DigiTimes reports that Amazon will ship over 10 million Echo devices this year. Clearly the Alexa-voice assistant enabled devices are finding a place in many a home.
The Amazon Echo hands-free speaker lets customers use AI assistant Alexa and specially created Skills to shop, order taxis or food, turn on lights, check the weather, hear the news, play music, get answers to questions, check their diary and so much more. It's all controlled by voice alone.
The range has grown over time to include the smaller Amazon Echo Dot, the new Echo Look and the even newer Echo Show. The Echo Look has the addition of the camera allowing users to record videos and photos. Amazon is advertising it as a way for customers to get feedback on their outfit choice via the machine-learning powered Style Check feature. This offers an obvious sales channel for Amazon to recommend products to customers.
The Echo Show goes even further. It has a video screen, which can show videos, lists, calls and more. If the user approves another than they can video call the Echo Show, popping up whenever they want unless 'Do Not Disturb' is activated. It can also tap into other cameras around the home such as security or front door cameras.
Other companies from Apple to Google are following suit with their own smart speakers. These may present more opportunities for retailers as they do not have their own wide ranging retail platform like Amazon.
These are just some of the innovations that Amazon has pulled out of its sleeve recently. While the breadth and speed of some is impressive, they all come back to the idea of better customer experience and knowing the customer better.
There are many ways that other retailers can do the same thing without the big scale inventions and budgets. Small tweaks in-store and online can make a big difference to the customer experience and keep retailers in the game.
Have you seen these other innovative patents from Amazon? Want to go straight to the hottest retail technologies, latest disruptive thinking and simplest new ways to lower costs and boost sales? Transform your team's thinking using Insider Trends' little black book. Find out how here.
Related Articles
Below are other articles from our blog that cover similar topics: