London
The Best of London Retail Openings July 2017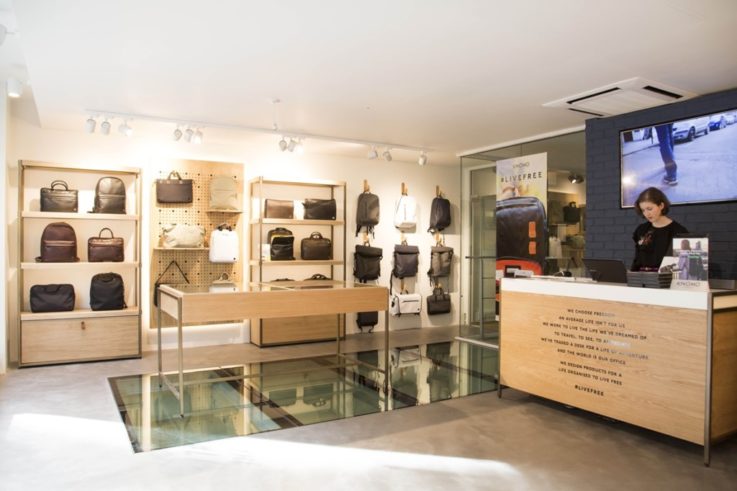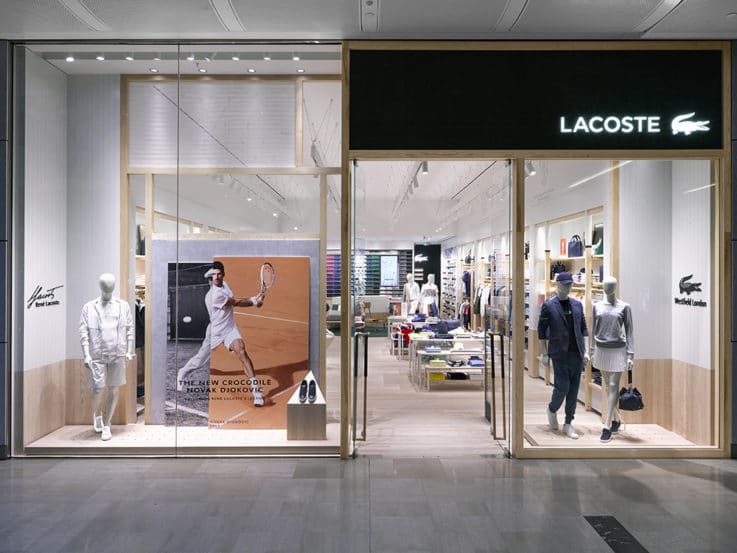 Lacoste
Global fashion brand Lacoste has opened the doors to a new Westfield White City branch celebrating the brand's French heritage. Alongside the 1500-square-foot store, an exhibition marking the opening can also be found on one of Westfield's main walkways.
Designed to elevate and reflect a stronger brand identity for Lacoste, the store aims to give a unique customer experience via technology and historical references. Features of the new store include 'The Polo Wall' featuring the brand's signature items as well as a visual display utilising natural materials in homage to René Lacoste's locker room at Chantaco. Digital content is on show throughout the store providing in-depth information on the collections and the brand's history.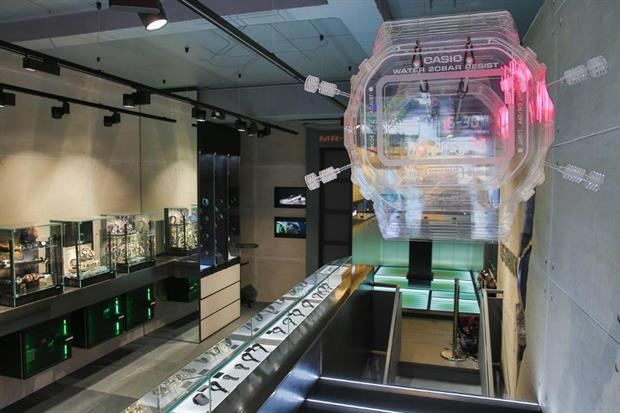 G-SHOCK
Watch accessory brand G-SHOCK has returned to the renowned location of Carnaby Street with a brand new two-storey shop celebrating its London heritage. The space features a basement acting as a communal space – a "go to hub" for all things G-SHOCK and for creative events.
Merchandise on the ground floor is displayed in futuristic looking glass cubes. The store also stocks other brands from CASIO including BABY-G, Edifice, ProTrek and Oceanus, as well as collaborations and designs from around the world.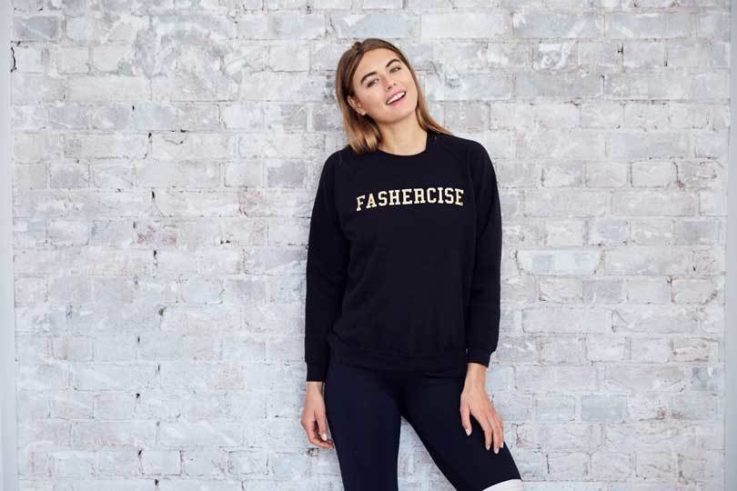 Fashercise
US luxury sportswear e-commerce retailer Fashercise has opened its first store in Islington after a hefty rise in sales and significant growth from the right collaborations.
Situated within Studio One, a boutique fitness studio, the store sells a range of Fashercise's most popular activewear lines alongside a range of its own-brand apparel. The marriage of the two companies actively promotes a healthy lifestyle and encourages customers to get fit while shopping and vice versa. Both brands share a mutual desire to break down the barriers to a healthy lifestyle.
The new store allows Fashercise to get to know its London customer base much better and encourage women to live independent, healthy lives whilst still having time to relax and enjoy themselves, whether that be via a drink in the shop or other planned events.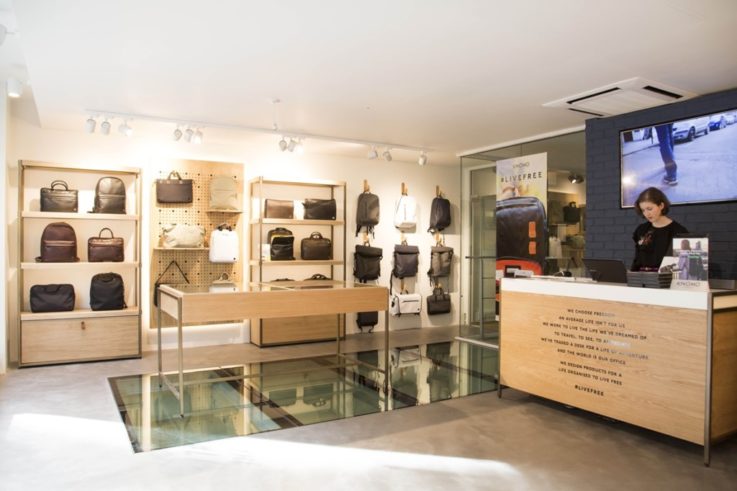 Knomo
Having previously only had a pop-up space, accessories brand Knomo has opened a permanent store at the site of its office on Great Portland Street.
After successful online growth in the past few years, the luxury accessories maker felt the need to grow its real-life offering, giving customers the chance to interact with bags in the flesh. The 410-square-foot store features a co-working space and glass floor, which allows customers to view its management team and designers working in the office below.
Plans are also in place to expand the in-store offering with bespoke product personalisation, customer events and feedback opportunities. Watch this space.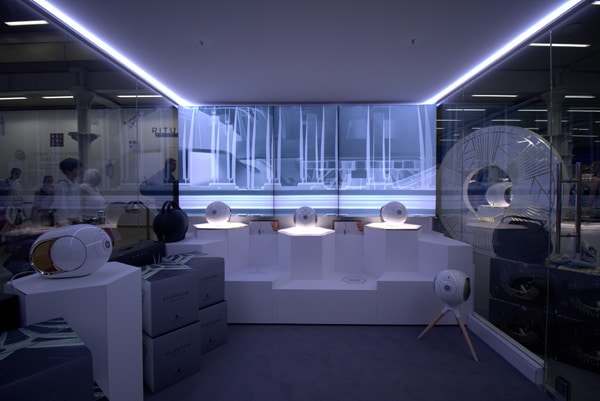 Devialet
As part of a UK expansion plan, innovative sound company Devialet has launched an 'immersive room' shop in the midst of London's Kings Cross St Pancras station.
The 160-square-foot immersive space offers a futuristic and innovative aesthetic while also staying true to the surrounding historical St Pancras station. The retail space offers the full Phantom range and promises to take the listening experience to a radically new emotional level. Who knew catching a train could be so special?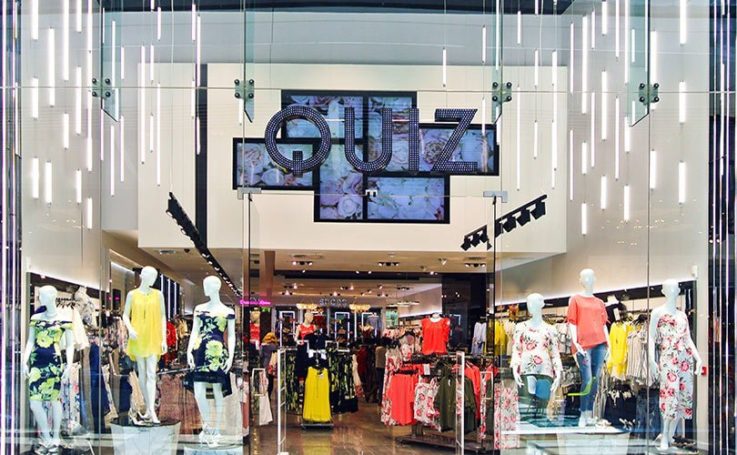 Quiz
After being in refurbishment for a considerable time, womenswear fashion brand Quiz has opened the doors to its new flagship store in Westfield Stratford City.
The 2500-square-foot store's redesign focuses on technology and digital elements with iPads, a digital kiosk and a social wall all taking centre-stage. The brand heavily relies on social media hence the integration of more digital within its store.
Via the iPads, shoppers can browse and order the full collection online and staff are equipped with iPads so they can advise customers on the wider range, order in a different size or arrange for home delivery or in-store pickup. Designed to make women feel glamorous, the in-store experience aims to make each visitor feel special and for them to leave with a lasting impression
Berry Bros & Rudd
Working closely with architect and design specialists Mowat & Company, Berry Bros. & Rudd has opened the doors to a new shop selling wines and spirits.
Located opposite the private members' wine club, 67 Pall Mall, the shop utilises the surrounding fine dining business' to engage them with a space to purchase top notch alcohol in a modern retail environment.
The new shop showcases 1,000 wines and spirits, a 300-strong Fine Wine Reserve and a rotating selection of 24 products available on Enomatic machines for sampling at the push of a button. The shop will act as a dedicated venue for wine-related services, events and advice.
Stay posted for the latest retail openings in New York, coming to Insider Trends soon. In the meantime why not experience the best retail spaces for yourself by joining one of our London retail trend tours? We'll show you the latest in retail trends and help you out with any questions.