Interviews
Going underground – how Turnstyle made subway retailing a success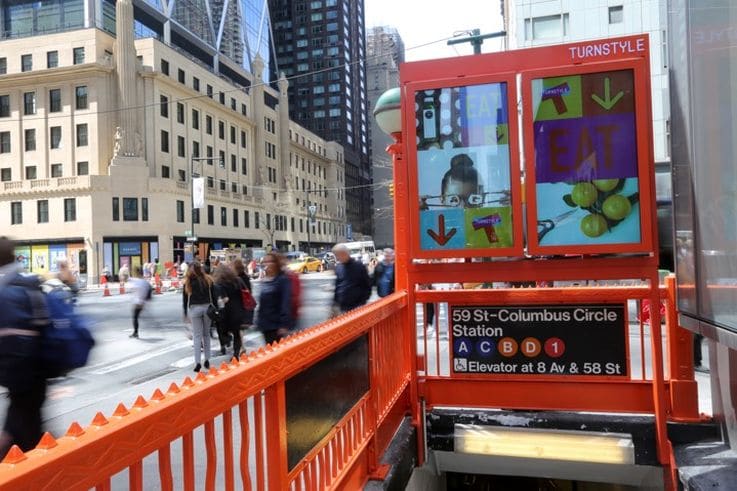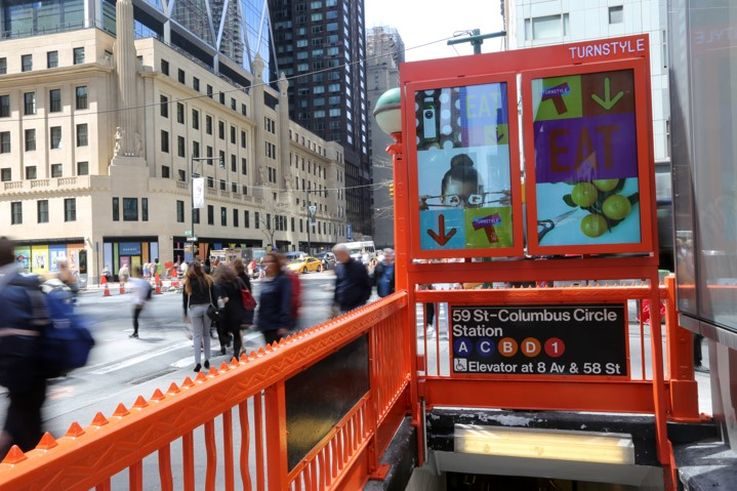 A subway-located underground shopping mall doesn't necessarily sound like a winning combination, but that's exactly what Turnstyle Underground Market is. Spanning a full New York City block, Turnstyle is a unique mix of food and shopping designed to appeal to the millions of travellers passing through. Yet from the street you might never know it was there.
We got the insider track from principal and director Susan Fine to find out just how Turnstyle was conceived, the way it works and the secrets of its success.
Susan Fine, Principal and Director of Turnstyle Underground Market
What is Turnstyle?
Turnstyle is 32 stores and 10 kiosks set underground. It's perhaps an illogical place for retail because we don't have any signs at street level. But we thrive. Around 30% of our stores are national brands. The rest are local.
Many of our stores belong to first or second time entrepreneurs. That's extremely inspiring to me. The job creation aspect may not always be a focus in retail, but I think there's an opportunity given the number of empty stores. We're at an inflection point where there's wonderful things happening at a local level with retail, but if we don't solve the problem of the high street it will become residential because that will become the most profitable use.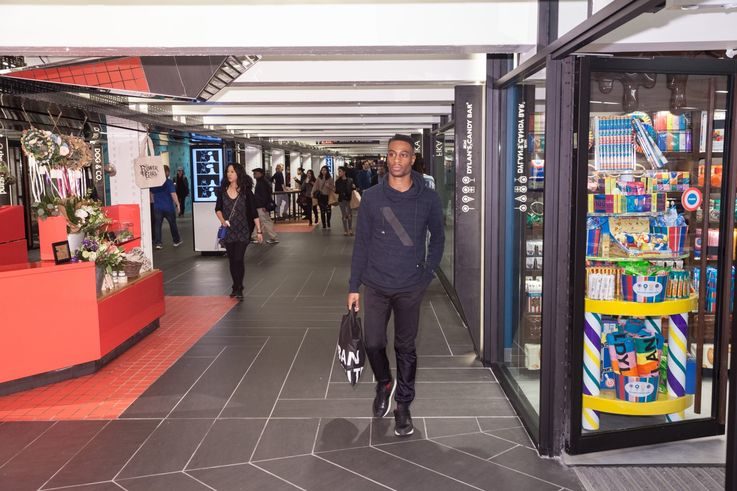 How did the idea for Turnstyle come about?
About 25 years ago I conceived and implemented the renovation of Grand Central Terminal. It was amazing to take an iconic landmark and create a new centre of New York City. By the time the renovation was complete, we generated the highest per square foot sales in the city.
Of the many iconic retail projects I've had the honour to work on that was the most fun. So I thought 'ok I have my own company now, I have the ability to invest my own time and capital, I'll try to do this myself.' We were lucky enough to convince Goldman Sachs Urban Investment Group to back us and we were off to the races.
I have my theories as to why it worked. I believe in transit retail. We're at the centre of New York City – 3.2 million people enter Central Park at that location. It's the second busiest subway station in the city. The MTA is excited enough that they're going to be doing more of this.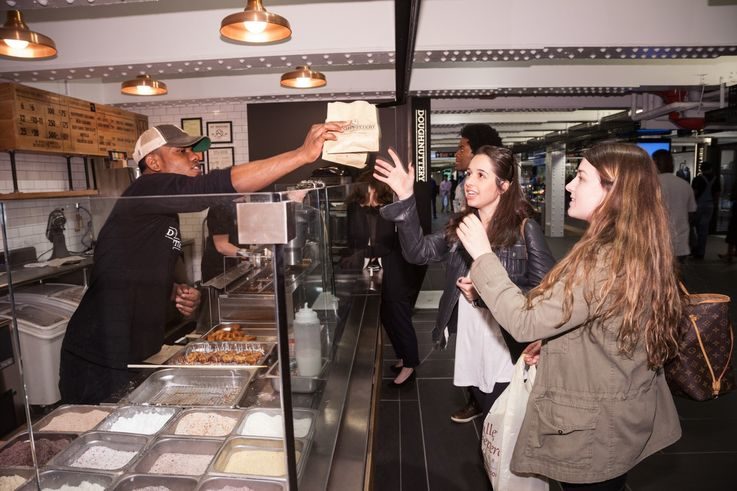 Why do you think people come to the space?
A lot of it is just magic to me. It's not for any one kind of person; high and low meet at Turnstyle. People enjoy it for that. We have a terrific mix of retailers, which is something we work really hard on. The design is strong enough that it can hold a lot of different uses.
There's also no tradition. Turnstyle does a couple of things that nobody else does. It's not just a food hall. We are 40% retail, so we provide opportunities to hang out. After you buy something to eat, you can then go buy a bottle of wine or some flowers or get your hair done. That mix works and people can see it. I'm thrilled that people are enjoying it because it was a labour of love.
I think that whether they're at airports or the base of office buildings, you'll see more and more of this concept. They're hard to do though. They're mosaics and you have to piece together your mosaic right.
If a store is not designed to be inviting, then you don't sell anything no matter how good the goods are. I've seen time and time again the importance of merchandising. Stores that should make it sometimes don't because they just haven't managed to combine decreasing operating costs with great design.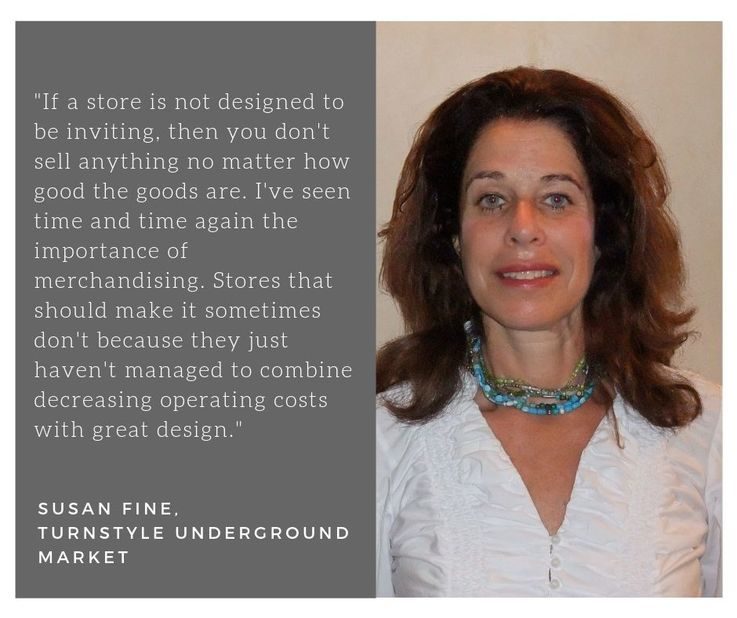 What is the lease mix like?
They range from a year to a decade. We try to stagger them. You want some short terms to create energy and you want some long ones because it's certain cash flow.
We're going to expand our kiosk programme because that's really fun. They allow us to be a little madcap and people like that. The kiosks are 50 to 100 feet in size, so they're often very small retailers. They are the buds and some of them grow into stores and some of them don't.
I think retailers feel the need to have a physical presence. The best example at Turnstyle is DOG & Co. The business started online, and they rented the store initially almost as a redemption centre because they had so many online orders. The store is extremely successful, and they figured out that they make money from the store, but the store is also a base for them. Now they're trying to develop their own proprietary product.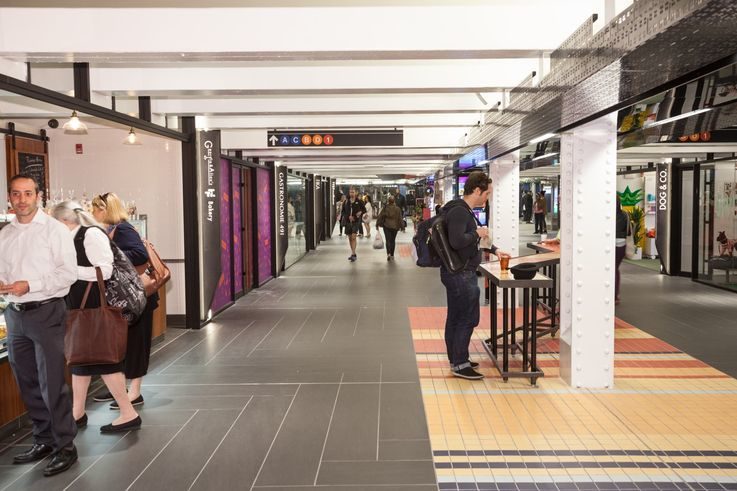 How do you find the brands for the space?
We started with a very deliberative process with a merchandising plan and walking the streets, figuring out best in class and the categories we wanted and selling the dream. I built a sample store with my own money, so people could touch and see what they were getting.
I needed to pre-lease 70% of it before I could finance it, which was a two-year process. Since then the stores kind of find us. We have criteria, so we go look at the stores and we look at their financials. I try to make sure they have a little bit of experience with retail – at this point I'd rather be someone's second store than their first.
You don't want to cannibalise what you have, so there's only so many jewellery sellers or many categories of food we can have. There are whole categories that I don't even look at; for example, it's unlikely that people are going to try on clothing in the subway.
One of the keys to Turnstyle's success is our stores are very plug and go. We try very hard to reduce the capital costs of opening a store, which means you can try a business. But our rents are competitive. Our tenants pay them because they're making money. You can be a successful store but not be able to afford the rent.
Since we opened, we've had 50% turnover of brands. That's certainly not abnormal in the food business. Most of our non-food retailers are still with us.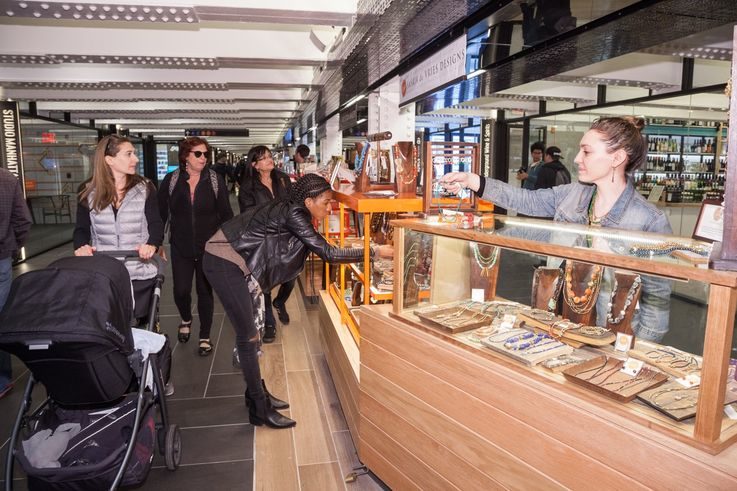 What have been the most interesting things you've learnt since Turnstyle opened?
It's a family of merchants and I think that contributes to its spirit. We have so many different kinds of people, from the billionaires on Central Park West to the kids getting out of school, so learning how to appeal to all of them has been a challenge.
Some things we got right. We are spotless. It is extremely well maintained. The other thing is spontaneity. We always have people from the design schools painting on storefronts, making murals, making digital weird stuff for the TV screens we have. That energy is palpable and fun.
If you were going to go through the process of opening Turnstyle again is there anything you'd do differently?
I would have made the mechanical electrical air conditioning far more robust. I would insist on above level signage and I would have created more public seating. Landlords don't like seating. It's not revenue generating – it makes people sit and not spend money. But part of what we're doing means you should have a place to be able to do that. There is a mingling of let's hang out with let's shop which is powerful.
Images courtesy of Turnstyle
What does the future of the shopping centre look like? Perhaps it's not as bleak as some might like to think. Plus, get in touch to find out how we can help you identify and discover the breakout trends in offline and online retail that will put you years ahead of your competition.