Interviews
How is Practicology helping retail succeed in today's ecom world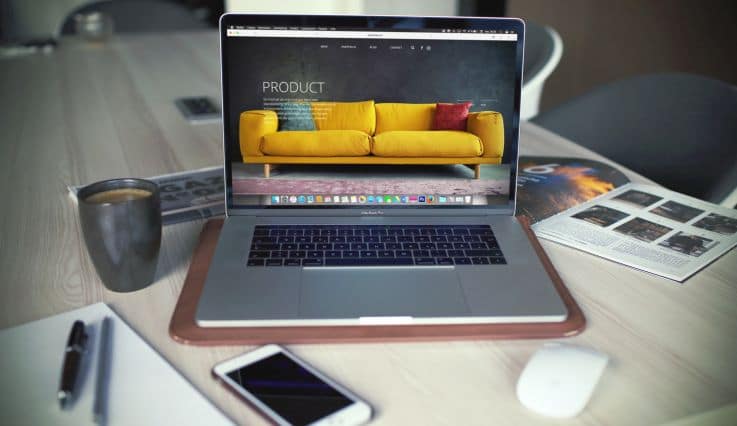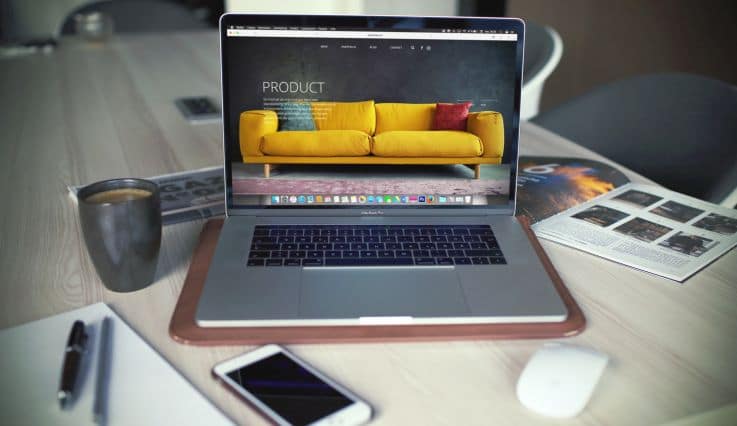 An ecommerce company born from retail, Practicology is in the unique position of being a consultancy that doesn't just talk the talk, but also walks the walk. It helps brands and retailers with their online selling strategies, but in some cases, it acts as an ecommerce partner directly.
This means that Practicology's strategic recommendations are always grounded in the practicalities of actually running an ecommerce business. It means the company never loses sight of what it means to sell. It also makes it a font of knowledge on the subject.
With this in mind, we spoke to Kerry Lee, Director of Consulting, to find out what the latest trends are in ecommerce, what to consider when it comes to direct-to-consumer and how to succeed with marketplaces.
Kerry Lee, Director of Consulting, Practicology
Can you give us an overview of what Practicology does?
Practicology provides end-to-end ecommerce solutions. Last year we were acquired by Pattern, a US-based leading third-party marketplaces seller, and we have since added that service into our European business.
We have three main areas of business. The first is strategic consulting services. We answer the current, big, strategic questions that brands, and retailers are asking. Current hot topics are: how to accelerate sales digitally, whether to have a direct to consumer site or not, how to drive a level of consistency and best practice in all ecommerce and digital operations, whether a brand should be on Amazon and if so, how. We also regularly work with brands to scope how to internationalise, analysing which markets to prioritise and how best to enter them.
The second part of the business helps our clients implement some of those strategic solutions. In the case of direct-to-consumer (D2C) trading, as an example, we run brands' websites for them, manage their marketing agency, oversee the reporting and the day-to-day trading.
The last service offer is marketplace trading and management, adopted from our parent company Pattern. It's a unique model where we buy stock from brands and then sell it on marketplaces like Amazon, eBay or Walmart on the brand's behalf, acting as the brand's authorised distribution partner. We deal with everything from warehousing and shipping, to marketing and customer services. So, with these three business areas, we are literally end-to-end from strategy all the way through to selling online.
What kind of clients are you working with?
We have a range of clients across a whole host of categories, from retail to brands to technology. We do a huge amount of work with large, well-known global brands like Coca-Cola, Google and Pernod Ricard. We also work with smaller evolving and growing brands such as coffee subscription service Pact Coffee and supplements manufacturer Pure Encapsulations.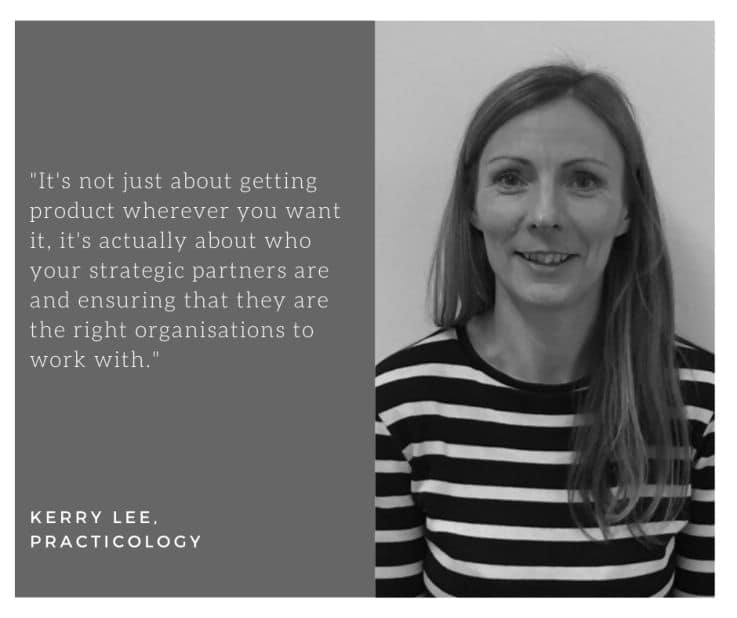 What are the big things that are changing at the moment? What are the trends and themes that keep coming up?
For brands, particularly CPGs, they are still undecided on whether to go direct to consumer or not. We're working with brands that we thought would never consider going D2C. There are also brands that have been there, tried it, shut it down and are now considering if they should try it again.
In addition to this there's a lot of discussion around what areas of the customer experience really drive commercial performance. Which levers actually have an impact on sales and share? Understanding this can be very challenging but it's important to ensure that this is visible so brands can focus their budgets in the right way.
There's also the question of what the role of marketplaces is. With the retail landscape as it is at the moment, the conversations we're having most often revolve around whether a brand should be on Amazon and what role marketplaces play in the overall retail strategy. Those topics are becoming more and more common.
And similar to D2C, brands we thought would never look at marketplaces are now starting to have to consider them because key marketplace players are really where the growth is, so you can't ignore them.
Does your advice on marketplace strategy vary a lot from retailer to retailer?
The advice will generally vary depending on your product, category and the consumer. There are certain products that just won't work on Amazon and there are others that are perfectly suited to marketplaces. If you're looking to increase brand awareness quickly and scale at pace, then marketplaces are a very good place to start.
We've been talking to a lot of small businesses recently that are exporting product, and marketplaces are a really easy way to reach new markets. It ultimately depends on what your overall objectives are as to how, and if, you use the likes of Amazon, Alibaba or other marketplaces.
It may be the case that certain products sit very well on marketplaces and they fit well with the profile of the Amazon customer. Certain categories will absolutely fly on Amazon, so you're potentially missing a huge opportunity if you aren't currently selling on there.
The one thing we always advise is to make sure that selling on marketplaces delivers incremental sales and you aren't just switching sales from one channel to another. Particularly if you are focused on driving D2C sales, you really don't want consumers to migrate to another channel with lower margins.
The aim should be how to optimise sales and margin across all channels, and this always comes back to: what is your overall channel strategy? Additionally, what is your approach to retail? Identifying the role each of the channels and retailers play for your customer base and working back from there is key.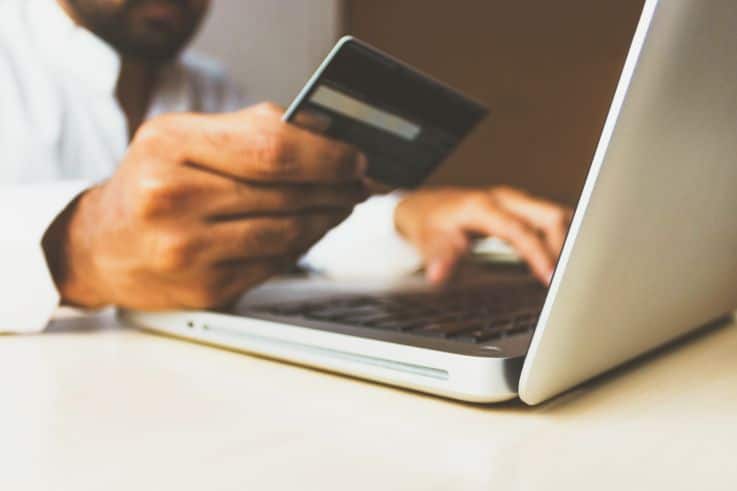 What's just starting to hit in terms of trends for the future? Where do you see things going for ecommerce?
The focus on overall distribution strategy is going to continue. We're starting to hear people talk about it because there's a risk around damaging brand equity if you're sold by the wrong people in the wrong way.
This question of who should be selling products, where, and how to sell them,
is something that we've seen come up a lot in the US. We're now starting to see that become more of an issue here in Europe. It's not just about getting product wherever you want it, it's actually about who your strategic partners are and ensuring that they are the right organisations to work with.
Data also continues to be a huge focus for brands. We frequently help clients look at how they can drive efficiencies through using data in a smart way. I think that's going to continue to happen.
We'll probably continue to see a change in the way that organisations are structured too. Amazon and Alibaba are going to be the first global customers in a true retail sense. That means that brands are having to change the way they structure themselves internally to deal with that. Because of this, we're having lots of conversations with brands around the optimal way to structure teams. With a growing need to address this, I think there'll be a lot more internal realignment that will aim to improve organisation focus, capabilities and efficiency.
How much of what you do goes into the world of omnichannel and connecting physical stores as well?
It really depends on the clients' needs. As an example, we've just completed an in-depth research project with Google to assess the omnichannel experience of 225 European retailers. We did it in 2017 as well, so we've been able to actually look at how the retail landscape has evolved during that time and what the overall change in the provision of the customer experience is.
We do a lot of work in that space; to understand how brands can join up the digital experience with the physical experience. We've worked with a number of retailers where this subject has been a key part of a project – so looking at how to replicate what's happening in-store, online and vice versa. The question retailers should be asking themselves is: what technology do they need to use, and how does their customer service need to evolve?
What is your take on ecommerce brands opening physical stores?
I think this will continue to evolve. A lot of the online pure play brands are relatively faceless, so it's about delivering a more human experience. Ultimately, shopping isn't just about purchasing things you need.
If you look at how shopping is treated in the Middle East, it's actually a social occasion and a lot of people go shopping to meet friends and be seen out. I think that's why the physical store is still needed, because it satisfies the need for community. There is also still a human need to touch and feel things, particularly for certain categories and products.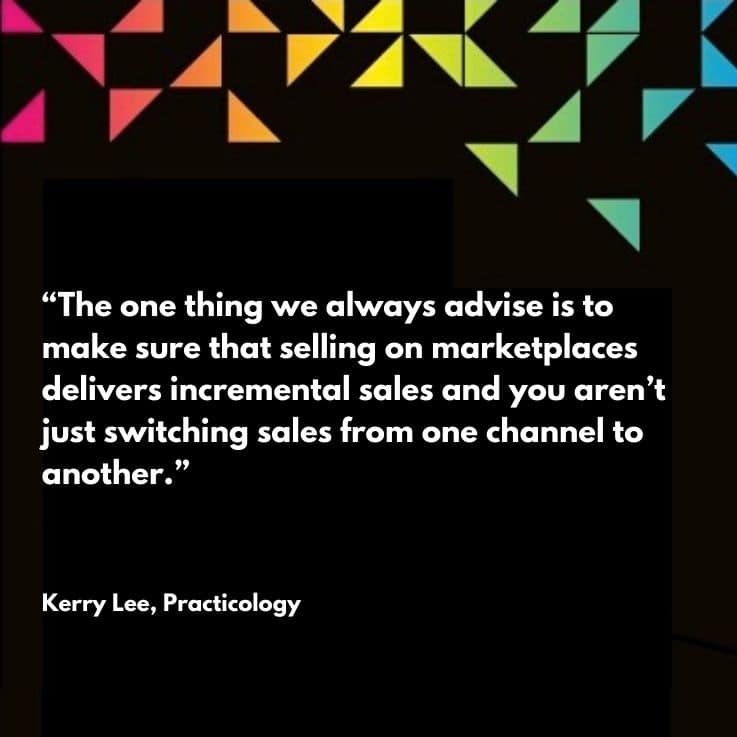 How do you approach the challenge of making ecommerce more human?
I think technology is helping in that regard. The level of customer service that can be provided and the capability of chatbots and similar technology is increasing significantly. It feels like there's a person at the end of it.
I think ultimately the challenge is an amalgamation of different things. Content enrichment is another aspect that actually enables you to get a better view or understanding of what the product is actually like. All of the aspects around the increased use of video and technology, like virtual reality, are helping to bring that to life.
What are the next big things for Practicology?
We want to continue working with our clients and helping them find practical, commercial solutions to big strategic challenges. We're lucky that we work with some great brands and we therefore want to continue to develop our relationships with them and expand our consulting client base.
On the other side of the business, we're looking to continue to scale the Amazon side of the business and ensure we have a fully scaled operation wherever Amazon is.
Currently, we work with JD and Tmall in China and in the US we work with Walmart, Jet, eBay and various others. Similarly, we're looking to expand further across Europe and develop our presence in other marketplaces.
We also want to continue to support consumer brands in answering some of those bigger questions, particularly around Amazon strategy. A lot of the big CPGs are on Amazon Vendor at the moment. Although it's a convenient model, it also brings challenges with it, which is where we can add value by working as a brand's authorised Amazon seller.
You can find out more about Practicology's services at www.practicology.com
The world of retail is changing too fast for you to wait around. Be ready for what comes next by booking a future of retail presentation.