Interviews
Is headless commerce the future of e-commerce?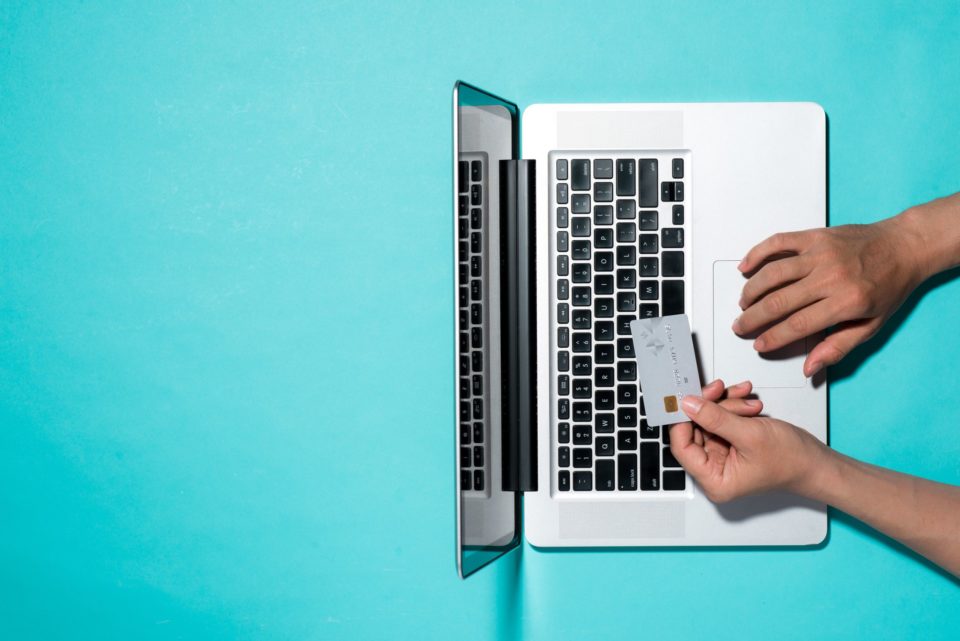 Retailers are racing to optimise their direct-to-consumer capabilities.
No one wants to be held back by outdated, prescriptive legacy platforms that are fast approaching their end of life.
Through offering highly customisable experiences and commoditised software, commercetools is using headless commerce to change the world of enterprise.
We spoke to Chief Product Officer Kelly Goetsch about how commercetools' headless digital commerce platform is making omnichannel retail possible.
Kelly Goetsch, Chief Product Officer, commercetools
What does commercetools do?
Commercetools is making omnichannel commerce possible.
The old school way of commerce platforms was they'd give you a whole platform. If you had to extend it, customise it or you wanted to build some custom functionality, there was only one prescriptive way to do it.
It's like baking bread: you mess up something and the whole recipe doesn't work out.
With commercetools we're the exact opposite. What we offer is a library of 300 APIs and in each of those APIs, we offer data – on a product, an order, a price – and we also offer functionality, which could be add to cart, execute a promotion or a login.
We do three things. The first is product discovery, which is finding good products, and everything related to products, categories, SKUs inventory, pricing, etc.
Next is customers, accounts, wishlists, gift lists, logins and profile management.
The third is orders, carts, checkout, anything related to capturing the order. Then we'll submit that order somewhere else for fulfillment, like an order management system.
The boring, hard to build, commoditised things like shopping, cart, pricing, promotions are all really necessary, but there's not a ton of business value in building them from scratch.
Where it makes sense to build is in the front ends, so the apps and the websites.
It also pays to customise things that are unique to the business, like how you manage your promotions or how you manage your loyalty. That's where you should be investing your time. That's what we uniquely offer.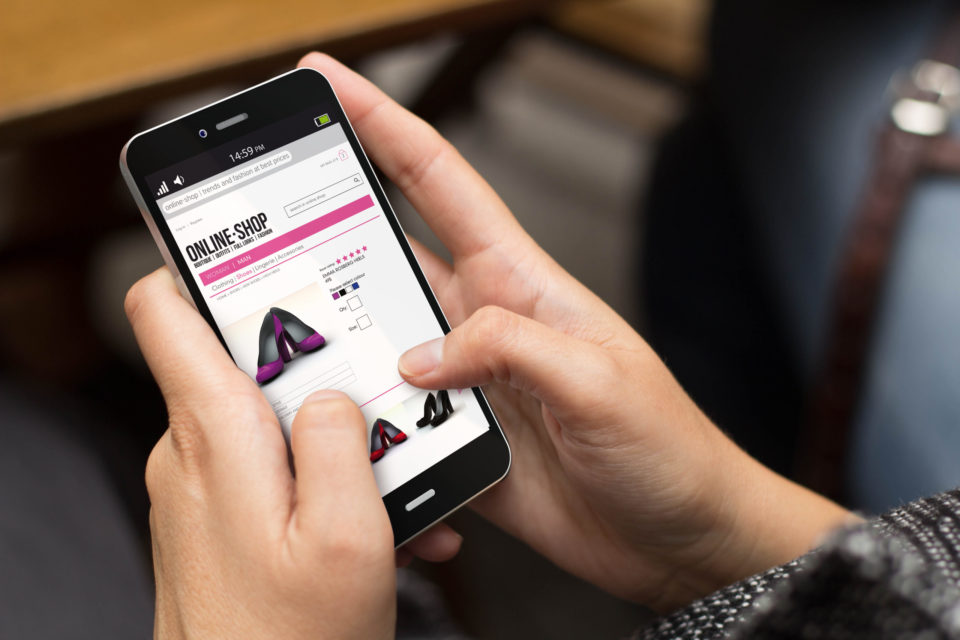 Does commercetools integrate with other systems?
There are a lot of things that you'll want to buy or build on top of us.
One of those is experience management. You'll need some type of content management system. You'll probably need some type of personalisation engine.
That's the beautiful thing about us; we're part of a large ecosystem.
How many retailers are using headless systems at present?
With household retailers that most people would know about, I'd say it's probably 50/50 at this point, but every single brand is either looking at it or going to be doing it.
It's not a question of if, it's a question of when.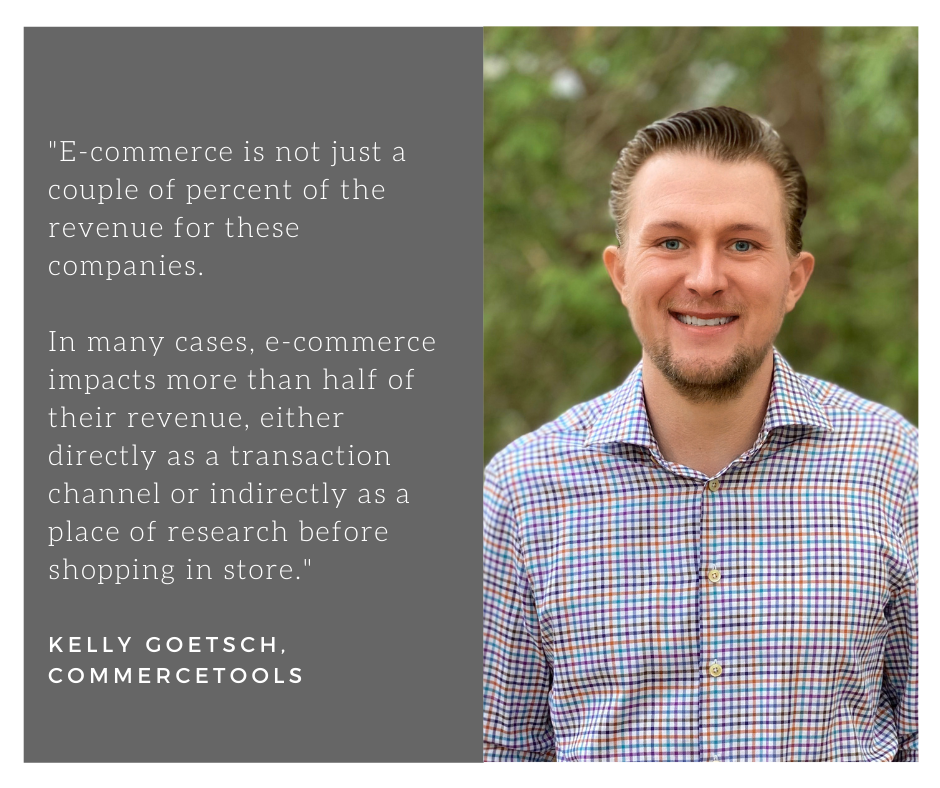 What is holding omnichannel retail back?
Most retailers are extremely dysfunctional internally.
Companies are good at what they do. They're good at inventory planning, purchasing etc. However, real e-commerce is a completely different skill set and they're just not good at it.
You end up with a situation where most people who are in charge, who are CEOs of these big well-known retailers and brands, came up through the traditional retailing side of the organisation.
They have no idea what e-commerce looks like or what a progressive web app or GraphQL is. When they hire someone, they don't know the tech well enough to then manage that excellence.
If you look at these digitally native vertical brands, they do so well with e-commerce and experiences because the founders are developers themselves. The founders are really good at this stuff, therefore they're able to go out and hire people in their mould who are also really good at the stuff.
People are incentivised to do the same thing they did last year, but a little bit better. If they take a risk and do something interesting and different, chances are they're going to get fired for it. That's why they're so far behind.
Another challenge is accounting.
A lot of times these assets have a depreciation schedule over 5, 6, 7, 8 years. If you're on the fifth year of that, and you've got an eight-year schedule, the accountants say we have to live with it for another three years.
They end up optimising for bottom line cash savings instead of top line revenue growth, because they have quarterly numbers to hit. That's another organisational reason.
Generally, people are risk averse. Nobody wants to be the one who takes a big risk, blows it up and gets fired for it.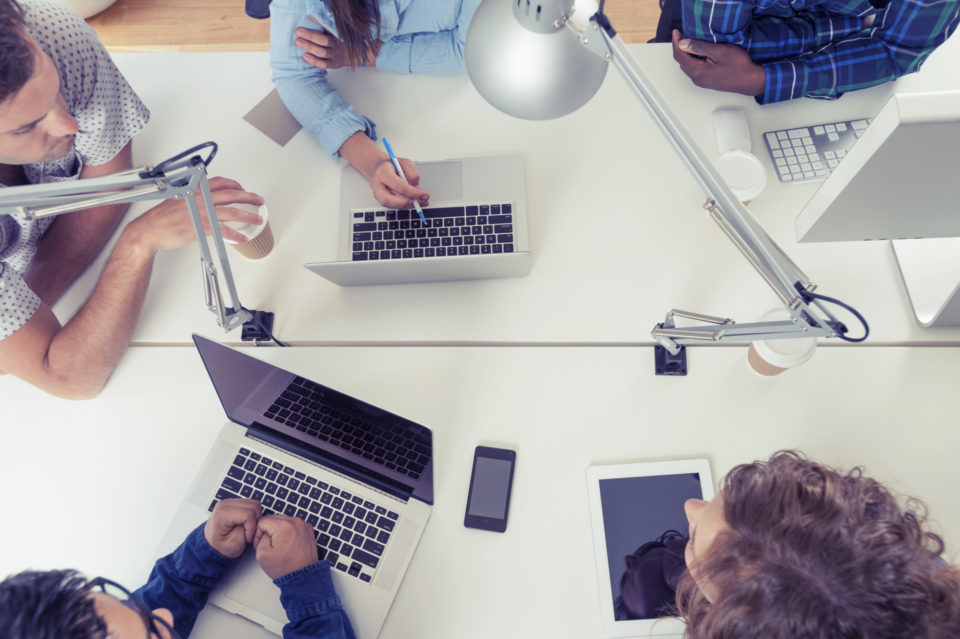 What are the most exciting applications of commercetools so far?
One is with Audi, BMW and now Porsche as well.
We've got a pretty good thing going in the automotive space. We're being used as the function on demand provider.
What that means is these companies are building their cars with features and the customer has the option to buy those features at the time of purchase like they traditionally have, or they can enable those features later on, on a subscription-based model.
Let's pretend I live in Florida and I buy a new Audi Q7. It doesn't make sense for me to have the heated seat package in my car. Let's say I sell that car to someone in Wisconsin, who needs heated seats in their car.
Historically, there's nothing the manufacturer could do. The manufacturer says "the seats aren't in the car. This is not something we can offer."
Now, what they can say is through the car, "Hey, new owner, there's heated seats available, if you pay us $2,000, you can have that feature permanently for four or five dollars a month."
You can enable that feature. They even allow you to add extra horsepower in real time, because they're battery based, and they hold back some battery in reserve.
From the manufacturer's standpoint, it saves them a lot of money in manufacturing costs because they're able to manufacture them all in the same way.
You can get very creative with how you upsell features to customers. It allows them to buy the base model and then as they have time and money, they can add more and more of the features over time.
NBC Universal uses us for social shopping and for product placement. There'll be QR codes that pop up throughout the show you're watching, and you can scan the code and buy the items that they're featuring in the show.
Mars is using us to go direct to consumer worldwide. Lululemon is using us for all of their digital commerce. They've got us everywhere from yoga studios to gyms all over the place.
We're used for a lot of B2B and equipment and supplies. We do all of VistaPrint's e-commerce worldwide, which is their whole business basically. Almost all their products are constructed on the fly from scratch.
When you're buying something in commercetools, you're buying a completely custom product every single time. That's something we uniquely allow is the ability to check out in a shopping cart with a product that we don't have.
The advantage to using commercetools, is that it's easier to link all these options in one buying path. We do complex e-commerce really, really well.
What business results have you helped retailers achieve?
Being able to stay up is a really big, underserved value.
What I mean by that is most of our customers have a history of downtime and outages. Even if they don't, they've still had to scale up their systems long in advance of special events, Black Friday and sales.
E-commerce is not just a couple of percent of the revenue for these companies.
In many cases, e-commerce impacts more than half of their revenue, either directly as a transaction channel or indirectly as a place of research before shopping in store.
E-commerce isn't just something peripheral off to the side anymore, it's running the actual business. If e-commerce goes down for a lot of these brands, everything goes down. This is a big deal.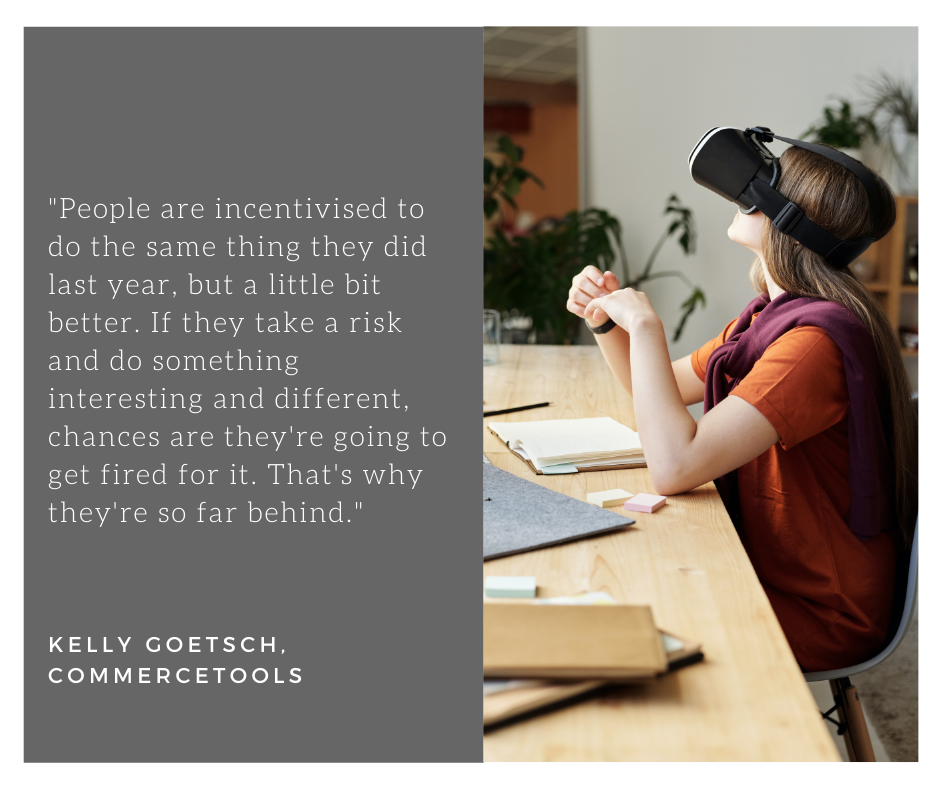 What insights do you have on the future of retail?
I think commerce is really everywhere and especially more in the future.
I'll give you an example.
Apple is coming out with augmented reality glasses. Imagine being able to look around, see somebody's jacket and have a digital price tag fall off of that jacket in augmented reality, where you could click on that price tag and see where they got that jacket from and what the details are and buy that jacket right there on the spot.
That world isn't too far away.
Think about going to a home improvement store right now. You can't see ratings and reviews for anything.
Imagine being able to have your glasses on and look at a barcode and it pops up all the extended product information. In the store, you could see how it actually looks in people's houses. You could look at ratings and reviews.
There's a lot of possibilities there and all of that requires a platform just like ours, which is API based, easy to consume, and headless.
What values are essential for the next generation of digital commerce?
I think there's a lot of value in being open and transparent. That's part of what we do as a company.
If we gated everything and we hid our documentation, I think that would be a disadvantage. The new economy, the new world, is much more open and the proof is playing with it. I think in the present and the future, that old school model of hiding everything is disingenuous and time-consuming.
I know some great salespeople, but nobody wants to deal with them. If you're a developer working for a bigger company, you want to just go play with it yourself.
You shouldn't have to have somebody guide you through it. It should be so intuitive and so clear that you should be able to figure it out yourself.
You can go to commercetools.com and we have a full production 60-day trial – you grab some APIs and you can start playing immediately. I think there's no better proof than signing up for an account and seeing what we're capable of. That's really the model of software in the future.