Brand Focus
London calling: We Built This City on revolutionising souvenir sales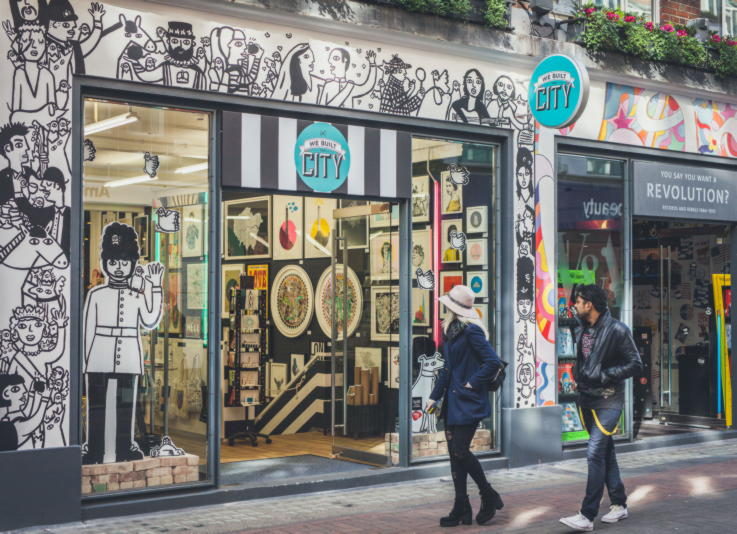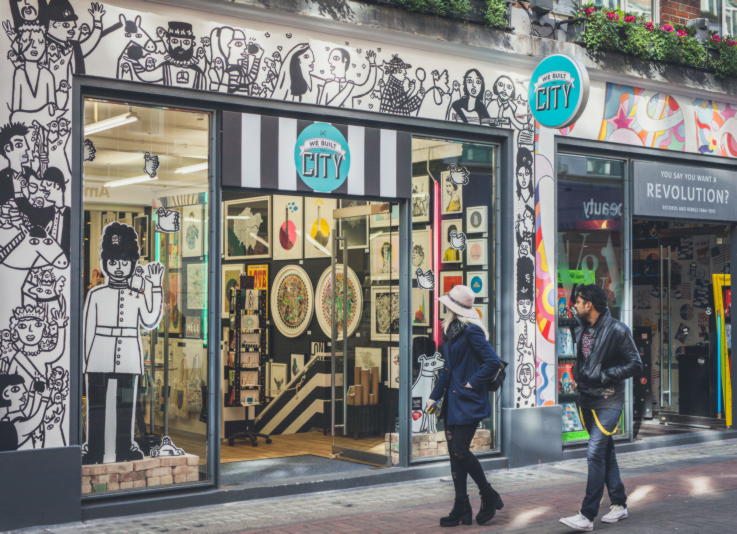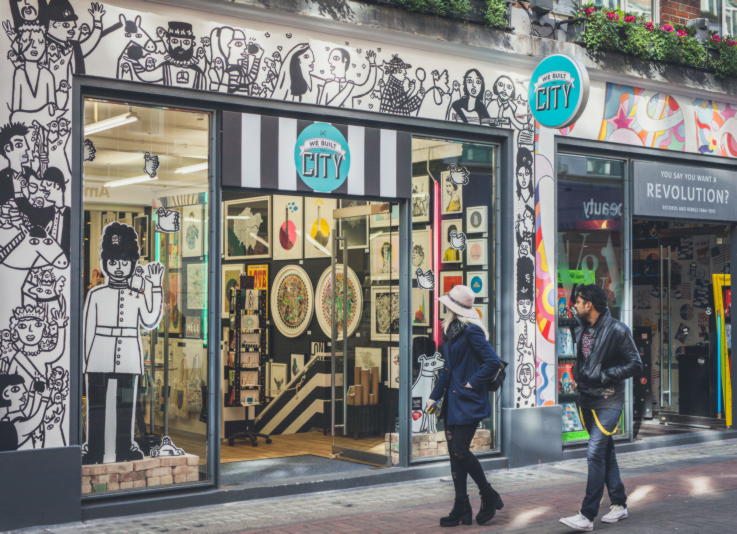 Some areas of retail are so engrained in our culture that it's easy to overlook them. The humble souvenir is one such example – we're all used to buying them as mementos of the trips we take, but often what's on offer is tacky and poorly made.

Not any more though. Alice Mayor founded We Built This City to offer something new to visitors to London and support the city's creative community at the same time. We find out how the store developed from pop-up to permanent space, how it retains that creative spirit, and how an upcoming online offering will see We Built This City catapulted to a new level.
Can you tell me about We Built This City in a couple of sentences?
We Built This City is on a mission to revolutionise London souvenirs.
Being home to one of the most acclaimed creative communities in the world – we thought it was high time that souvenirs reflected the true creativity of London.
Our solution is an award-winning shop based on Carnaby Street selling city-inspired goods and artwork – all curated from over 250 London-based artists, designers and makers. Celebrating everything from the city's skyline and landmark buildings through to our most iconic musicians and cultural figures (and of course tea and biscuits!) – every product in the store has a creative nod to the city.
It's a win-win for everyone; our creatives reach an otherwise untapped audience in a central London location – and at the same time visitors from across the globe (along with London locals) have the chance to take home a unique and lasting piece of one of the most creative cities in the world.


How did the idea for the business come about? Can you tell us the story of its development and the ideas that inspired the space?
I had worked with the creative community in London for years and was keen to start a business that offered a new approach to showcasing and selling independent art and design. One day on my way home I passed a souvenir store and realised London could be offering something so much better. I saw the opportunity to revolutionise souvenirs and offer the millions of tourists who visit an alternative from the clichéd and outdated telephone boxes and black cabs that are also all made in the Far East! Instead, I could see beautiful, unique and creative souvenirs all sourced from creatives living and working in the city.


You started life as a pop-up shop – what did you learn from that experience that has carried over into your current store?
We set up our pop-up shop in just 3 weeks from landlord pitch to doors opening… so the first thing we learnt is the power of instinct! We had no time to double-check decisions or seek expert advice so we made gut calls on everything from interiors to product curation. Two years on we are still working to some of those guiding principles and the brand is building all the time.
The second thing we learnt is the beauty of staying nimble and flexible. Unlike the bigger retailers, we don't have to buy in large quantities and can stay right on the pulse of new products and trends.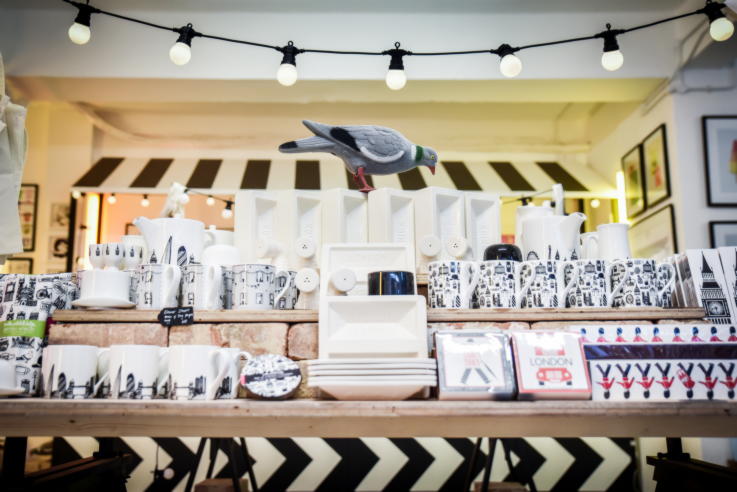 Who was behind the current interior store design?
We worked with Hannah Franklin, Style Editor at Livingetc on the initial store concept which incorporated both a fun and urban feel featuring real London bricks, neon lights, monochrome chevrons, grid art walls and our famous flocked pigeons.
We commission our storefront out every 3-4 months to our creative community inviting an artist to use it as their bespoke art canvas and paint live on the street. We only ever give them a very simple brief: "London". As well as the enormous exposure this opportunity offers, we also host accompanying events with the artist in-store including bespoke prints, workshops and talks. To date we've worked with both established and emerging names including Camille Walala, Rugman, Sylvia Moritz (aka The City Works) and Alice Bowsher. Our next storefront artist will be announced next month and we can't wait!


How do you choose the creatives, artists and designers that you work with?
We work with over 250 artists and designers at any one time and have worked with 600 to date. Everyone we choose to work with has a quality London-inspired product or artwork which fulfils a narrative of London that is both popular and celebrated by our customer base. We work constantly to ensure our range covers both the classic icons of London as well as the more niche and eccentric sides of the city too. We curate our collections quarterly so are constantly looking for new creatives and product ideas. We do a lot of scouting across the city as well as receive a large number of submissions in store and via our website.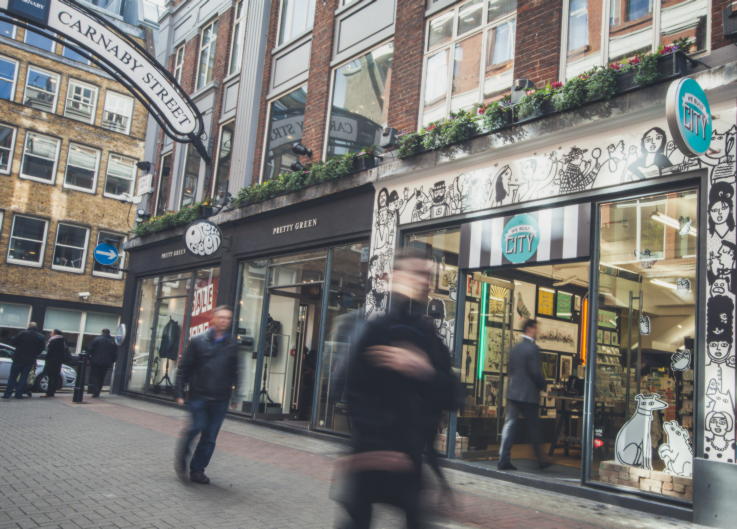 You also run a series of events and workshops – can you tell us more about those?
Committed to offering our customers 'more than a transaction', we showcase the best of London creativity by hosting regular live artist sessions in-store (such as live illustrated portraits and leather personalisation), as well as a programme of creative workshops. These events have opened up a new dialogue between independent artists and consumers – offering creatives a chance to meet and learn more about their audience, as well as driving a whole new shopping experience for consumers on the high street.


Your website suggests that an online store is coming soon – what's the driver behind this?
With a strong belief that souvenirs should be discovered offline, we started the business determined to bring the concept to life in a bricks and mortar store first before launching an online website. Two years on we've been inundated with requests from our international customer base to launch an online store and we're really excited to launch it this February.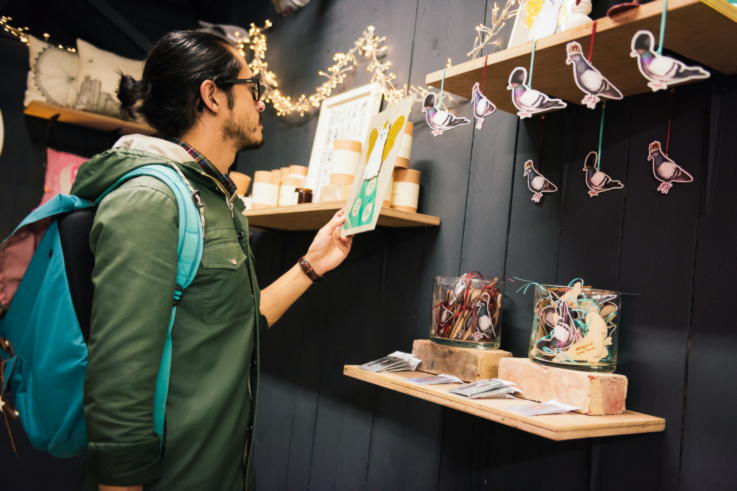 What are the biggest challenges you currently face?
Our biggest challenge will always be how we remain commercial and competitive as a retailer but at the same time stay true to our core mission of supporting the creative community. Our central London location provides us with unbeatable footfall to the store and eyeballs on the work of our artist and designers' work, but being in the West End comes at a price which ultimately puts a cap on the speed in which we can expand our offering.


What is next for We Built This City? Any further developments planned?
The launch of our online store is our biggest priority for Q1. We've got some big product development collaborations lined up for later in the year as well as exciting plans to take our souvenir offering to a major London transport hub. And a few other creative projects which we can't mention just yet – watch this space!

Images courtesy of We Built This City

For more innovative stores check out our list of the 50 best concept stores in the world. Or to experience the very best of London's retail for yourself, book one of our Insider Trends retail safaris. Find out how they can benefit your businesshere.