Interviews
Sweet success: Inside the flagship Ritter Sport chocolate shop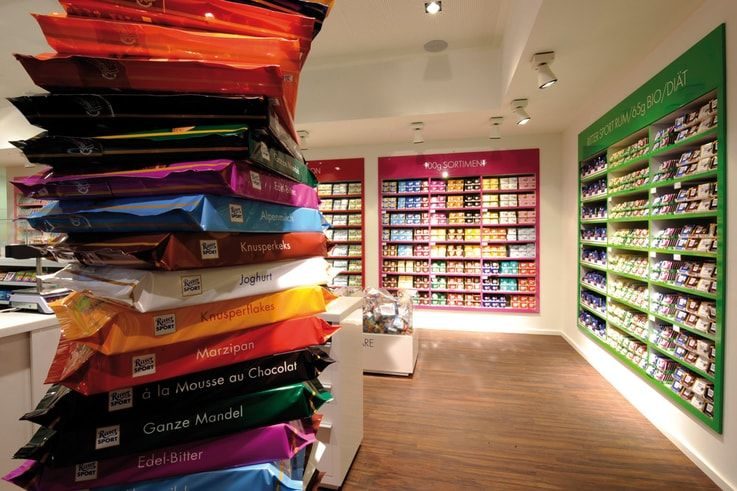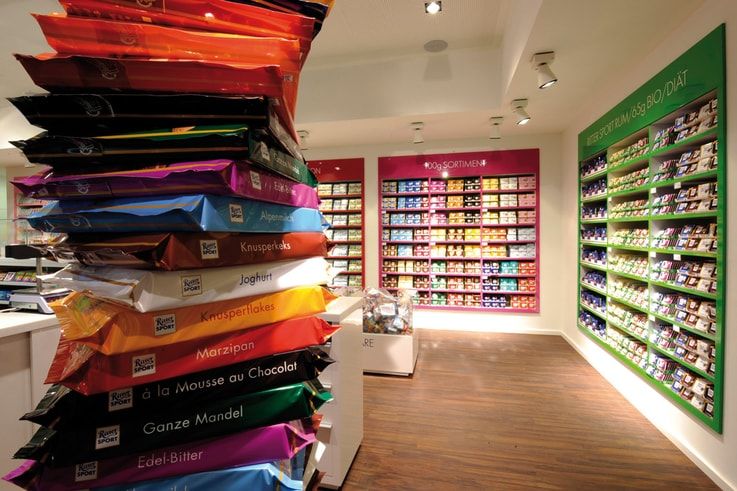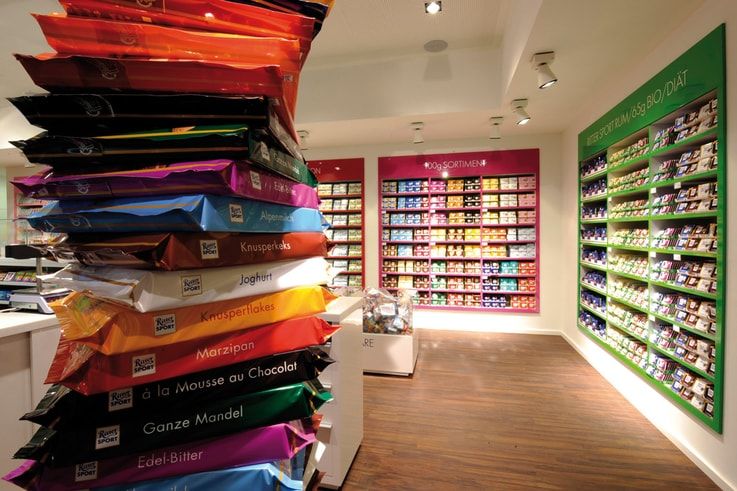 Who doesn't love chocolate? Ritter Sport's colourful Berlin flagship store evokes Willy Wonka with its bright displays and endless chocolate options. For more than 100 years the brand has been creating delicious chocolate treats and its retail offering has developed alongside it.
With 10,000 square feet to explore, the flagship store is all about customer experience with customisation, personalisation and interaction the main focus. The space offers a far deeper engagement than picking a bar of chocolate off the shelf in the supermarket.
We spoke to Ritter Sport about the value of experiential retail, physical stores driving brand recognition and taking customer deeper into a brand: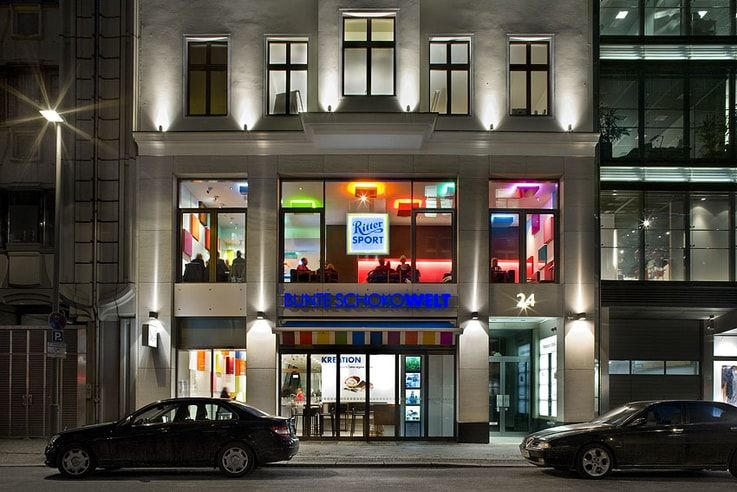 Can you describe the flagship Ritter Sport shop experience?
We want customers to experience chocolate, and the underlying Ritter Sport family company, in a new dimension. The flagship store has the full product range, limited editions, merchandising and The Chocolate Path, which shows the long journey from origin to the final square.
There is also the option for customers to have their own chocolate created by a chocolatier using their favourite ingredients or to make it themselves in one of our special workshops. Last, but not least, there is our chocolate café with different meals and drinks.
What makes Ritter Sport shop's approach distinctive?
It is colourful, young and dynamic. You can get in direct contact with chocolate, and if you want, create your own favourite for yourself or as a present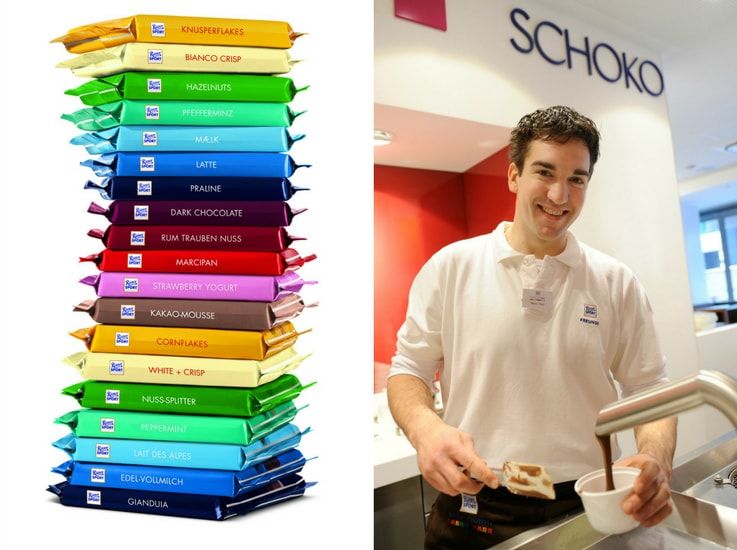 Why is experiential retail important?
It has been a trend for a long time and will stay so. But in order to be successful, you have to have a strong brand. Chocolate is an impulse product, so you have the possibility to show your customers more about the product and explain the background.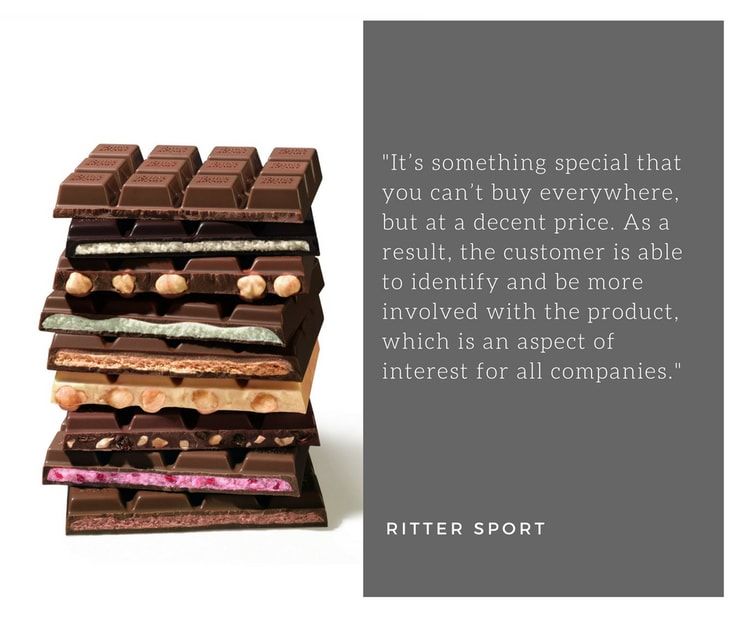 How does the store experience contribute to the overall Ritter retail strategy?
It supports brand recognition in Germany. It also supports to a certain extent our goal of growing internationally, since many of our customers are tourists in Berlin. Furthermore, it gives us the opportunity to present the brand to its full extent to existing customers, which at retail level is not possible.
How does the store help to launch new products?
In our Berlin flagship, as well as in our factory outlet in Waldenbuch, we offer production samples. This enables us to get first-hand feedback from customers.
How important is customisation as a trend?
It gives customers the chance to create an individual product with high quality ingredients to their personal preferences, which they can enjoy themselves or have gift-wrapped as a lovely idea for a present. It's something special that you can't buy everywhere, but at a decent price. As a result, the customer is able to identify and be more involved with the product, which is an aspect of interest for all companies.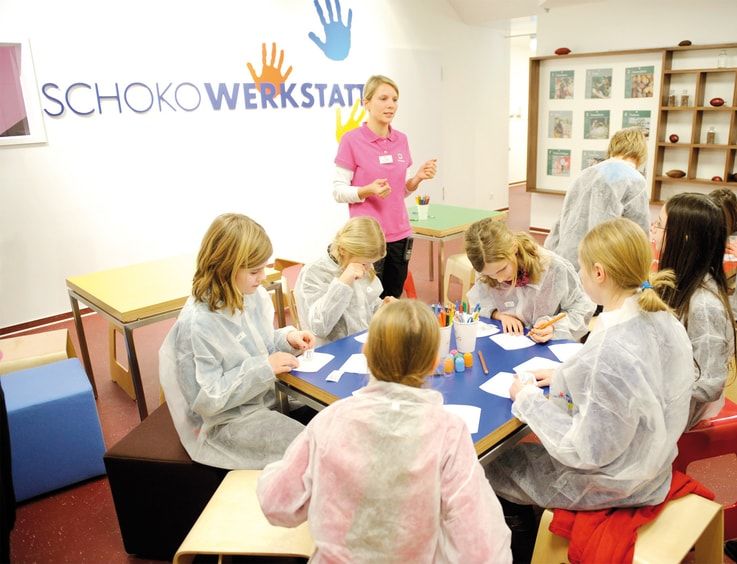 The store offers opportunities for children to learn about chocolate and chocolate-making. How was that content developed?
Chocolate is what we work with every day. For as long as you can think, people have been interested in how to make chocolate. We opened the first "SchokoWerkstatt" for children in 2005 in Waldenbuch, our production site in southern Germany. From there we continuously professionalised the workshop. We now offer the workshops in Berlin even for adults, since we had so much demand for it.
Why is it important or valuable for you as a retailer?
Our aim is to show and explain to children early on that chocolate bars do not grow on trees. In our workshops trained educators illustrate not only the value chain of a chocolate bar, but also the other ingredients that are used. It is intended to give them an understanding that chocolate is a product of indulgence.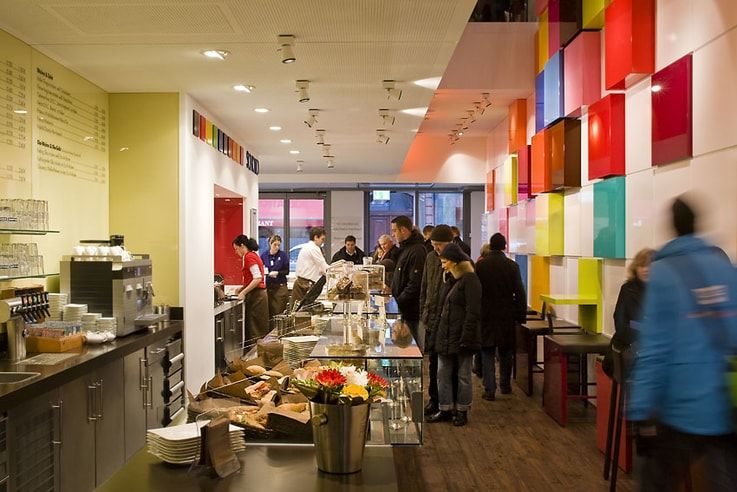 Sustainable manufacturing and energy consumption is a key part of Ritter's mission statement, are more retailers following suit?
Other manufacturers are doing so. However the depth we are going into our supply chain by building up our own cocoa plantation in Nicaragua and the fact that we are buying more and more cocoa directly from farmers is certainly different.
How did the store design and layout develop? What is the journey the customer takes throughout the store?
Due to the given layout of the store we are a little restricted. The customer starts with the creation of chocolate and goes to the product shop. Upstairs you can find more background information about the value chain of chocolate and the café.
Are there new features in-store?
Our "Schokopfad" which shows different aspects about the value chain of our chocolate and some historical background, will be rebuilt and updated in the coming months. The products and sweets we offer continuously change. Our recent limited edition unicorn chocolate was only available in a low quantity, so we had a huge queue in front of the store like we had never experienced before.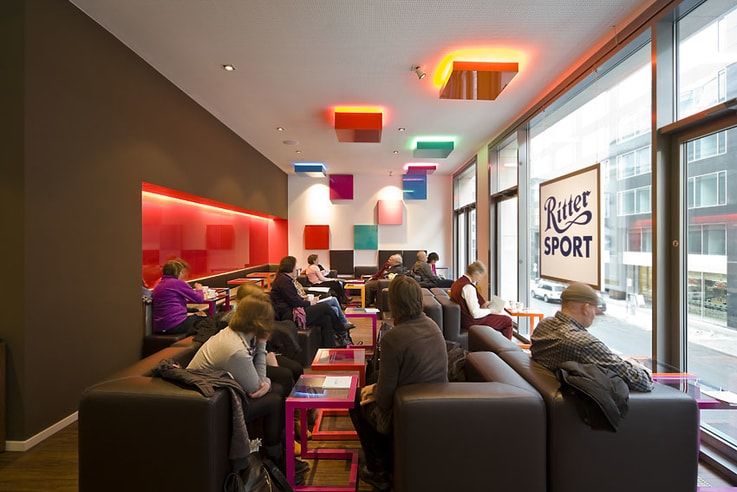 What role does the cafe play in-store?
It gives visitors a chance to relax and enjoy the chocolate in different ways, for example as hot chocolate or chocolate fondue. Besides informatory offers, the joy of the product shouldn't come off badly.
Is this something you see growing in retail?
It is difficult for us to speak for all retailers as we only offer a small section of the sweets segment – chocolate. However we want to offer our customers a taste of the possibilities chocolate offers besides "just" eating a bar.
What have you learnt from your customers over the years?
To stay up-to-date and come up with new ideas, but never forget the main aspects of your brand.