New York
The Best New York Retail Openings July 2018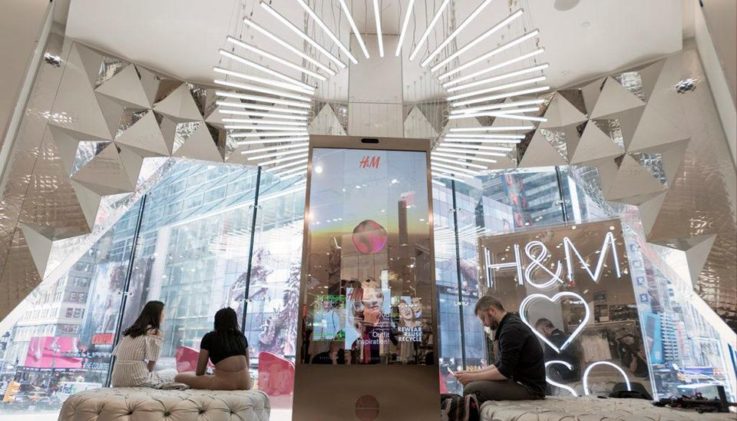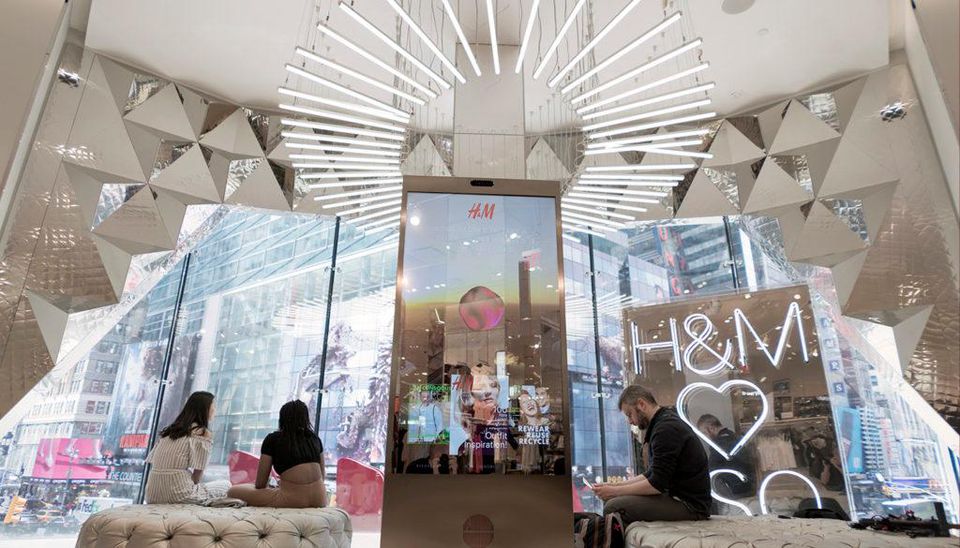 In celebration of July, we're heading back to New York for the best retail openings from the last few weeks. Check out our picks below to see the latest in retail.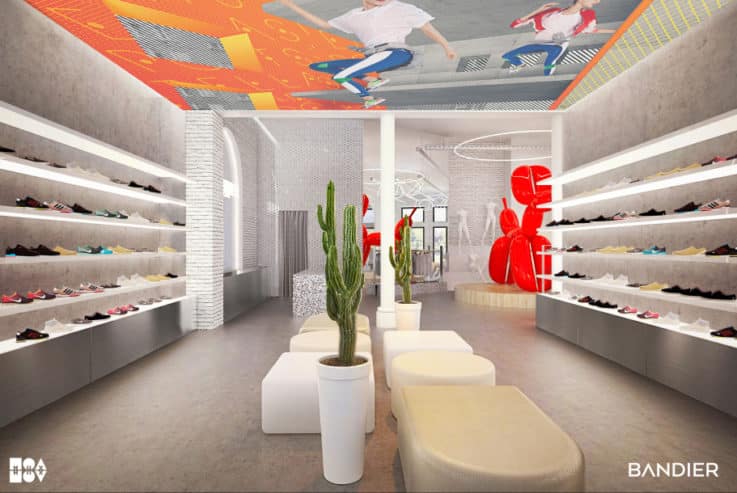 Bandier
Fitness label Bandier is opening a 2,500-square-metre flagship in NoHo that will act as a store, fitness studio and a health-focused café.
Aiming to tap more into its celebrity clientele while also following the successful growth of Lulemon, Bandier is focusing on its brick-and-mortar growth which has so far seen the likes of the Kardashian sisters, Liv Tyler, Jennifer Aniston, Emma Stone and Bella Hadid endorsing the brand.
The customer perks in-store range from moisturising face masks, showers in the fitness studios and a treadmill in the sneaker department for test runs. It's this mix of food, exercise and apparel that Bandier hopes will draw a steady stream of customers through its doors.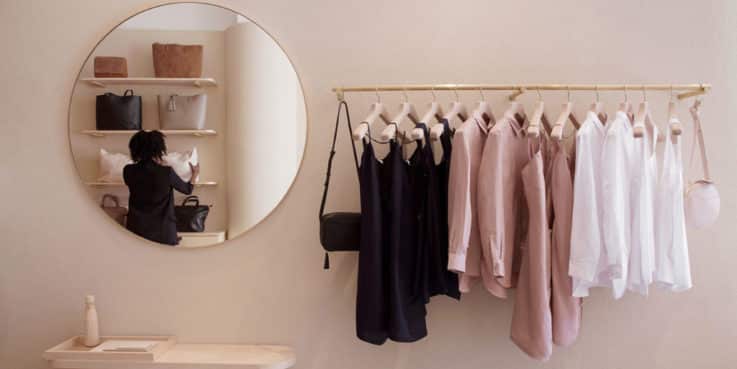 Cuyana
Women's fashion brand Cuyana has launched its first New York location after years of market research via a multitude of pop-ups in the city. With four years worth of consumer data, the brand has produced a minimal store aesthetic with minute details to make the customer experience worthwhile. The aim of the brand was to eliminate as many of the awkward moments as possible while shopping.
Design elements within the store include furniture with drawers to showcase products and textures, as well as a dedicated area that invites visitors to test out handbags with weighted blocks, so they can better understand what living with the products day-to-day is like.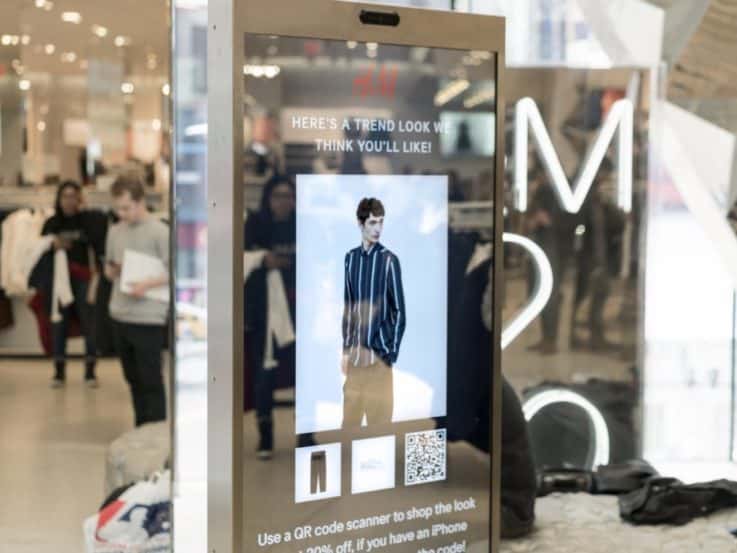 H&M's Smart Mirror
H&M is offering its customers a new shopping experience at its flagship store in Times Square. The chain fashion brand is currently trialling a smart mirror, developed by Microsoft and Swedish digital agencies Visual Art and Ombori, which combines voice and facial recognition to communicate with customers.
Customers can use voice commands to take selfies that are virtually integrated with the H&M catalogue. The image can also be downloaded to their phone via QR code. At the same time, customers can get a discount of over 20% and free shipping costs if they subscribe to the H&M Newsletter.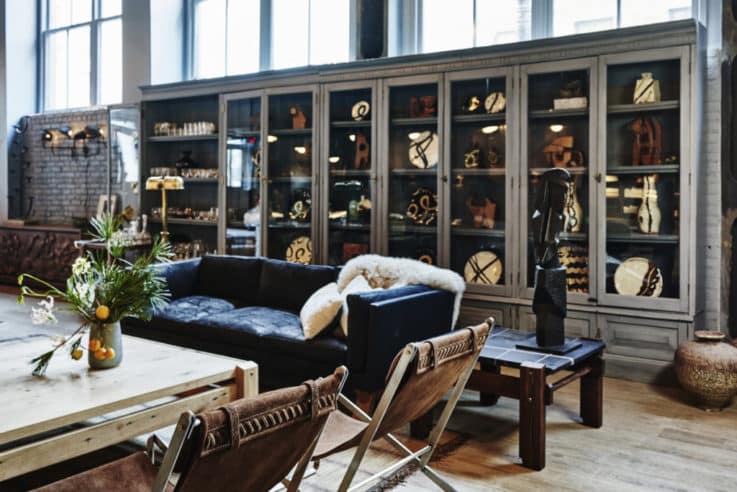 Roman and Williams
Roman and Williams Buildings and Interiors has brought the best of both retail and restaurant to its new flagship store in SoHo. The 650-square-metre design store also acts as a café and flower shop. However, unlike other retail spaces that contain food outlets, here you can buy the tableware straight after you've eaten from it.
The 44-seat La Mercerie café within the Guild is built out with pieces from Roman and Williams' new Founding Collection, and everything is for sale. Through the back of the restaurant, customers can pick up pieces in a more traditional design setting, with a heavy emphasis on wood, leathers, and fabrics. The Guild also houses a flower shop helmed by local botanist Emily Thompson, and her arrangements can be found throughout the entirety of 53 Howard Street.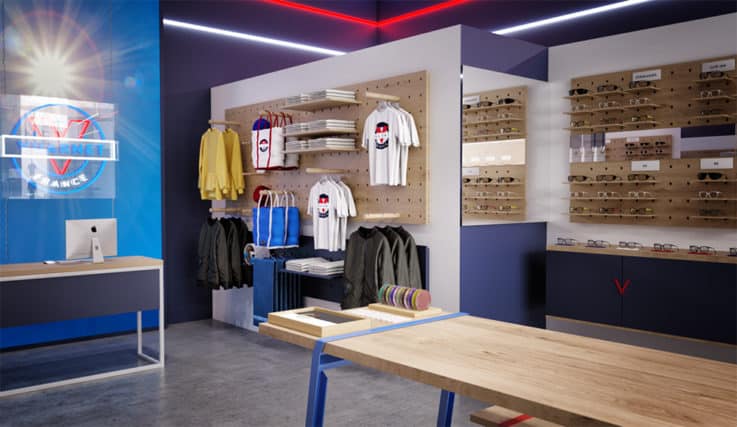 Vuarnet
French sunglass brand Vuarnet is due to open its first U.S-based boutique on July 14, in conjunction with Bastille Day.
The 100-square-metre flagship boasts floor-to-ceiling windows and the full range of Vuarnet sunglasses will be offered, alongside accessories and seasonal apparel – some specially created for the US market. The store's opening week is set to include store exclusives, giveaways, and artist collaborations, including limited edition Glacier sunglasses designed in partnership with Vashtie Kola, once again proving that limited lines can work a treat.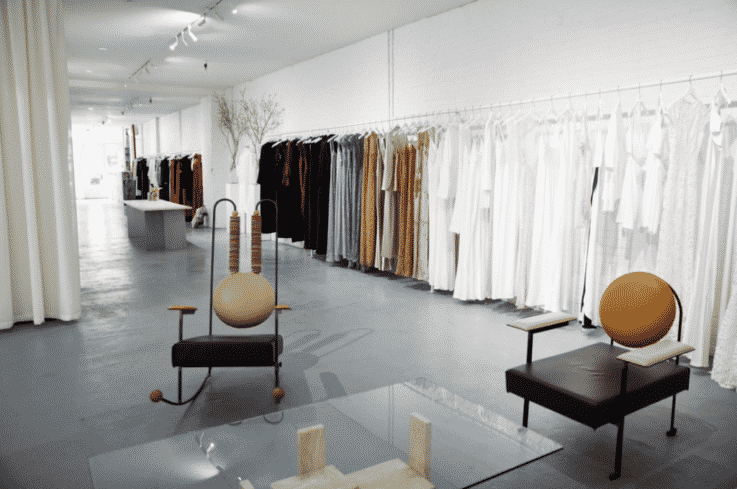 Galvan
Eveningwear brand Galvan London has opened its first retail space outside of London in New York's Soho district. The new space combines an office, workspace, showroom, archive and bridal atelier in a single 'studio,' and follows on from the launch of a similar store in London's Notting Hill last year.
The studio offers local services, which include the ability to purchase current collections, pre-order from the new collection and place orders from the brand's archive of previous collections.
Online purchases are delivered by a sales assistant, who does complimentary fittings in the customer's home, including bringing different sizes for the customer to try. The assistant then takes garments away for alteration. Complimentary fittings at home include up to eight garments and the customer has no obligation to purchase. This is luxury shopping at its best.
Stay posted for the latest retail openings in London, coming to Insider Trends soon. In the meantime why not experience the best retail spaces for yourself by joining one of our London retail trend tours? We'll show you the latest in retail trends and help you out with any questions.