Paris
The Best of Paris Store Openings November 2018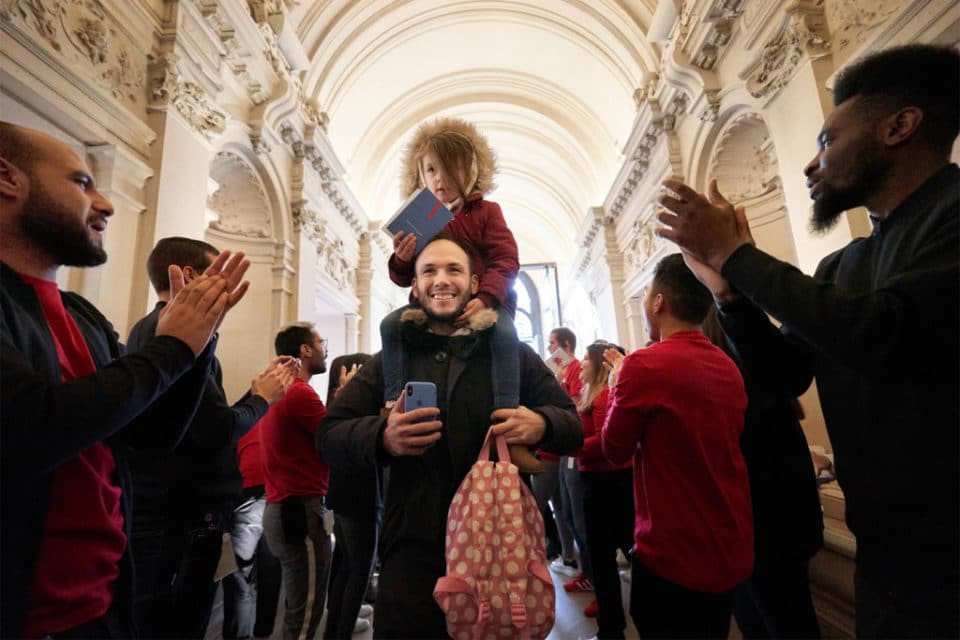 We're back with another new post on the latest retail openings and this month, we've another new city to feature – Paris! Check out our picks below to see the latest from this leading retail market.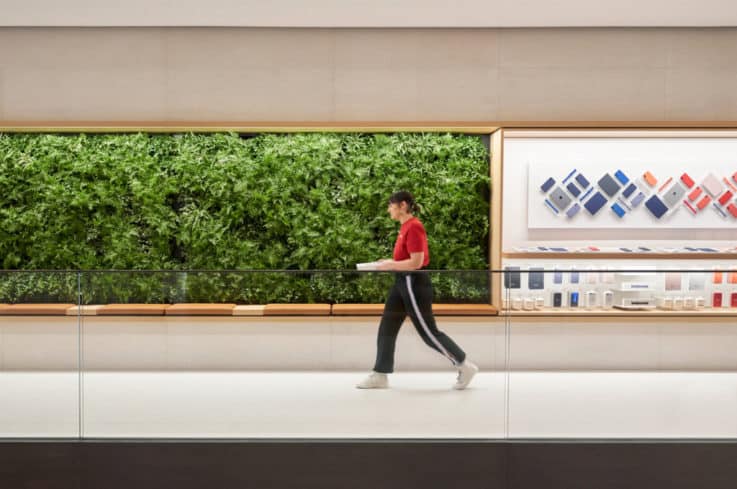 Apple
Retail giant Apple has opened its latest store on one of Paris' most iconic shopping streets, the Champs-Élysées. With a grand forum as a feast for the eyes, the focus for the store is primarily on experience, as with most other Apple outlets. Free 'Today at Apple' sessions focus on photography, music, coding, and design and Apple will regularly host sessions with popular creatives.
Taking into account environmental factors as part of its commitment to 100 percent renewable energy, the courtyard of Apple Champs-Élysées is covered by a roof light that provides natural illumination and helps generate renewable energy, thanks to integrated photovoltaic panels. In addition, an integrated rainwater collection system provides water for the bathrooms, trees and green walls.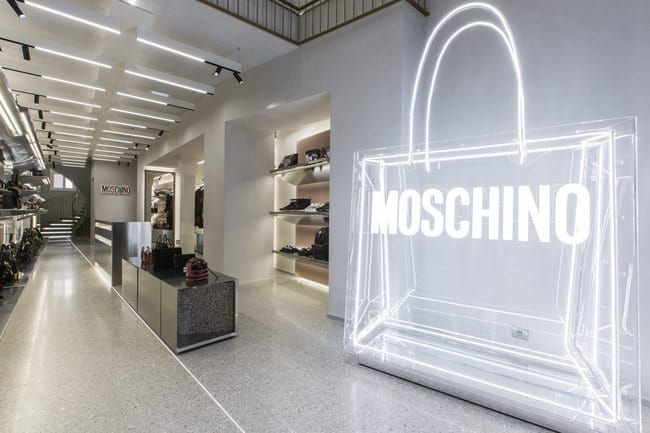 Moschino
Italian fashion brand Moschino has unveiled its new concept store in Paris on rue Saint-Honoré in an 18th century Parisian building, spread over two floors and measuring 3,000-square-foot.
Designed by architect Fabio Ferrillo, the store has been specifically designed to allow for changes as the brand launches its new initiatives. Modular resin panels have been used to highlight products and can be changed to match new incoming stock. Oversized accessories such as a giant illuminated handbag reflect the quirky aesthetic of Moschino's creative director Jeremy Scott and bring a playful and Instagrammable nature to the shop.
Other features include a private lounge overlooking the shop for people watching and taking in the gallery-like setting.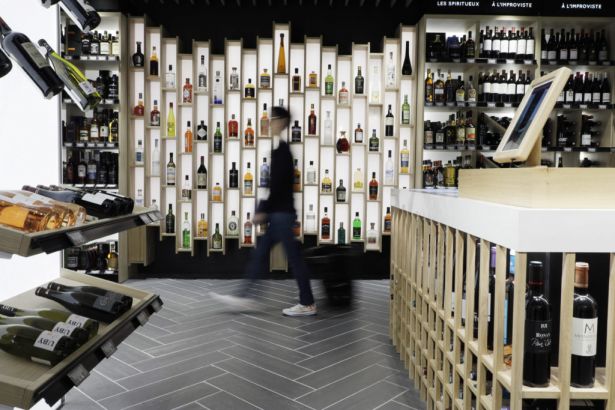 Le 4 Casino
Casino Group has launched 'Le 4 Casino', a new concept store on Paris' Champs-Elysées, designed as a place to eat, relax and shop.
Set over three floors, the shop focuses on food, giving pride of place to organic and locally sourced products and snacks. However, it also aims to facilitate the daily life of customers and includes a smart wine and spirits cellar and Cdiscount's first Parisian showroom presenting a range of the e-tailer's best-selling products, and a free co-working area.
Augmented reality is used in the store and customers can choose from a selection of carefully curated gourmet products, sample dishes concocted by a guest chef and do their daily shopping using a giant digital wall – the Picking Wall – through which they have access to the full range of products available from Casino's online store for delivery. No need for a cash register at this supermarket, it's all digitally in hand.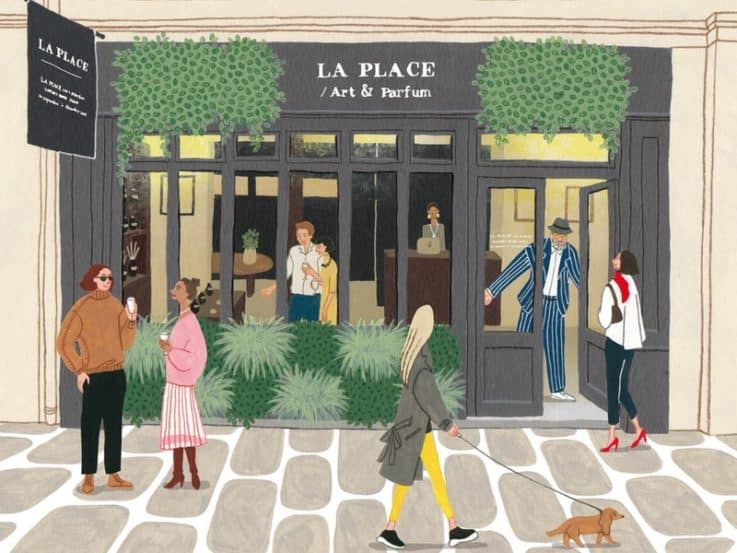 La Place
La Place is a new temporary concept store in Paris offering niche perfumes, art exhibitions, olfactory workshops and conferences. Open until December, the store is the brainchild of Virginie Roux, Artistic Director of local fragrance house Au Pays de la Fleur d'Oranger, and focuses on scent and the history behind fragrance.
The space features a dedicated space showcasing exhibitions of the perfume's history, an area for contemporary art exhibitions, and will host conferences on female perfumers and the history of paper and perfume, as well as workshops led by perfumers.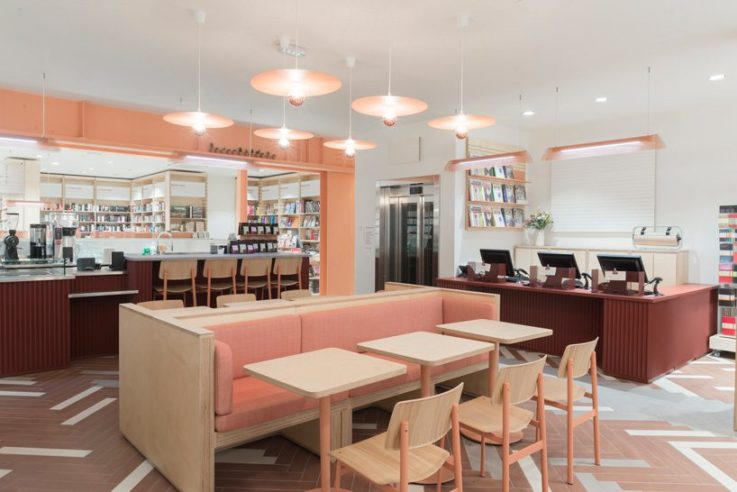 ICI
Proving that we are perhaps not ready to say goodbye to traditional retail, and instead looking at the context of a store, is new Parisian bookstore ICI, which has opened on the city's Grands Boulevards.
The 5,381-square-foot store is the largest independent bookshop in the city with 40,000 books and a cafe under its belt to bring in the younger working crowd. The new bookshop designed by architects Briand & Berthereau also features a children's area, an exhibition space, and an agora (a central public space) for people to gather and exchange opinions. Co-owners Anne-Laure Vial and Delphine Bouétard insist that design is at the forefront of a good bookstore and too many bookshops have been confined by inflexible furniture design. With its adjustable bookcases, cabinets and reading niches, there will always be a fresh and focused ambience at ICI.
Stay posted for the latest retail openings in London, coming to Insider Trends soon. In the meantime why not experience the best retail spaces for yourself by joining one of our London retail trend tours? We'll show you the latest in retail trends and help you out with any questions.