Retail openings
The best worldwide retail initiatives June 2018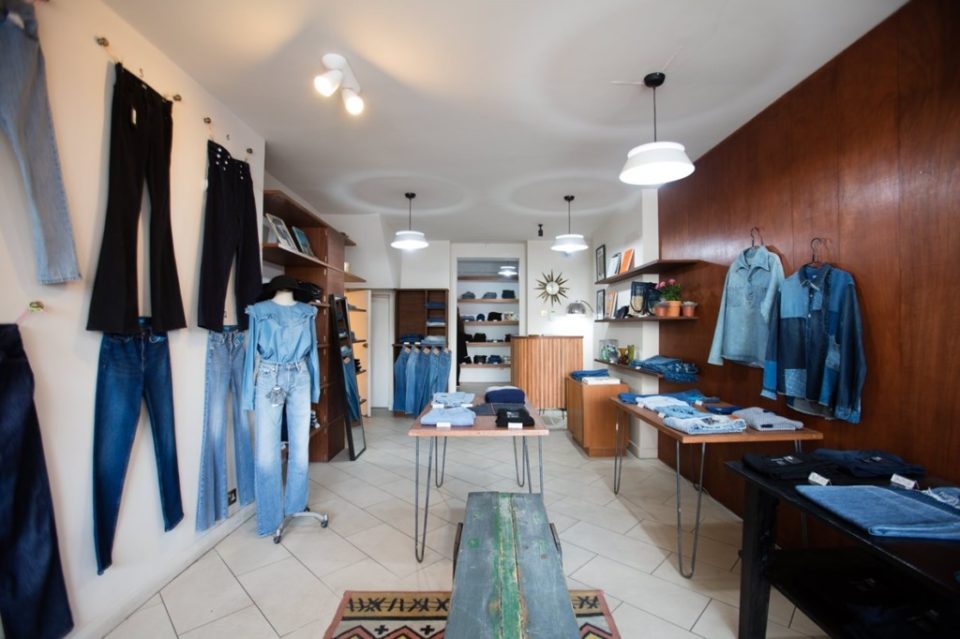 Thinking about adding a little innovation to your retail strategy? Find some inspiration in our June round-up of the best worldwide retail initiatives, all the way from automated milk stations to plastic-free shops!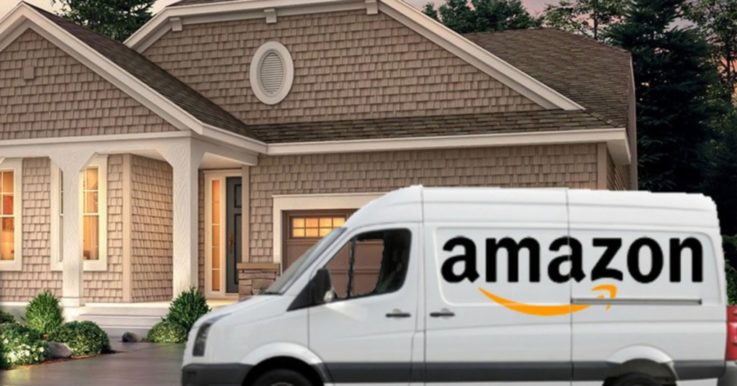 Amazon x Lennar
Amazon.com has collaborated with Lennar to set up model "smart" homes across the US for shoppers to experience what it's like for voice aide Alexa to dim the lights, turn on the TV or order more dishwasher tablets.
The "Amazon Experience Centers"- new build showrooms that also showcase the use of Alexa – are now open in 15 cities across the US including Los Angeles, Dallas and Washington, with more to come. The move allows consumers to test out an integrated home in-store, allowing them to see how smart devices might fit into their everyday life as opposed to purchasing for just entertainment or security purposes. The concept also aims to show the endless possibilities of Alexa.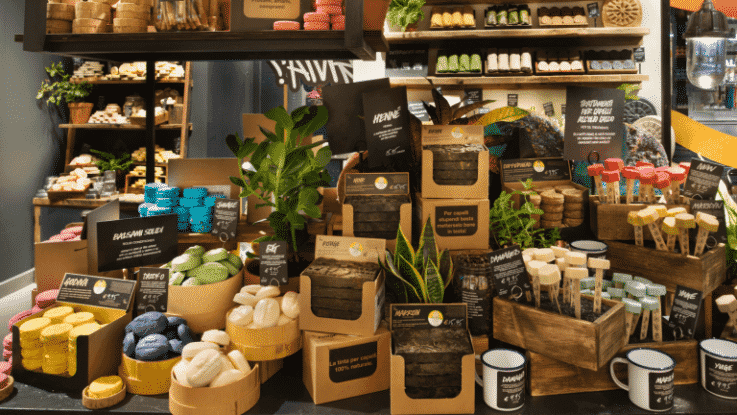 Lush's plastic-free store
Lush, the well-known high street cruelty-free brand, has opened a 'naked' store which only sells products without packaging. The new store is situated in Milan and looks to tackle the growing issues of single plastic usage and the damage this is doing to the world's oceans.
The new shop is is a celebration of innovation and creativity, offering only products totally free of packaging. The retail space will also offer in-store events, workshops and film screenings for customers to learn and create ideas for a future without plastic.
Alongside this new store, Lush has launched a new online campaign to 'raise awareness of the effect of single-use plastic on ocean life and start a discussion with customers on how we can tackle this worldwide issue as consumers'.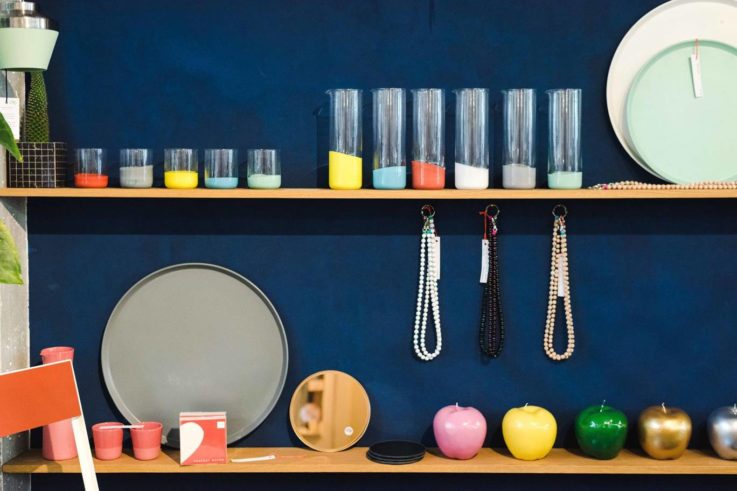 Trouva
Trouva, the independent retail marketplace, has extended its reach to Berlin meaning customers around the world can shop straight from their favourite boutiques in the German capital.
While e-commerce has made it easier to shop from brands and countries across the world, the online world is severely lacking when it comes to independent offerings. Trouva was founded in 2013 to help with this and allow independents to reach new audiences. Its technology provides dispatch couriers that pick up items, inventory management, shipping logistics and operations, as well as customer support, to make the process of shopping independently online better.
By unlocking the potential of these confined physical spaces, Trouva is allowing access to a whole new array of alternative boutiques, some which already may be firm favourites that were only accessible via a plane before.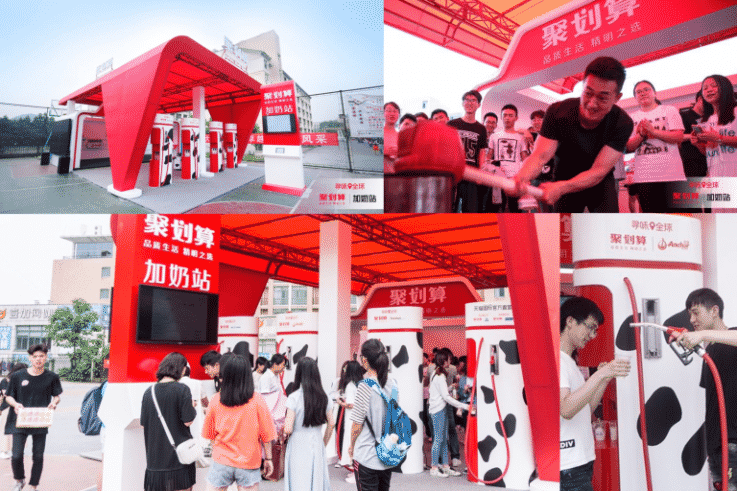 Alibaba
Alibaba, in partnership with Tmall International, has created a unique smart milk station at a university in Hangzhou, modelled on the look and feel of a conventional roadside gas station.
The site is designed to heighten interest in milk as a product that should be a part of everyone's daily diet. The 300-square-metre milk station offers college students recommendations on the type of milk that meets their requirements after taking a quick quiz to determine preferences. It is the first such new retail milk station worldwide.
After adding milk, students can have a go at winning at the onsite "hammer game" and receive the officially certified "milk power value". Those with the higher milk power value can upload his or her photo onto the screen, and become the spokesperson for the milk station. The space also has a smart cashier-free retail convenience store, which shows detailed product information on an overhead TV screen when an item is picked up off a shelf. If they want to buy they can scan the product's QR code to place an order online.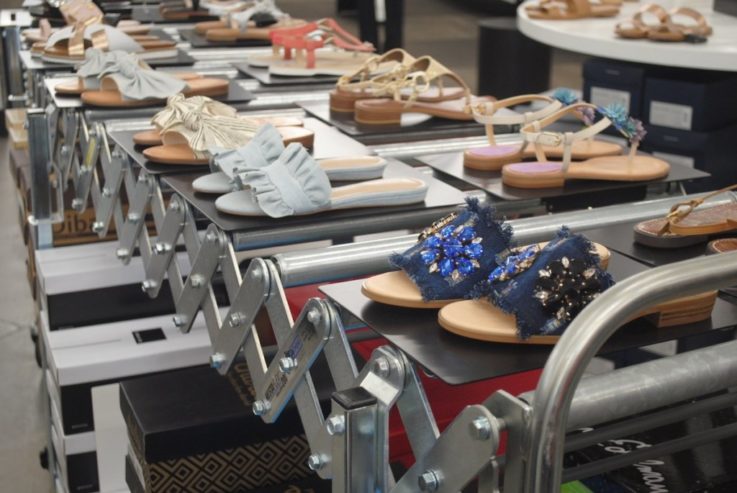 DSW
DSW has launched a 'Lab' in Ohio to test a new store concept that allows customers to see more shoes in a less chaotic manner. With 50,000 pairs on offer in the new space, there's still a certain amount of function over form, but overall the new services DSW have added to the space are things to consider for a more innovative approach to shopping..
DSW is looking to provide a lively yet relaxing in-store experience by streamlining the browsing process. The new proposed stores will feature a concierge area called the Sole Lounge, a one-stop shop for pick-up, shoe repair, custom insole creation, and shoe donation. An app will help customers to keep track of any repairs or status of orders.
As well as shoe services, DSW will also look after customers hands by collaborating with local salons to offer full-service nail treatments, including manicures, pedicures, and polish changes while customers shop. Coinciding with these in-store nail bars, drinks and snacks will also be on offer at counters.
Additionally, the membership/loyalty scheme has also been revamped to include tiers of membership based on how much customers spend. Members have access to free shipping and be able to access a special in-store area to see new product releases a week before everyone else.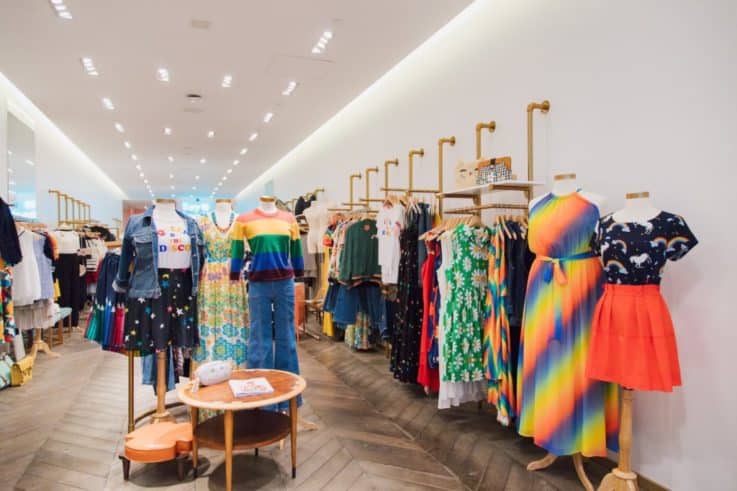 Walmart's Modcloth stores
Walmart-owned clothing site ModCloth plans to open five stores across the US after operating predominantly online before this moment.
The site, which sells quirky, vintage-inspired clothing and accessories for women will make the transition to brick-and-mortar space but will be unlike any other clothing store. Unlike traditional retail stores that allow shoppers to take home their purchases, ModCloth's stores will feature a sample of items from its website in a full range of sizes that shoppers can try on, then order online.

In-store stylists will help shoppers select and order their items, which will be delivered for free within two to four days of purchasing. The stores will also offer a selection of locally curated, one-of-a-kind vintage items that shoppers can purchase and take home with them.
Google's 'See What's In Store' tool
Google is launching a tool titled 'See What's In Store' (SWIS) that will let shoppers find out what products are in stock at stores near them. In the near future, shoppers will be able to access the tool from Google's main search bar and within Google Maps.
In a move against Amazon, shoppers will be able to use the tool to search for a specific product and see which local stores have that item in stock, or to search the entire inventory of a single store. The ease of Amazon will be removed if a customer knows that they can get the product from down the road on the same day. The tool could also be a draw for shoppers who want to cut down on the amount of packaging materials that are shipped to their homes.
Google is working with a few partners, including Pointy, to power SWIS, which is free for retailers to use. Pointy provides both hardware and software components that connect to stores' scanners to access inventory information.
For more of our expert knowledge and to find out about the latest trends in retail, take part in one of our London retail safaris or register for one of our New York retail trend tours.