Retail
Chatbots in retail: the ultimate guide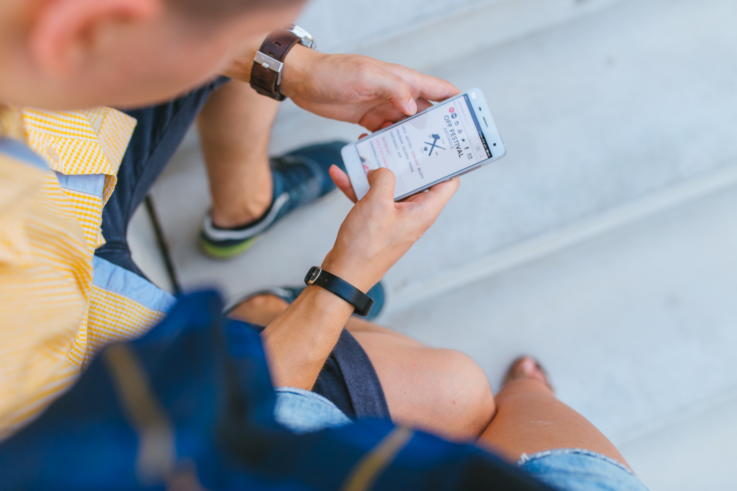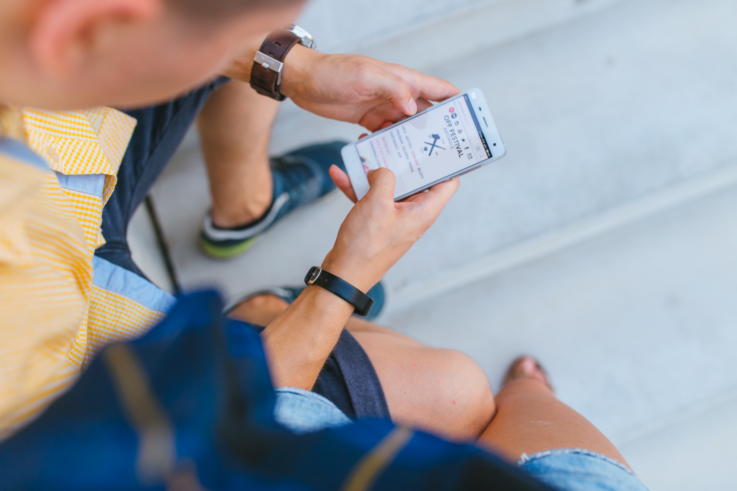 Chatbot. It's a word that you've probably been hearing a lot recently. As one of the top new trends in retail, you're going to keep on hearing it. But if you're still wondering what chatbots mean for you, whether you should be investing in them or how to get started then we've got you covered.


What are chatbots?
A chatbot is a computer programme that can hold a conversation, usually via text or audio. They are designed to simulate a conversation between the user and another human. Essentially you can message a brand or retailer and have them respond in real-time.
Some chatbots operate via rules which means how they function and the responses they give are based solely on their programming. This greatly limits their ability to have meaningful, realistic conversations.
Increasingly though chatbots use artificial intelligence and machine learning which means they not only understand language, but also learn from each conversation to provide better responses.


Why chatbots?
Chatbots can be used in a number of places as part of a customer's digital journey. They can be built into a retailer's website or app for example, or into any number of open platform messaging apps like WhatsApp, Facebook Messenger, Kik and Line.
It's this second area that potentially holds the greatest value for retailers. The use of messaging apps has grown exponentially in recent years and according to Business Insider now surpasses social media use.
In contrast, a study by comScore has shown that people typically only use three apps frequently, while Localytics found that almost one in four users abandon an app after only one use. As such, developing a dedicated app for your brand may not be the most profitable digital exercise.
Messaging apps are where your customers already are. Chatbots can help you tap into this active audience, letting them shop, receive recommendations and even pay without leaving the messaging app.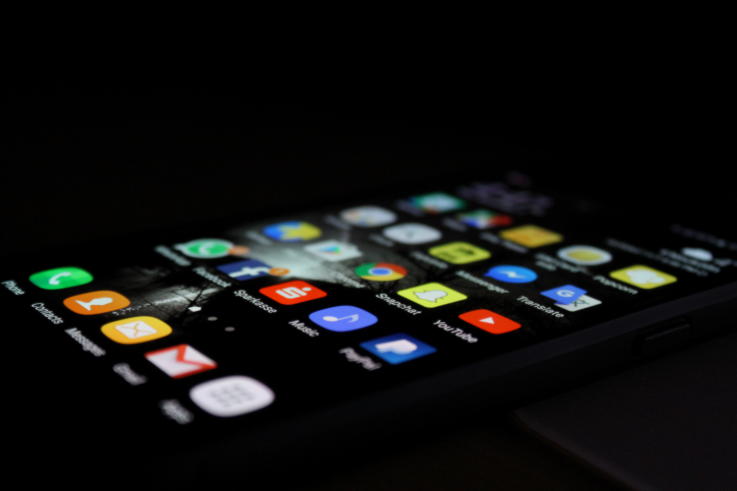 What can chatbots do?
Former Uber developer Chris Messina coined the phrase 'conversational commerce', which he says "…is about delivering convenience, personalization, and decision support while people are on the go, with only partial attention to spare."
Certainly the use cases of chatbots are numerous and not only for people on the go.
Chatbots can:
Provide personalised assistance
Enhance customer service
Provide product recommendations
Process orders
Share brand or product updates
Provide in-store assistance and navigation
Offer promotionsbased on location
Automate processes
Enable discovery
Support storytelling
Chatbots can gather a huge amount of data about the user, which can be used to offer a more personalised service. They can read messages and look at past order information, learn about customer preferences and provide a quick one-to-one response any time of the day or night when staff may not be available. They can also help to remove some of the friction related to the shopping process – recommendations means less searching and in-app purchasing means less steps to completion.


Great examples of chatbots in retail
With increasing numbers of retail brands experimenting with chatbots, there are now some great examples out there of just how they can be used.
H&M's Kik chatbot offers a taste of a personal stylist service. Shoppers are presented with images of different outfits and invited to choose their favourites each time. This lets the bot figure out their preferences and taste in outfits. Customers are also asked to select their style type, before the bot suggests outfits which can be shopped, shared or saved for later. It gives H&M's customers a new way to shop and lets the company gauge how well this type of service is received.
Also on Kik is Sephora's chatbot offering beauty reviews, tips and shopping. The first time a shopper starts a conversation with the brand they are invited to take part in a short quiz which helps the bot learn more about them. They can then ask for tips or reviews on specific types of product or application. Each of these come with product recommendations that the customer can shop for without leaving Kik. It's an experience which aims to mimic the way the shopper might chat with their friends about products and advice.
Very.co.uk is using chatbot technology to add a customer service offering to its iOS app. Customers can track orders, receive a reminder of their account number and track payments to their account. The Very Assistant currently uses questions and multiple-choice answers to deal with queries, but Very owner Shop Direct is also working on an artificial intelligence bot that can understand anything a customer writes. Its development shows that chatbots aren't only for messaging apps, but can enhance a retailer's own app offering.


Over on Slack, Taco Bell's TacoBot lets users order food by message. It's been rolled out to select companies and has been designed to have a witty, fun personality. The TacoBot can answer questions and recommend items, as well as taking orders, and can handle changes and add-ons to the order. With food ordering and delivery being revamped through the likes of Deliveroo, enabling customers to order through a chatbot helps in making the process quick and easy.
In December Nordstrom launched its first chatbot on Facebook Messenger and Kik to help shoppers find the perfect gifts. The bot asked customers questions about who they were shopping for and then recommended products from the online store.Shoppers could also send messages to customer service staff describing what they were looking for and receive curated suggestions back. It's a great example of using a chatbot to enhance your retail offering, even if it's only for a targeted length of time.


Chatbots in other sectors
Chatbots aren't just being used in retail. If you think of them as being a way to ask questions or give orders in natural language then the potential use cases are huge.
Last year, Mastercard announced its foray into the world of bots. It is developing chatbots for banks on Facebook Messenger, which let customers check details of their account including purchase history, learn about offers and benefits and get help.
It is also developing a bot for merchants, which lets customers shop with a retailer in a messaging app and then pay through Mastercards's digital payment service – Masterpass. One great use case is booking flights and receiving the itinerary directly into the messaging app. There are a lot of ways that these bots could keep customers up-to-date with their purchases, such as delivery information and tracking.


Other uses for chatbots include scheduling of meetings and appointments. Amy is an artificial intelligence powered personal assistant developed by X.ai, that can schedule meeting based on your diary and preferences. When you get an email request for a meeting you simply cc in Amy and she does the rest of the organisation of time and date, before sending you an invite.
Imagine using this type of technology to schedule your personal shopper appointments. What if your customers could email you about other matters, such as complaints, and a bot could access the order history and respond.
Uber has developed chatbot integration with Facebook Messenger that lets its customers order a cab from within the messaging app. While it still maintains its own dedicated app, the company sees the value in simplifying the ride request process by not requiring customers to only go there to order a ride. It's worth thinking about how you can remove barriers that might be preventing customers from easily shopping with you.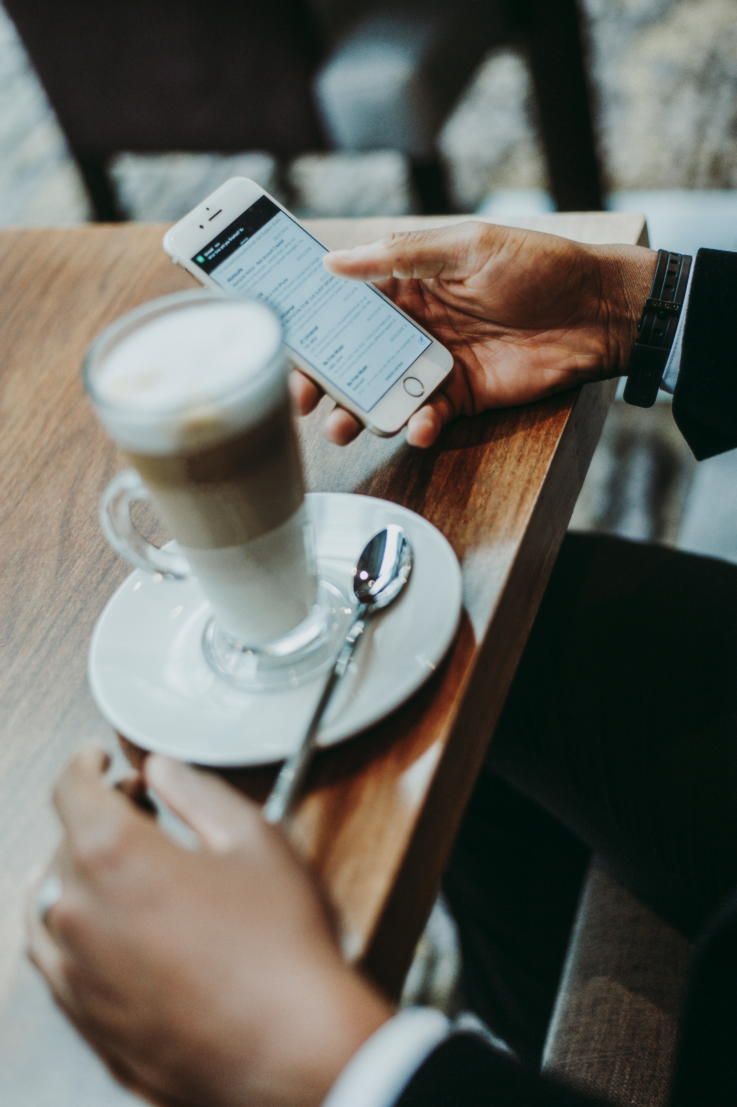 How to get started with chatbots
For all their merits, like most investments chatbots aren't necessarily for everyone. You need to carefully consider whether a chatbot would benefit you and your customer base.
If you are a luxury retailer whose offering is built on personal service and human expertise then that process may not lend itself to being automated. If you offer a lot of custom or personalised items then completing sales through a chatbot might be difficult, but it could perhaps be used to answer questions about the process.
Likewise, it's worth thinking about whether your customers would engage with a chatbot. Some may not like the idea of making payments through a messaging app or mixing shopping with their personal conversations.
Once you have decided that you have a genuine use caseyou need to think about how your chatbot will function. What service will it provide? How can it help customers? What problems can it solve?
This will help determine what type of chatbot you could use. For simple processes a multiple-choice rules-based bot might be enough, whereas something more complicated may call for the power of artificial intelligence.
You also need to be conscious of what you can achieve at this stage. You don't want to overpromise and then not be able to deliver. Users will become quickly frustrated by a bot that can't understand what they are asking for.
Another consideration is what platform your bot will run on. Is Facebook Messenger a better option for your customer base than Slack for example?
In all cases you shouldn't look at chatbots as a way of doing away with real-life customer service. Although artificial intelligence is coming on in leaps and bounds, it's no substitute for a real person, especially when it comes to context or complicated use cases.
Chatbots should be a way of enhancing the omnichannel shopping experience and helping customers shop in the way they want, when they want.


Who can help?
You don't have to go it alone when building a chatbot. A number of companies have already done much of the hard work in developing sophisticated artificial intelligence programmes that you can use to power your bot.

These include:
They vary in complexity and need for technical know-how, but through services like these anyone can make their own commerce chatbot.