Interviews
Why Farmer's Fridge is reinventing on-the-go eating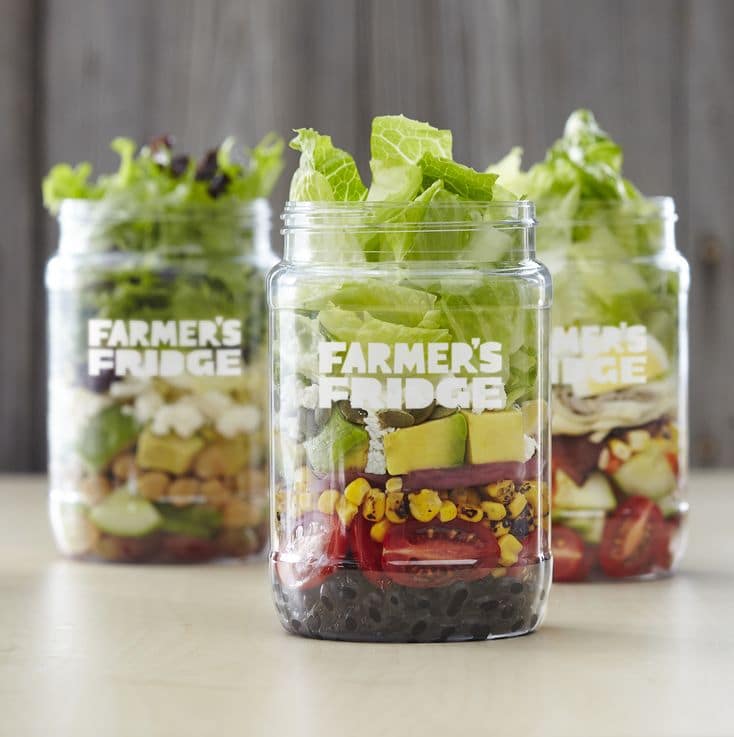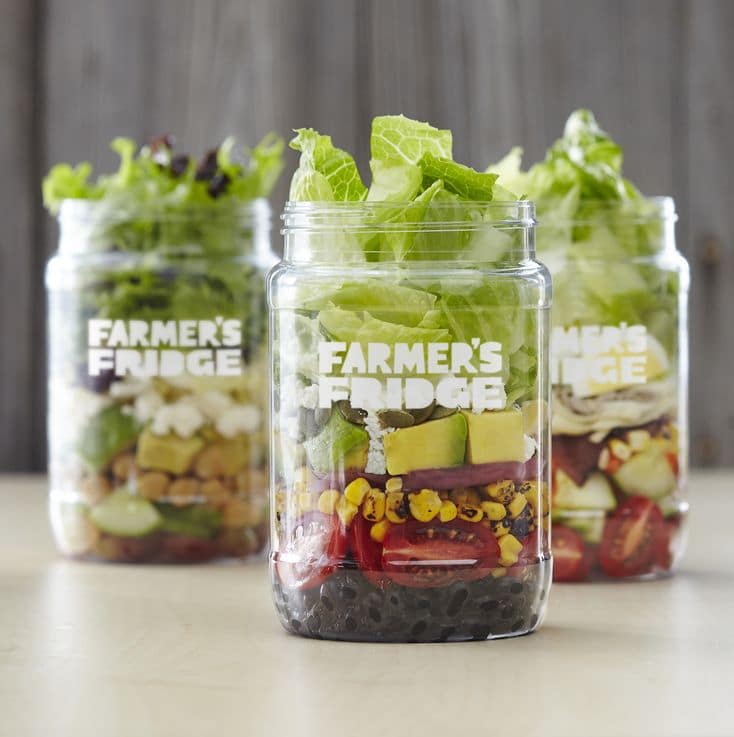 Eat happier. That's the Farmer's Fridge tagline. A good one it is too, as this company's mission is to bring fresh, healthy food to the on-the-go convenience sector. It wants us to have better options when we're on the move.
It's not just the food it's changing. It's also the method of delivery. Farmer's Fridge has created its own automated machines, Fridges, which can be placed in high-traffic areas. These super-smart vendors know their exact contents at any moment, can allow customers to reserve and pay in advance, and learn about what customers want.
We spoke to chief growth officer Shayna Harris on disrupting the age-old vending machine concept, managing the two sides of delivery and production, and long-term aspirations for moving Farmer's Fridge into your fridge.
Shayna Harris, Chief Growth Officer, Farmer's Fridge
How would you describe Farmer's Fridge in your own words?
We're trying to solve 24/7 access to food that consumers can trust and that's fresh, healthy and convenient. We've built a network of automated kiosks, which we call Fridges, that are stocked daily with food that we make in our own kitchen.
We've developed salads, bowls, sandwiches and breakfast items that taste as fresh as if you were to make them in your home kitchen. We handcraft a lot of the different ingredients that go into the items.
The attractiveness of what we're doing is that the food is delicious, but the delivery mechanism is pretty innovative. Our Fridges let consumers purchase items 24 hours a day, seven days a week depending on the location they're in.
It's a solution that is exciting to a lot of people because although the food delivery ecosystem is expanding rapidly, we still find that there are a number of people that have that impulse moment where they need it now and they're just excited to get something fresh.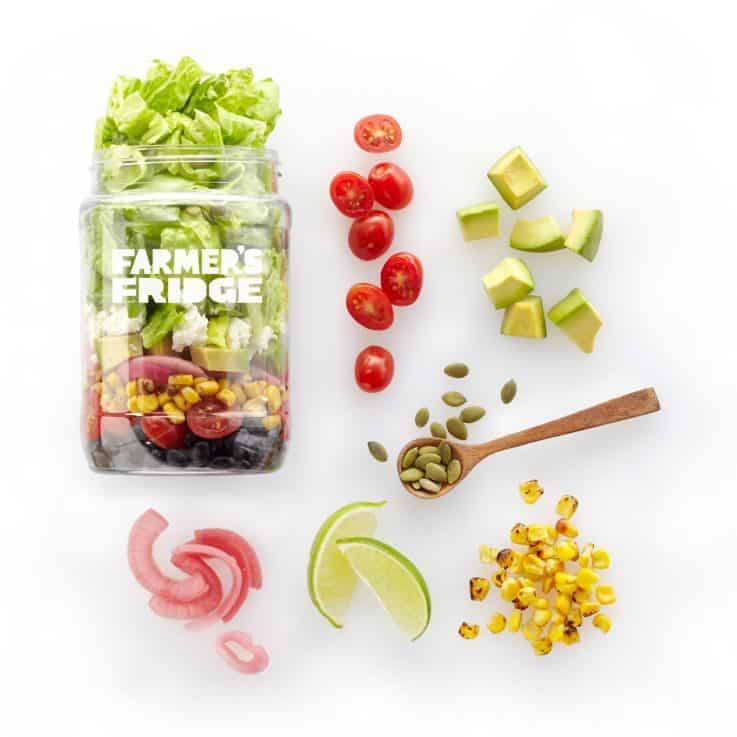 Are there any types of location that generally perform better than others?
We've found that because our products are affordable relative to the competitive set, we attract a wide array of demographics which is exciting. Part of the mission of the business is getting affordable healthy options out to consumers. There is no shortage of people that are looking for fresh, healthy, affordable meals on-the-go that are delicious and handmade.
With our diverse portfolio of locations, including hospitals, airports, universities and office buildings, we're able to fulfill that need. In terms of different channels, we definitely find that the busy traveller is a great fit.
In terms of airport locations, we're currently in Chicago at O'Hare and Midway, Milwaukee and Indianapolis and are actively expanding our airport footprint. Office buildings are another great channel where you have individuals that are working around the clock and need something quick and convenient that's going to fuel their afternoon.
We've also found hospitals have been fantastic because the staff working in those places are often underserved in terms of healthy food and are thrilled to have an option that's quick and easy to pick-up. Those are some of the channels where we really find our business expanding.
Since we founded the business, we've had interest from China, France, Brazil and more to bring our model to different places. It's not just a need that we're seeing in the United States, but around the world consumers are looking for the solution that we're providing.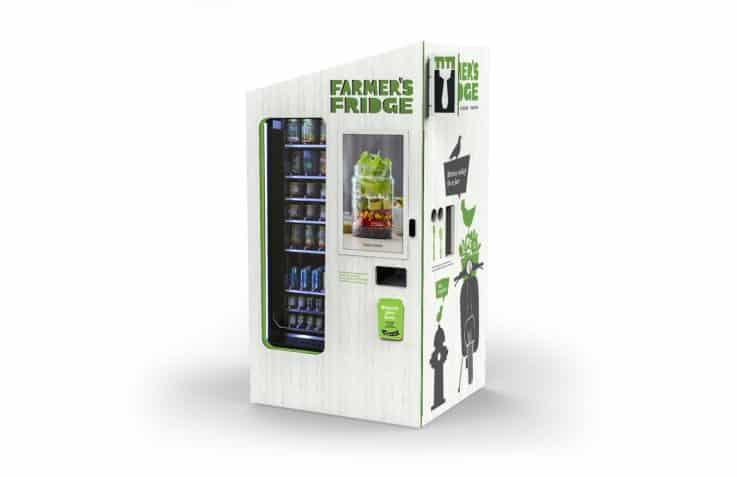 How easy is it to open a new fridge somewhere?
It's very easy. The attractive thing about our model is that we're a 14 by 14 square foot footprint. We take up very little space and we can just plug into a regular electrical outlet.
The reason we're expanding so rapidly is because we make it so easy. We show up, plug the Fridge in and it's ready to go. That's really attractive to the various individuals that we're working with, whether we're working through a food service provider that has a contract or directly with a commercial office building.
We have techs that service any issues that might come up. There's no local food service staff that have to worry about running the Fridge or addressing issues with it. A lot of the fixes we can address remotely. It's such an easy solution for the various partners that we're working with and the clients that we're serving.
Are other people moving into this type of model?
We are quite unique. There are some businesses around the US that operate regionally and on a smaller scale. It's a really difficult business to be in because we do everything in-house.
We talk about ourselves as multiple businesses in one. We produce the food ourselves meaning we receive produce and chop, cook and pack the jars. We do our own distribution and logistics. We have route drivers that service the Fridges every day. We also have a team of technicians that troubleshoot and install. We've built our own software and unique IOT system as well. We have a whole technology organization in-house.
It's not an easy business to be in. There are definitely other fresh food, fast casual concepts that are growing quickly but we haven't seen another concept that has as small a footprint as we do and is able to deliver restaurant quality food to consumers in our format.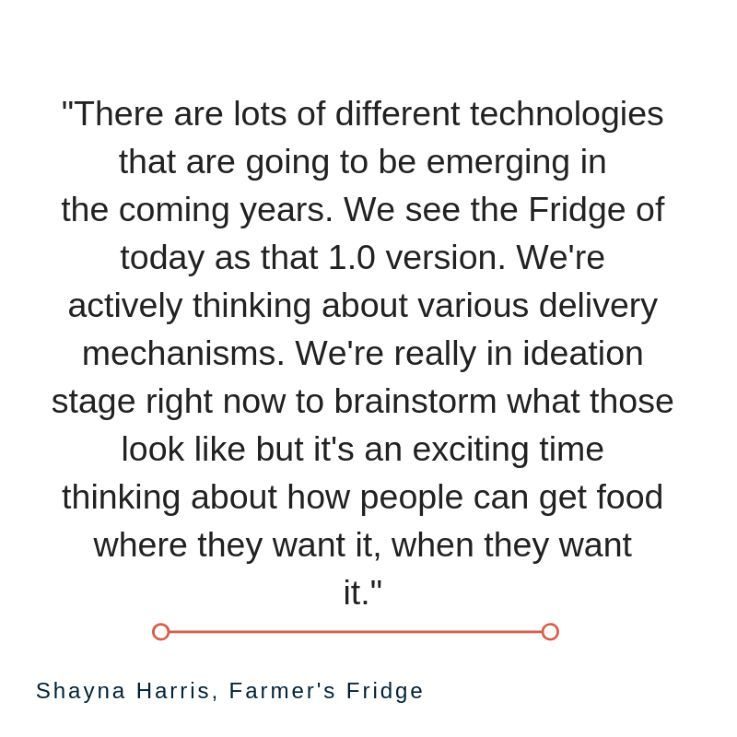 What is the IoT component in the fridges?/strong>
We're really committed to keeping our food affordable for customers. One of the key ingredients is being able to manage our spoilage. In the fresh food industry, whether you're in the restaurant or grocery business, it can be very tricky to manage the short shelf-life of fresh items.
The technology that fuels the Fridges tracks the inventory of every single Fridge in real time. As a consumer you can also access this information through our mobile app and website.
This allows us to learn on an individual Fridge level what items are popular and make sure that when you show up as a consumer what you're looking for is always available.
We also collect information. We have a big touchscreen that our customers interact with to explore our menu, learn about nutritionals, or learn more about our company. On that interface you can tell us if there is an item that you wanted that's not there.
All of these inputs come together to help us best serve our customers and manage our spoilage so we can continue to get the freshest items to customers and really keep those prices in mind as well.
Are you applying AI behind the scenes?
As we grow as a business and there's opportunity for data points at the scale where AI would make sense for us, we're absolutely evaluating those opportunities. If you think about the supply chain, there are really interesting supplier partners out there who are using remote sensing and different approaches to collect data.
The exciting thing for us is across our entire supply chain from how the food is grown to how we transform it to how consumers eat it to recycling the jars – that whole lifecycle is so rich with data that there's not going to be a shortage of things that we're going to try to solve with smart data analytics and applying AI where it makes sense.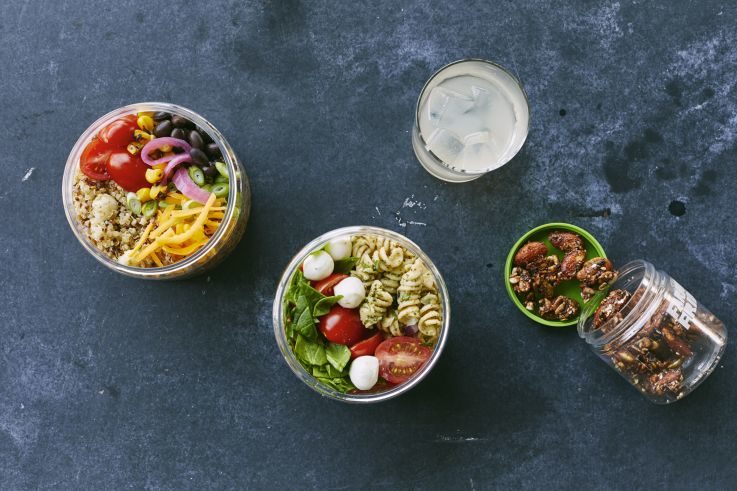 How do you determine the menu?
The core focus is making sure that we are creating the most delicious delectable items for our customers that also happen to be healthy for them. We're always looking for interesting and unique ways to do that.
For example, you don't often buy a sandwich out of a vending machine or a cold case that tastes great. We've really invested in ways to make that possible because we know it's something that our customers are excited about. We've partnered with a James Beard Award winning chef here in Chicago to create some unique bread for us.
It's made with a dough starter that he created 30 years ago, it has a very unique flavour profile, it's wholegrain, incorporates ancient grains, and it also holds up super well in a refrigerated environment. These are the types of innovations we're really proud of because it allows us to use the vending format to bring items that customers couldn't imagine could come out of that.
One of the ways I think we're really breaking ground in the industry is using an old format like vending with some new software and technological innovation and a really fresh look at menu to see what you can do in that kind of space to deliver those items to consumers. We have an amazing culinary team internally that's listening to feedback from our customers and creating those items over time.
How does the app fit in?
We're working on a version of our app with the ability to reserve and pay for items across our Fridge network. We're currently running a pilot of this functionality at select Fridges. Customers use the app to access our loyalty program as well. That's an area that we're going to be investing in heavily over the coming years.
From the app we have the ability to understand what information is most useful to customers. We can get information on what people buy and reserve ahead of time, but also what items are they exploring and what locations are they looking at. We can really understand the journey through the app.
It's the same with our user interface on the Fridge. What are people clicking on? What types of information do they want more of? We're constantly collecting this information and gathering general trends on where individuals are navigating through the journey.
How are the jars returned?
We have recycling at all of our Fridges. Our customers can reuse the jars, or they can return them to us and we will recycle them. It's this principle of zero waste. We're constantly looking for ways to improve that percentage to make that as closed loop as possible.
Any leftover food at the end of the day that is still fresh is donated to partners in need. In Chicago we've worked with the Greater Chicago Food Depository for many years. That's been a part of the system since day one. At our facility any additional food scraps are composted and we work with a local purveyor to turn that into soil.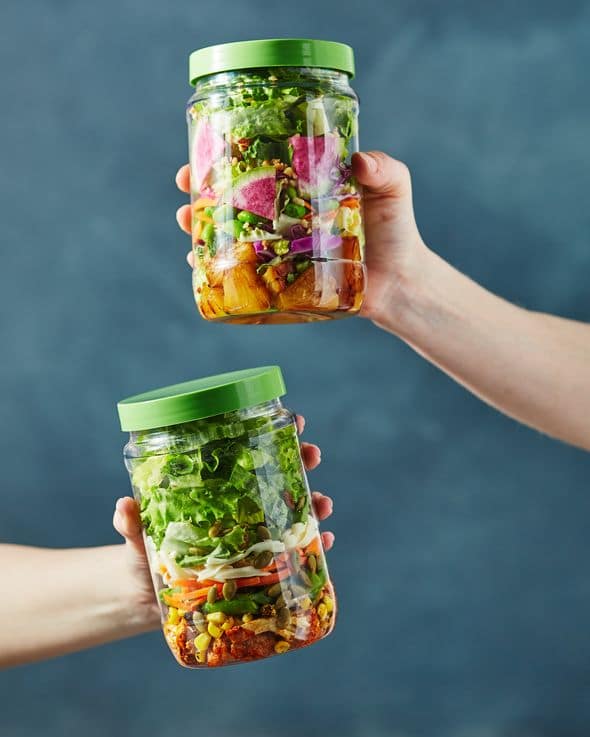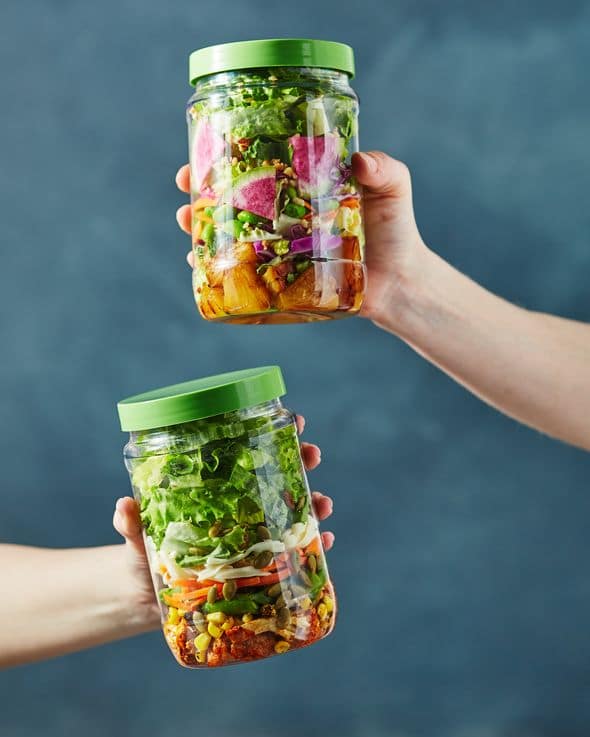 You recently received a $30 million investment from Innovation Endeavors – why do you think they chose to work with you?
We're thrilled to be partnering with Innovation Endeavors. If you look at the portfolio of businesses that they support they're really looking at ground-breaking businesses that are creating categories. That is something I know they were really excited about with Farmer's Fridge is that we're basically creating this category of these automated smart Fridge networks.
The way we describe it is being this food tech company where technology plays such a critical role in being able to deliver the final product to the consumers. We're investing as much in creating a great menu and world-class food as we are in the technology that fuels it. That was really the thing that stood out to Innovation Endeavors and why we were really happy to partner together.
Have they given you any useful advice on how to develop the business?
They're always introducing us to networks of entrepreneurs to share lessons and really build the journey together. It was really making sure that as our business is growing, and we're focused on the outcomes that we're organising our team around those outcomes.
One example is we don't do traditional marketing as a business and they really helped us to think through how we build our consumer interfacing team. We're not a business that needs to buy big billboards and expensive advertisements to attract new customers to the business. Our marketing is really focused in a micro way around our Fridge locations because that's the market we're trying to capture.
It's really reinforcing that and helping us think through how we best leverage our network as a business to make sure that our consumer spend is in the right places so that we can continue to build that network of loyal customers.
You can see many different food businesses in the fresh space over the last few years that invested really heavily in acquisition and marketing. It's something that we've always kept a close eye on to make sure that we're investing in the right place and not just following the path of what everybody else is doing. Being very strategic and spending very little on marketing dollars means we can make sure that we're putting that money in the place where our customers are going to get the best return.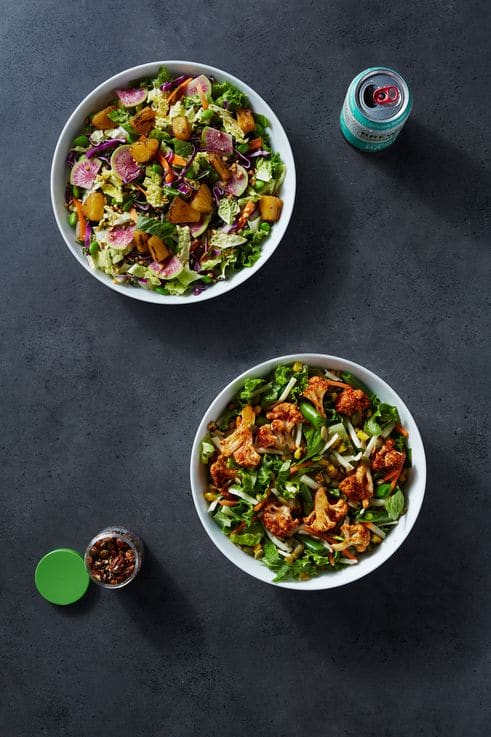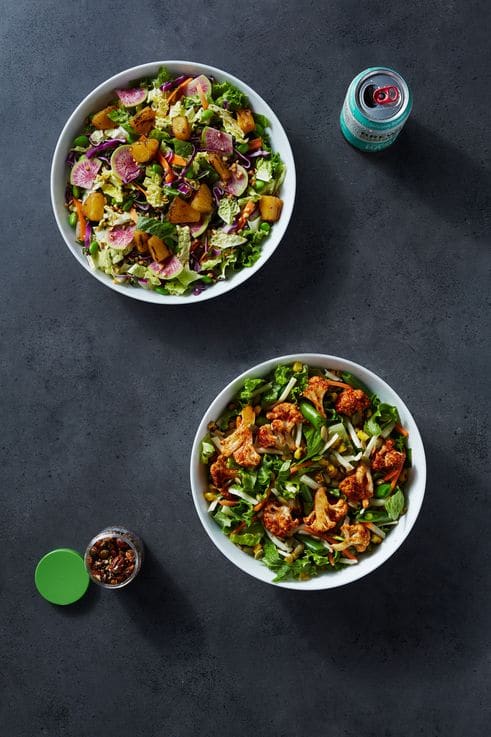 What are your plans for growth?
The idea is to just keep investing in building an efficient business because the business that we're in is very capital intensive since we are making all of our own food in-house, building all of our own Fridges etc. The idea is to expand as a business as quickly as it makes sense to from a capital perspective.
At a higher level, what's next is geographic expansion. We've expanded in the Midwest to Milwaukee and Indianapolis and we're going to continue on that growth expansion plan over the next few years.
If an opportunity elsewhere arose and it was the right partner and the right time for us, international expansion is definitely a part of our vision because there is a need globally for healthier food options that are affordable.
We know that issues with obesity and cardiovascular health are such a global crisis that for us it is critical that we keep expanding so that this model can impact as many people as possible. We evaluate all the different opportunities as they come in and are as eager as anyone to be able to address those needs.
Is Farmer's Fridge is wedded to the vending machine model or might you start selling in other ways?
For us it's really about getting every consumer a fresh healthy meal that they're excited to eat when they want it. The objective for us is you open your Fridge at home and there's a Farmer's Fridge salad.
There's lots of different technologies that are going to be emerging in the coming years. We see the Fridge of today as that 1.0 version. We're actively thinking about various delivery mechanisms. We're really in ideation stage right now to brainstorm what those look like but it's an exciting time thinking about how people can get food where they want it, when they want it.
Images courtesy of Farmer's Fridge