Tech
Why livestreaming is the take-away retail trend of 2020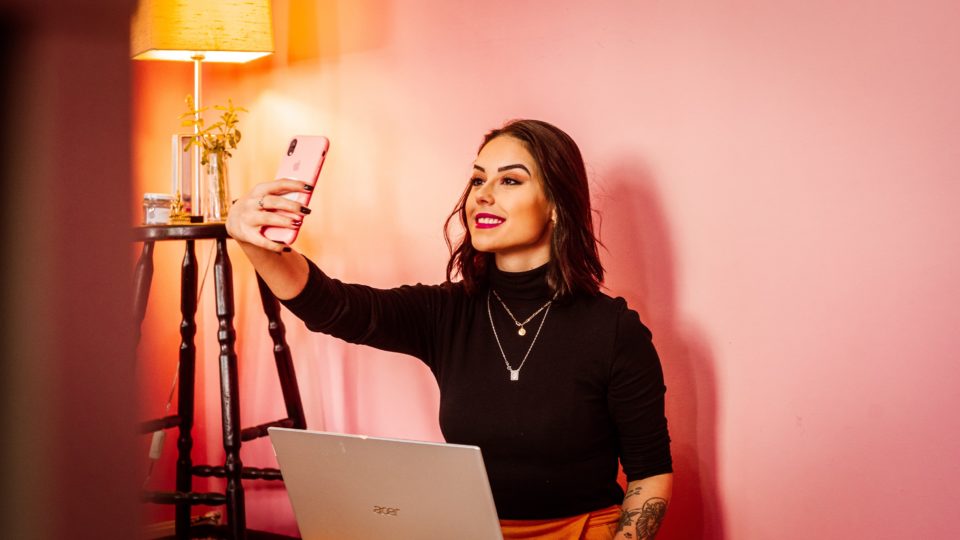 Livestream shopping. Live commerce. Live selling. Livestreaming ecommerce.
A rose by any other name…
This is the year that livestreaming has taken deep root in the retail industry with promises to bloom into one of the biggest shifts in the way we buy in recent memory.
Funny then that it shares its core idea with the nostalgia-tinged home shopping channels of years past.
But then 2020 has been a year where the global population has largely been forced to stay close to home by the ongoing coronavirus pandemic.
Shopping has, by necessity, had to come to us.
While ecommerce has led that charge, brands and retailers all over the world have quickly realised that having a digital sales page isn't enough on its own.
Competition is fierce. There are more than 24 million ecommerce websites out there with more appearing every day. And each one is vying for customers.
But more than that online shopping is often a static world of adverts, homepages, reviews and search results. Customers click and scroll in an isolated fashion that may be efficient, but not necessarily inspiring.
Livestreaming ecommerce on the other hand marries the best bits of digital and physical retail experiences. It's this sweet spot that has made it the take-away retail trend of 2020 with relevance far beyond just being a way to make sales during a pandemic.
This is a permanent shift and retailers need to be ready.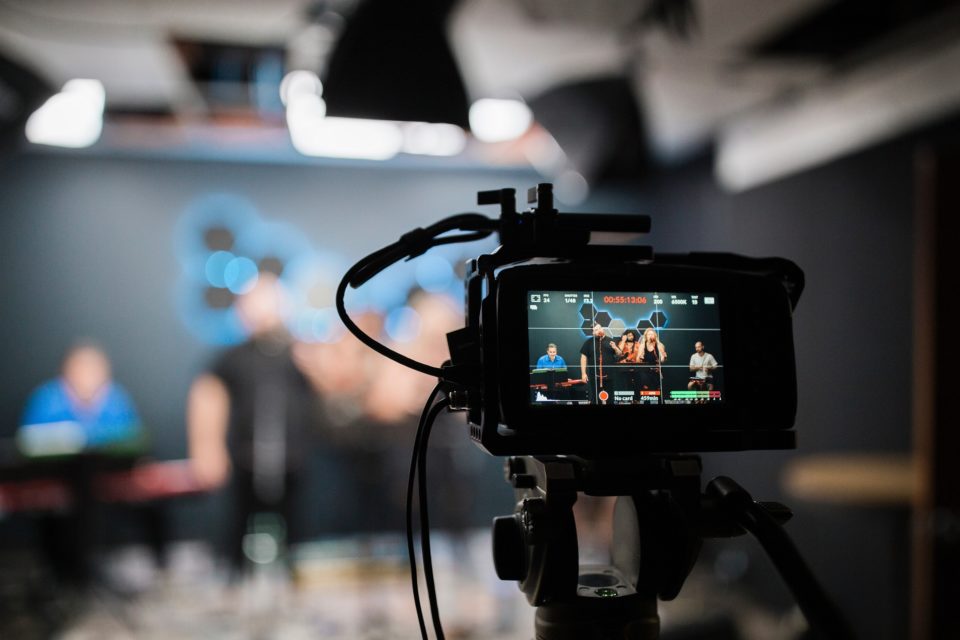 What is live commerce?
At its core live commerce is what its name suggests – customers watch livestreamed video content from real people and can buy what they see in real-time.
This livestreamed video content entertains while it informs. It can provide inspiration and introduce customers to new products and brands.
It provides a social element via interaction with the presenter which may be via a video call conversation or comments. It can address questions and concerns about usage and performance. It offers a far better idea of what a product is like in person than photos or even video often can.
The livestreamed content may appear in a retailer's app, on their website, social media channels and/or other platforms.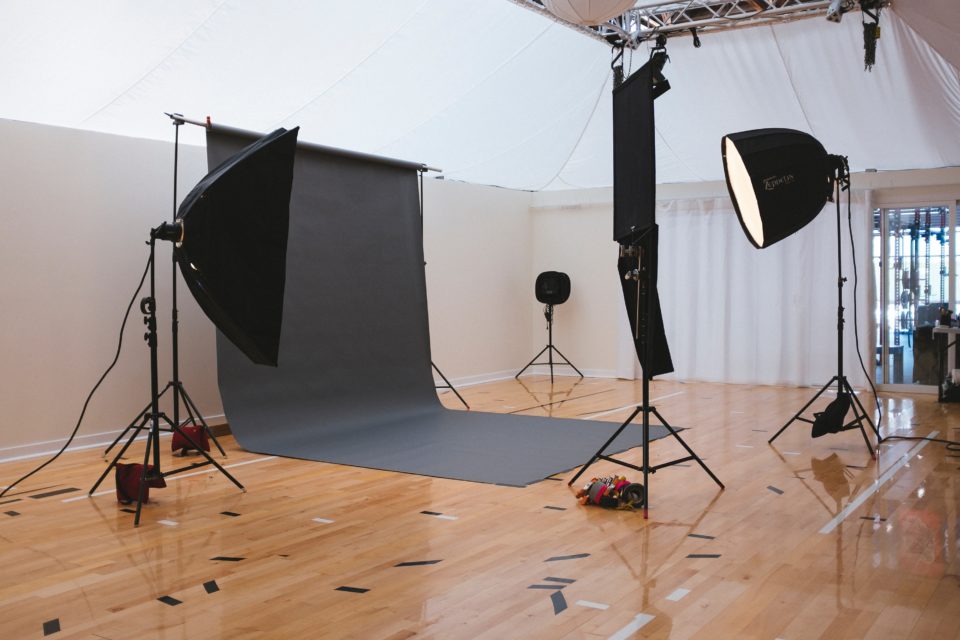 How big a deal is live commerce?
In November 2019, Kim Kardashian sold 15,000 bottles of perfume in a matter of minutes to an audience of 13 million in a Tmall Global (owned by Alibaba) livestream with a major Chinese influencer.
While Kim's star power was clearly a draw here, at the other end of the spectrum is He Hai of Taobao-based online jewellery store UU Pearl.
This independent retailer has also seen huge success from livestreaming opening as many as 1000 clams a day for pearls on camera. Tech in Asia reported that 80% of his revenue comes from livestreaming generating as much as RMB 100,000 in a single day during the Double 11 shopping festival.
These aren't isolated incidents.
Back in 2016 it was reported that the live video streaming market in China grew 180%. That equated to around $3 billion in revenue (although this isn't just in retail).
It was this same year that Chinese giant Alibaba added livestream capabilities to its online shopping sites Tmall and Taobao.
In its 2017 Internet Trends Report, Kleiner Perkins reported that in 2016 livestreaming was the number one source of revenue per hour in China. That's over and above mobile games, music, TV, video and radio.
A report from Deloitte, the China Chamber of International Commerce and Alibaba's AliResearch noted that product views on Taobao Live increased by 309% in 2019 to 35.03 million. This is compared to 8.55 million in 2018.
The number of products actually bought also massively increased to 2.36 million in 2019 worth a total of RMB 470 million. This is 430% more than in 2018 when just 445,000 product sales were made via Taobao Live.
These numbers once again look to have jumped up over the course of 2020.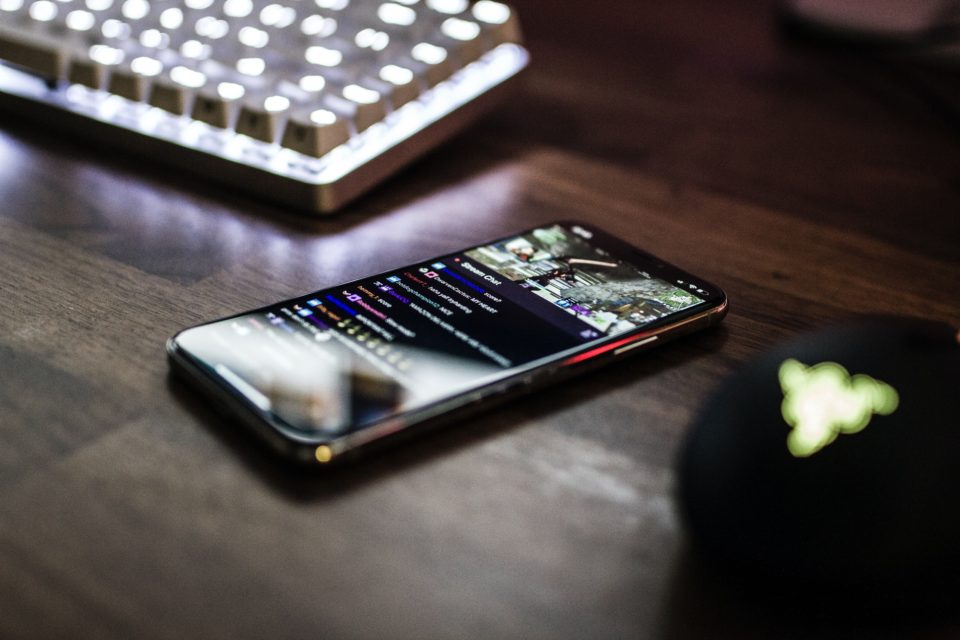 Why is live commerce taking off now?
While this type of live commerce is a relatively new trend in the West, it has far greater penetration in China as seen above.
What has tipped the balance into mainstream adoption is the global Covid-19 pandemic. It has forced retailers and brands to look for new ways to not only sell but engage customers in the first place.
With China the first country to enter lockdown when the virus hit, we quickly saw brands pivoting to sell online.
Skincare brand Forest Cabin is one success story here. Having previously made 75% of its sales through its stores, the company had to quickly find a way to move those online.
Without the budget to hire paid influencers, Forest Cabin opted to train its store employees in livestreaming. What's more the brand CEO and founder took part in a viral livestreaming session on Valentine's Day in support of medical staff, which saw Forest Cabin generate 45% more sales than on the same day in 2019.
Forest Cabin's success isn't isolated. Both small and large retailers have capitalised on livestreaming ecommerce out of necessity but have discovered a potentially highly lucrative new income stream as a result.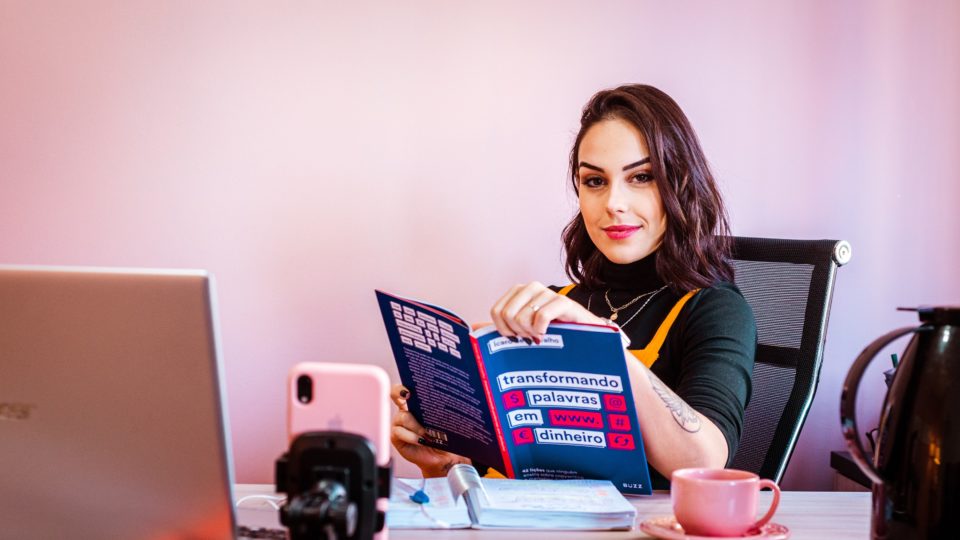 How can retail make live commerce a success?
The key to livestreaming retail is the right people.
People don't follow brands. People follow people.
People will watch the right people do almost anything – even if it's not much – as evidenced by the rise of unboxing videos, video game streaming, reality TV, daily vlogging and so on.
In a list of the 20 most followed Instagram accounts (as reported by Brandwatch) just three brands featured. One of them was Instagram's own official account. The others were Nike and National Geographic.
The rest were individuals from across the worlds of sport, TV, films, music and so on.
Statista also compiled a list of the 10 Instagram accounts with the most followers worldwide which saw Instagram itself as the only brand to make the cut.
Recognition of this may be a key reason why Taobao has cultivated its own livestreaming influencers. It knows that people are seeking out personalities and not its brand specifically.
Good livestreaming ecommerce presenters can keep people engaged for longer by acting as a source of entertainment.
Compare how long on average you pay attention to a TV advert compared to a TV show. Customers are looking to be entertained not just sold to.
Where livestream shopping has the edge over traditional ecommerce is the opportunity for interaction. This can make all the difference in making a sale, especially in the case of new customers.
Remember that for every customer who is highly knowledgeable about a brand and/or niche, there are many more that aren't. They may find themselves overwhelmed as a result, confused about all the options and the associated benefits of each.
Livestreamed ecommerce can serve as an introduction to a brand and product in a way that is far more informative than reading off a screen. Not only do presenters have room to share more information but they can also take questions via social media or chat to tell potential customers what they want to know.
If a brand can answer a customer's questions, reassure them in their choice of purchase and display the tangible benefits of buying, then a sale is likely to happen.
Which retailers are leading the way?
There is seemingly no shortage of retailers exploring livestreaming ecommerce.
At the moment this seems to fall into two main camps – broadcast to the masses and personalised interactions.
The former are livestream shopping events that anyone can view. These are the types of broadcasts that we see on the major platforms such as Taobao Live and Tmall Global.
Customers may be able to comment on the streams and ask questions which the presenters can then read and answer. It's these wide audience broadcasts that bear the most resemblance to a souped-up traditional home shopping channel.
H&M-owned Monki is one brand that has experimented with livestreaming ecommerce that mixes conversation and inspiration around fashion choices with the ability to buy what you see.
JCPenney has recently launched a livestreamed shopping series called JCPLive on its website, YouTube and via Facebook Live for the holidays. Divided into different episodes, each stream is hosted by different JCPenney staff as well as influencer guests with a focus on different product categories from JCPenney's offering.
L'Oreal has partnered with livestream app Livescale to deliver shoppable livestreams for some of its brands including Urban Decay and Lancome.
Tommy Hilfiger and Levi's are other brands who have ran shoppable livestreaming events which connect presenters with customers to showcase and discuss products.
At the luxury end of the spectrum, Burberry has announced plans to livestream its Spring/Summer 2021 fashion show via Twitch, a platform traditionally associated with video game livestreaming.
There is also a personalised element to livestream shopping.
Back in April, Curry's PC World rolled out ShopLive, which connects customers with store staff via video calls to discuss purchases and get recommendations.
These private calls offer a way for customers to access the expertise of staff from home. In the case of high-value purchases like electronics this can be crucial in making a sale.
One of the biggest names in live commerce for individuals is Hero.
Reportedly the number 1 virtual selling app, Hero offers a number of features for selling via video, chat and livestreaming.
The app connects store staff with customers to help them with their purchases. This might be via a chatbot where they can answer questions, share more information and send pictures/videos. Hero also facilitates real-time virtual shopping consultations where staff can see what customers are buying and offer recommendations.
Then there's the livestream video calls. The app can be installed on staff devices enabling them to turn quiet times in-store into online sales through live video calls with customers.
It's not just a nice to have. Hero reports that customers are 21 times more likely to convert after a video call with staff. One in three customers go instore after an interaction through Hero. It also reports that customers spend up to 70% more.
It's therefore not surprising that Hero works with a wide range of big-name brands including Nike, Levi's, Deciem, Chloe and, recently, Ted Baker.
Hero has recently expanded its live commerce capabilities with Shoppable Stories. This let's store staff record short shoppable videos that can appear on a brand's website or product page. They can then shop the products or ask for a video call or to chat to staff.
What's cool is that Hero will try where possible to connect customers to the specific member of staff featured in the video.
What are the new platforms of retail livestreaming?
Sitting hand-in-hand with the growth of retail livestreaming are new platforms to facilitate the process.
As well as the aforementioned Hero there is Go Instore which has a similar offering. It works with the likes of Samsung and Swarovski to connect in-store staff with customers via live video.
Launched in 2016, ShopShops is a platform for livestreamed selling direct from the store. It helps brands to host events in their physical spaces, often after-hours, with presenters showing off and talking about products taken directly from the shop floor.
We flagged it as a retail quick win over two years ago and it still is today.
Of course, the applications ShopShops is known for didn't have anything to do with a global pandemic, but the principle is much the same in letting retailers sell from their stores when they're closed.
One of ShopShops strengths has been connecting brands and stores in one country, like the US, with shoppers in another such as China. This has opened up the audience for many brands by making it easier for overseas shoppers to see what they're buying. There is also a curiosity element as some may never actually visit these stores in person.
NTWRK is a mobile-first shopping platform that puts entertainment front and centre. It hosts daily shoppable livestreams from top creators which are broadcast live to its app. This includes exclusive product collaborations and product drops which create a need in the customer to keep tuning in, so they don't miss out.
NTWRK also hosts virtual shoppable festivals which ramp up the entertainment factor with music, live panels and other fun elements. It has been described as 'QVC meets Comic-Con' where everything is shoppable.
Then there's Amazon. Yes, even the ecommerce giant has got into shoppable livestreaming.
Members of Amazon's Influencer Program can now livestream directly onto Amazon and earn commission on the products they show. There's a chat function that lets the influencer interact with viewers. Featured products appear alongside the stream so customers can easily buy as they watch.
Elsewhere, we're starting to see landlords and real estate owners launching offerings that enable their tenants to tap into livestream shopping.
Earlier this year, Singapore shopping centre Suntec City held its own livestreamed shopping event. Shopfest invited shoppers to see new products being presented and demonstrated from across 16 of Suntec City's retailers.
A centralised event like this bringing together multiple brands has the potential to reach a much wider audience than one brand might on their own.
Mall of America has also launched a livestreaming ecommerce operation. It teamed up with livestreaming marketplace Popshop Live for a series of livestreamed shopping events over the holiday period.
Customers click on images of products they're shown to buy them with Mall of American then sending their purchases direct to their home.
Live commerce is also coming to ecommerce platforms such as Shopify. Interactive live video shopping company Bambuser has developed a Shopify app that makes it quick and easy for its customers to combine live video and ecommerce functions together.
It reports that over 1 million Shopify ecommerce stores will now be able to seamlessly incorporate live video shopping experiences.
Meanwhile, social media platforms like Facebook and Instagram (also owned by Facebook) now offer live selling capabilities of their own closing the gap between content and commerce more than ever.
The future will come to you live
Livestreaming is here to stay.
And it's coming for every part of the online world.
The concept is also being spun off in different ways. In July Google launched Shoploop, an experimental video shopping platform which aims to merge multiple shopping steps into one place.
Each video on Shoploop is under 90 seconds and offers product reviews, tips and tricks, how-to's and hacks. Products used are displayed in the corner and customers can click to buy directly from the brand's website.
It essentially aims to use reviews, which customers often search for, as a direct selling tool. While the Shoploop videos aren't technically being livestreamed, we could see this developing in the future.
There are also tentative noises coming from Google-owned YouTube around the same. It has asked creators to use its software to tag products that feature in their videos, with this data then feeding back to Google's own analytics and shopping capabilities.
While this is only an experiment at present, it's possible to see how YouTube could become a place where what appears in videos can be bought directly from them. This could have huge implications as YouTube hosts vast quantities of material with sales potential from how-to guides to reviews to unboxing videos and shopping hauls.
Again, this isn't being livestreamed, but the content is being watched 'live' by whoever clicks on it.
The next big thing for livestream shopping though? The physical store.
Beauty brand BeautyCounter has just opened a new store in Los Angeles that is built with livestreaming in mind. It has an in-store content studio which is fully visible from the shop floor.
The company aims to film everything from demonstrations and tutorials to events to showing products straight from the shop floor.
The livestreams will sit on BeautyCounter's website meaning customers can easily shop whatever they see. They can also be shared across the brand's other social channels.
The livestreams have a comment function so customers can ask questions and have them answered live.
The model enables BeautyCounter to maximise the return on its store investment. Staff can serve customers who physically visit the store as usual, but during quiet periods can jump on a livestream to assist online customers, show off products and share recommendations.
The store also acts as a source of content for the BeautyCounter website which can help with traffic and conversions. It turns a space that would typically only be shoppable by those in the immediate area into something that can be shopped by customers all over.
This is an approach that we can see other retailers adopting for new stores or store renovations.
After all the retail store is already a 'live' shopping experience. Online channels have huge audiences. Livestream shopping can bridge the two.
Best of all, it serves the 'new normal' but isn't wholly reliant on it. It's a safer investment choice because of its flexibility. And it's telling that the future of retail will still be 'live and in person' – just not as it was before.
Our consultants are here to help you understand what your retail business needs to stay ahead. Get in touch to discuss your futureproof retail strategy.