Food and Drink
6 inspiring initiatives for the future of grocery shopping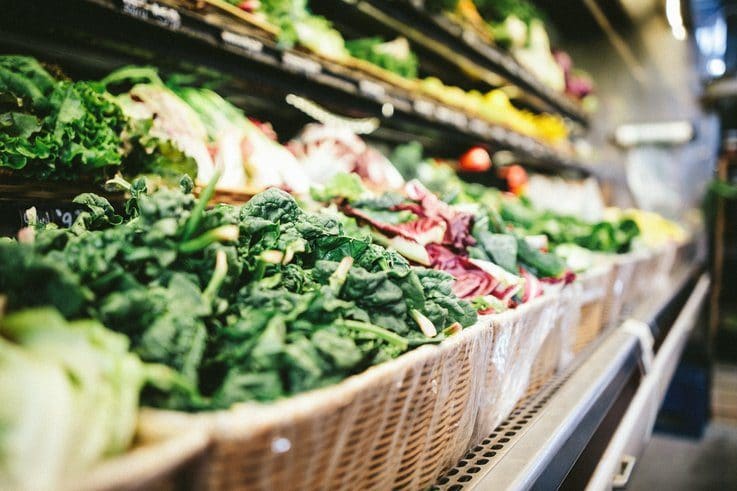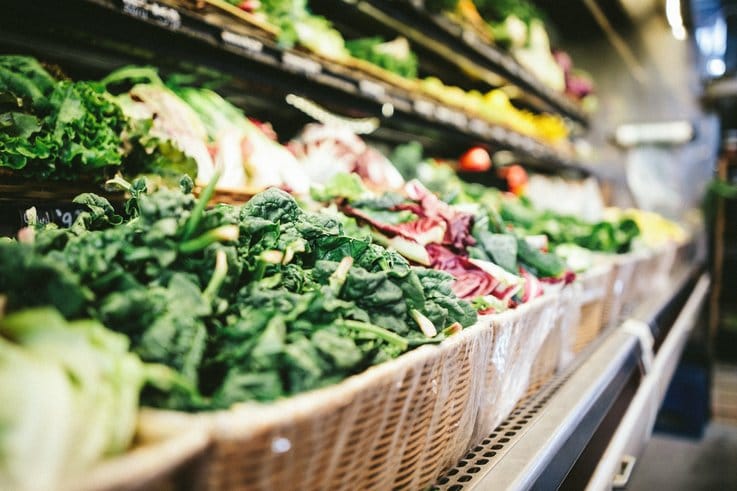 The future of retail doesn't always look the same, so what lies ahead for grocery shopping? Adoption of online food shopping continues to grow, but there's a wide array of other influencing factors from dietary requirements or lifestyle choices, to new food trends and changing eating habits.
As such, food retail is in need of change, but it's currently not always apparent what's being done. We've dug down into the world of grocery retail to bring you six inspiring initiatives that shed some light on the future of food shopping.
For even more inspiration join us for a specialised Future of Grocery Shopping retail presentation or Future of Grocery Shopping retail safari.
1. Hellmann's one-hour ingredient delivery service
Hellmann's is well known for its iconic brand of mayonnaise, as well as its wider range of condiments. What you may not know about it though is that the company has partnered with delivery tech start-up Quiqup to launch a new buy-and-cook service.
Using the dedicated beta app or the Hellmann's website, customers pick what they want to cook from a curated series of recipes. Quiqup then brings the required ingredients to their door within an hour. All the recipes make use of a Hellmann's product. The ingredients come from retailers that Quiqup works with, from big supermarket chains to local independents.
Not only does it act as a brand-building exercise for Hellmann's, but it also delivers value for time-poor customers by giving them an alternative option for when they need a quick meal. For example, if they have nothing in the house for dinner they can rapidly remedy the situation, without even having to leave the house.
It also positions Hellmann's products as being more versatile by giving customers new ideas about what they can make with them. For Quiqup it introduces customers to its on-demand delivery service, which may translate into repeat business.
At present the service is only in operation in London, but Hellmann's is looking at expanding it further.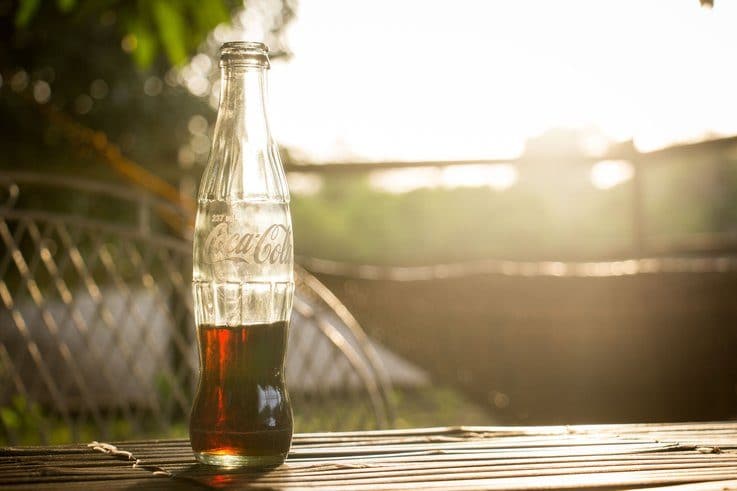 2. Coca-Cola personalised ads based on browsing history
Soft drink leader Coca-Cola has teamed up with Google to offer personalised in-store ads. In a pilot, digital screens were introduced at the end of soft drinks aisles in 250 Albertsons stores across America. These can communicate with a shopper's smartphone via proximity and wireless beacon tech to access IP address (for location) and browsing history data from Google's DoubleClick online ad system.
The data is used to estimate the customer's rough age and gender, as well as shopping habits. This then determines which ad is played on the screen in real-time. The result is tailored adverts based on who is nearby at any one time.
Specific figures from the pilot haven't been made public, but Coca-Cola has reported that it has caused an increase in sales of its products, and other soft drinks. A one-month return on investment (based on the cost of the screens) was also achieved.
The experiment is a good example of using personal information to tailor advertising to the customer, but in a broadly non-invasive way. Customer's aren't having to share masses of personal data, just information that they would usually give Google anyway. The use of browsing history also requires less effort from the customer, compared to opening a specific app for example, which can help with up-take.
3. Whole Foods cooking chatbot
One of the biggest retail issues for customers is choice paralysis – there are so many options out there for everything that it can be hard to make a decision. Equally, if they've never bought anything in a certain category before knowing where to start can be a struggle.
When it comes to grocery shopping, specialist grocery chain Whole Foods is trying to help customers overcome this issues, but teaching them to cook. The company operates a Facebook Messenger-based chatbot for browsing recipes.
Customers who know roughly what they want to eat can type in a keyword, eg 'Mexican', and even use food emojis to have suggested recipes appear. If they have no idea what they fancy, or if they are new to cooking, they can use the browse feature to narrow down the options.
The chatbot reduces the issue of knowing what to buy by enabling customers to get recipe suggestions while in Whole Foods' stores. They can then pick up the necessary ingredients immediately. Or if they see a certain ingredient, such as a banana, they can type in the word or emoji to see what they could make with it.
It also positions Whole Foods as a retailer that can deliver useful information to customers when they need it most, which can help build loyalty.
4. Farmhouse Market self-checkout store
You might associate 24-hour, staffless, self-checkout grocery stores with the likes of Amazon, but not with small rural towns in Minnesota. New Prague has a population of just over 7,500, but operates Farmhouse Market, a pioneering self-checkout community-minded grocery store. The focus is on local and organic produce from producers in the area, much like a regular farmers market.
The store operates on a membership basis, with customers paying $100 a year to be registered. They then receive a keycard for 24/7 access to the store and pay for their purchases using a self-checkout counter. Other perks as include a 5% discount on every purchase, and 10% off bulk purchases, as well as access to the community room.
The store is monitored by CCTV, with the owners able to see who goes in and what they buy. It also means they can have a conversation with members around things that they wanted to buy but weren't in stock, or to run a tab if they forget to pay for something.
Non-members can also shop in the space during its staffed hours (9 hours a week on Tuesdays, Thursdays and Saturdays.) This also gives them an opportunity to find out what the membership is about, and potentially sign-up.
The model was born out of recognition that the local community all operated different hours, whether because of long-distance communities, family, other commitments or a lack of easy access to local produce. It means they can shop when best suits them.
Although the exact set-up may work better in a small community, where everyone knows each other and stealing from the store would hamper reputation, than a large city, the idea of anytime access is becoming more valued by customers everywhere.
5. Brandless' no-brand, one-price model
Launched last year, Brandless' aim is to create a new way of shopping online. The company only sells own-brand non-perishable food, health and beauty, and household items, with everything priced at $3.
Each product is non-GMO, and many are organic, non-toxic, fair trade and more, which means it's a much more affordable way for people to make better buying choices. Brandless also offers a membership service where for just $36 each year (or $3 a month) customers can have free year-round shipping.
The company says that customers are paying on average 40% more for products of the same quality elsewhere, just for the brand name. This can extend to as much as 370% for beauty products. Brandless calls this BrandTax™.
What's interesting is that the company benchmarks pricing across five major retailers (in-store and online) to calculate the average BrandTax™ for each item in its everyday essentials selection. Every quarter it uses this information to calculate how much its customers have saved and shares it with them via their account page.
By having a single standardised price across all products, Brandless makes it as easy as possible for customers to make quick buying choices. There is usually just one of each type of product, aside from a few flavour or scent options, which removes the need to pick from hundreds of brands and options. The only shopping experience is much more focused and simplified, which is of a great help to many time-poor shoppers.
6. Farmstead AI stock waste control
Another start-up working to change the online shopping model is Farmstead. The company uses artificial intelligence (AI) to identify which products to stock, and how much, based on what people are buying. It hopes that this will enable it to cut the amount of unsold produce that goes to waste.
The company continues to learn about the purchasing habits and preferences of its customers. Its communications ask shoppers about what they throw away and offers advice to reduce future over-buying. Likewise, if a product doesn't sell then it's removed from the offering. As such, Farmstead continues to refine and curate its product offering to only have what people want to buy. No space or resources are wasted on unpopular or unwanted products.
Operating in San Francisco, the company says it can deliver orders in the Bay Area in as little as 30 minutes for less than $5, or free if they sign-up for weekly deliveries. As many products as possible are sourced from local suppliers. The food itself costs the same as if the customer went to the supermarket and there is no minimum order amount, which means it's a viable alternative to in-store visits. Even for customers who just want to top-up on a few things.
The system marries the idea of buying fresh produce locally, with the convenience of online shopping, making it the ideal middle-ground for many shoppers. The use of tech to reduce waste also helps to keep the overheads low. Equally, by learning about what customers actually buy, Farmstead is tapping into a future where grocery stores may carry less products overall, but more of what people want.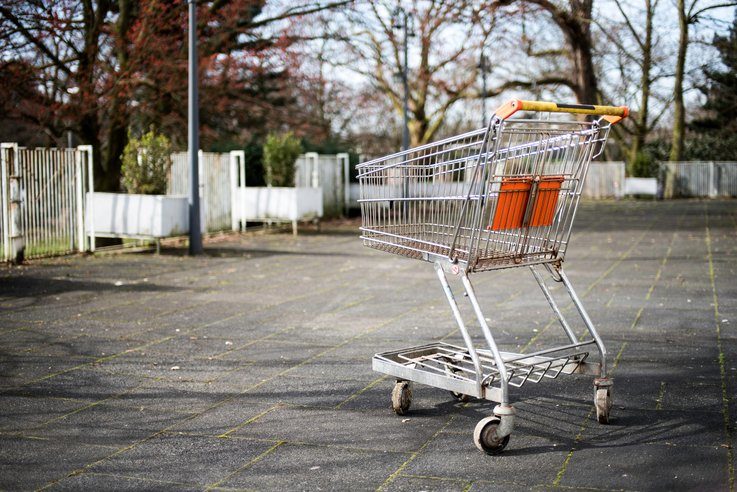 What's the future of grocery shopping?
As you can see, the future of grocery shopping doesn't lie in just one direction. Technology is a huge catalyst for change with many companies utilising new developments to offer greater value or service to customers. Yet others are using tech to create new grocery retail models.
Location looks to be another big driver for the future as retailers look to give customers more control over what they eat, and faster delivery times. A sweet spot of price, delivery times and ease of buying is helping to make online grocery shopping a real alternative to popping to the shops.
Customers are also responding to simpler pricing models, whether it's a single price for everything, a membership service or a delivery pass. Shoppers want to know how much something is going to cost them in total early on, and they want to minimise endless price comparing to make faster buying choices. Overall, choice is another major consideration, with customers responding to more curated selections rather than endless aisles of different options.
The future of grocery retail is therefore driven by many of the same things as retail in general. Knowing your customer and justifying what you do, whether that's your pricing, environmental policy or use of tech, are top considerations to get right. Unlike other retail areas though, grocery shopping is an essential, necessary expenditure for everyone. The future will be about who the customer thinks does it best.