Retail
5 things every retailer needs to implement in 2016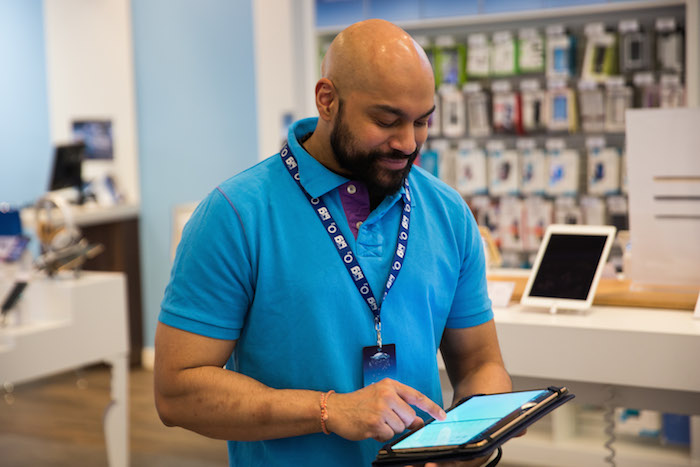 Image credit: Qudini
We've already asked experts their opinions on what's going to happen in retail 2016, but how can you begin to future proof your business for the year ahead? Here are five things every retailer needs to implement in 2016.
1. Digitally Equipped Sales Associates
Sales associates with access to a digital device like the iPad, can bridge the gap between online and a physical brick-and-mortar store. Purchase history can be stored in the iPad, which will allow them to have information to hand based on their customers' preferences, thus enabling them to provide a personal shopping experience.
According to Global Management Consulting Firm, A.T. Kearney, "physical stores remain the foundation of retailing, evidenced by the fact that 90 percent of all retail sales are transacted in stores and 95 percent of all retail sales are captured by retailers with a brick-and-mortar presence." British brand, Burberry is a good example of digital integration into physical stores. Sales associates are equipped with iPads to suggestively sell to customers and as well as inform them on whether a product is sold out or exclusively available online.
"If you are working with a customer, and they want an apparel item that's not available in the store, this is a way to look directly at the inventory system," says Harlan Eplan, vice president of business development at Global Bay Mobile Technologies. "It allows them to quickly find that item at a distribution centre that can be shipped directly to the customer."
2. Strong Omni-channel Strategy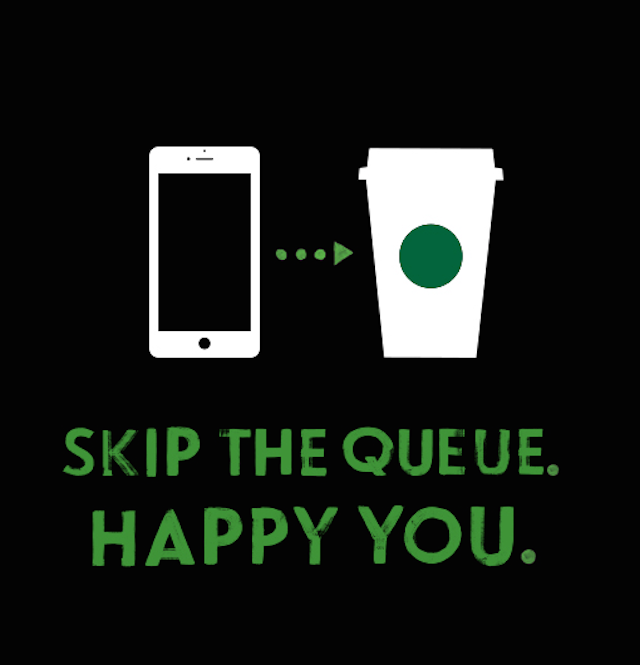 Implementing a strong omni-channel strategy is the only way to ensure that a brand is utilising all available opportunities to drive sales and increase customer loyalty.
According to Boston Retail Partners' 'The Future Store Manifesto', "The future store will be an omni-channel theatre blending the physical sensory experience with the convenience of digital."
Starbucks is a good example of a company that has seen a significant increase in sales. This is a result of their recently launched 'Mobile Order & Pay' app, where customers are able to order and pay for an item on their mobile/digital tablet and then pick it up at their nearest store.
According to UK Retail Week, 'mobile ranks as the top omni-channel priority for 67% of retail bosses,' as referenced in our Retail Trends Factfile on Omni-channel Retail.
3. Personalisation Technologies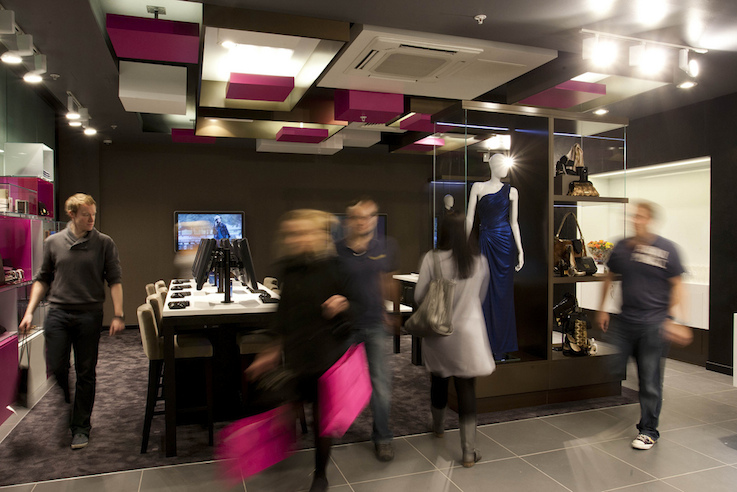 Image credit: EG Focus
Personalisation is key in generating a loyal customer base. According to UK Retail Week 'personalisation and customer service are seen as critical'. Personalised technology in retail allows retailers to engage with their customers on a more intimate level by tailoring their marketing campaigns to specifically adhere to the preferences and demographic information of their customers, thus encouraging purchases and driving sales.
House of Fraser is a company that has set the bar high with their implementation of iBeacon's. Apple's iBeacon is location-based technology that uses Bluetooth to communicate with devices that are beacon enabled. According to a report by House of Fraser in September this year, "ecommerce sales grew by 30.8% to represent 17.5% of sales, during a six month period that saw the store's multichannel innovation grow rapidly."
Many brands have enabled their apps to communicate with iBeacon's inside or near their stores. For example, if a customer with the House of Fraser app walks past a mannequin, tailored information is fed directly to their mobile phone or tablet with information about where the products on that mannequin can be found in store.
According to econsultancy.com "28% of customers would like the shops they visit to know exactly who they are when they walk in the door through the use of location-based technologies." It's not all about iBeacons, either, which require an app to work. Google's Physical Web suggests the future is URLs, not apps, again using low energy Bluetooth levels – find out more about it here. And in our interview with Qudini, they said they were working with 02 to utilize their wifi to know when customers had arrived in store.
Whatever your choice of tech, by 2016, subtle, personalised technological advancements should be applied across all channels i.e. sales associates, website, mail and mobile/tablet notifications.
4. Localisation


Image credit: Amazon
It's important to ensure that brands implement a localisation strategy. It is a result of brands expanding globally that requires them to preserve their voice and maintain brand consistency while effectively translating their core messages across borders. Issues such as the percentage of people using the Internet in a specific country and local language translations are important factors to acknowledge when localising a brand.
Amazon is a good example of a brand that has expanded while always being clear and consistently focused on their customers. According to statista.com, Amazon has the following share of Internet users:
• Germany 78%
• India 77%
• United Kingdom 73%
• Italy 72%
• United States 70%
• France 57%
• Ireland 57%
• Japan 56%
• Spain 51%
• Canada 50%
Amazon leverages various channels and is consistent in its core messages with content tailored to its locality. The above statistics are an example of them being able to provide a successful customer experience in the few places where they operate, while maintaining a high percentage of localised Internet users.
5. Improved data analytics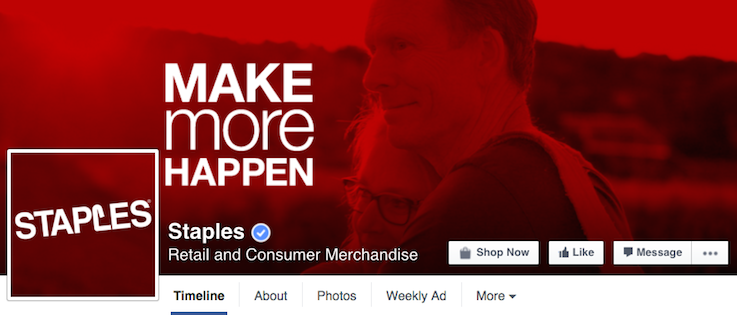 Brands must improve their data analytic strategies to understand the needs of their customer so that they can ensure they are meeting their demands and providing customised shopping experiences. Successful marketing is built on a brands ability to know what campaigns will work on each type of customer who shops with them.
Big data analysis uncovers patterns and correlations, trends and customer preferences as well as other information about a brand that can ultimately help them analyse what steps to take to better understand their customers. According to onalytica.com, "87% of enterprises believe Big Data analytics will redefine the competitive landscape of their industries within the next three years." It also was one of the factors cited by Tommy Howard in in his predictions for 2016.
Office and education supplies retailer, Staples is a good example of a brand that has used Big Data analytics to ensure their customers are able to shop with ease. The company sought to improve the way they gathered information from their social media channels by reducing irrelevant data that was hindering them from understanding their customer's needs.
The solution for Staples involved deploying computer technology giant, Dell Services to manage a cloud-based strategy that would rapidly pick up on relevant data from its social media channels in order to better decide what aspects of the brand needed improving, from store policies to back end web development and effective marketing campaigns.
Want to equip your business for 2016? Our innovation springboard retail innovation workshops can help shape your thinking for the coming year, and help you stay ahead of your competitors. Find out more here.