Pop Up Stores
The 51 best pop-up stores of 2019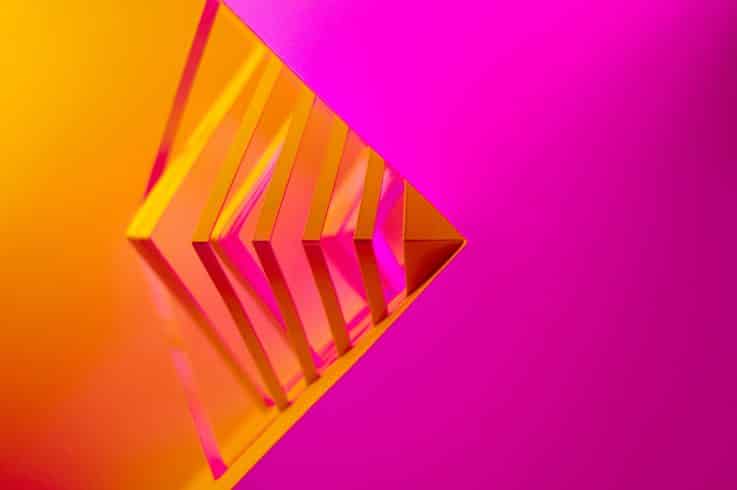 Pop-ups are now big business for the world's biggest retailers.
All over the world, pop-ups with a wide variety of purposes are opening in an ever wider variety of spaces. Sometimes it's to launch a new product range, and sometimes it's to communicate the values and ethics of a brand. Sometimes they're simply a way for online businesses or non-retail companies to test out the world of physical retail for the first time.
Whatever the reason, our retail consultants have seen hundreds this year on their travels.
Not all of them made a lasting impression though.
Here is our pick of the 51 best pop-up stores of 2019 (in alphabetical order):
1. Amazon smart home
Amazon partnered with several tech brands to launch a smart home experience pop-up in Westfield, London. Powered and controlled by Alexa, visitors could explore a wide range of smart home devices that were all ingeniously linked together. Among other things, visitors could control and alter kitchen appliances, lights, mirrors, plants, blood pressure monitors and more, simply through voice activation. It's notable that Amazon, a business famous for 'hurting the high street', is now constantly opening and trialling physical retail spaces.
2. Banksy 'GrossDomesticProduct'
Banksy's 'GrossDomesticProduct' pop-up in South London grabbed headlines earlier this year. As you would expect, it was cloaked in mystery. Banksy said the store was opened because of a legal battle with a greetings card company over rights to his own trademarks. The store was designed to replicate the look of an antiques shop, and was filled with various Banksy pieces. According to the infamous street artist, all proceeds went towards buying a new migrant rescue boat.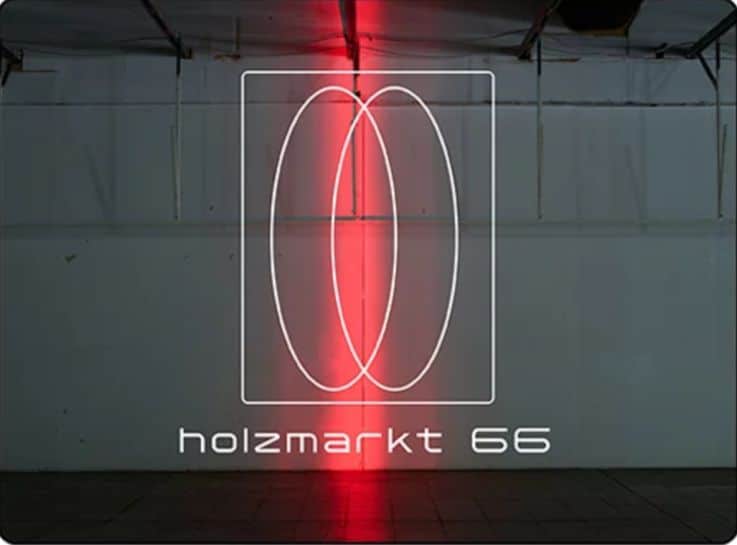 Image credit – Browns
3. Browns
Farfetch-owned Browns Fashion opened an experimental pop-up in Berlin in November. The pop-up opened in an abandoned supermarket, and was used as a space to test new retail concepts and partnerships across fashion, music and art. Browns Berlin is potentially the first of many 'roaming retail' spaces that the brand calls 'Browns Nomad' – built on the idea that temporary spaces allow brands to really connect with the neighbourhoods and communities they operate within.
4. Carlsberg
Carlsberg launched a sustainability-driven packaging and brand identity pop-up in Singapore this year. The experiential marketing activation drew attention to various eco innovations, including ink that's made using renewable energy, a wax emulsion applied to bottles to double their lifetime, and also a 'fresh cap' that reduces oxidation. Consumer trends suggest customers are becoming increasingly keen to buy from brands who strive to be sustainable in a meaningful way – and this pop-up was a clear reaction to that trend.

Image credit – Collector Square
5. Collector Square Paris
The vintage clothing platform Collector Square's Paris pop-up was a big success. It offered a wide-range of second-hand luxury items, including bags, watches and jewelry. It follows in the footsteps of a number of online retailers' opening physical spaces – with pop-ups being the ideal testing space for bigger physical ambitions and plans.
6. Converse Renew
Converse showcased its commitment to sustainability by launching a one-day pop-up earlier this year. The space in Coal Drops Yard supported the launch of its Renew Canvas collection which is made from used plastic bottles. The space itself was created from locally sourced and recycled materials to support the launch. The one-day event also hosted DIY workshops on upcycling garments and provided a space for education and experimentation to further support Converse's sustainability brand.
7. Depop Live
E-commerce fashion app Depop invited 50 of its best sellers to set up shop in its temporary space on Broadway in New York. The two-day event was a physical version of the online marketplace. The event was targeted at its Gen Z community of fashion entrepreneurs, with two days of immersive experiences including music, art installations, panels and workshops. There was even a talk on transparency, sustainability and activism with a panel that included designers and sustainability experts.
8. DSW
Footwear retailer Designer Shoe Warehouse (DSW) recently opened a seasonal pop-up with a difference. No merchandise could be purchased in the store; instead it was part of a nationwide campaign to give back. Partnering with the charity Be Strong, the focus was on asking customers to donate new and gently used shoes, which were repurposed in children's uniforms. The store used immersive features to show the impact of the donations. For those that couldn't make it to the store there was an accompanying digital store, all geared up for likes and shares.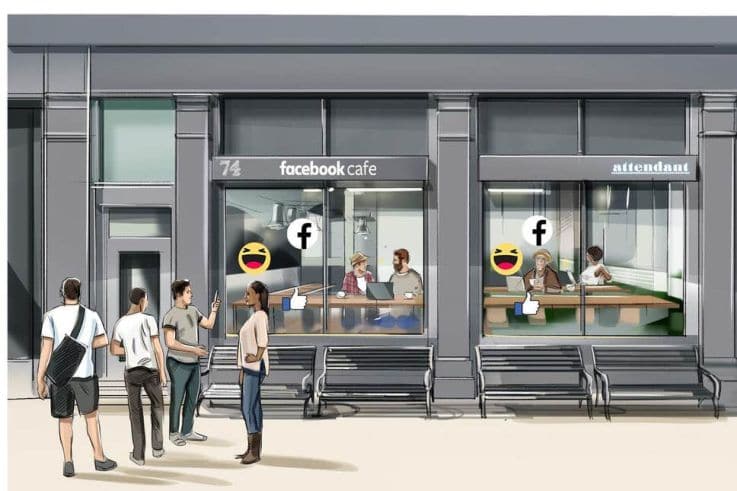 Image credit – Facebook
9. Facebook Cafe
Earlier this year Facebook opened a pop-up cafe in London. The purpose was to encourage privacy check-ups from Facebook users. The cafe offered free drinks to anyone willing to engage in a privacy check-up – a clear response to criticism over the way Facebook has handled personal data in the past. Many Facebook users suggest they don't know how to customise their data settings, and this cafe was a smart way of addressing that.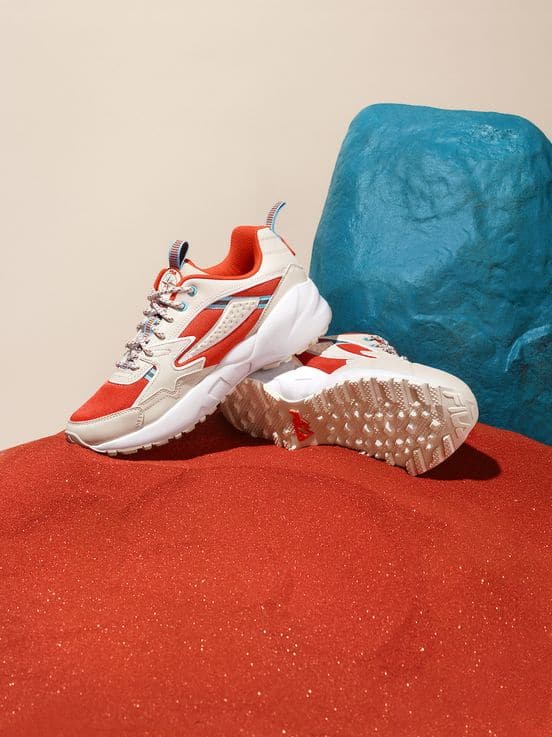 Image credit – FILA
10. FILA Explore
During the summer, FILA opened several pop-ups around the world to celebrate the launch of a new adventure and sportswear range. The explore collection of sneakers, windbreakers and backpacks, and the pop-ups themselves played host to a number of panel discussions featuring relevant influencers and celebrities.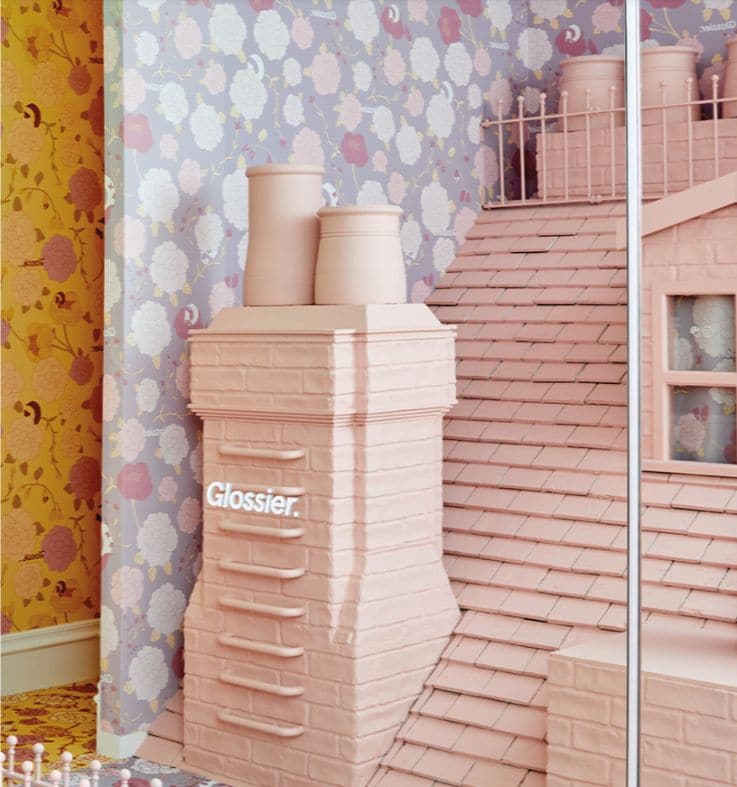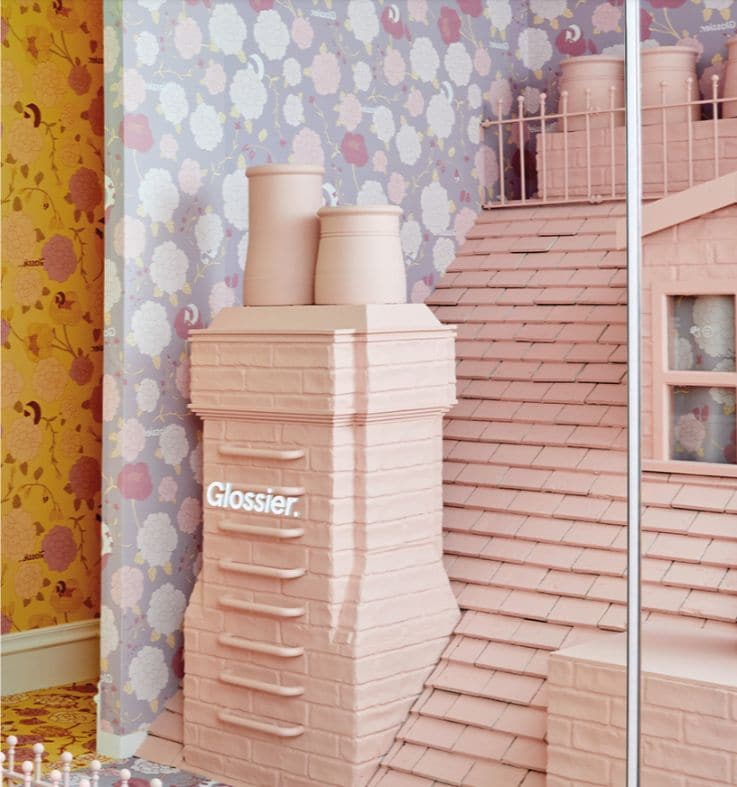 Image credit – Glossier
11. Glossier
Cosmetics retailer Glossier opened a pop-up on Floral Street in Covent Garden that was a must-see for fans of the brand. Inspired by British architecture and interiors, the store was decorated in colourful floral wallpaper and carpets which were hand drawn by the in-house creative team. Each room followed a different colour scheme and in true Glossier style they included positive affirmations like 'you look good' on the mirrors. There were also lots of fun playful elements such as secret doors taking you from one room to another, adding some theatre to the experience.
12. Goop
Gwyneth Paltrow's lifestyle brand Goop opened a pop-up in Tokyo for its first foray into the Asian market. Fittingly located in the upscale Roppongi district, the store carried Goop's own brand line of sportswear as well as ready-to-wear, skincare, candles and crystals. Notably, it was home to the first Goop Kitchen, a café concept paying homage to the brand's roots with California-style fare.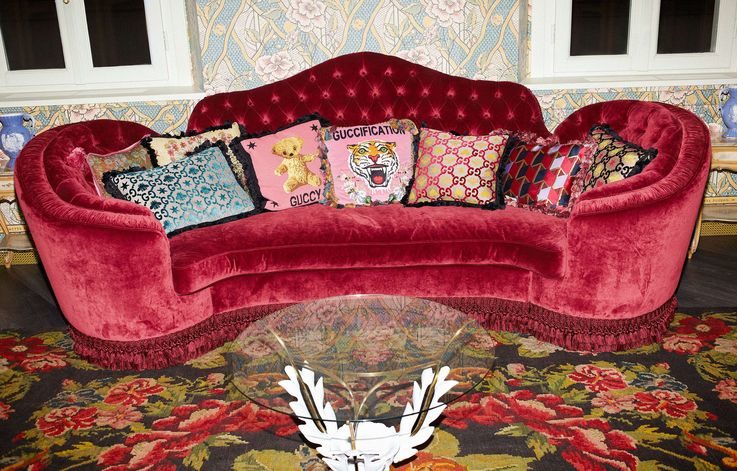 Image credit – Gucci
13. Gucci apartment
Italian fashion house Gucci created the perfect pop-up to showcase its interiors range. The two-storey 'apartment' created for Milan Fashion Week had all the latest additions to its collection. The space was decorated head to toe in the brand's signature patterns and prints and it was as eccentric and colourful as you would expect. There was also an augmented-reality app to coincide with the opening, through which you could explore historic places across Milan whilst viewing different Décor pieces on-screen as virtual oversized sculptures. It was a fascinating mix of high tech, and high fashion.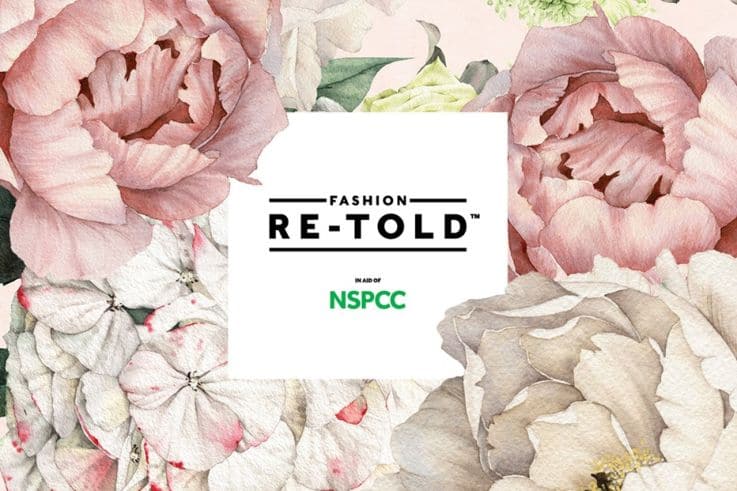 Image credit – Harrods
14. Harrods Re-Told
Harrods Re-Told was a charity pop-up shop with a difference. Luxuriously designed by Harrods, scented by Jo Malone, and stocked with pre-loved designer clothes donated by brands like Stella McCartney and Ralph Lauren, it was a brilliantly ethical and sustainable concept. Best of all, all proceeds went to Harrods' charity partner NSPCC.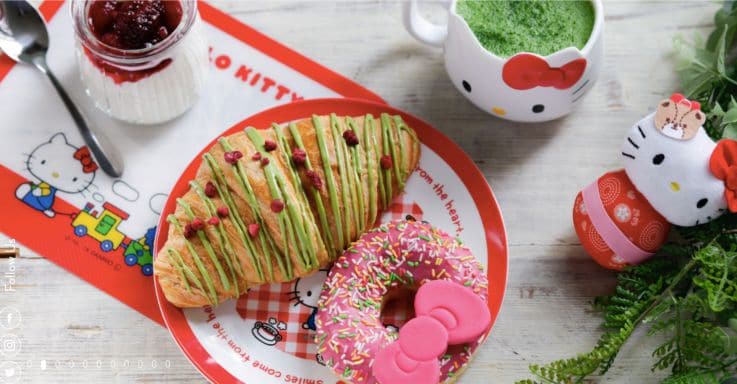 Image credit – Tombo Cafe
15. Hello Kitty Cafe
Hello Kitty's cafe pop-up in London runs until February 2020. It coincides with the 45th anniversary of the much-loved brand, and features a menu built around all the colourful characters. It's located inside the Tombo cafe in Fitzrovia, and already drawing big crowds for the holiday season.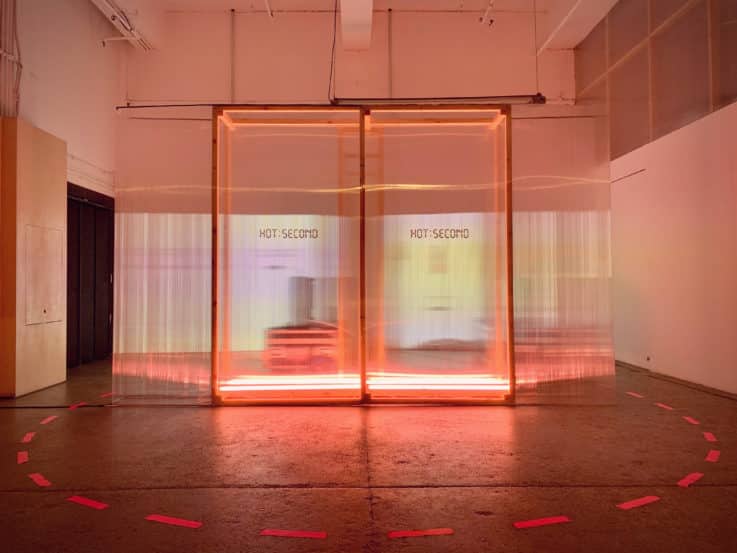 Image credit – HOT:SECOND
16. HOT:SECOND
This fascinating and short-lived pop-up in London offered digital garment experiences via world's first 'digital clothes' store, and customers were encouraged to bring in an unwanted item of clothing. In return, they were allowed to try on a garment digitally from a number of leaders in the digital clothes field – but couldn't actually purchase it.
The digital testing happened in pods hooked up with cameras and magic mirrors. Customers could take a photo of them wearing the digital design which they could then share online. Customisation stations were also in place to upcycle the used items customers brought in. The pop-up acted as a testing space for digital clothing, as retailers and technologists try to work out how it can be effectively monetised.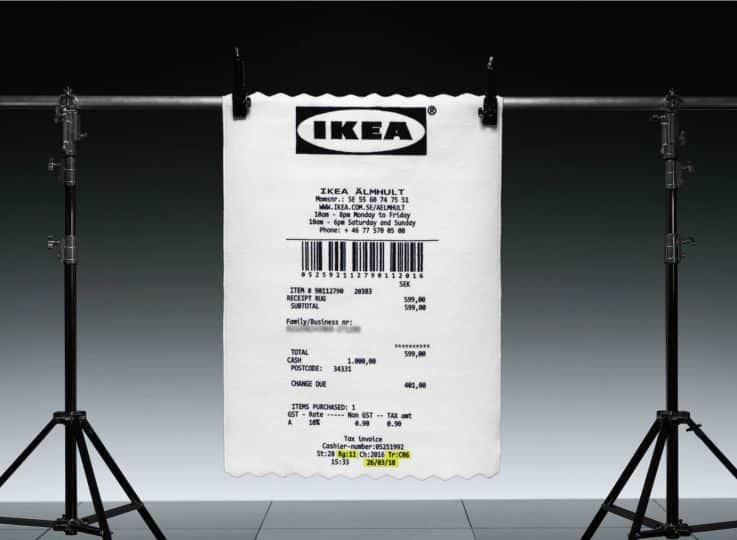 Image credit – IKEA
17. IKEA Fitting Rooms
The home and furniture giant joined forces this year with Virgil Abloh to launch a pop-up in London for its collaboration on the Markerad collection – which consists of furniture and accessories designed for IKEA. The space featured 'Fitting Rooms' which included various items from the collection so that Instagrammable moments could be captured.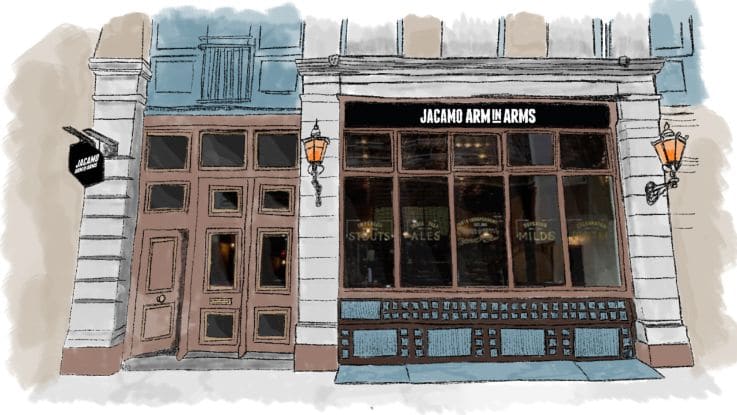 Image credit – Jacamo
18. Jacamo pop-up pub
Jacamo's pop-up pub in London was an interesting social experiment by the men's clothing brand. It offered a 'safe space' for men to discuss their issues, and to get a sense of what the 2020 man would be. Men could claim a drink on the house, listen to live music, get a free trim from the in-house barber, or speak to one of the stylists in residence. It even featured celebrity visitors, including Freddie Flintoff.
19. Jo Malone fragrance exhibition
Jo Malone's interactive fragrance exhibition in London made big headlines this year. The idea was to create an immersive experience that told the stories of the brand, and the perfumes. It included scent booths, photo booths and a video projection room, as well as workshops that allowed customers to try out marbling and glass tinting. General access was free, but demand was so high that access was limited. There could well be a future in perfume exhibitions.
20. KitKat Sake
Nestle Japan unveiled a pop-up 'bar' at Craft Sake Week in Roppongi Hills, Japan, earlier this year. KitKats and sake may not be a common culinary pairing but that didn't stop it happening. By answering five different questions, Nestle's platform used AI to decide which of the 15 KitKats on offer was for you. Customers also received a complimentary sake to go with it. For the 11 days the pop-up was open there were 10 new sake selections offered each day. It's a great example of a brand having fun with tech, and using it to drive footfall.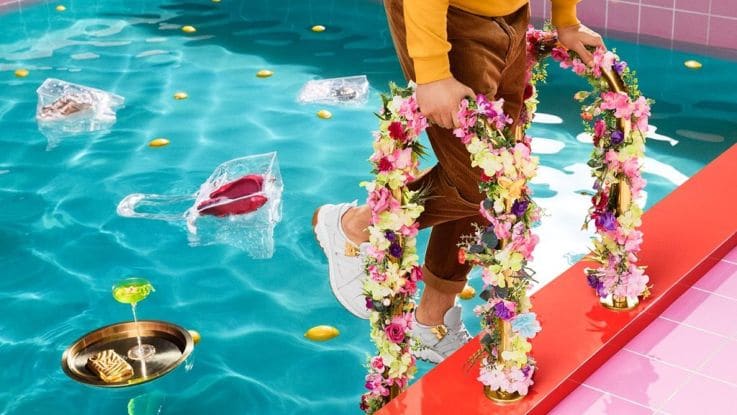 Image credit – Klarna
21. Klarna
Payment provider Klarna set up a pop-up in Covent Garden, London, earlier this year designed to show retailers how injecting experiential features into physical stores can create closer engagement with customers. The immersive pop-up featured lots of brands and products that were previously only available online. From fashion and beauty to interiors and technology, brands such as Asos, Cambridge Satchel Company and Swoon came together to create an inspiring shopping experience. The products were all for sale alongside a programme of events that included styling sessions, DJ sets and competitions.
22. Lego art gallery
Lego launched an art gallery pop-up this year in London. It was a celebration of Lego's heritage, which featured an exclusive collectible wooden model (Lego began by making wooden toys in Denmark in the 1930s). The pop-up was hugely popular and operated with 30-minute reservable slots. Many retail experts think bookable, exclusive experiences will play a big part in the future of retail.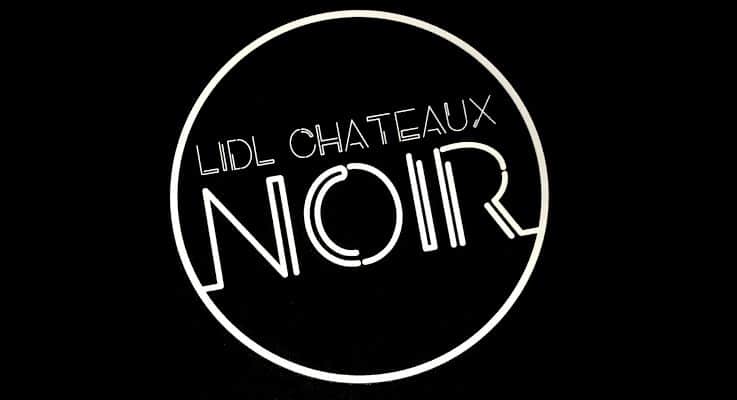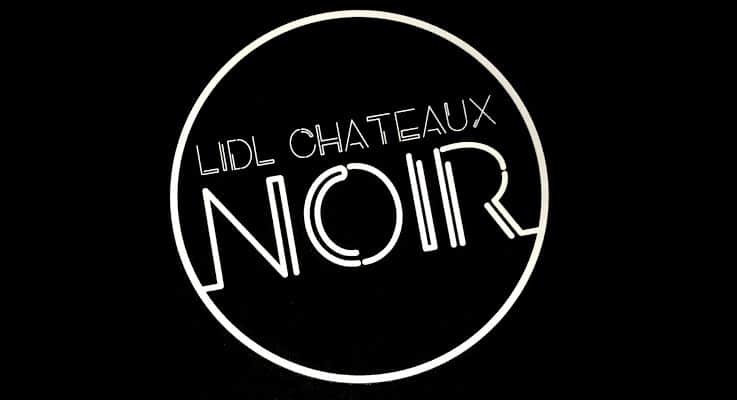 Image credit – Lidl
23. Lidl Chateaux Noir
Lidl is well known for its cheap but quality alcohol – and a new pop-up experience in London called Lidl Chateaux Noir brought its customers closer to the wines they love. The experience started in the Discombobulation chamber – a candy cane striped space that throws off the senses. Visitors were then moved to the Cellar Noir where they sampled the wines in the dark served by waiters wearing night vision goggles.
Lidl wanted to inspire customers to learn about wine quality through taste – and not through bottle design or branding. It's a great concept, and brilliantly all proceeds went to the NSPCC.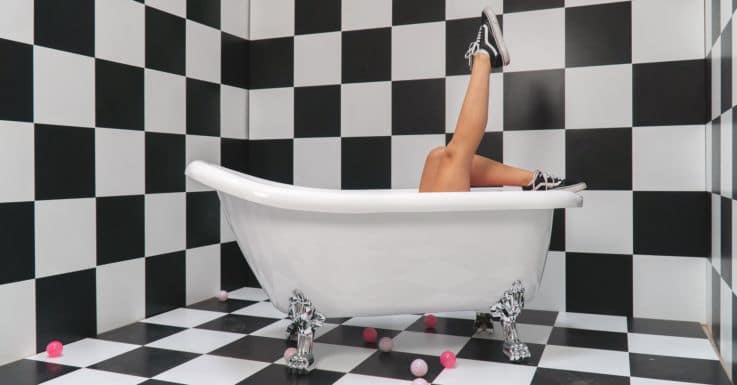 Image credit – London Selfie Factory
24. London Selfie Factory
The London Selfie Factory pop-up in Westfield was a dream experience for Instagram lovers. It encompassed 20 different dramatic backdrops or booths for quirky social media images. Among the most popular was a bath of pink balls and a 1950s diner. A circuit around the space cost £10 a ticket, and with similar spaces popping up all around the world it seems experience as entertainment is still a big winner.
25. Louis Vuitton
Louis Vuitton's pop-up in New York was most notable for the colour scheme – every inch of the space, inside and out, was painted in neon green. The space featured a series of exclusive products designed for this space. And to entice customers, a mailbox, fire hydrant, and bicycle further up the street were all painted in the same bright green to extend the experience outside of the store.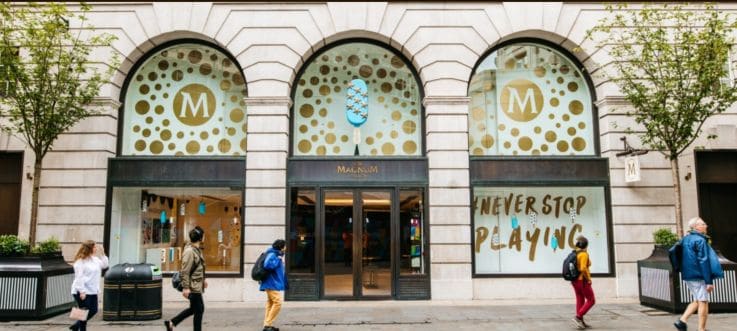 Image credit – Magnum
26. Magnum Pleasure Store
Magnum's 'design your own' Pleasure Store pop-up returned this year in London. The space allows customers to design Magnum ice creams to their own specifications – and many of the creations became Instagram hits! The space is as much about engaging visitors to the store as it is creating some social buzz. The store also played host to a number of cultural events.
27. Matchesfashion.com yacht
The luxury fashion retailer took its brand out to sea for 2019. It teamed up with Pellicano Hotels to set sail along the coast of Italy on a 1930s yacht. The event kicked off at the brand's London townhouse, 5 Carlos Place, where the boutique was kitted out like the II Pellicano yacht.
The yacht itself was transformed into a resort-wear shop and over the course of eight days it made stops at three of Pellicano's hotels, allowing customers to explore some of these leading tourist spots. Luxury retail experiences don't come much more luxurious than this.
28. Miniwiz
A fascinating pop-up opened in Sardinia this year. It didn't accept money; customers purchased items with plastic they brought in to be repurposed. The store only sold items made in store from donated materials such as coffee cups, water bottles and shopping bags. There was also an associated app where customers built up credit to put towards items in the store. This concept also appeared at London Design Festival and Milan Design Week.
29. Moncler House of Genius
Moncler opened a new 'House of Genius' pop-up in Tokyo this year, with other temporary spaces launched in Milan and Paris too. The focus of the space was on live events and in-store creative sessions. It was designed to look like a gallery rather than a retail space, and had a flexible design that allowed events to easily take over. Increasingly, pop-ups are seen as a marketing and brand awareness opportunity rather than a means of driving sales, and this was a classic example.
30. MUJI
Muji launched a long-running design and retail pop-up store in New York earlier this year. Open until January 2020, the SoHo space aims to show off the brand's design history by highlighting classic archive MUJI products. It also taps into MUJI's graphic design chops with an exhibition of its posters, including work by Ikko Tanaka. The space shows just how much MUJI has evolved over the years with video screens showing off some of its latest global initiatives, such as the MUJI hotel and MUJI diner.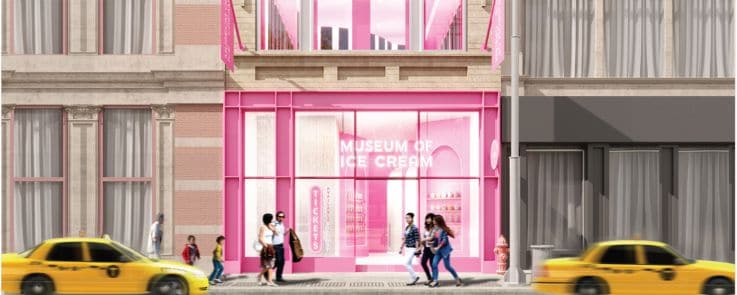 Image credit – Museum of Ice Cream
31. The Museum of Ice Cream
Inspired by the founder Maryellis Bunn's dream of jumping into a pool of sprinkles, at the MOI you can actually jump into a giant pool of sprinkles! The life-size pool is bubblegum pink and has slides to launch yourself into the pool for that ultimate action shot. The creators believe ice cream to be a symbol of joy and have created a space that ignites all five senses. Everywhere you turn in this wonderland you will find a photo opportunity, from the swing against a backdrop of floor to ceiling whipped cream cans, to the sit-on unicorns or jewelled elephants. It's heaven for kids and Instagrammers alike.
32. New Balance Pub
Sportswear brand New Balance launched a pub to accompany its sponsorship of the London Marathon. Called The Runaway, it only traded in the currency of miles ran, rather than money, to incentivise people to go for a run. Using the Strava app runners logged their miles which were then exchanged at the pub for drinks and food. The central London location was fitted out like a traditional English pub with dartboards and jukeboxes. It created a lot of buzz, and was a real smart way of bringing runners together around the brand.
33. Paco Rabanne Express Delivery
Paco Rabanne's Christmas pop-up in London has caught everyone's attention. That's mainly because it's housed in an unusual location: Wapping's hydraulic power station. The express delivery pop-up includes a series of bespoke installations, a wind tunnel, and visitors are offered their own safety deposit box style mailbox containing exclusive fragrances. Opening pop-ups in unusual locations is an increasingly popular way of creating brand buzz and driving footfall.
34. Palace pop-up
Palace Skateboards announced an amazing pop-up earlier this year that was housed inside a Shanghai nightclub. It hosted the exclusive release of the Juventus and Adidas collaboration, and was a key milestone for the British brand as it extends further into the Asian market following the opening of its Tokyo store in 2018. A shop in a nightclub might seem odd within European retail, but in Shanghai's innovative scene it fitted in perfectly.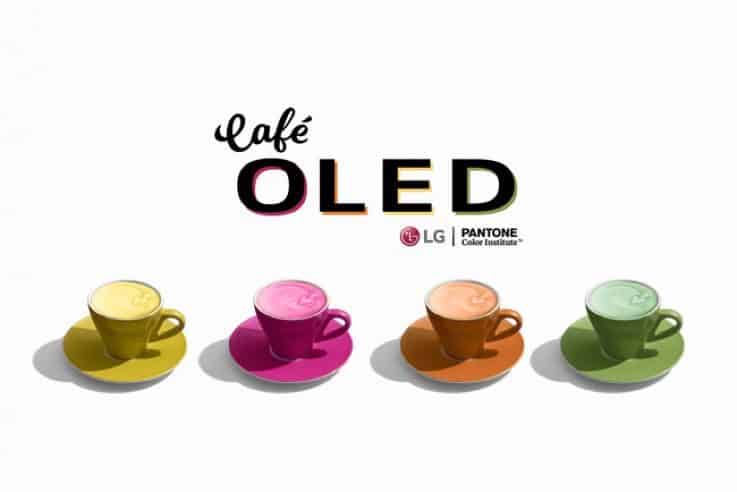 Image credit – Cafe OLED
35. Pantone/LG
The Pantone Colour Institute and electronics company LG teamed up for a pop-up café in SoHo, New York. Café OLED is named after LG's Organic Light-Emitting Diode TVs which hang on the walls displaying work by multi-disciplinary artist David McLeod, and inspired by Pantone's summer 2019 colour palette. Local baristas served flavoured latte's inspired by the four colours of the summer. The space was purely a showroom with no TVs for sale.
36. Patagonia activist cafe
Patagonia launched a pop-up cafe in London this year that played host to climate activist training courses. Training sessions on activism, workshops on carbon literacy and seminars on habitat conservation were all hosted in the trendy Broadway Market location. It also acted as a lending library for important books written about climate change. It was a really smart way of advocating Patagonia's values, and a good example of how brands can do much more to showcase their commitment to sustainability.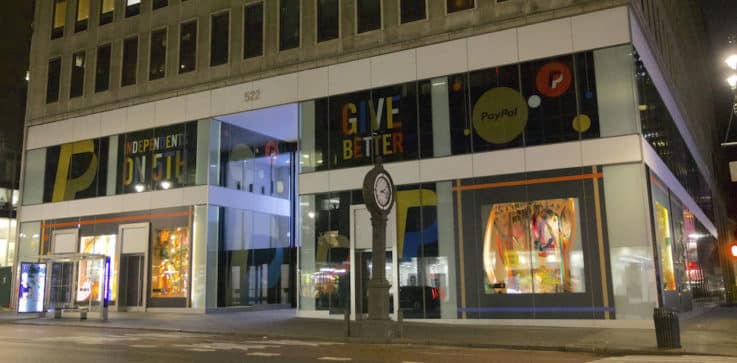 Image credit – Paypal
37. Paypal
Electronic payment company Paypal launched a pop-up on one of New York's busiest shopping streets, Fifth Avenue for the holiday season. It unveiled a series of window displays to support small businesses. The browsing was limited to window shopping but there were QR codes to scan which directed customers to the small businesses' websites. For the lucky SMEs involved, this was a rare chance to get some coverage on one of the world's most sought-after retail locations.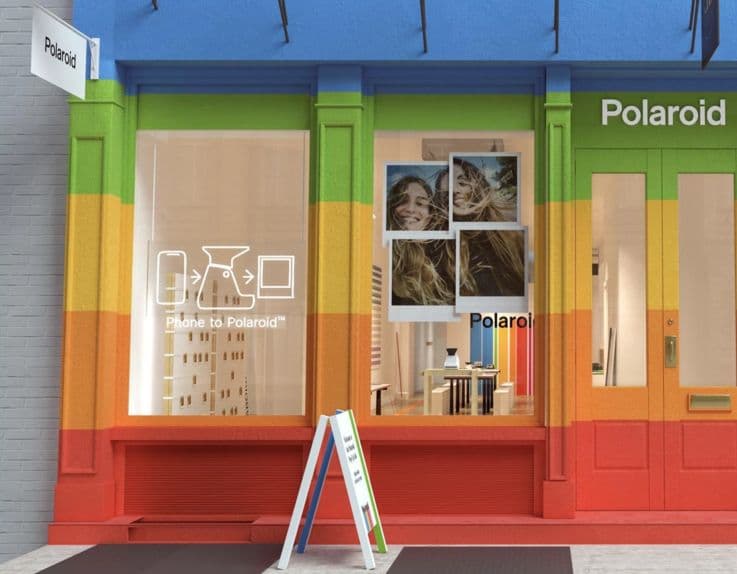 Image credit – Polaroid
38. Polaroid Lab
Polaroid opened a pop-up space in NYC for the first time ever to promote Polaroid Lab – a product that allows users to create Polaroids directly from their smartphone cameras. In the age of digital, this pop-up was all about promoting the wonders of analogue. Visitors enjoyed an immersive installation that featured AR content embedded into each image. The pop-up also hosted photography workshops to build appreciation for pre-digital photography and all the craft involved.
39. Pride
A Pride in London pop-up store was launched in Seven Dials in conjunction with London LGBT+ Community Pride CIC. The store was curated in partnership with Mary Portas' creative design agency Portas. The street party themed space marked the anniversary of the Stonewall Uprising – when members of the LGBT+ community demonstrated against oppression in Greenwich Village, New York City. Posters and archive footage from the riots were used as inspiration for the store. The retail space sold Pride in London merchandise as well as Pride Gin and Pride-themed gifts from Asos. But the store was also designed as a community space, and hosted a programme of events to allow people to connect with Pride.
40. PUMA
PUMA launched an innovative pop-up store at Protein Studio in Shoreditch, London. To promote the PUMA LQD CELL trainer, it used interactive experiences to boost mental and physical health. The space was split into a calm zone (breathing exercises and meditation), focused zone (fast paced rhythmic exercises) and energy zone (HIIT exercises). It was a smart concept, connecting its new product with a relevant and uplifting experience in one space.
41. Revlon
Revlon's 24-hr beauty salon pop-up in London was another great example of how a pop-up can help to promote a specific product. The product being launched was the 'life proof' ColorStay foundation range, noted for its durability. So the pop-up, which was open morning, noon and night, highlighted how the product was designed for long wear. Many people reserved slots, and all kinds of services were offered including speedy manicures, pedicures and hair styling, along with make-up artists applying foundation.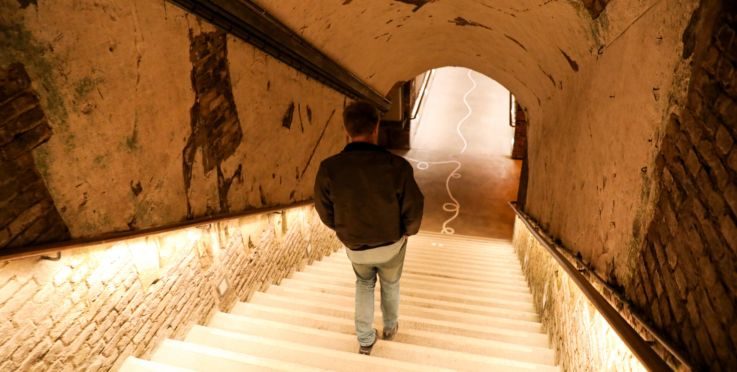 Image credit – Ruinart
42. Ruinart Champagne hotel
Fashion designer Jonathan Anderson and e-commerce platform Clos 19 teamed up with Ruinart Champagne to create a pop-up hotel in Notting Hill, London. Open for only 10 nights, the one-room Hotel 1729 offered dinner, bed and breakfast and Ruinart champagne on tap. Anderson, Creative Director of luxury fashion brand Loewe, took inspiration from the House of Ruinart in Reims where he explored the vineyards and cellars. The goal was to take customers on that journey, telling the history of the brand throughout their time at the hotel. The experience was priced at £1200 for two guests but the lucky two were able to invite up to six guests for dinner to share the experience with them.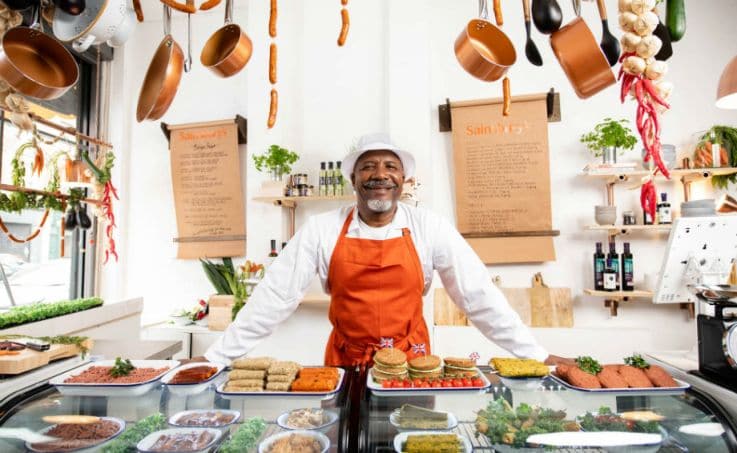 Image credit – Sainsbury's
43. Sainsbury's 'meat-free' butchers
Sainsbury's 'meat free' butchers shop pop-up in London was another space that really caught our eye. It coincided with World Meat Free Week, and featured a variety of Sainsbury's meat-free products. There were lots of free samples on offer, and experts were on hand to offer tips and recipes. Pop-ups like this are an excellent way of showing that a brand stands for something beyond commercial ambition.
44. Self-Portrait
Womenswear retailer Self Portrait launched a stunning pop-up in the heart of SoHo, New York – it's first physical retail space in the United States. White and pink floral lace hung from six metre high wooden frames to create a feeling of exploration and discovery as you entered the space. The pink lace also represented pieces in the collection at the time of opening. The immersive space also offered limited edition items exclusive to the pop-up.
45. Sonos
In celebration of its collaboration with Google Assistant, Sonos launched an ambitious pop-up this year in Soho, London called 'The Brilliant Sound Experience'. It was an immersive, multi-sensory experience that allowed visitors to not only hear music, but feel and see it. It featured two rooms: one which covered the structure of a song, and another that examined the emotion of music. Elements of songs by The National and Slowthai were broken down and turned into physical shapes. And visitors were encouraged to wear an EEG headset that recorded and displayed brainwaves in reaction to the songs. It was a bold, strange and genuinely ambitious project that showed retail spaces really can be anything.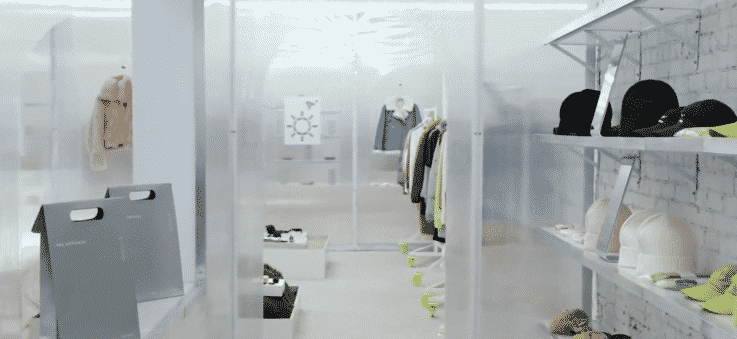 Image credit – The Arrivals
46. The Arrivals
Direct-to-consumer outerwear and accessories retailer The Arrivals returned to NYC with its annual pop-up this year. This time, the theme was extreme climate. Designed in collaboration with Brooklyn design strategists Early Spring, the store was divided up into three separate zones. These zones represented different microclimates – sun, snow and rain – and had the coordinating apparel to match. The space was staffed by seasoned guides who gave customers valuable insight about the merchandise and its purpose.

Image credit – The Skimm
47. The Skimm
Millennial focused media company The Skimm opened a pop-up in New York that helped to solve holiday shopping needs with an omnichannel approach. It has helped customers to find the perfect gift, with over 150 different items across fitness, fashion and home decor – and is open right up until Christmas eve.
The space also features in-store programming and events, plus a 'recharging' lounge sponsored by STARZ for weary shoppers to relax in. Another partner, Batiste, is hosting a hair refresh station where stylists
revitalise customer hairstyles. It's a smart move for the brand which already has millions of readers who look to it for recommendations.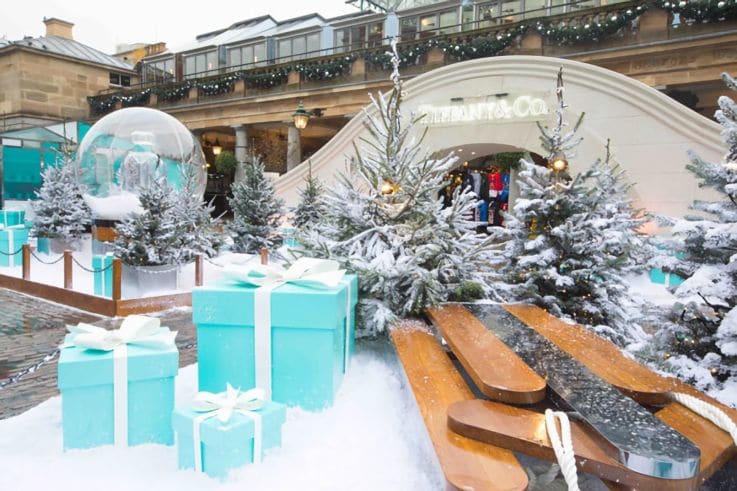 Image credit – Tiffany & Co.
48. Tiffany Ice Rink
Tiffany & Co. is celebrating the launch of its fragrance with a pop-up ice rink in London's Covent Garden. The winter wonderland can be accessed via a Tiffany Bridge that's inspired by Central Park. It features giant Tiffany blue boxes, sparkling snow, and the skating rink itself. Launched in November, it continues until Boxing Day and is ticketed, but some spots are available on the day.
49. Tommy Hilfiger
Tommy Hilfiger launched a pop-up on Rockaway Beach in New York this year that focused on personalisation and hyper-localisation. Tie-dye customisation was a central offer for customers, with lots of flexibility around how it was delivered. Almost all products could be tie-dyed, either on-site or through pre-ordering. Photographers were also on hand to take professional pictures of customers in their new gear. Tommy has a long-term strategy to open lots of pop-ups across multiple locations that are each focused on local customer interests and customisation.
50. Westfield Trending
Westfield London experimented this year with a fascinating three-day pop-up shopping initiative in partnership with AI trend experts Next Atlas. Using the power of machine learning, Next Atlas tracked over 400,000 global 'influencers' to find out what fashion items were trending each day. A list of trending items was then given to a Westfield stylist who hunted out those items from the entire shopping centre each morning. It was a really interesting attempt to bring online and offline together, and possibly holds a clue about the future of shopping centres.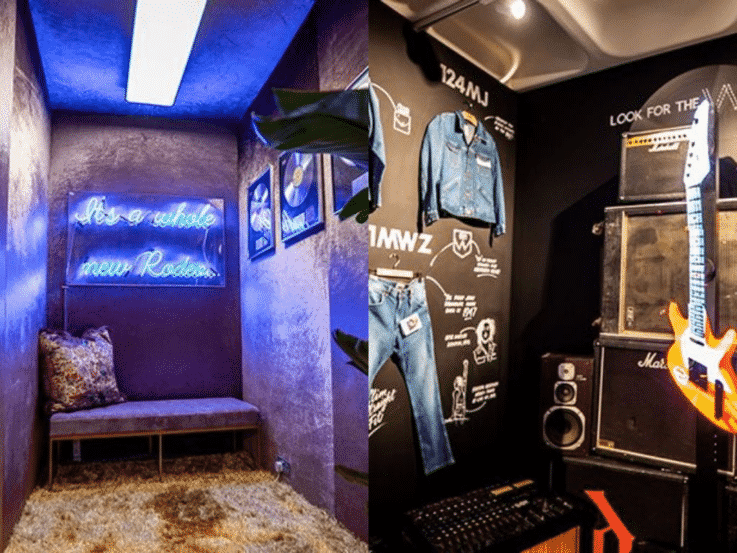 Image credit: Wrangler
51. Wrangler
The acclaimed jeans retailer Wrangler opened a shop and recording studio in Soho, London for five weeks. Its latest collection, 'Icons', brought together six of Wrangler's most classic designs – and this pop-up was designed to promote the brand's iconic status. Shoppers really did share the small space with bands as the recording studio wasn't just a gimmick. Wrangler thinks style and music go hand in hand, so this pop-up was a reflection of the brand's identity. In a world where physical retail is increasingly being used for marketing rather than selling, this hip pop-up made perfect sense.