Concept Stores
Top 10 concept store openings of 2017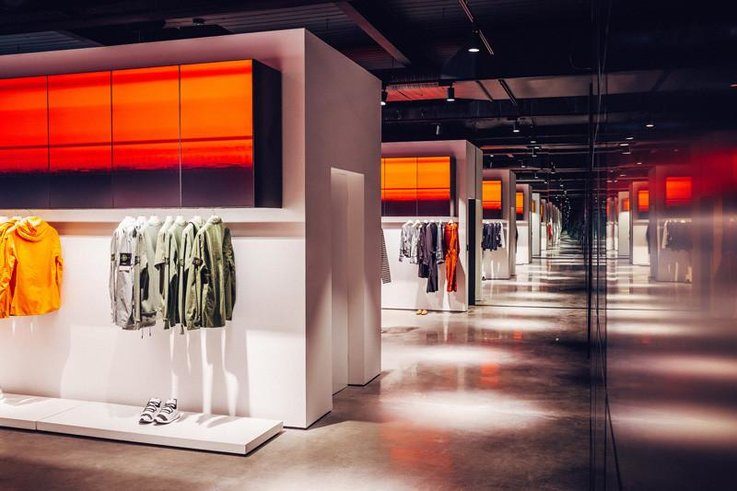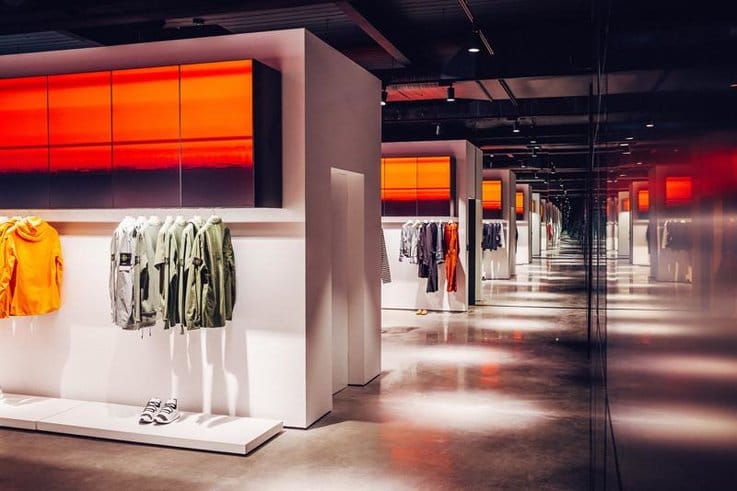 How many new store openings did you see labelled as 'concept' store this year? Plenty, we imagine!
In and among the slew of new brand and retail concepts, we've picked out our top 10 concept store openings this year. These are the spaces that we think not only match up to the concept store definition, but also do it better than most.
What made the list and why?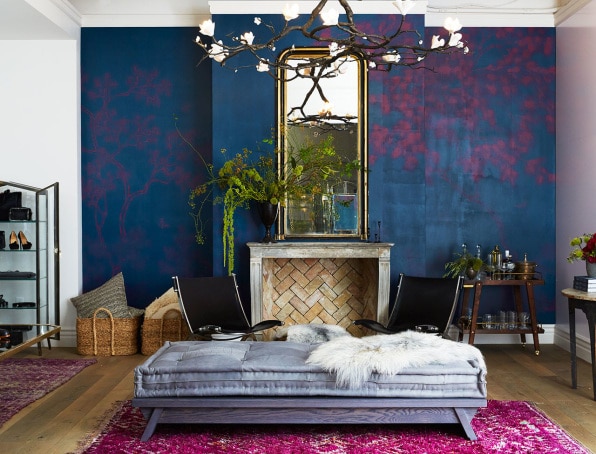 Goop Lab
The Gwyneth Paltrow-owned Goop brand has become well-known for its unique lifestyle philosophy. The Goop Lab, as its first ever brick-and-mortar space, brings this to life.
Located within the famous Brentwood Country Mart in Los Angeles, home to upscale retailers and artisan food makers, the 'bungalow' features most of the products available on the Goop website. Everything from clothing to cooking utensils is available to buy.
The space is designed to feel like a home that Gwyneth Paltrow or a Goop devotee would like to live in. Different room sets house different product assortments, such as a stone-tiled "mud room" for garden items and a working kitchen filled with cooking utensils. There is also an apothecary beauty corner and a living room complete with daybed, antique bar cart, and clothing from both the Goop label and various designer brands.
It's a great example of the power of physical space to sell a concept, and to make it easier to imagine yourself within that lifestyle.
The Webster
The New York space is the fifth store for The Webster brand, but it's a good one. Spanning six floors and 12,000 sq ft, the space took Webster owner Laure Heriard Dubreuil four years to renovate. The store carries Miami-inspired design elements, inspired by the brand's first location.
The space is home to an array of top designer fashion, jewellery and accessories, and curated furniture and art (which can also be bought if someone seriously wants it). There are even occasional items from Dubreuil's own collection.
Rather than displaying products by designer, The Webster groups together products by abstract themes and instinct. It makes the space about exploration, but also makes it easier to stumble across things you love by designers you might have dismissed before.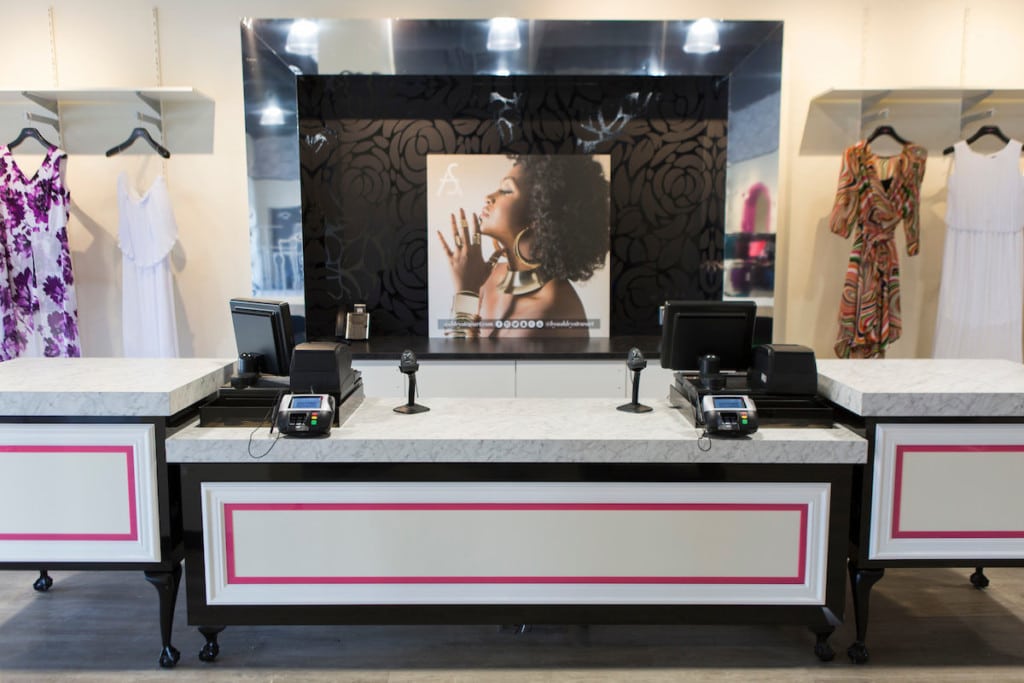 Ashley Stewart
An example of a brand bouncing back, this year Ashley Stewart opened its first-ever concept store in Newark, New Jersey – 'The Ashley Stewart Lab'.
The leading plus-size womenswear brand has designed the 4,500 sq ft space to act as a haven for girls to celebrate their curves. As well as Ashley Stewart's own apparel and accessories, the store features a social lounge with a curated marketplace of the label's favourite non-apparel brands.
The store also has large fitting rooms that connect into a 'runway-ready' lounge. It houses a digital display that streams the brand's Ashley TV multimedia content. Everything in the store has been selected to showcase a powerful, women-driven social universe. It's a space that very much acts as a community hub for its target audience, in a way that celebrates them.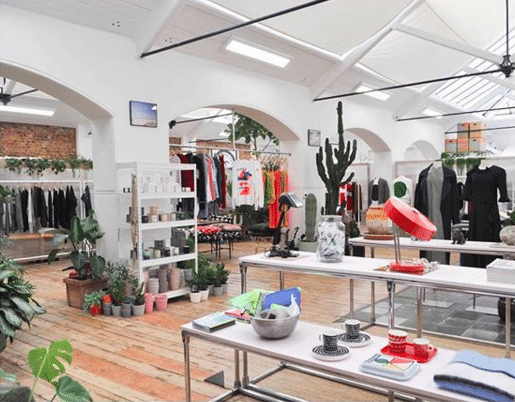 Paper Mache Tiger
Paper Mache Tiger is an interesting concept store development from the fashion PR and communications agency of the same name.
The company made the bold move to open a store of its own, which carries fashion and accessories from its clients, as well as a curated selection of stationery and lifestyle products. Even the visual merchandising accessories such as lamps can be bought if desired.
The store has been decked out in collaboration with Conservatory Archives with plenty of plants and greenery on display. There is also an in-store café selling coffee, cakes and more.
It adds up to a sweet, little space that cleverly acts as a showroom for Paper Mache Tiger's brands and an easy way for them to get shelf space. It's also a clever marketing vehicle for new and emerging brands, and to gauge shoppers' responses to the designs.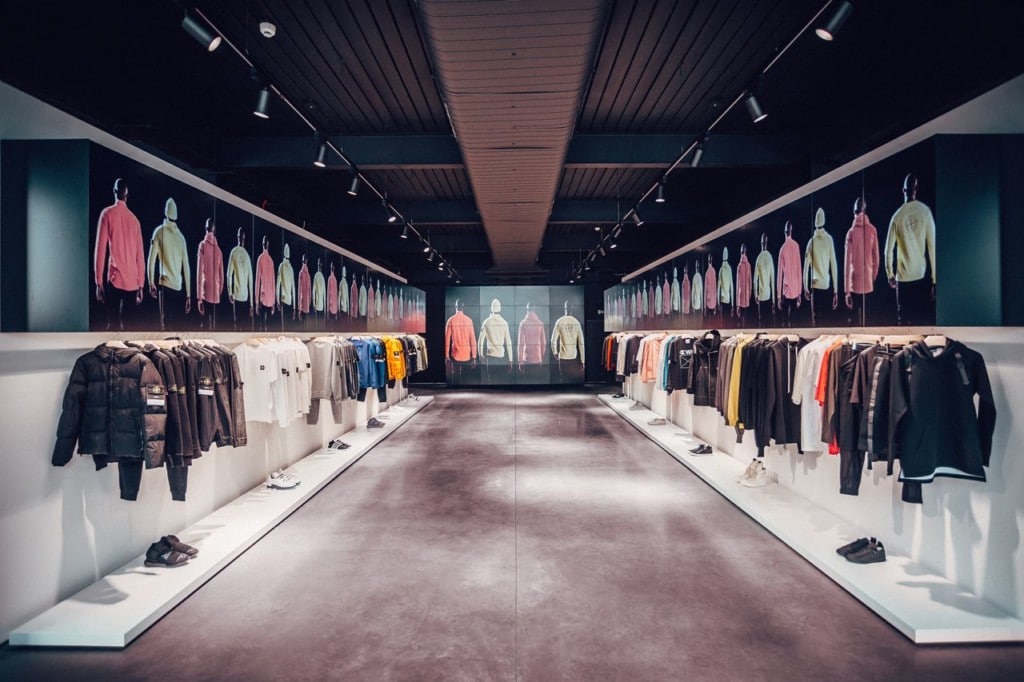 18montrose
The third outing for concept store brand 18montrose was the first store to open in the new King's Cross retail space in London. Designed as showroom, gallery and shop in one, the interior of the 5,000 sq ft store is purposefully dark in design.
This makes it easier for the brand to play with the lighting and background to change the space from retail to event space. It's also divided into three distinct zones with different display, lighting and visual backdrops for each. Large screens throughout the space help connect the store to 18montrose's online store with immersive content and product information.
On sale is an array of apparel, footwear, and design for men and women from top brands like Alexander Wang, Rick Owens, Maison Margiela, Stone Island, adidas, Nanamica and Thom Browne.
The space also regularly hosts events such as catwalk shows, product launches and performances, which give shoppers reasons to keep coming back.
The RealReal
Luxury consignment brand The RealReal has branched out into its first-ever combination retail and consignment space.
The 6,000 sq ft, New York store is a showroom for The RealReal's expertise, selling one-of-a-kind luxury items which are refreshed daily. On offer is everything from shoes to handbags, jewellery and fashion.
Visitors can access specialists across every category for knowledge about brands, authentication and valuation questions and even details on production. The RealReal's authentication team also host free workshops twice a day to help impart their expertise to the company's shoppers.
An on-site Luxury Consignment Office means customers can make appointments to have their jewellery and accessories valued free of charge or dropped off for consignment. They can also access professional repair, alteration and authentication services.
The space also houses a library and lounge area for customers to relax in, plus a café. Together it adds up to a high-end experience, which captures every element of the luxury world making it a one-stop-shop for product owners and brand fans.
justBobbi
Bobbi Brown may have left her titular brand at the end of last year, but her name still holds a lot of power. Department store Lord & Taylor are tapping into this with the launch of in-store shop concept, justBobbi.
The concept is designed around Brown's life and selling that to customers. All the products on offer are hand-picked by Brown and reflect her lifestyle from wellness and beauty to apparel and accessories.
The space is updated monthly with new items, plus exclusive digital content is also on offer from Brown, giving customers further access to her personality and lifestyle advice. justBobbi is not just an in-house concept, with products also available through the Lord & Taylor website.
It shows the power of a brand name and customer connection and trust in that name. This concept store is a great example of how to create a space around a specific lifestyle and give customers a way to make that their own.
Lumine
In Japan it might operate malls, but for its move into Singapore Lumine opted to try a smaller, concept store format.
The 10,000 sq ft space is home to just 20 specially chosen Japanese clothing and accessory brands, such as Tomorrowland and Fray I.D. Many of the brands are available in Singapore for the first time through the space, which gives it a unique selling point in the market.
The smaller space makes it easier for Lumine to adjust the products on offer regularly to the tastes of the local market. Lesser-known, more experimental brands are also on offer, which makes the space somewhere for people to discover, as well as get a slice of the Japanese lifestyle.
The store also feature Lumine's first own-brand café, which is another way for it to drive brand recognition and to make customers want to spend time in-store.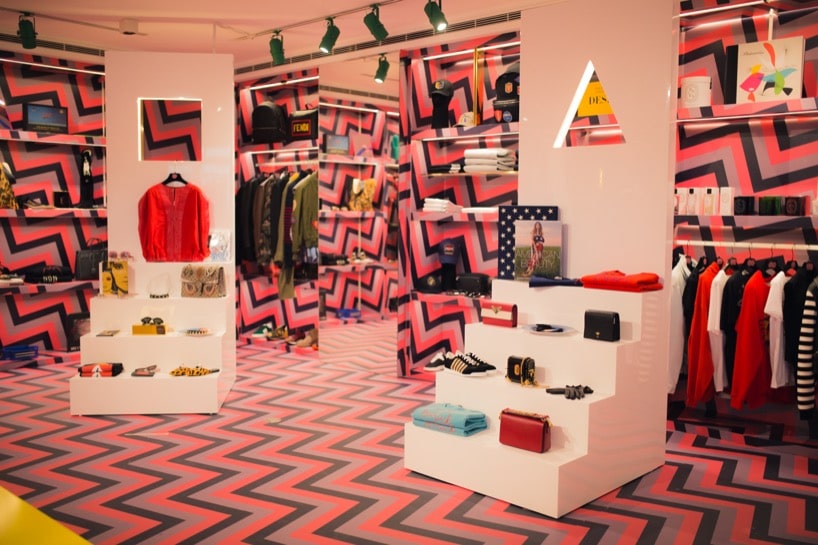 We Are The People by Aïshti
The latest concept from high-end Lebanese department store chain Aïshti, 'We Are The People' is a collaborative retail offering set on the fourth level of its Beirut flagship store.
Curated by fashion director Mouna Harati, We Are The People stock exclusive pieces from top designers from around the world. It also has curated, hard-to-find pieces from cool labels like For Restless Sleepers, La Double J, Loewe, Sonia Rykiel and Proenza Schouler.
All of the products are displayed according to a theme from the current season's designer collections, and collected mood-board style. This is set off by the bright and bold zigzag pattern that covers the floors and walls. The space was designed by RG/A, which represents a young generation of architects within Lebanon, and so is designed to have a local community feel, despite the high-end price tags of its products.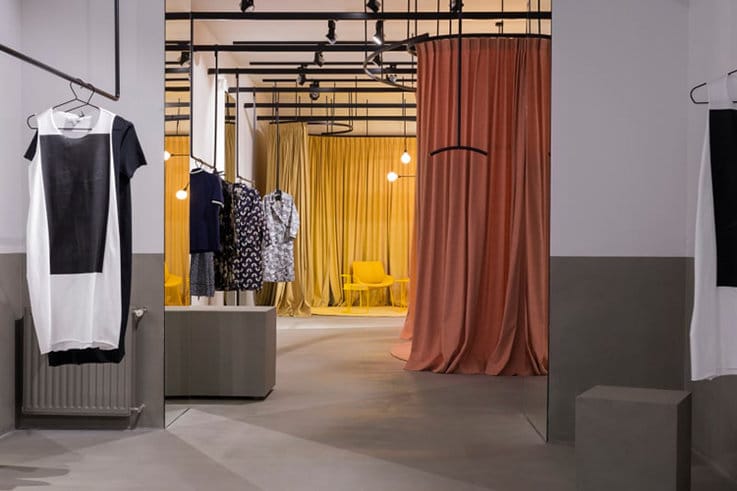 Garderoba
Zagreb-based Garderoba, which means wardrobe in Croatian, is all about slowing down the shopping experience. Put together by owner Ana Ivančić, the space houses the full collection of top Croatian designer Ivana Omazić and picks from leading Scandinavian brands like By Malene Birger, Baum und Pferdgarten, and Rodebjer.
The store is designed with three oversized curtain-walled wardrobes, each with their own colour scheme which carries from curtain to cushion. The wardobes can be scaled down for individuals and scaled up to cater for large groups of friends or family. The store also features a flexible rail layout so that products can be grouped together in different ways for clients, events or storytelling.
Customers are encouraged to relax and take their time, with drinks on offer, in-store stylists to tap for help and lookbooks for inspiration. With the wardrobes as centre-pieces, it feels more like an intimate personal shopping experience than your standard store.
For more concept store inspiration, check out our list of the world's top 50 concept stores. To visit stores like these in real life, join us on one of our Insider Trends retail safaris.