Department Stores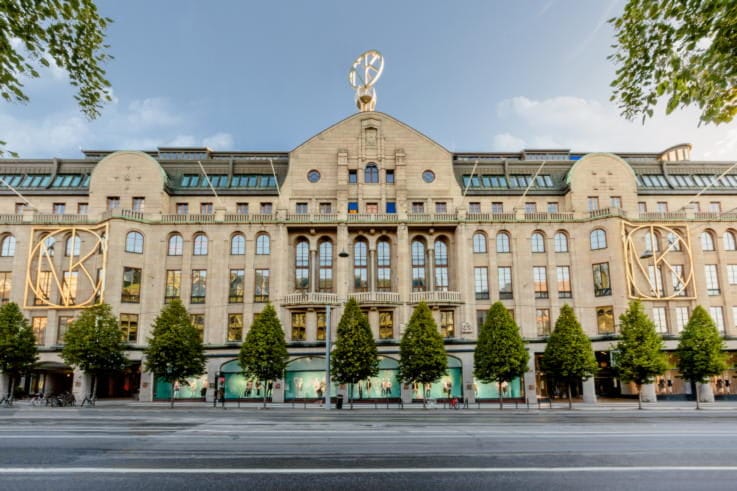 The 'department store' is one of the oldest concepts in retailing. By definition, a department store retails across multiple siloes, usually across fashion and beauty and homewares at a minimum.
Whilst retail in general is becoming more 'hybrid' offering other categories and services, department stores have long offered a well-rounded retail experience with in-store cafes and dining, on-site tailoring services, salons, cinemas and exhibitions.
As one-stop shops, department stores can be a great way of quickly absorbing the new trends, brands and retail innovations in a city.
In no particular order, here's our list of the top 50 department stores to watch out for: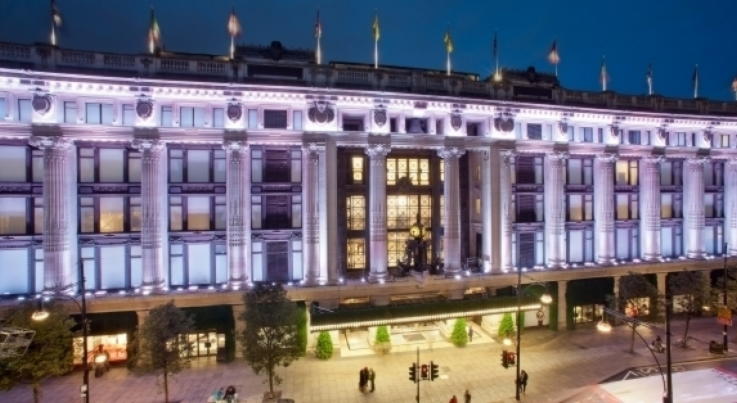 Image credit: Andrew Meredith
Frequently named the 'best department store in the world', Selfridges stands out with its ability to readily pick up (and set) new trends. This ranges from its annual 'Bright Young Things' window takeover with the hottest names in creativity to its 37,000sqft 'Body Studio' dedicated to sports, athleisure and underwear. Its ongoing cultural campaigns and events series demonstrate thought leadership in topics as diverse as the shifting music industry, genderless living and a craving for 'quiet time'.
Like Muji, and then some, Tokyu Hands is a home-goods store you can spend hours in. From household cleaning products to haberdashery, stationery to DIY amenities, fabrics to party supplies, this store stocks everything you thought you needed for your home (and plenty of things you didn't).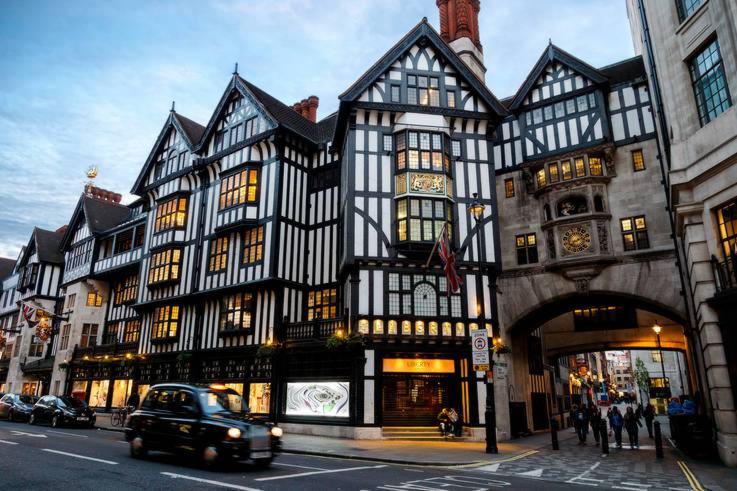 One of the oldest stores in London, Liberty is a taste of true English eccentricity. A slick edit of the international collections unfold amongst the many rooms, cubby holes and atriums of this 'stately house' of a retail emporium. The Beauty Hall is a go-to for new cosmetic labels, the Literary Lounge is a fast-track to desirable coffee-table tomes and The Dining Room is a 'Downtown Abbey' style kitchen wares department. Signature Liberty prints are peppered throughout whether it's in the sneaker department with the latest Nike collab or the dedicated Art Fabrics space.
Like Harrods in London, Galeries Lafayette is an essential tourist stop on any visit to Paris thanks to its distinctive Art Nouveau building and panoramic views of the city. The store spans ready-to-wear and Haute Couture and hosts a weekly free fashion show for visitors.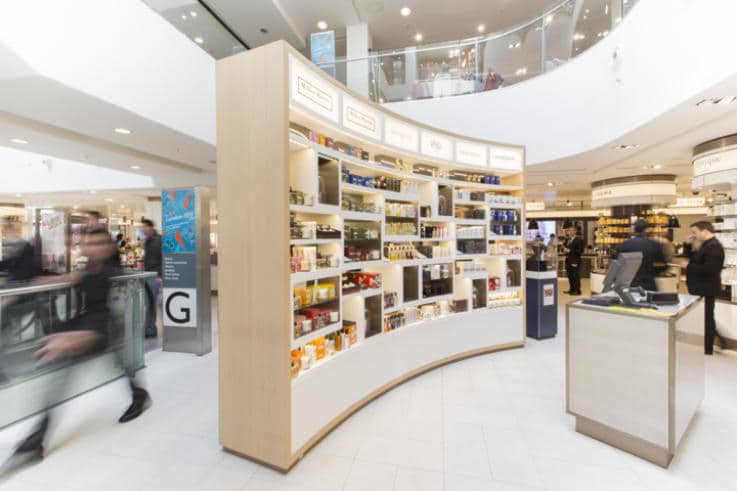 Image credit: John Lewis
John Lewis Oxford Street is the flagship store of one of the UK's most trusted retailers. Whilst it boasts extensive home, beauty and fashion lines, it has also expanded to cater for 'millennial' tastes whether it's the affordably stylish 'Design Project' range to its 'Smart Home' department on the first floor. There's an on-going programme of events and masterclasses, and a rooftop garden and cafe.
Saks Fifth Avenue is as much an entertainment destination as it is a retail one. Alongside the fashion, footwear and beauty offerings are ongoing concept projects and retail innovations. The latest addition is The Wellery Department, a 360° take on wellness from avocado juice kiosks to in-store group bootcamps and vegan nontoxic nail treatments. New additions also include Salt Rooms – phone-booth sized pods that exude pink salt mist and The Salon Project offering a full range of experimental treatments.

Image credit: Harvey Nichols
'Harvey Nicks' as it's affectionately known, is on speed-dial for the Chelsea set with its range of highly tasteful wardrobe edits, home decorations and fragrances. High-style services available in-store include a modern grooming parlour, a concierge service, a made-to-measure service and a handbag clinic. The Fifth Floor Cafe is a destination in itself for alfresco dining or afternoon tea.
Kaufhaus des Westens, better known as KaDeWe, is Germany's biggest department store. The LeBuffet food hall is a destination in its own right with a glass roof boasting views of the Berlin skyline.
Image credit: Harrods
Harrods is the last word in luxury in London. The opulent interiors set the stage for an exclusive shopping experience where nearly every department boasts made-to-measure options. Think 'menu creation' services in the food hall, 'bespoke baby furniture' in the interiors department and a 'made to measure' lounge. A true destination store, amongst miles of the finest collections are 21 different dining options from a healthful cafe to a refined afternoon tea parlour and caviar bar.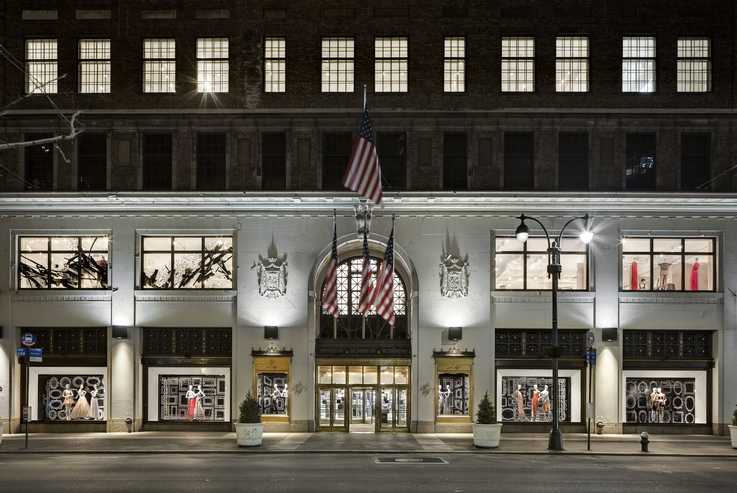 Lord and Taylor retails accessible, stylish high street US brands under one roof. The store covers fashion, accessories, beauty, kidswear and homewares. Customer service features include text alerts where customers can opt-in to be notified of sales and special offers.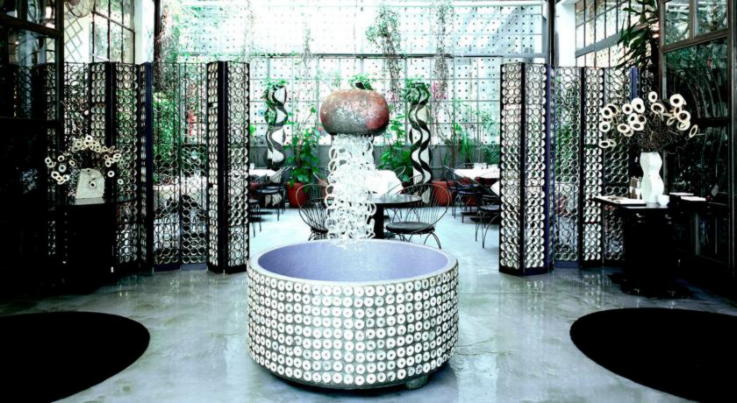 Image credit: 10 Corso Como
One of the early concept stores, 10 Corso Como has been defining 'department store' on its own terms since 1991. Set in a converted garage, the playful store features a collage of highly personal items from the worlds of fashion, design, music, lifestyle, art and photography. The retail vision is supported by a gallery space, sculpture terrace, a cafe in a hidden courtyard oasis and a hotel comprising of three rooms decorated in mid-century style.
YME is a self-described 'curated universe' of street fashion, art and design. The distinctive design of the four-floor store is inspired by the Norse myth of the moment of creation with sculpted wood and blackened metal used as devices to evoke fire and ice. The space is home to the crème of streetwear-influenced labels and the most directional international collections.

Image credit: Le Bon Marche
Like stepping into the pages of a luxury magazine, Le Bon Marche is THE Paris shopping experience with vast, airily-lit floors upon floors of designer fashion. The Galerie Imaginaire section is a unique space dedicated to unearthing new talent and nascent trends – the products in this section are only available in-store, not online. Le Grande Epicerie Paris is a compulsory stop for collecting your gourmet French groceries.
Illum is Copenhagen's prestige department store and a barometer of trends in the city. Occupying a 19th century building, locals are invited to shop stylish Scandinavian names before relaxing in the fourth floor cafe and bakery. It also includes a branch of London's iconic toy shop Hamley's.
Image credit: Bergdorf Goodmans
Bergdorf's, 5th Avenue store is the Upper East Side shopping experience in New York. Celebrities and socialites alike find eight floors of designer fashion whilst the dressing rooms boast enviable views of Central Park. It also offers a famed Bridal section where consultants are on hand to assist in gown and accessory selections. A men's only store is situated across the road.
De Bijenkorf is Amsterdam's leading department store. The multi-brand retailer doubles up as a cultural programmer for the city organising festivals, concerts, fashion shows and exhibitions. It's well known for its Crazy Days special sales that offer the store's popular products at big discounts for three days only.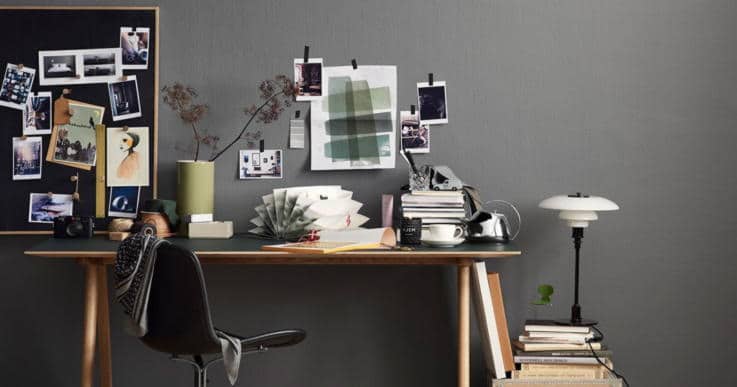 Image credit: Illums Bolighus
This department store is dedicated to the home and every product exudes an effortless 'taste' only afforded by that distinctly Scandinavian aesthetic. Furniture, home accessories, lifestyle, kitchen goods and lighting are merchandised in what feels like multiple mini boutiques in one.
APROPOS is the first luxury concept store in Germany for men only. Part department store, part concept store, the portfolio includes international designers, lifestyle products and grooming. The store is renowned for its ultra-plush fit out with marble, high ceiling mirrored dressing rooms and plush carpeting.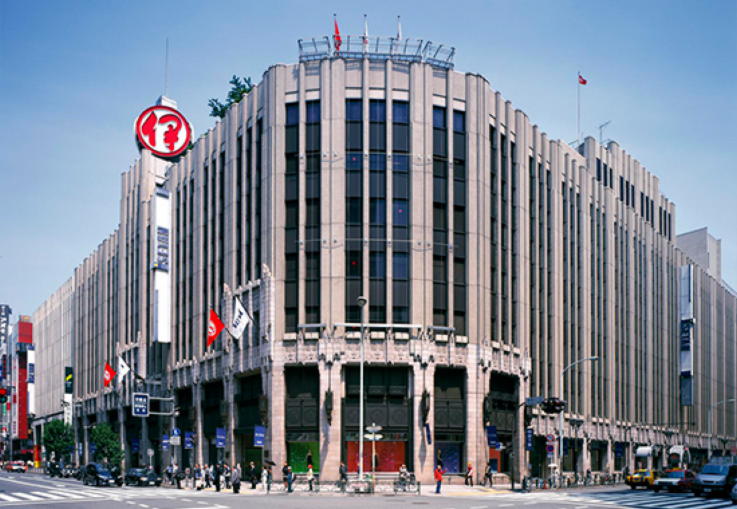 Image credit: Isetan
Isetan is the most famed department store in Japan due to its trendsetting credentials. Its mandate? To offer 'something new' to customers every day. The buyers are well revered and the fashion floors and food hall are particularly influential in shaping style directions and unearthing new ideas. The store regularly commissions Japanese artists to design the window displays.
Another stand-out Paris department store with six floors of women's and men's fashion. USP's include an entire floor devoted to shoes, over 200 beauty brands and English-speaking assistants for international shoppers. Cafe options include a tearoom, sushi bar and Cafe Be – an Alain Ducasse bakery concept.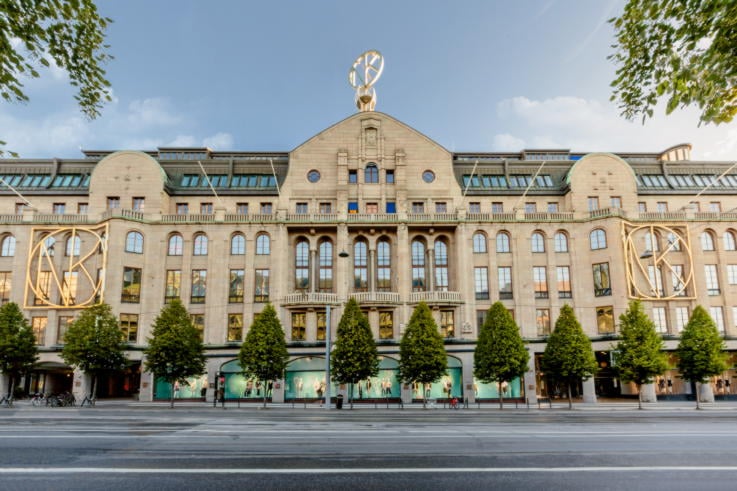 Image credit: NK
Nordiska Kompaniet is Sweden's premier department store stocking a breadth of Scandinavian labels alongside the international collections. The department is a true one-stop-shop with an onsite tailor, personal shoppers, a bookshop and plenty of eating options. There is an ongoing programme of brand-led events. NK also has a store in Gothenborg.
After a four-year refurbishment, the Ukranian department store re-opened in December 2016. The heritage Art Deco building belies the ultra-futuristic interior with seven floors of diverse labels.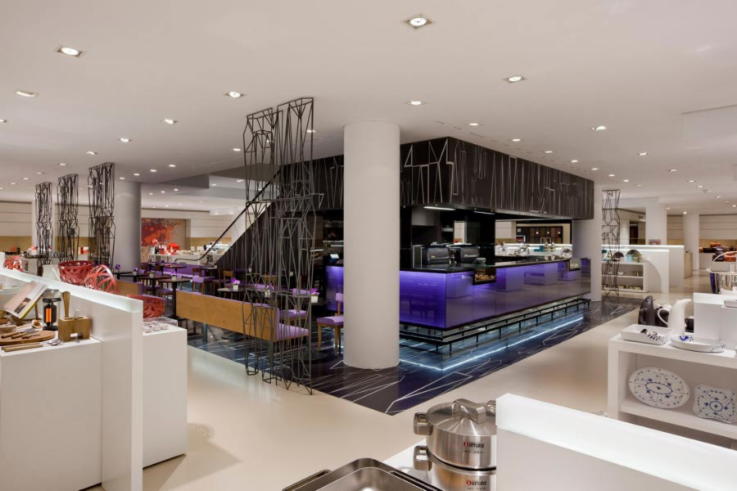 Image credit: La Rinascente
Neighbouring the Duomo Cathedral, La Rinascente is an unmissable stop on a visit to the city. Its window displays are famed for its whimsy and humour, coming alive around different campaign points of the year, not least Milan Design Week. The Design Supermarket is a destination in its own right for covetable interior homewares, collectibles and art pieces.
Described as a 'department store of dining', Kitty Hawk features five different dining experiences under one roof. A one-stop-shop for all tastes, there is a series of restaurants, a bar-kitchen and a coffee shop spread across different departments.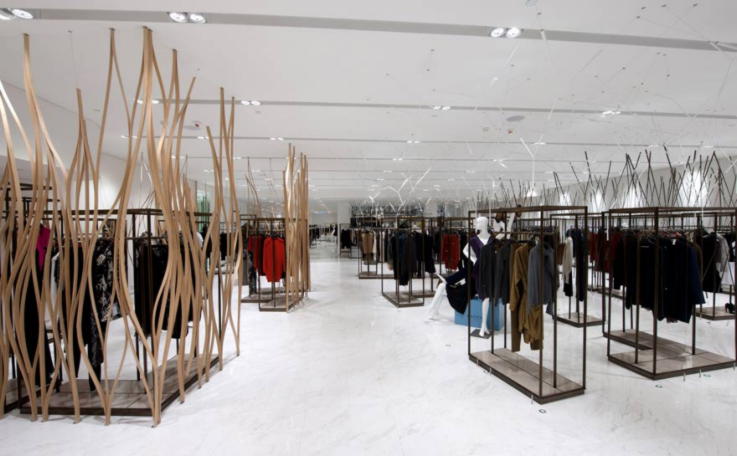 Image credit: Lane Crawford
Lane Crawford has nine stores across Hong Kong and China and is the go-to for luxury labels in the region. Whilst other department stores have diversified their offerings, Lane is dedicated to a strong fashion offering specialising in menswear and womenswear, with a supporting tight edit of gifts and lifestyle items.
Ludwig Beck describes itself as a 'store of the senses' with a product mix that appeals to every aspect of your sensory life. The list of store services are extensive from Christmas Tree decorating to corporate fashion advice, brow waxing to limousine service, personalised clothes labelling and zip adjustments.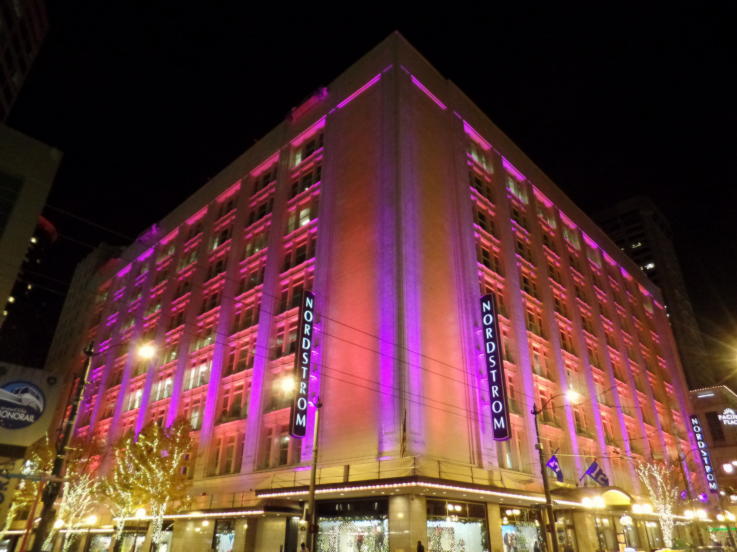 The 349-strong department store is headquartered in Seattle. The store promises a comprehensive customer service offering from Same-Day-Delivery to Reserve and Try to Alterations. It also includes a pop-in store space that rotates with new themes and product offerings.
Takashimaya manages to balance heritage with the contemporary in its much-loved outpost. Alongside brand favourites are specialist kimono displays, fine art, prints, lacquerware and ceramics.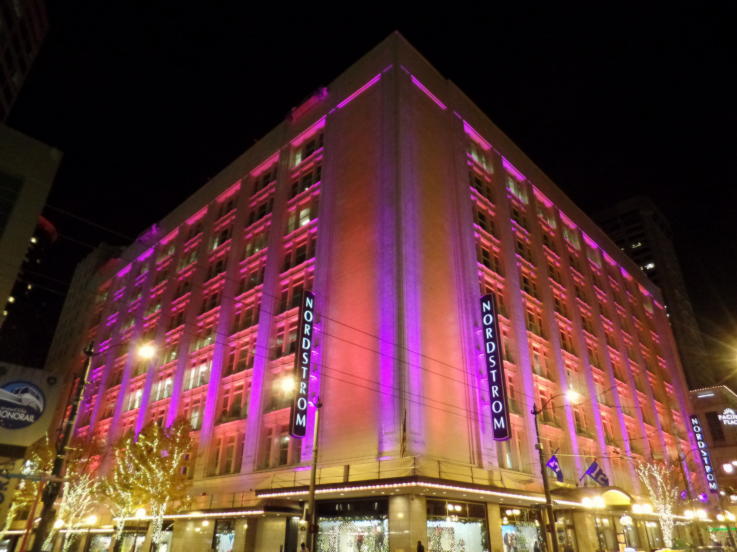 To truly understand the East-Coast, West-Coast style distinction head to Fred Segal. The department store is pure Los Angeles and has evolved over the years from a denim store to Hollywood's extended wardrobe dressing the likes of Elvis Presley to Bob Dylan. Retail displays are merchandised in vignettes representative of laid-back Californian living. The brand is due to open another flagship in Fall 2017.
Paris Gallery Dubai is the flagship offering from the Paris Gallery Group, a leading luxury retailer in the Middle East. As you'd expect, the stores are truly opulent destinations with over 450 brands across fashion, grooming and accessories. The customer service is highly rated.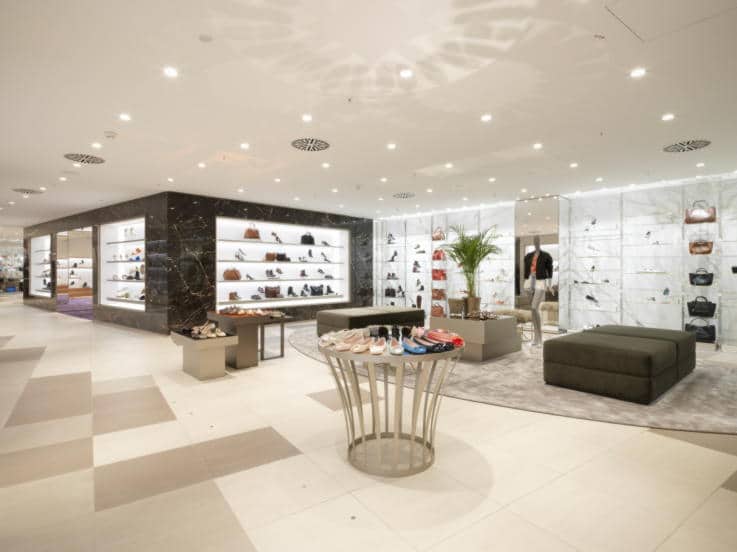 Image credit: Jelmoli
Jelmoli calls itself the 'House of Brands' and boasts numerous shop-in-shop spaces by prestige fashion and accessory labels. The top floor is dedicated to major sports labels whilst the basement is home to The Gourmet Factory.
Brown Thomas is Ireland's premier department store brand. Alongside a breadth of designer names, for the past seven years the store has exhibited 'CREATE' a platform to showcase emerging Irish designers. A unique offering, customers are given opportunities to meet the designers at in-store events.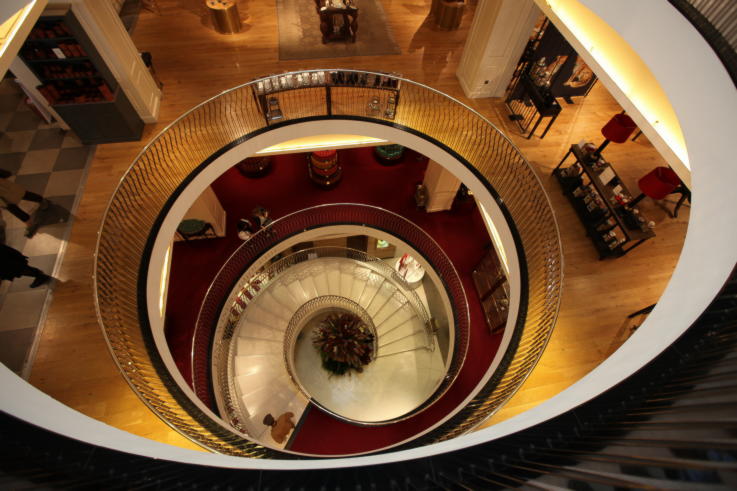 An entry dedicated to food, Fortnum & Mason is a slice of quintessential England (founded in 1707). An elite edit of fine foods, it's best known for its teas, biscuits, dried fruit, jams and decadent hampers. The roof top is home to its own honey beehives. An afternoon tea here is a rite of passage.
Another NYC landmark, Barneys feels a little more youthful than its neighbours, as attested in its light and bright store design, directional editorials and current product mix. As well as the famed Fred's restaurant, Gene's cafe is an innovative concept for shoppers on the go. Browse at touch-screen, shoppable tables whilst you sup a latte.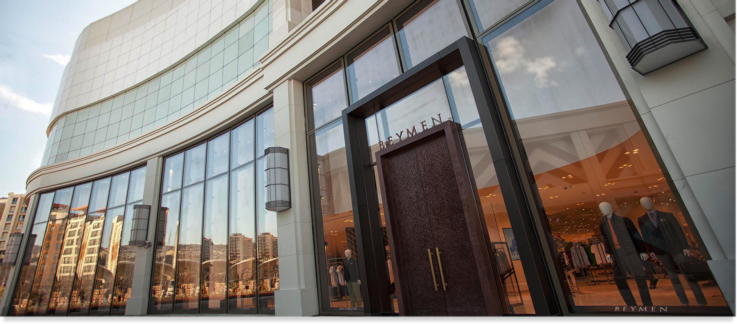 Image credit: Beymen
Beymen is the place to go for slick tailoring and workwear. The bottom floors of the store are grouped under the 'Beymen Blender' brand, a more cutting edge mix of younger fashions, accessories and home decor pieces.
A Spanish institution, the El Corte Ingles group has its largest store in Barcelona. Anything and everything can be found here from groceries to electrical essentials, dressmaking fabrics to toys, books and furnishings, footwear to lingerie.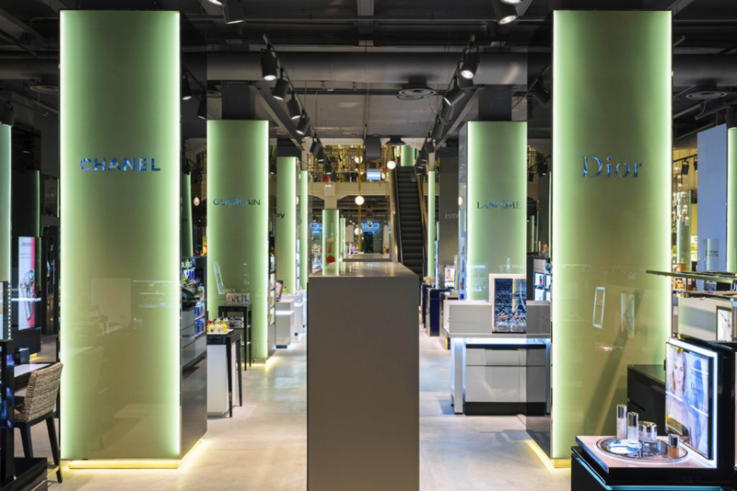 Image credit: Coin Excelsior
Coin Excelsior is a youthful, trend-led department store option full of accessible premium high street labels, colourful accessories and jewellery brands, limited edition fragrance and trend-led stories. The contemporary store is frequently brought to life with in-store DJ's and launch parties.
Marui is a department store specialising in youth, trend-led audiences. It features a younger range of brands and eateries across 10 floors of boutiques-within-boutiques.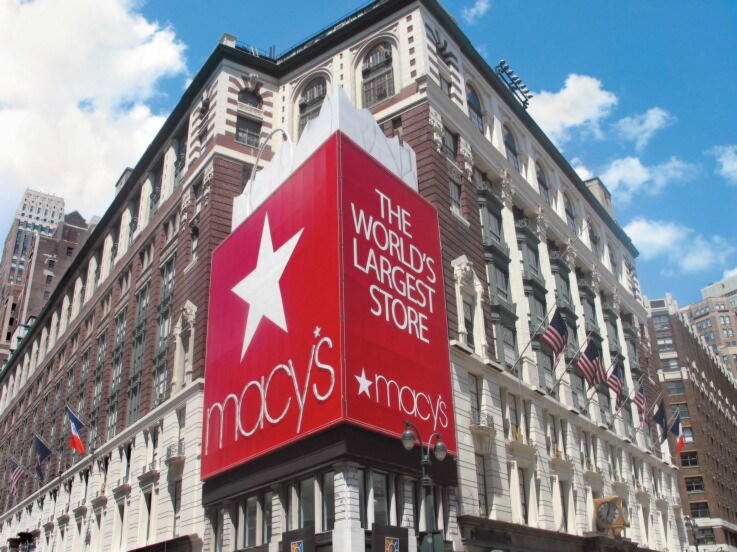 Image credit: Macy's
Macy's is a by-word for 'New York shopping'. Its Herald Square flagship is one of the nation's biggest stores and a truly comprehensive family offering across home and fashion. The Christmas windows are infamous with complex set design and animatronix attracting thousands of tourists.
Fenwick is one of London's smaller, more intimate department stores. A firm favourite of the Bond Street shopping set, whilst the selection may be slimmer than some of the other options, in some ways it's an easier, faster retail experience and offers a range of price points.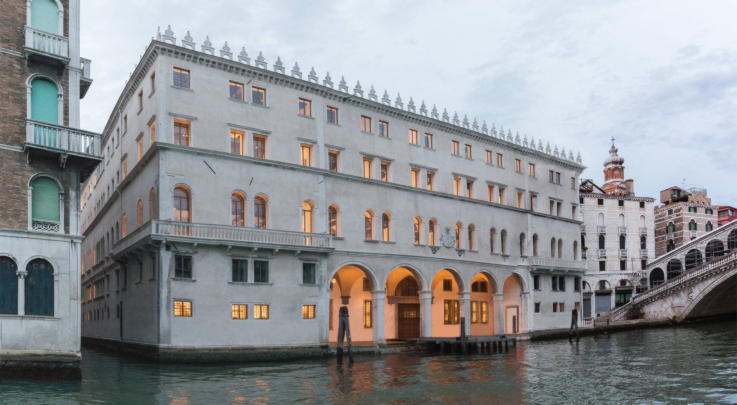 Image credit: T Fondaco dei Tedeschi; LVMH
Opened in December 2016, this luxury department store is housed in a magnificent Renaissance building on the Grand Canal. It has been transformed into a retail journey by the architects at Rem Koolhaas' OMA practice. Along with 300 brands and an Italian bar, there is a cultural event space and terrace on the fourth floor for exhibitions, installations and launches.
The biggest department store in South Korea, it underwent remodeling in 2007 where it opened as a luxury space for national and international brands. It also provides a cultural space for the city with an art gallery and the Trinity Garden urban oasis. The basement floor is a huge Korean food emporium.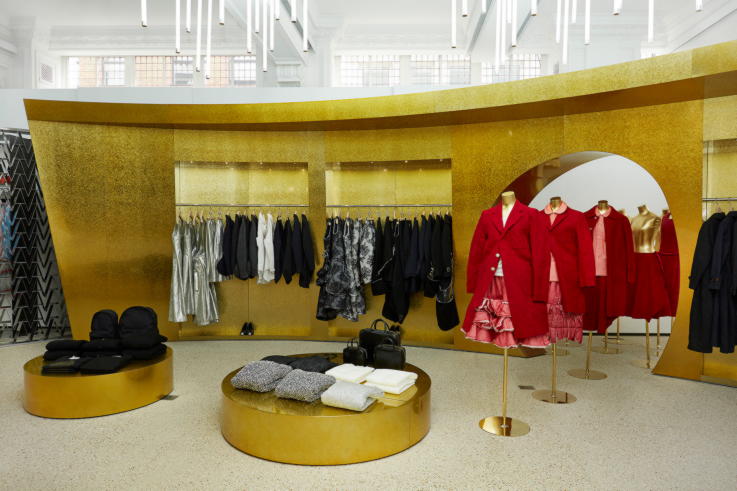 Image credit: Dover Street Market
Dover Street Market (DSM) is a 'concept' department store offering five floors of highly curated runway product, ultra-cutting edge labels and exclusive collaborations. The store is as famed for its retail design as its product with each collection or range theme awarded its own micro-environment from the highly architectural to the punkishly DIY. A space constantly in flux, DSM is a place to wander and wonder for ideas and visual inspiration.
One of the premier luxury shopping destinations in Beijing. As well as stocking 900+ brands, it's also one of the destinations of choice for international industry events. Twenty international labels have made their debut appearance in China at this mall. It is also home to a 10 Corso Como shop-in shop.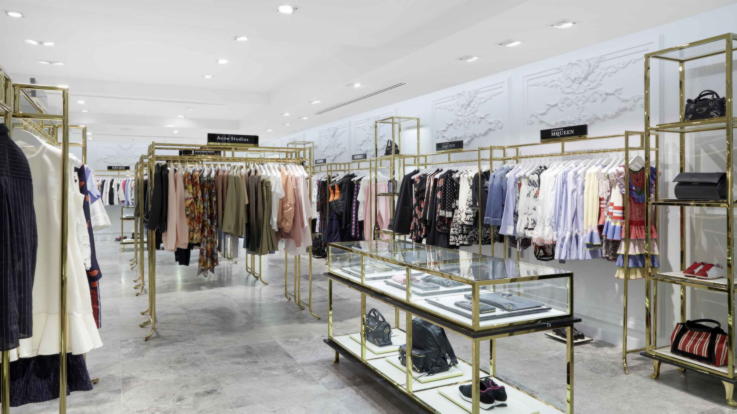 Image credits: Harrolds
One of the finest stores in the Antipodes, this is 'luxury' in both the list of brands and interior design. The place for international fashion finds, as well as looks straight off the runways. The concierge service helps you navigate the wealth of premium looks.
A Japanese department store brand, this store offers a broader mix of merchandise than its Taiwanese counterparts. It's an all-in-one destination for shopping, dining and relaxing.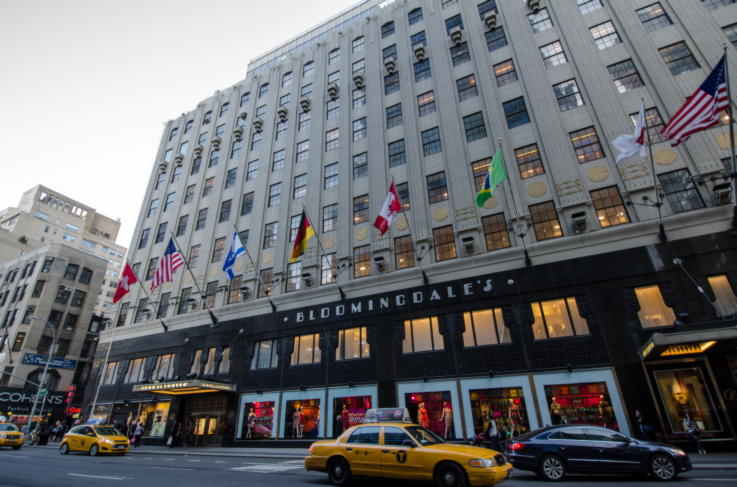 A store that almost needs no introduction, the 150+ year old retailer has innovated with its Bloomingdale App. The digital shopping companion invites you to scan an item in-store, check for size and colour availability, then have it shipped right to your door. It also includes store guides and wish lists to add to your virtual 'Big Brown Bag'.
Located in the Myeong-dong's fashion district, Lotte is part of the largest shopping area in Korea with up to 2 million shoppers visiting on a daily basis. It's connected with the Young Plaza and Lotte Hotel. The 11th floor is dedicated to Korean products, the 10th to specialist imported products.
An indulgent shopping experience in the Caribbean Islands. Cave Shepherd offers multiple duty-free departments across jewellery, watches, perfumes, cosmetics, design clothing and souvenirs.
A destination for tasteful, understated luxury, the store offers a 'personalised' experience for all customers. This is expressed in a series of custom designed pop-in shops, unique window displays and one-to-one services.