Brand Focus
Well designed: Global agency Sheridan&Co on the secrets of top retail design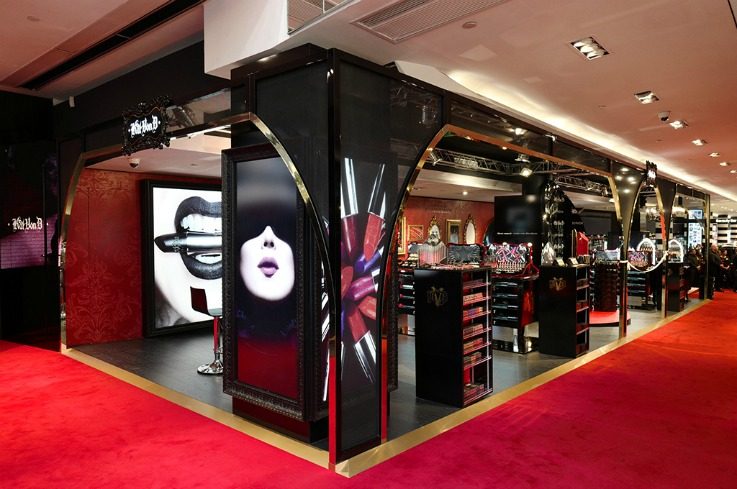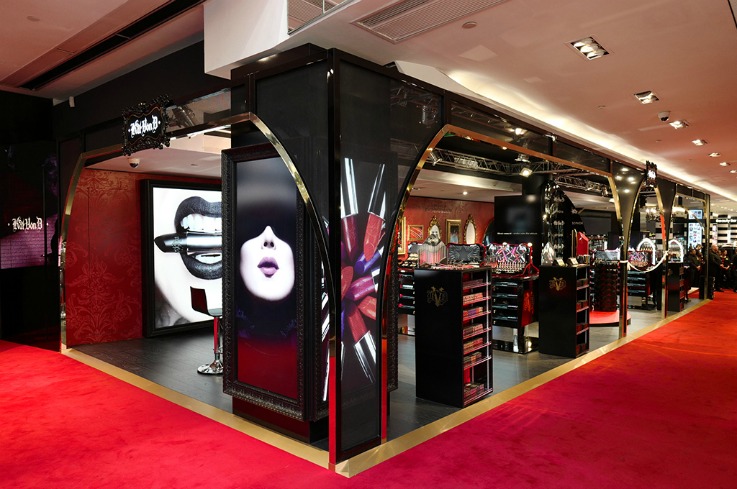 As one of the world's leading retail design agencies, Sheridan&Co has worked on projects for more than 150 top brands. Covering all aspects of retail design, from brand identity to stores, alongside its own engineering and production facilities, the company is in a unique position to provide 360 degree services to its clients.

Chairman & Founder Michael Sheridan talks us through innovation in design, creating successful customer experiences and how store design needs to develop:


Can you tell me about Sheridan&Co in a couple of sentences? How are you different to other design consultancies?
Sheridan&Co is a Retail Design Agency. We enabled luxury brand businesses to communicate their unique attributes creatively, innovatively and effectively in a way that resonates with their target consumer and enables these brands to thrive in a fiercely competitive market. We are also a 'solutions' led business, so yes, we come up with great ideas but also know how to execute them 'efficiently' and efficiently in this context means great quality, with a tangible value in the shortest possible time.
Imagine a triangle, consumer at the top, retail and brand at the other two corners. The briefs we take more or less put us inside the heart of the triangular shape. Every brief is different and the context of each varies depending on where and what the emphasis is between the three points. You could argue these days the triangle is now a tetrahedron with digital at the 4th intersection. Our job is to make sure the consumer gets the reason the brand is there and what the other two, brand and retailer, have on offer. The important word here is reason, if the consumer message isn't immediately clear then the customer will most likely miss it and move on to something else.
What we do hasn't fundamentally changed in 40 years, which is to identify brands to consumers and amplify their point of difference in a retail space. What has changed is the level of sophistication and a greater numbers of levers we now have to pull to achieve this. These levers now include strategy and design for brand identity, packaging, retail identity, digital, promotional, pop-up and still as important as ever, permanent retail space.
Furthermore it is not just the ambience we create, it's everything that is needed through the selling cycle to engage, consult, test, personalise, gift and make memorable the occasion and customer experience to the point that the consumer will want to share with others and also come back again.
Can you talk us through the delivery part of the business and your factory in Market Harborough? What are the advantages of having this as an integrated part of the company?
Having both engineering and production alongside the design assets of the business allows there to be a dialogue throughout the creative stages (gestation if you like) that enables a very fluid process through to completion. I know other agencies struggle with this because we receive many enquiries from brands, and agencies, asking us to deliver concepts designed elsewhere. At the point they contact us, the conversation is usually focused on time and/or cost and usually they are coming to us because these key elements are somehow misaligned, certainly as far as the clients' expectations are concerned.
You also previously ran The Study Retail Hub – what did that bring to the offering and what is the impact on the business today?
The Study, which we had for five years near Marylebone High Street, allowed us to get to know pop-ups and this most important side of experiential retail. We learnt how best to communicate brands and brand experience to consumers who were basically just not expecting to have these pop-ups to arrive in their lives. We learnt the power of collaboration, whether by having more than one brand together or how to create brand ambassadors and we learnt how to provide clear 'reasons' to retail. The cheapest product we featured was £1 and the most expensive £175,000.00. Now pop-ups are mainstream in retail and along with pop-ins, in for instance department stores, almost an essential entry or promotional channel for brands promoting awareness or coming into real space retail for the first time.
Of the projects that you've worked on recently, which are the most innovative and future-focused?
Our first in the category of 'most innovative' was in 2008 when we pitched alongside four other agencies for a new World of Whisky concept store. Our pitch was entirely about specific consumer communication realising that whisky, to many, is a complex offer.
Where the competing agencies jumped straight into concepts, we chose to map a journey for new, novice, regular and connoisseur customers and integrated a digital interactive element that also allowed self-discovery. We won the pitch on the strategy and then started the design with everybody, retailer, brands and a proven understanding of the consumers all already on board. We like to take out as much of the guesswork as possible and our strategy phase enables us to do this. So to answer the question 'most innovative' I would have to say those projects that have indulged our process, Clive Christian, Ethos, Kat Von D….all incredibly successful brands in bricks-and-mortar retail in their own right.
We work extensively in beauty, colour is the biggest sector followed by fragrance and skincare. The ground floor beauty hall is the showpiece of the department store and the candy that entices consumers into their space. Other major sectors for us are drinks, fashion/accessories, jewellery and wellbeing.
The launch of Kat Von D in Debenhams Oxford St at the end of August last year has seen the brand rise straight to No1 in terms of sales and remain top of the pile since then. With a queue at launch around all four sides of the outside of the store it has to be one of the biggest beauty brand launches of all times. And as the Kat Von D brand is only otherwise sold in Sephora, the retail concession design was entirely original for this application. We have since delivered a large-scale expo version of the retail concept, currently up and running in the flagship Sephora store on Champs Elysees in Paris.
How often do you work across all aspects of design for a client (eg POS, store design, visual merchandising)?
With us offering a full range of brand and retail identity, packaging and 3D design, more and more brands ask us to look at what we call 'the 360' and in many ways this is the most effective way we can work with a brand. Often with established brands, the logo or other brand assets haven't been invented specifically with retail in mind. The identity may look great on stationery or on the packaging, but this doesn't always mean it will translate well into the type or scale of architecture used for concessions or stand-alone stores.
How do you tie together the digital and physical channels into a coherent experience?
We carry out research and constantly update consumer profiles to understand the different demographics as far as the spread of retailers are concerned. That way we can map brand attributes directly to consumer profiles and either suggest which retailer will suit a particular brand best or what emphasis the brand should take in any particular retail setting.
Digital for me currently boils down to mobile, of course we integrate digital content within our designs but the most important aspect of digital is that consumers are using it to find out information before they arrive in store, edit this to their preferences and ideally, even if they don't buy in the store, they should be able to take something digital by way of a record of their experience with the brand. We talk a lot about digital, but watch out for voice activated interaction. With mobile and home devices such as Siri and Echo coming into being, consumers may well opt futuristically for the spoken word as there communication preference.
How do you measure the performance of your experiences?
Measuring performance varies significantly, but in retail cash through the till is always high up there, but in some cases it is also about recruiting customers to start a journey that's about making valuable a longer term relationship.
What do you think the most successful customer experiences in retail offer?
In a broader sense personalisation is a key aspect of retailing – the quicker you can get the consumer focused on your offer and understanding why the product or service are right for them the better. Personalisation takes on so many forms beyond just say initialling the product. The customer needs to know that the product will fit. For instance, I recently bought a pair of shoes from the Left Shoe Company which involves having your feet scanned and the shoes then being made from scratch. It's expensive, but a Black Friday discount worked for me and I can't wait to see how they feel. Indulging your feet is a must for comfort.
How do you see retail spaces (and the associated customer experiences) developing in the future? Do stores need to be more flexible?
We believe the future is already here, it is just a question of re-aligning trends and ordering them correctly in recognition of the way in which consumers are behaving and to suit which channels they are preferring to find the products they want.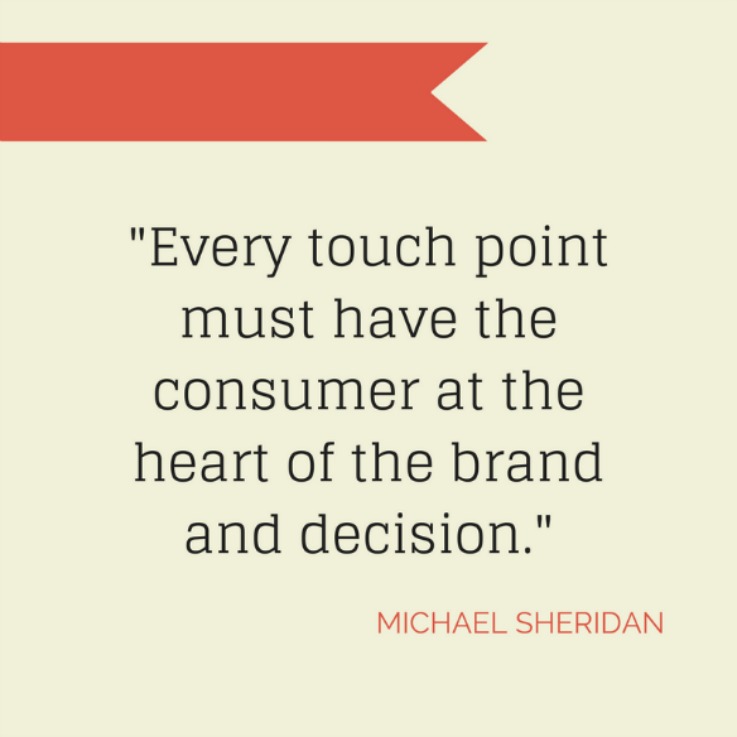 As far as flexibility is concerned the answer is yes and no….we still see ideas presented that may be great in their own right, but are not synced with any particular consideration to customer. Whilst others have learnt that close consumer engagement is essential and are, for instance, Instagramming their ideas way before they appear in store, getting affirmations, creating brand hype and desirability at the same time.
The most successful customer experiences are consumer driven. Sounds obvious, but every touch point must have the consumer at the heart of the brand and decision. For instance, you wouldn't have a Snapchat driven retail strategy for a demographic that doesn't use the platform.
With the consumer at the heart of experience, innovative examples include Lululemon in New York that created a R&D concept in their Union Square store. It became a co-authored experience in the sense that the consumer could offer their input on sample testing. It is a flattering way for consumers to have a personalised experience.
As for other innovations – shopping by intuition and emotion. Harvey Nichols revamped their beauty and menswear department to cater to this style of shopping. It demonstrates that consumers are shopping based how they feel. That is an opportunity brands are missing.
In terms of design and concept, what are your three favourite retail stores in the world?
I have to visit Selfridges every other week, they have invested a great deal on the infrastructure and Oxford St is now a real temple for retail. There is always something new to see and so much so that visiting any less frequently you might easily miss something.
Again in the Department store sector I really like what Harvey Nichols have done with their ground floor and Barney's in New York is also a favourite.
But I also like boutiques and especially try to visit somewhere like Abbots Kinney, Venice Beach, California when I can as this type of location has so many original stores and brands. Abbots Kinney is not like any other high st. You might come across one or two brands you have seen somewhere else but many stores you won't find anywhere else. I used to say the same for Marylebone high st but originality has now been overtaken by the chains, many top end but nonetheless repetitive.
Images courtesy of Sheridan&Co
For more design insights check out our roundup of expert predictions about the future of retail design. Plus, feast your eyes on the design choices of the 50 most beautiful concept stores in the world.
Want insider insights on the latest retail trends? Get in touch to book one of our New York retail safaris and find out how to boost your business.