Retail
Top retail trends of 2016 according to leading execs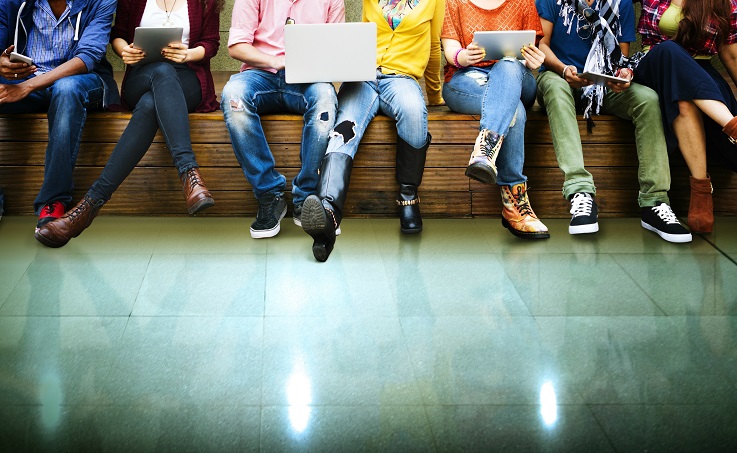 Throughout 2016 we've picked the brains of more than 35 top retail execs in order to get the inside track on what's changing in their businesses and the wider retail world.
In this post we've gathered together their top insights, from major retail design companies to disruptive tech start-ups to leading store brands, ready for you to take into the new year.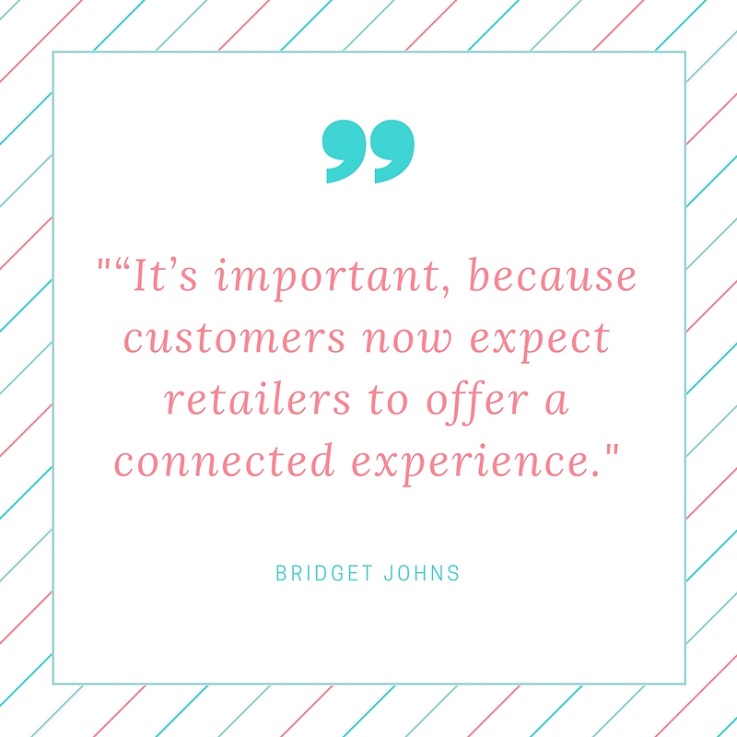 Latest analytics
Advancements in tech have also brought with them a vast array of associated data. The collection, analysis and implementation of this is a hot topic for retailers looking to improve their offering.
Ed Armishaw of brick-and-mortar retail analytics company Walkbase notes that "Retailers are actually starting to realise that it's not that expensive to run their own Wi-Fi and give guests an awesome experience. What they're starting to then do is own the data which means they can start to understand a lot more about their customers."
Meanwhile, big data solutions company RetailNext's Bridget Johns believes that "There's been a bit of a breakthrough over the past few years – established retailers understand that they need to know as much as possible about what's going on in there stores. We're used to seeing new players with that mentality – it's much easier to think in new ways when you're not tied to legacy systems – but to see it emerging across the board is fantastic.
"It's important, because customers now expect retailers to offer a connected experience. A new generation of shoppers with a new set of expectations are coming online."
Conrad Poulson of ad-free app monetisation platform Huq Industries is keen to see a shift in the customer-retailer value exchange that comes from data collection. "We believe there's an alternative value exchange we have from the one that you currently get as a user. We know that the typical value exchange at the moment is I give away loads of my data, advertisers use it to try and sell me stuff in order that the app that I use can fund itself. We see a different type of exchange where your data can be used to contribute towards this pool of behavioural insight. There's huge value in that, but the way the value is realised is seamless to the user."
Additionally, Dagmara Lacka of Internet of Things (IoT) company Boldmind highlights some of the most innovative potential uses for this data: "The most innovative, in my opinion, is the ability to use various data-sets and disperse them in the hyperlocal context to drive flash sales. So look for the one hour windows and determine the discount. This is a system for a multi-retailer and will allow you to pick out individual stores, look at the hyperlocal data around that store, and suggest the best possible discounts.
"In today's world the sales are 10%, 20% or 50%. But maybe it should be 32% to really motivate the stock to shift. If you pair it up with digital windows, sales can now happen for just a few hours and bring the store back to full price for the afternoon or evening trade."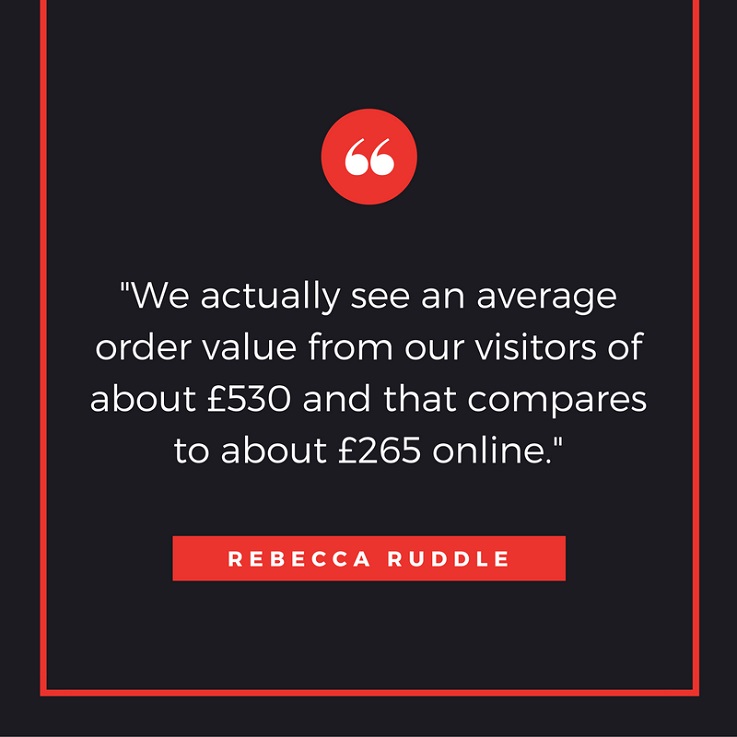 Physical retail
Despite some high-profile closures such as that of BHS, physical retail has continued to prove its worth. The recent announcement of Amazon Go, the e-commerce giant's digital-enhanced grocery store, suggests physical remains in retailers' future strategies.
Rebecca Ruddle of furniture e-tailer Made.com reveals the value of having a physical store: "The showrooms really give our customers that confidence to purchase from us. They tend to not start with the entry level products that they do online. A lot of people would start with the cushions or light, whereas, if they come into the showroom they're normally going to be making that more measured purchase, so they're purchasing the sofa or the bed or the cabinets. We actually see an average order value from our visitors of about £530 and that compares to about £265 online. So, there's a real big difference between online and offline for Made."
This value is also seen by George Z Graham of independent boutique Wolf & Badger, which operates a marketplace system giving independent designers a space to sell and ability to keep their revenue. "Our stores provide a real-world, tangible, social experience that no pure play e-commerce site can ever match. …it's such an important element of what Wolf & Badger is all about – introducing customers to the best independent brands in a fun, creative and experiential way," he says.
Public Factory's Yazid Aksas, who also operates a co-retailing concept that lets brands share premium space, notes: "The cost of going retail and the risks associated to it in major cities is just too high for small brands. So applying the principles of the sharing economy to that industry makes a lot of sense. We believe we'll see more of it of course, whether it's a profitable market that can scale remains to be seen."
Commenting on what retailers need to do to evolve with the times Stephen Godfroy of legendary record store brand Rough Trade says: "Invest in IT infrastructure – unite as many parts of the business as possible. Invest in people – providing staff not just a job but a career and sense of belonging. Invest in the unknown, to experiment – to create a model that embraces change, that allows you to experiment with the offer, to creatively express your brand values, to emotionally connect and influence by discovering tomorrow's currently unproven, unknown, talented suppliers."
At the other end of the scale, Tatiana Fokina of Hedonism Wines notes how the company is using its solo physical store to help reinvent the idea of luxury in retail. "For me when people care about my time, because you know I think time is a luxury nowadays, it's the ultimate sign of a luxury service. And it's attention to detail as well, so you know little touches like we offer customers a seat whilst they're waiting for their order to be packed, or when their order is being processed on the till. It's little touches that create a luxurious experience," she says.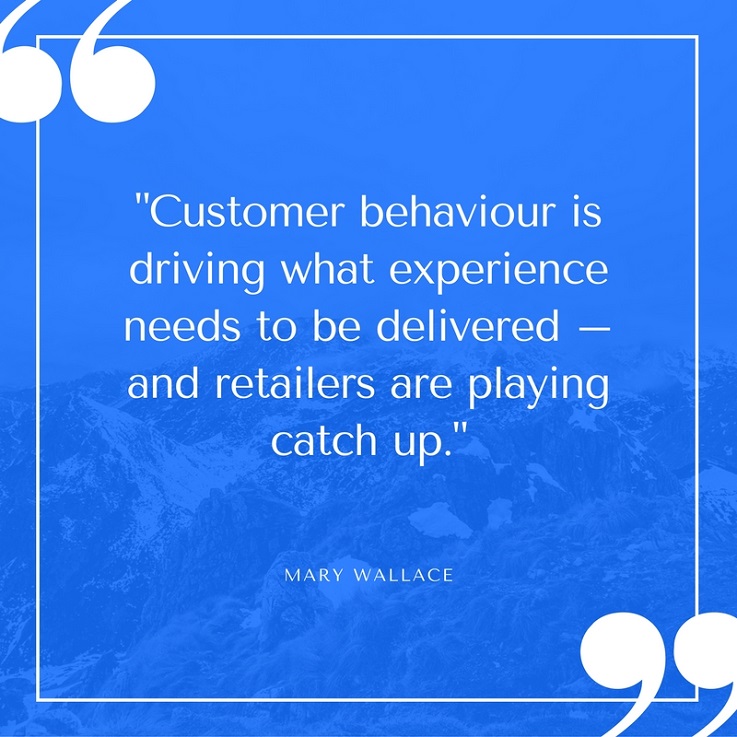 Customer experience
The customer experience, in-store, online and on mobile, has never been more important. As Mary Wallace of IBM iX says: "Customer behaviour is driving what experience needs to be delivered – and retailers are playing catch up. Retailers need to build the experience around customers first – and almost put the product second. People are buying the experience more than they are the product itself, especially when I can buy the same product in multiple places. The notion of 'value' is constantly being redefined."
Michelle Bower of Dalziel & Pow, who helped bring the Rockar-powered Jaguar Land Rover digital showroom to life, also notes: "Brands are having to respond – what's exciting is how should these brands be behaving in the future, because it's not just going to be about selling stuff, it's going to be about helping you update or modify or personalise or swap or share. We're taking quite a traditional business model of a brand selling you a product, but we're layering in experiences and then we're moving towards helping people move better or live better."
Peter Wake of retail store tool StorIQ highlights the challenges of a consistent experience: "Meeting customer expectations online is relatively straightforward and quick to implement. However, ensuring a similarly consistent experience across a large and complex retail estate is not so easy. In our view, back-end optimisation and a technology-enabled retail field operations team is the critical change that retail needs to truly meet customer expectations in-store."
For Markus Linder of digital advisor provider SmartAssistant a change in customer experience will be driven by a change in retail's approach: "I believe the true challenge for retailers that want to build a relationship with their customers and gain their loyalty is to evolve from product pushers to insight providers. They have to transform into being trusted advisors who know their shoppers well enough to suggest relevant products, solutions and tips without being creepy or overbearing."
Meanwhile, Travel Retail Cooperation's Hannes Koch highlights the travel retail sector as one where the customer experience badly needs improving. "I think the travelling shopper is much more educated, much more aware of what they want, how they want things to be offered, how they want to be treated and how they want to be approached. That's something travel retailers need to pick up massively in the next couple of years. Otherwise the experience of most of the travel retailers is that there's nothing special, it's kind of boring, it's a bit of homogenous, and there's no local identity there," he says.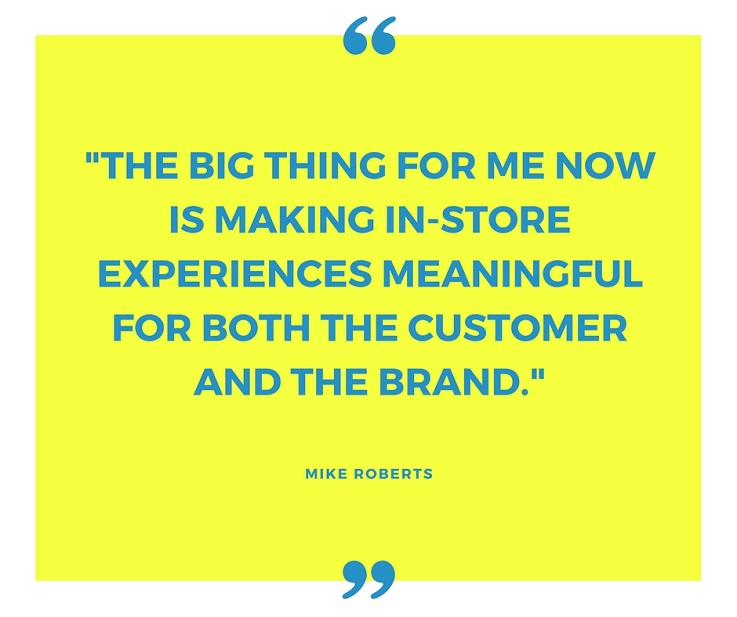 Retail design
The design of physical retail spaces has been another major topic throughout 2016 as retailers come to grips with the need to provide customers with better and more engaging experiences.
Mike Roberts of top design consultancy Green Room Design notes the need for a human approach: "Mapping the emotional customer journey is really important. The big thing for me now is making in-store experiences meaningful for both the customer and the brand.
"I think the idea of retailers as destinations is vital. There are very few retailers now where you don't just have the option to buy something online instead of going into a store. You really have to create something which creates a distinct point of difference. A distinct resonance when that person makes the effort to go into the store. They need a reason to go there. And if you can make that experience something sharable, then all the better."
Pro:Direct's Ned Ozkasim adds: "…I think it's down to us as retailers to change people's perception of how to shop. That's one thing that we try to do apart from the rest – we would love it if people were happy to come into the store and order, but I encourage the staff all the time to find out, "do you need this pair of boots tonight?" "If you don't need them now, let me send them to your house… what we're trying to do is encourage them to let us fulfil this to you in the best possible way."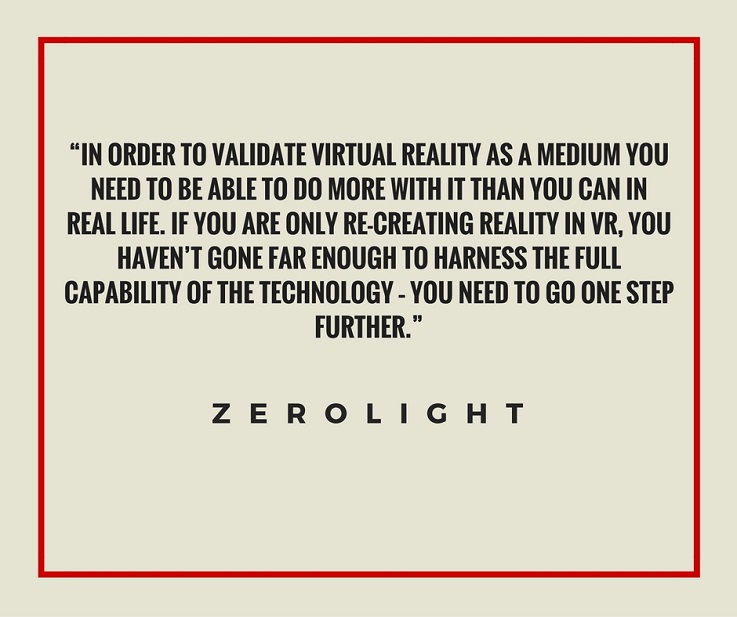 New technologies
Virtual reality (VR), augmented reality (AR) and 3D printing are among the emerging technologies that have really started to gain a foothold this year. Of VR ZeroLight, an advanced car configurator software platform that lets customers see the make-up of the exact car they are buying, says: "In order to validate virtual reality as a medium you need to be able to do more with it than you can in real life. If you are only re-creating reality in VR, you haven't gone far enough to harness the full capability of the technology – you need to go one step further."
Hrvoje Prpic of 3D/VR store platform Trillenium sees a lot of opportunity for the tech: "VR allows customers to come across a brand and have a brand experience without having to go to the real brand store.
The quality of VR in five years' time will be highly realistic so there will be no need to have a showroom in the city, but you can have an online showroom always available for the whole world. I believe that even this year people will start using VR, and in four years' time, by 2020, the market of virtual reality will be bigger than today's TV market."
Likewise, AR platform Cimagine's Leigh Davidson has high hopes for the future: "We believe AR will be a part of each and every purchasing decision as shoppers will demand to see all products in the purchasing process at anytime and anywhere."
For Clas Dyrholm of Realfiction, the 3D holographic display technology provider, the use of technology in retail needs to contribute to a wider digital strategy. "It's about creating interesting, small experiences that contain storytelling that people will both remember, and be willing to share. Whatever we do in retail should be interesting enough for people to actually want to share digitally, thereby creating that omnichannel experience. Being cool enough and different enough to share online encourages others to actually step in to the real retail world, which then concludes that cycle," he says.
Wearable Experiments is exploring a different type of retail tech altogether with its wearable clothing offering. Billie Whitehouse highlights where this sector can improve: "I think what a lot of this space is really centred around is still the quantified self, so still the collection of data and what do we now do with that data and what does that means. But not that many companies are actually feeding anything back to the consumer unless it's via a screen."
Elsewhere, Simon Liss of retail innovation agency Omnifi is already looking at the next shift in in-store tech: "I think that Physical Web beacons are going to replace retailer apps eventually. They're going to be the thing that rather than requiring customers to have apps preloaded on their phones to interact with physical stores, they are able to walk in, open up their phone, and the content is going to be there pushed at them or available for them to pull down."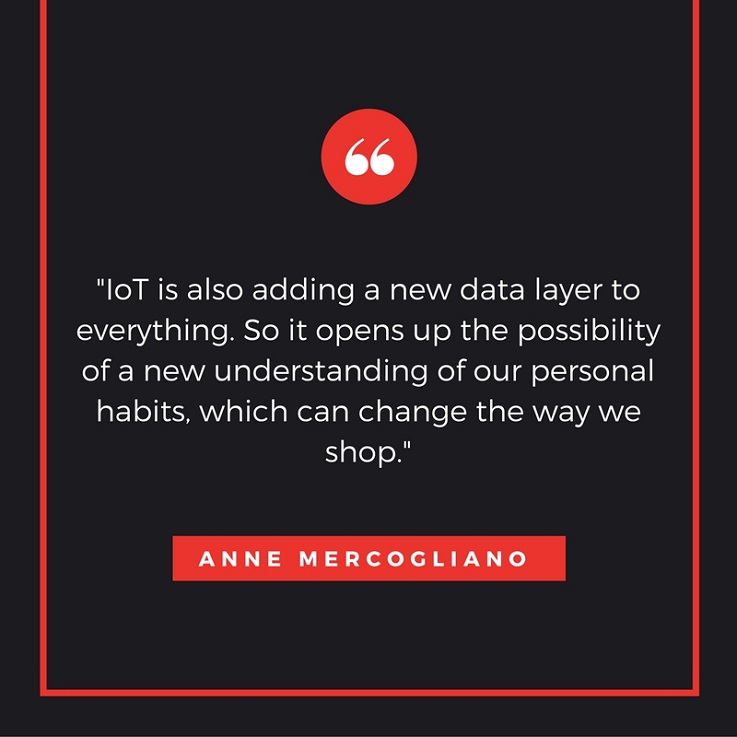 Internet of Things
Another talking point is the Internet of Things (IoT). Anne Mercogliano If This Then That (IFTTT), which facilitates connections between devices and services, suggests that the shift towards the IoT might impact shopping habits: "IoT is also adding a new data layer to everything. So it opens up the possibility of a new understanding of our personal habits, which can change the way we shop. For example, if I get an alert from IFTTT that I've hit fifty miles according to my Fitbit, that might be a data point that tells me it's time to get new sneakers."
Smart home platform Gideon's Marco Matera believes the technology will change the way we shop: "I think that the retailer is something that I don't want to say is going to disappear. But it's something that will drop – the concept of going to the store to buy something is a concept that will be very, very small in the next 10 years."
"I believe there are major benefits to embracing the smart world of IOT," said Stephen Wreford of Helping Buildings Think, which connects computerised systems within buildings together. "There is a temptation however to forget that the solutions must 'make sense'. I often see use cases that are tenuous to say the least. A good example is using the low cost of installation to add massive benefits, take for example the stock or equipment within a shop. Using simple low cost tracking devices, instant access to current stock levels and equipment locations speed up maintenance and automate accurate stock level control."
Challenges come with the opportunities presented by the tech though. Jan Maciejewski, organiser of the Internet of Retail conference, highlights a key area of focus from the event earlier this year: "There were certainly areas of debate on data privacy. Working out who has access to data, and what data is going to be used for. I think there's recognition that there's an area that needs to be looked at in terms of how you use and analyse data and how you reuse that data."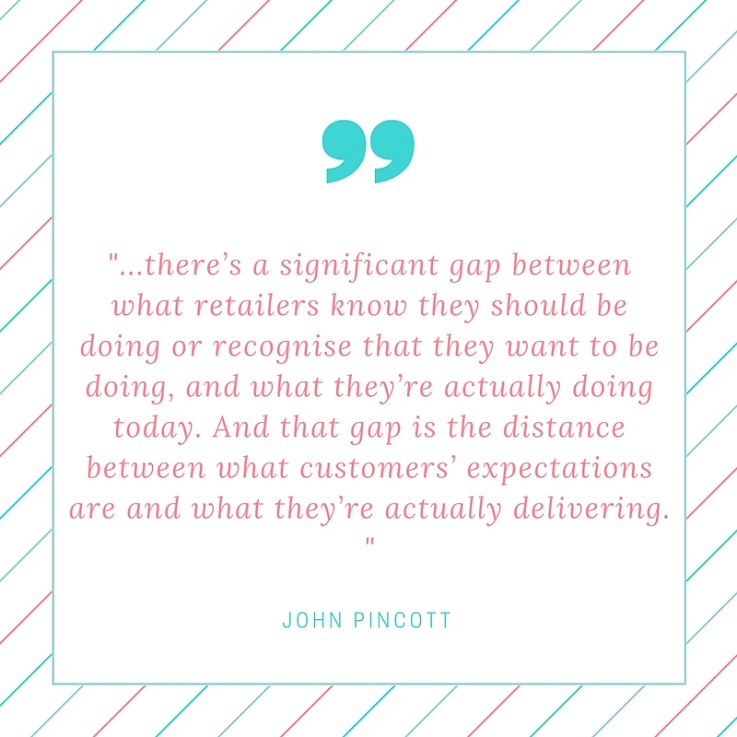 E-commerce and Omnichannel
Omnichannel is still a major industry buzzword. Ruth Harrison of digital and technology transformation consultancy Thoughtworks, outlines what omnichannel should be about: "Too many retailers think of omnichannel as "we've got stores and we've got a website" and that it runs in tandem. Look at it more holistically, look at it how the customer looks at it. To them it's a single channel of retail shopping and the need to be able to cross from one to the other very fluidly. Once that's delivered, then you can start adding on richness and further enhancements and personalisation and all of the additional value that helps accelerate retail."
Cloud-based SaaS software company Kibo's John Pincott notes: "…there's a significant gap between what retailers know they should be doing or recognise that they want to be doing, and what they're actually doing today. And that gap is the distance between what customers' expectations are and what they're actually delivering. Retailers have to bridge that gap. They can't sit and have a five year plan to get there because actually they'll be out of business."
Mark Adams of retail tech consultancy Validify believes apps should still be high on retail's agenda: "It's not just about the transactional ecommerce. You've got to be offering something unique which is suited to an app, rather than just a standard retail purchasing browsing experience and, done successfully, I think that can really drive engagement, drive loyalty, drive conversion, with an app strategy. And I definitely think in the next 5 years the major retailers certainly will all have apps and I would bet money that their apps strategy will be delivering more revenue than a mobile web strategy."
Meanwhile, Hans-Christian Zappel of social shopping app Knomi thinks there could be a shift towards more online marketplaces: "We believe the future of luxury retail will likely hold a few digital fashion marketplaces with individual brand spaces where the customer can discover and shop conveniently or start a seamless journey into the brand's respective bricks-and-mortar store experience."
Benoit Feron of marketplace e-commerce solution provider Izberg also believes in the power of the retail marketplace: "People think that when you talk about marketplaces, you're taking about marketplaces for products. But nowadays the biggest trend is marketplaces for services. It's companies like Airbnb for example. Airbnb is not selling anything. It just allows you to rent the place. Uber is not selling cars, they just allow you to rent a car through a certain service.
"The next thing is going to be allowing the retailers and all the brands to really capture the whole value for the client. Mixing products and services at the same time. It could be IKEA adding on a service marketplace at the end of their things. They sell you a table and then offer you a choice of five people to come round and construct it for you."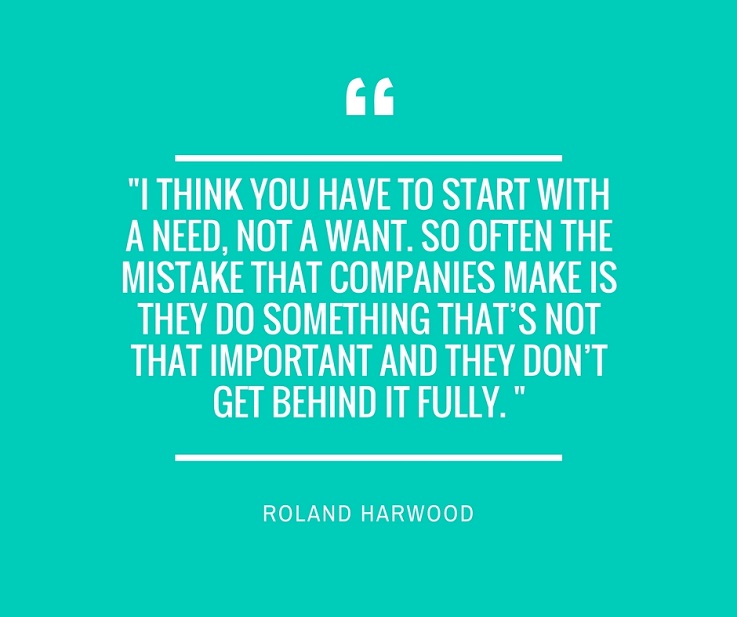 Innovation
Increasingly retailers are opening up and looking outside the board room, whether that's within their own wider companies or beyond, in order to facilitate innovation. Open innovation and co-creation have become well established in the business, with many retailers getting input from their customers too when looking at new developments.
Open innovation agency 100% Open's Roland Harwood explains that to get the most out of co-creation – "I think you have to start with a need, not a want. So often the mistake that companies make is they do something that's not that important and they don't get behind it fully. Because they want to just see how this might work. But if it's done half-heartedly it'll undermine the process."
The fast moving world of tech causes Mitch Menaker of open-source co-creation community Local Motors to note that "The equipment we will use 10 years from now hasn't even been invented. Ten years ago, it would have seemed crazy to think that we could 3D print cars. I almost cannot begin to imagine what might be possible. It might be feasible for us to print a car in an hour or two hours. Who knows?"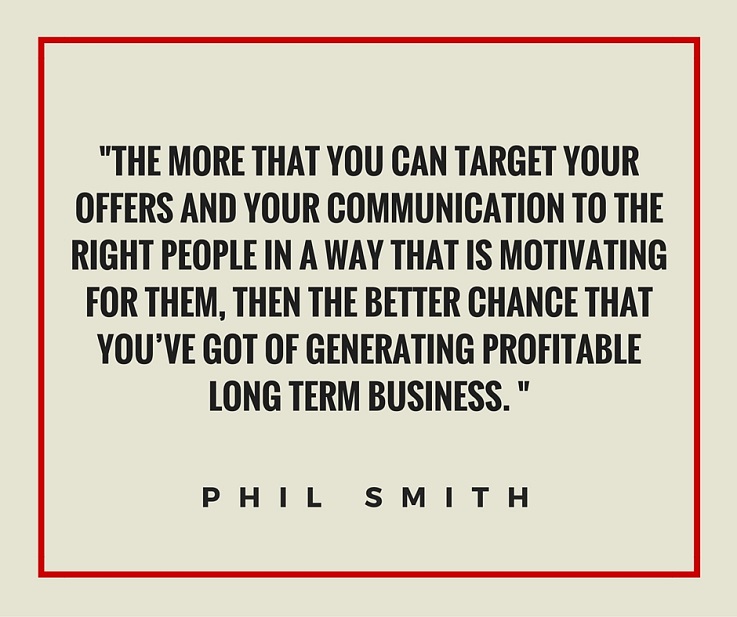 Customer loyalty
With the ability to shop from almost anywhere in any way they want, customer loyalty has taken on a different role as Jesse Sandqvist of digital loyalty marketing company Seed Digital Media notes: "You have to differentiate yourselves with the experiences. That's a much more healthy way to grow a retail business, and point systems are outdated. Most of them don't really drive any loyalty at all. They swipe the card but that doesn't really influence which store they choose. Once you get more into the emotional level of connection, that's where you'll win."
Point-of-sale marketing specialist Ecrebo's Phil Smith adds: "The more that you can target your offers and your communication to the right people in a way that is motivating for them, then the better chance that you've got of generating profitable long term business."
Meanwhile, Gideon Lask of referral marketing platform Buyapowa believes the best source of new customers is a retailer's existing ones, but the sophistication of implementation is vital. "Loyalty as a concept isn't a thing of the past but consumers have become savvy. They are bombarded by messages today so there's competition for your attention, competition for your wallet, and we know all the tricks that the retailers are trying. Because the consumer is more sophisticated, retailers themselves need to become more sophisticated to drive loyalty. You need to empower me, you need to be relevant to me and yet the basics don't drive loyalty," he says.
How many of these insights have you come across in day-to-day retail? Which trends are top of your list for 2017? Let us know in the comments.
We'll be reporting on the latest retail trends and retail tech throughout the coming year, so watch this space for more interviews, retail openings and retail innovations. You can also follow us on Twitter, Facebook or check out our LinkedIn page. See you soon!