Retail
What retailers need to know about resale in fashion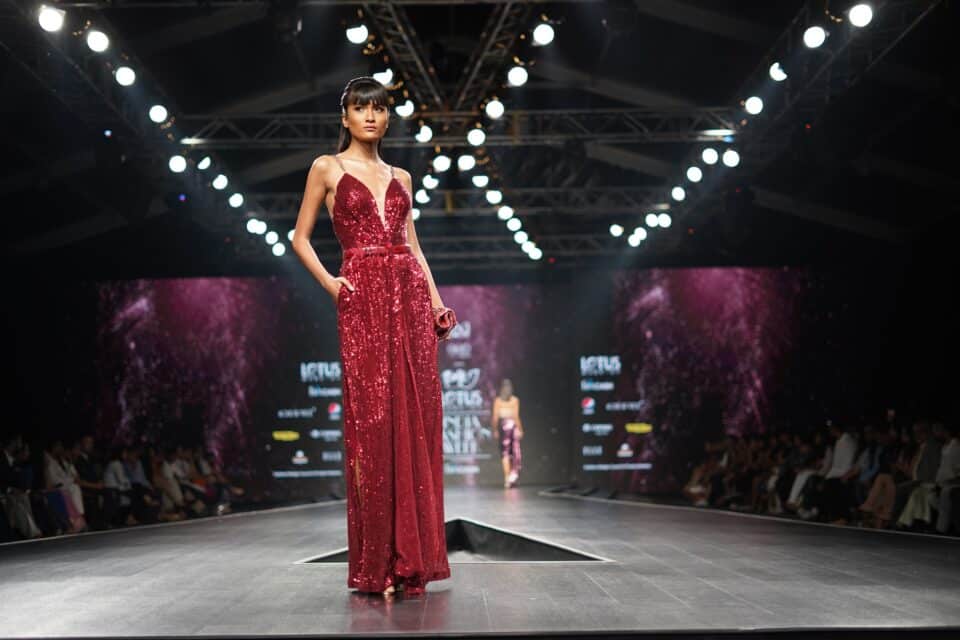 Making a sale once is an art.
But selling the same thing twice? That's a real feat.
More and more retailers are looking to do just that though. The fashion resale market is one of the fastest-growing sectors of the retail industry.
It's also one of the few that is driven by the consumer rather than the industry itself. Resale isn't the result of a marketing campaign or retailer-led initiative.
The customer is increasingly turning to second-hand fashion and retailers have had to respond.
This isn't a short-term trend either. In its 2020 Resale Report second-hand clothing sales platform thredUP noted that shoppers plan to shift their spend to second-hand more than any other fashion sector over the next five years. In fact, 52% planned to spend more on second-hand products.
Fashion retailers can no longer ignore resale. Here's everything you need to know about how to take advantage of the resale opportunity.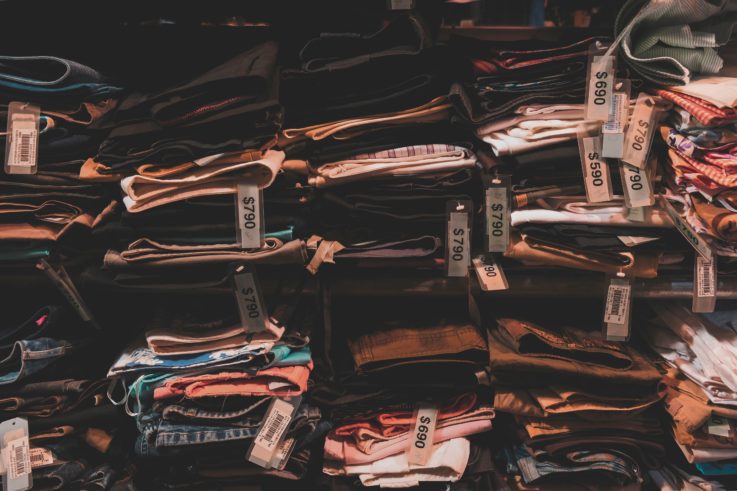 How big a market are we talking about?
ThredUP predicts that the second-hand fashion market will be worth $64 billion in the next five years. GlobalData says resale will see 5x growth, while retail is projected to shrink 4%.
And in news that could worry many of fashion's current big names, thredUP says the total second-hand market is projected to grow to almost twice the size of fast fashion by 2029.
The growth can already be seen with GlobalData reporting that 62 million women bought second-hand clothing in 2019, an increase from 56 million in 2018. What's more 70% of women surveyed said they had bought or were open to second-hand shopping.
Younger shoppers from the Gen Z and Millennial age brackets are driving the move to second-hand with 80% of Gen Z shoppers surveyed saying there is no stigma to buying used fashion. This bodes well for future growth in the resale sector.
It's also a major influence in retailers' choice to embrace resale as they look to appeal to a younger audience.
Other clues to the value of resale can be seen in the second-hand fashion service providers that have sprung up to support the market. This includes thredUP, Poshmark, Stuffstr and The RealReal.
From looking at the figures they've shared it's clear that we're not talking about a small amount of money or number of customers.
The RealReal, a resale platform for authenticated luxury goods, reported $1 billion in gross merchandise volume in 2019 – up 42% on the previous year. It serves more than 582,000 customers.
US social commerce marketplace Poshmark paid out over $2 billion to its seven million sellers in 2019, double what it achieved the previous year. Thirty million listings appear every day.
The largest online thrift store in the US, thredUP accepts more than 25,000 brands through its platform. The company has achieved significant investment, including $300 million most recently to fund its move into Resale as a Service.
This sees thredUP acting as a partner to fashion retailers who want to get into resale. It works with everyone from Macy's to Walmart via different forms of collaboration including offering store credit to customers who donate clothes and boosting a retailer's website with resale stock from a host of brands.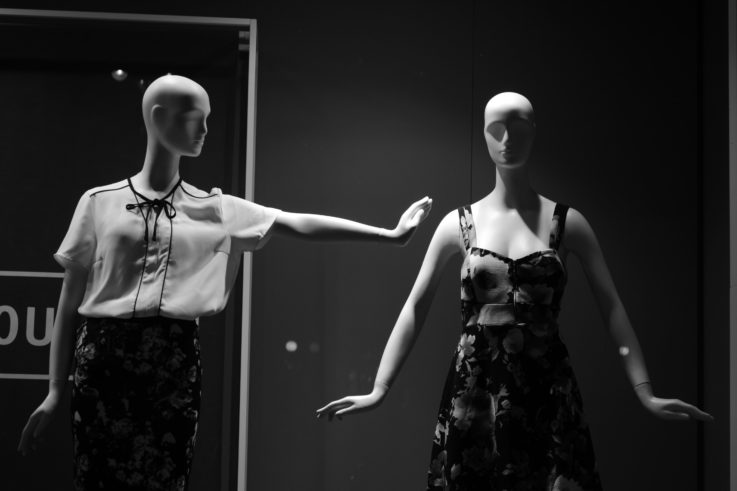 What's driving the rise in resale?
By 2029 it is expected that second-hand clothing will have doubled in size taking the second largest share of the market after off-price.
There's a reason that both of those sectors are growing in fashion. Money is a major motivator. This has become even more apparent throughout 2020 as shoppers contend with the coronavirus pandemic and the associated job losses and recessions.
ThredUP reports that 4 in 5 people say they have shopped second-hand, or are open to doing so, when money gets tight.
Sustainability is the other big influence on the fashion resale market.
Shoppers are increasingly educated about the environmental impact of the clothes they buy. In a GlobalData survey 70% of consumers agreed that addressing climate change is more important now than ever.
In its report, thredUP notes that a massive 70% of shoppers say they have
purchased a single-use outfit. It says that reselling a dress reduces its CO2e impact by 79%.
It's no wonder then that reportedly almost 2.5x more consumers plan to shift their spend to sustainable brands.
Buying second-hand is also a cheaper option when it comes to shopping sustainably. Truly sustainable fashion can come with a high price tag that is out of the reach of some customers. By choosing resale they can still reduce their environmental impact when buying clothes.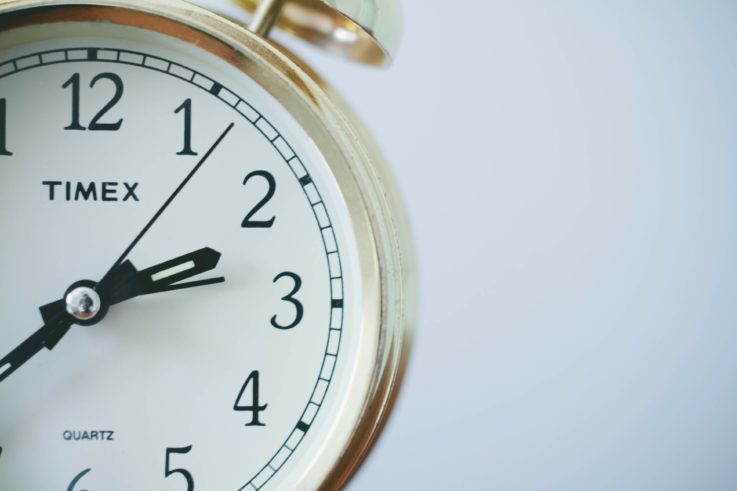 Accessibility is another factor. In the past resale was largely contained to physical retail whether that be car boots, jumble sales, charity shops or thrift stores. The arrival of online marketplaces like eBay gave resale a foothold in the online market.
In recent years there has been an explosion in resale platform companies like thredUP, The RealReal, Stuffstr, Xupes, Refashion and Thrift+. Peer-to-peer marketplace apps like Depop and Shpock have also taken off with a user experience that marries social media and online marketplaces.
The investment in, and prevalence of, these online resale channels has widened the potential resale audience significantly. Buying second-hand is now an online experience that is almost on par with buying new.
Resale has also grown hand-in-hand with the collectors' market, particularly for sneakers. With limited drops and collaborations now a fixture in the sector, fans increasingly are unable to buy what they want first-hand. As such, the sneaker resale market is worth millions.
Another consideration is the shift in trends and fashion inspiration. These are increasingly out of the hands of retailers. Instead many customers are being inspired by social media – influencers and peers alike. This can lead to customers wanting to tap into a trend that isn't being catered for in stores currently but can be served by second-hand.
Likewise, trends that hark back such as 90s fashion can be authentically achieved via resale platforms.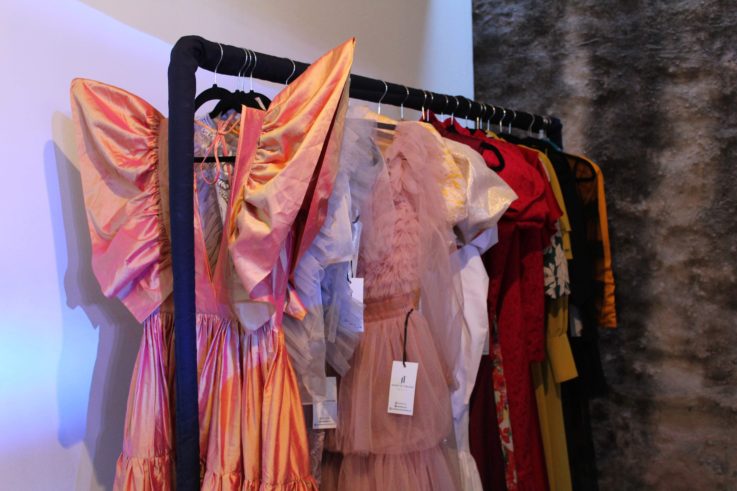 What are the issues with fashion resale for retailers?
First and foremost, to make resale a viable business concern fashion retailers have to adapt their entire business models.
While resale is unlikely to become a fashion retailer's entire business, it does have an impact right through it. Effective resale isn't just something that is tacked on to an existing model.
For example, there can be no resale without a product that is designed to be resold. Quality and durability have to be at the forefront if an item of clothing is to stand the test of time.
This isn't so much of an issue for luxury retail, which is already known for holding its value, but it is a problem for fast and mid-fashion brands. Much of fashion is designed to be sold cheaply and worn a handful of times before being discarded.
If retailers want to convince customers to buy those products second-hand then they have to convince them of their quality. As such, fashion retailers need to consider resale right through their business from design to production to the supply chain.
This includes considering if a product is trend-led or has more of a timeless quality. While it's true that fashion trends are often recycled, a trendy fashion item will have less resale value than something timeless.
Sizing should also be considered. Resale can only achieve maximum penetration if all customers are catered to which means retailers need to make sure they are serving as many customers as possible with their sizing when producing the new items.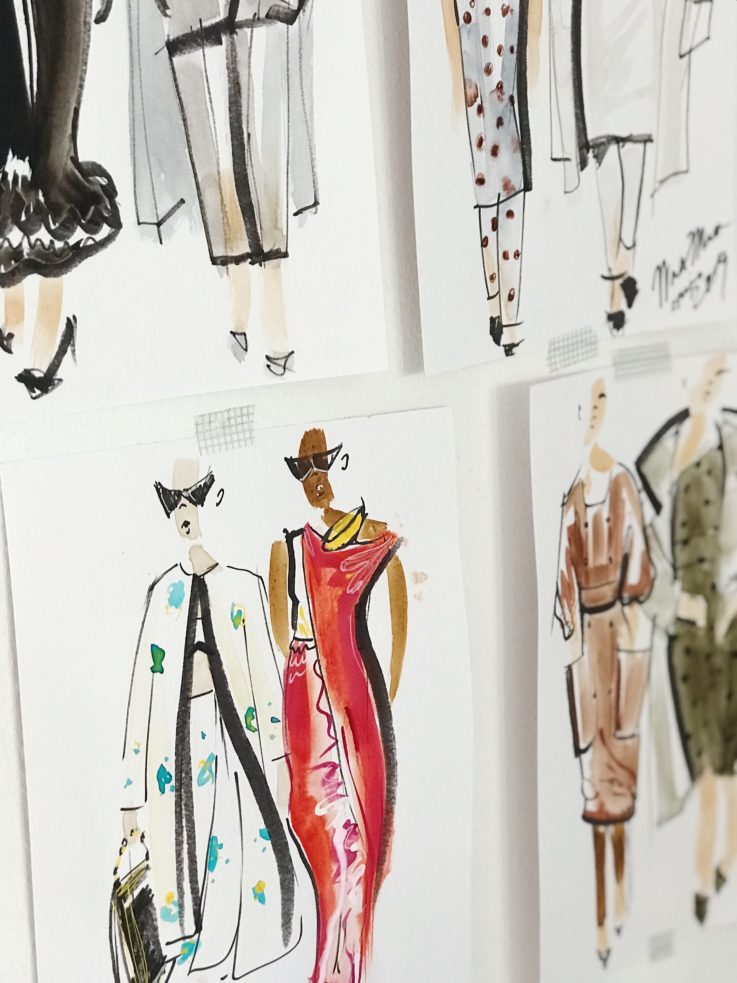 Fundamentally resale is built on the idea of not selling as many units which is going to be a hard pill for many retailers to swallow. This is coupled with the fact that many products will have to be sold for less than they were originally which may not offset the drop in primary sales.
Another potential challenge is getting in place the platform necessary to support resale. One element of this is collecting, organising and cataloguing the second-hand items, which may be coming through the post and from in-store collection points, ready for resale.
As already mentioned, digital channels have played a big part in the recent growth of fashion resale and any retailer considering resale can't overlook the online. This can require investment to put in place the back-end system needed to make second-hand stock available to buy online.
Retailers need to bear in mind that not everything they receive back from customers will necessarily be in a re-sellable condition. This is especially the case if customers are sending in products by post as there isn't anyone vetting them at the point of sending.
As such, retailers need to make sure they have a system in place for recycling these unsellable goods.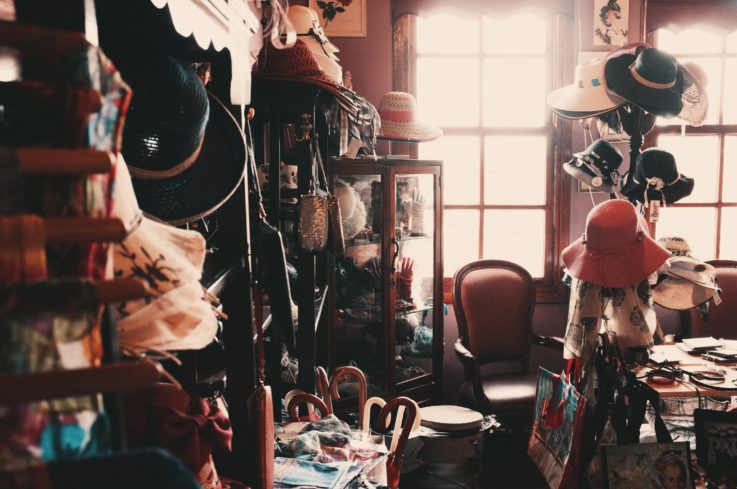 How retail can make fashion resale work
There is no doubt that resale requires a big shift in fashion retailing.
However, there are some ways that retailers can make it work for them. These include:
Using scarcity to their advantage
It's doubtful that every new clothing product will go on to be resold which means resale stock will be limited for many items. This feeds into the 'treasure hunt' element of second-hand shopping, but it also can drive up the value of the resold product.
Retailers could use this to their advantage by giving fans a place to buy vintage, limited run or hard to find items. They could even explore making smaller runs of products, which would be both more sustainable by creating less waste in the first place but also create more demand for those products second-hand.
Reducing waste
One way that retailers can offset a drop in new clothing sales is by reducing manufacturing waste. The less you make the less you can waste.
It's not hard to do the maths on the savings that come from not manufacturing an item of clothing. Likewise, there are millions of pounds of unsold stock and returned products that can't be sold through primary channels sitting in warehouses and stores across the world. Resale gives retailers a chance to recoup some of these costs.
Savings can also be made on raw materials. Queen of Raw is a marketplace for excess fabric. It says that there is more than $120 billion of excess fabric sitting in warehouses around the world today. By making use of this and reusing fabrics that would typically end up in landfill, retailers can save money by not creating new materials.
Controlling the platform
Retailers have the opportunity to control the resale platform to build loyalty and the relationship with the customer.
If retailers own the resale platform, rather than leaving it up to third parties and peer-to-peer networks, they can ensure their brand is represented in the right way. They control the experience and give customers confidence that it's safe to buy and that they're getting authentic, high quality products. No-one knows your product better than you.
If we look at the live entertainment industry resale platforms started as an alternative to primary ticket sellers to allow fans to sell tickets to shows they could no longer attend (or didn't want to). Many of those primary sellers have now either acquired one of the secondary companies or launched their own resale platform to ensure they get a cut of this growing market, and to bring some security to the Wild West of ticket reselling by helping fans buy genuine tickets.
While retailers aren't able to stop their products being sold via other resale platforms, by creating an official brand-owned platform they can ensure that customers come to them whether they're buying new or second-hand.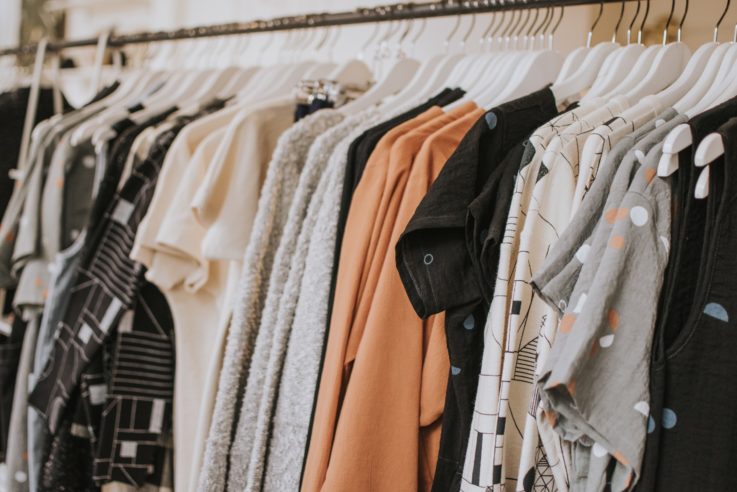 Conclusion
Resale is set to become a cornerstone of fashion retail. Customers want it and retailers need to give it to them.
It's not hard to see why this would initially worry a lot of fashion retailers. However you slice it, resale means fewer initial sales and more circulation of the same products. This goes against the established retail model.
Yet, it's also a huge opportunity to make meaningful change. Not just from an environmental perspective, but also in terms of customer relationships.
The customer-retailer exchange should not end at the point of the customer buying something and only pick up again when the retailer wants them to buy something else. Resale gives retailers the chance to completely rethink the way we design and sell clothes, but also to imbue those items with more value.
It's that value that will convince customers that a product isn't just worth buying once, but over and over again.
Get in touch if you'd like an introduction to experts who can help you get your fashion resale offering off the ground.