Interviews
Popping up: How Appear Here brought its pop up retail model to New York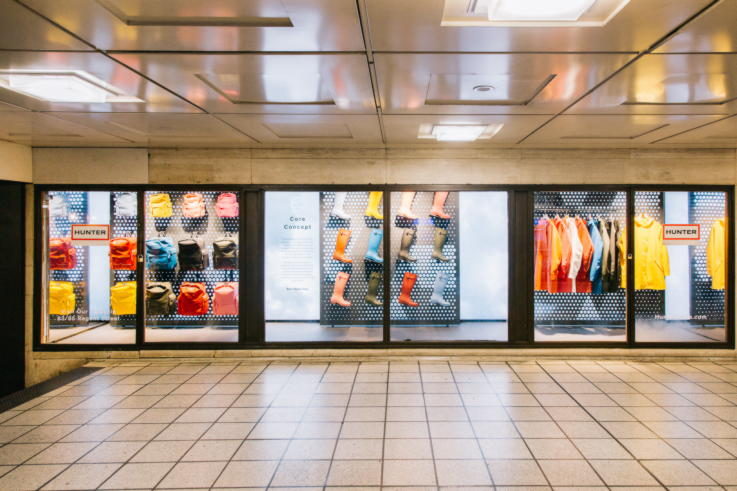 Often described as the 'Airbnb of retail', Appear Here connects brands looking to rent short-term retail space with landlords. Having helped to launched almost 4,000 shops in the UK this year alone, the company has just secured $12 million in funding from venture capital firms.
What's more, it's continuing its international expansion with the introduction of its pop up model in New York. Appear Here's Chief Marketing Officer (CMO) Elizabeth Layne talks us through the new venture, how both big and small brands are using pop ups, and what makes a great pop up: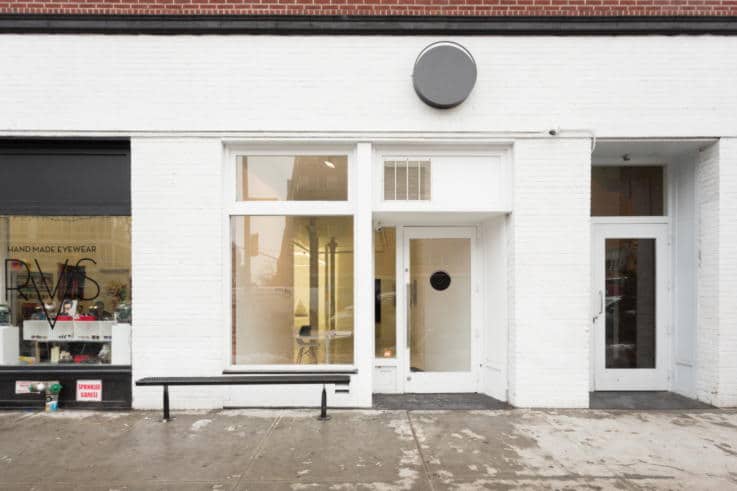 How long have you been with Appear Here?
I've been with Appear Here a year and a half now. I'm originally from New York but I started in the UK office, and then moved back here in February to open up the New York office.
I'm CMO of Appear Here, but I'm also acting GM of sorts in New York right now as we continue to hire. The whole team in New York is new to Appear Here.
It's nice to have me over here, helping to transfer a lot of the learnings from the UK market. I was also part of the France launch, so am making sure we apply everything that worked and disregard anything that didn't. Also I am bringing company culture and rituals over and helping the team here navigate well with the UK-based team since all of the functional heads aside from myself are based in the UK.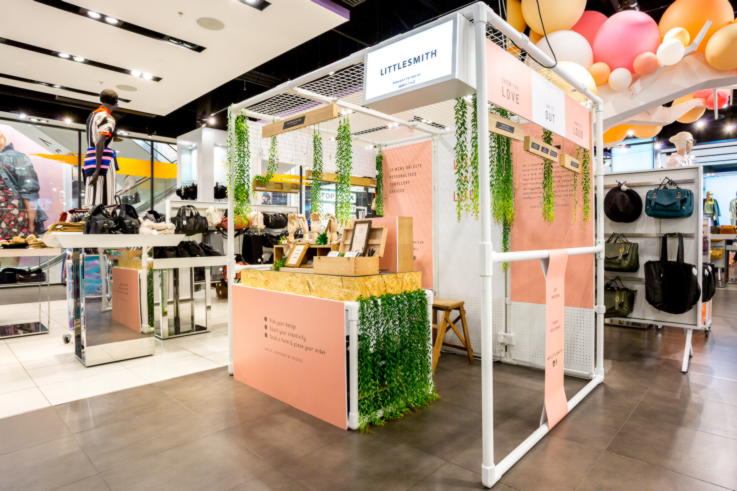 What are the main elements of the Appear Here model?
Brands put together what we call an idea profile about what they're going to do in their space, then we'll pull in their social media profile, whether or not they've booked space with us before, any other details that we deem important, and pass it over to the landlord. We have built a landlord dashboard that we think of as the Tinder for the real estate industry, and the landlord can swipe left or right and pick the brands for their spaces.
The other area would be our concierge service. I think a big part of our brand, and something that's important to us as we scale, is our service and really making sure that we're offering top-notch service to all the brands. Whether that be recommendations on spaces, helping to answer any questions on what they should do with their pop ups, helping find their next space after they've had a successful pop up. That's an area where we invest a lot of time and energy and it's a big, big part of our brand.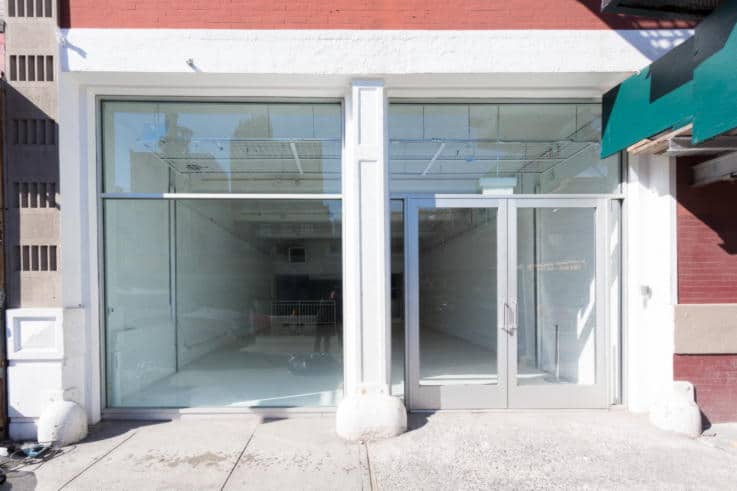 Do you have any targets for New York?
We do anticipate Appear Here scaling quicker in the US than in France and the early days in the UK. I think one leading indicator of that is we've already signed up four of the top landlords in New York within the past few months, whereas it took us years in the UK and it's taken over a year in France. I think the New York market is ripe for that behaviour change on the landlord side, which is great because it just offers more and more space access to the brands here.
We're also starting to see brands come with bigger budgets than in the UK and France, and I think that shows that people are really investing in the market here. They realise that to really do well in New York, they need to come with budget, they need to be ready to make more of a splash. We're also seeing big brands too. We haven't even announced ourselves and we just had our site up for service soft launch and we've already had brands like Google and Opening Ceremony book space with us.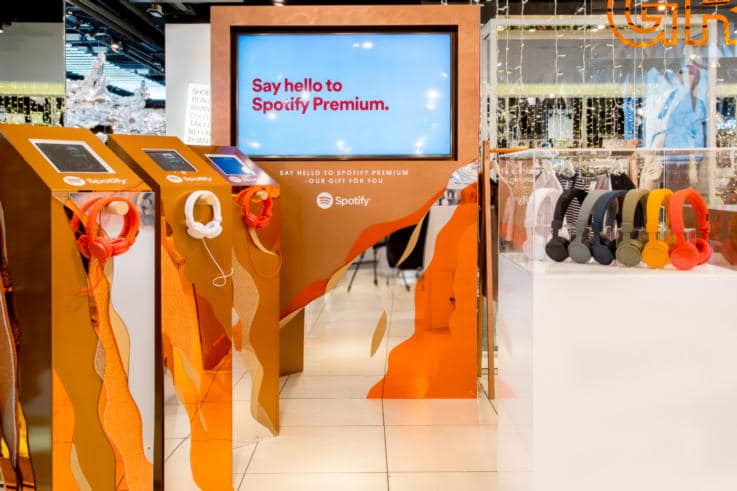 How do you think the markets respond to pop ups differently?
What we've seen so far is that the fundamental problems are really the same. Landlords are looking to sell vacant space and they're trying to do so in an efficient manner. Brands are trying to book space while focusing really on what they want to do, which is helping their brands and helping their products. I think the access to space has become more and more difficult especially for independent brands.
I think also both brands and landlords are starting to rethink what retail is. There's always buzzwords like omnichannel, and for us it's really just retail and different ways of looking at it. I think some brands might be looking at retail as media space, others might be using it as a way to launch a product, others maybe to connect to customers for the first time, but really, it's all just retail. We see that to be the same now across countries.
Everything is a little bit faster in New York, which is great because that's one of the areas where we excel. The brands are looking for speed, and I think for us by bringing the whole experience online, we're really able to make booking space something you can do in a minute or a day or two, as opposed to months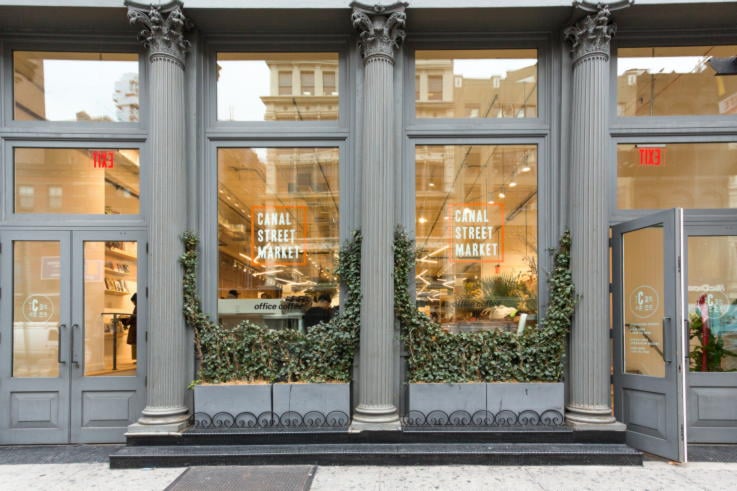 Who is your big potential competitor in the US?
Our competitor is the traditional real estate industry brokerage model. We're disrupting that model in the US. Brokers don't really want to work on short-term deals because they get paid on the length of their deal.
I think there's a lot of opportunity in the market for us here. I don't think there is a strong competitor, and if anything, having Storefront been here first and having all these pops up in New York in particular, the education piece has already been done for us. Brands and landlords alike understand the need for short-term retail doing things differently. You see all the ecommerce companies based in the States that are moving offline. You see a lot of reports of 25% vacancies in New York City, so people know that things need to be done differently, and I think that helped us with the behaviour change in the acceptance of our model.
There's a couple of non-negotiables that we have with landlords that I think really help us do well in new markets. One of them is they have to sign up exclusively with us for short-term retail, so they can't list on any other site. I think that also helps us when we're going out there trying to get brands onto the site. We have all these great places and you can't find them anywhere else.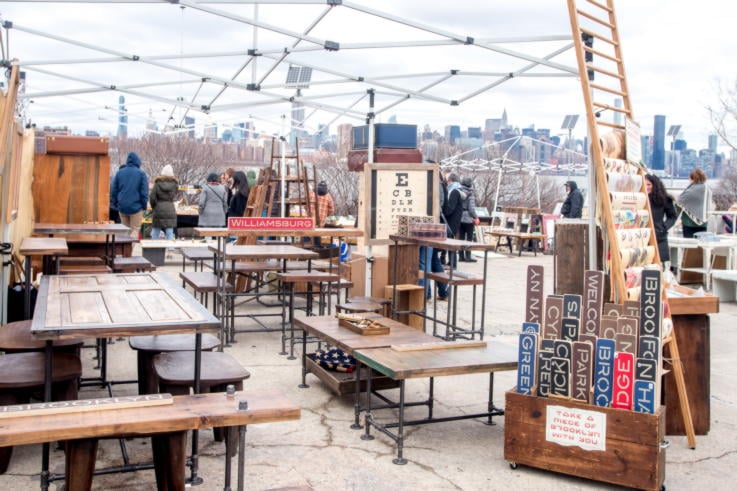 What are the spaces you're most excited about in the US?
The focus right now in New York is Manhattan and Brooklyn. The key areas that we're already starting to lock up are Soho, so Soho and Manhattan are much bigger than Soho and London. The spaces are a lot bigger, multiple thousand square feet. But they also come with a higher price tag, but they're getting booked. We have a couple of great spaces on Broadway, Greene Street, Broome Street, really classic lifestyle retail units on the ground level.
We have some unique spaces on the Lower East Side. One space is a restaurant with a tree growing in the middle of it like a courtyard, and that's already been booked. We've set up a relationship with a couple of the top markets. We also are partnering with Brooklyn Flea and Smorgasburg, the two biggest markets. Brooklyn Flea is more on the retailer end whereas Smorgasbord will be for new F&B traders, so we're partnering with both them early on. That's a continuation of the success 'we've had with markets in the early days in the UK. Then we signed up with the Times Square Alliance, so we'll be offering spaces in Times Square.
I think we have a range of anything from Times Square big marketing hub to Soho prime retail, the equivalent of the best high street in the UK. Then on the smaller scale for more emerging brands and independent brands, these top markets that have the footfall but at a lower price tag and you have synergies from other brands with them.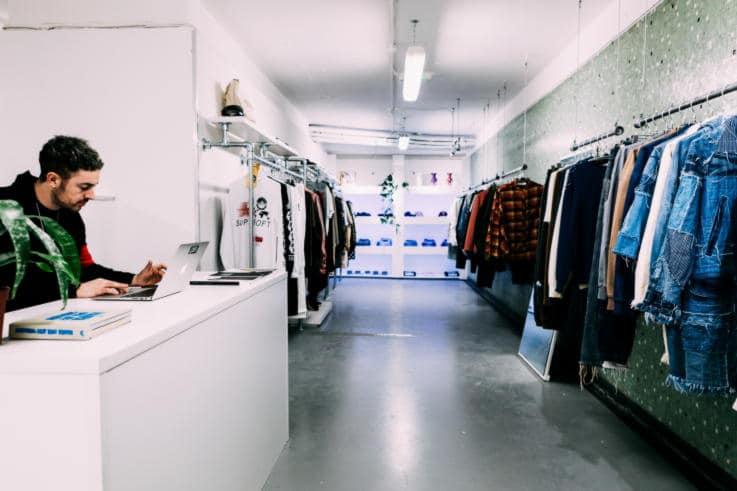 Can you tell me about some of the most impressive or surprising uses of pop ups you've seen?
One of my favourite stories is EJDER, which is a streetwear brand based in the UK, and they've done a couple things with us. They won best pop up at MAPIC and they beat out Kanye West, which they were really excited about.
We've partnered with TfL and Old Street Station for the past couple of years, and worked with them to revitalise the station. We're continuing with them to find new spaces within the station and actually all the London Underground to provide brands. One of the guys in our team asked our contractor, TfL, about the old bathroom because they'd actually designed newer bathrooms and rebuilt them. They said "Old bathrooms are just under lock and key. There's nothing in there right now."
So our guy said "Well, what if I could sell you on a brand to takeover that space? Would you clear it up?" And so they did. They took out all the toilets and everything. EJDER created a streetwear pop up within Old Street Station in the bathroom for a year. They had a series of events whether it be live artists doing murals and wall art, New Vision doing concerts underground. They partnered with Calvin Klein and Dazed Magazine, and it was amazing because you see lines going through and up and out of the station coming to some of their events.
A brand that traditionally would have been in a high street area actually took over an old bathroom in the London Underground and built such a high-end community around it, they were one of the best public pop ups last year. It's great for independent brands to get such recognition.
The other ones that I really find interesting are any of the brands that are starting to treat retail as a media space. More and more marketing teams are getting involved in booking space and they're looking at retail as a potential medium. An example would be Hunter recently taking over spaces in Piccadilly Station for a campaign to drive traffic to their store around the corner, so they didn't sell products in them. They didn't even have them open. They took over the spaces because they were such amazing locations and had such great footfall and awareness. We're doing that instead of picking out billboards or wall postings or anything like that up above ground.
We also have brands like Garnier who did a pop up where they had different rooms with different scents and they allowed people to customise the scents of their shampoo and conditioner. We've seen Spotify taking over space in Topshop, where they built out a series of playlists suited to the different types of Topshop shoppers. They allowed people to have headphones and walk around the store with a different playlist, and they used that to promote Spotify Premium.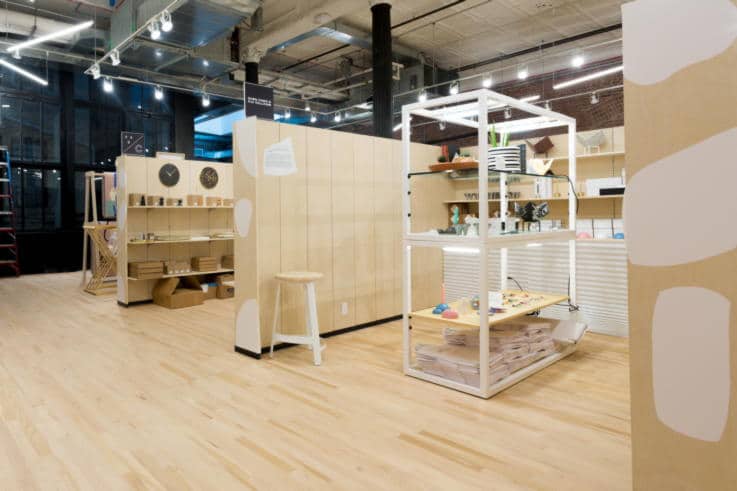 Does who the brand are and what they want to do make a difference?
The landlord is looking at brand profile. They're looking at whether or not they've done stores before, so are they going to take care of the space? Are they going to drive traffic to the spaces? Some are looking for brands that have great concepts. They want people to be excited to be in their malls and stations. They want to really delight them and have them come back again and have a positive experience, so they're looking for that concept piece.
Whereas a little guy in the corner of Rector Street, he actually might be looking to get more money out of short-term retail as opposed to a longer-term tenant. He might be looking for brands that are going to be selling over and over again, so it depends on the type of landlord and their motivation.
We have seen some of the landlords, especially in East London, see over 150% increases in rent from working with Appear Here and doing more short-term as opposed to a longer deal. Hammerson launched LinkStreet up in Birmingham at the Bullring, which is a dedicated pop up mall that was modelled off our work with Old Street. They're doing these dedicated pop up areas to bring users and customers back again and again because that helps them get that anchor tenant.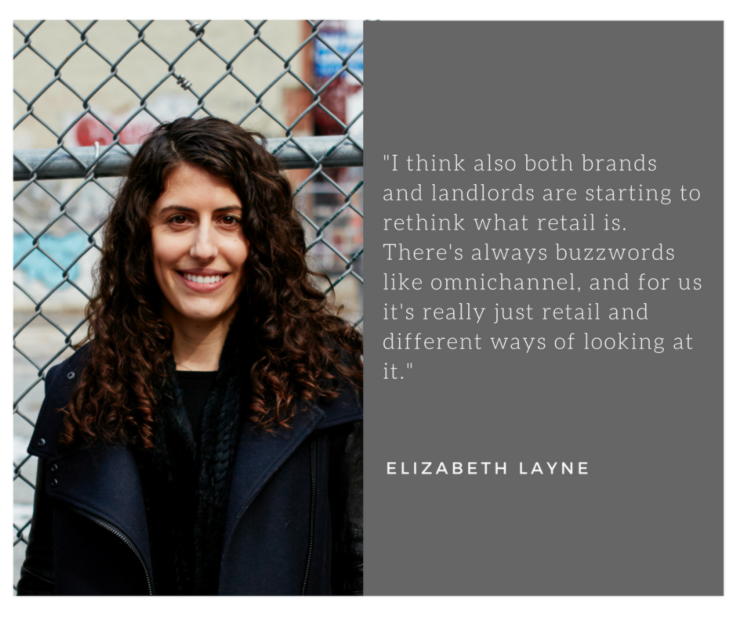 If I was launching my very first pop up, what are the three most important tips you would give me to make the store a success?
The first one might be obvious – it's really spending time to pick a space. I think a lot of brands have in their mind that they want to be on a certain street. They don't always think about who's the audience that they want to attract and is that space right for their audience. Does it make sense for them to be in Boxpark and Old Street station? What about other areas like Topshop or Marylebone that maybe attracts some mall audience?
It's thinking about who your audience is and making sure that the space really matches with the audience. Also thinking about unique spaces too and figuring out what's going to make the most impact for you.
Design is really important, thinking about the experience from when a customer comes into your store through to check out. How can you capture their attention early on? Are there Instagram-able moments, ways for them to share with their friends, ways for them to interact with your brand? In many cases if you're a new brand this is your first opportunity to make that impression. We see a lot of brands even looking to design agencies and other companies for support here.
I'd say the last bit is PR in communities, so how are you going to drive traffic into the shop? Footfall is great, but they may not be the right people all the time. What can you do that's PR-able? Are you hosting a launch event? Is it some sort of stunt in your store? Is it something unique about your windows? Then how can you engage the community to drive traffic? Go around to all of the neighbouring shops before your launch and tell them about your brand. Give them flyers. Invite them to come and visit, maybe offer them a discount on their first pair of shoes because they'll be the ones talking to others in the local community.
What other brands can you partner with? For a shoe brand, is there a sock company or handbag brand you can partner with to host a collaborative event and share with your local community? How can you continue to build your reach and take advantage of really having that physical space?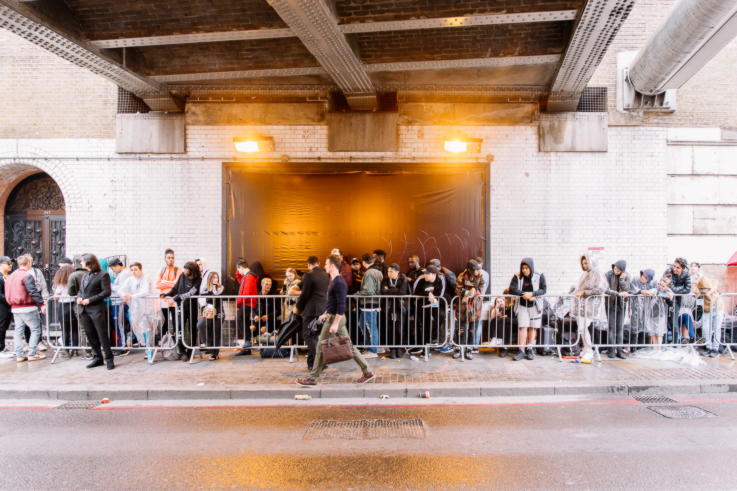 What makes a successful event?
It depends on the goal because you can have a really small successful event if it's the right audience. We worked with a certain chef to do a pop up and helped him launch a restaurant business in the UK. It was a really small space on Columbia Road, max 30 to 40 people could be there at a time and we held a couple of influencer dinners there.
For us, the goal of those events was to reach the press, so we invited a couple of influencers in the food space, a PR person in the food space and editors. To me, that was a successful event based on the PR pickup that we had. EJDER, had queues out the door when they worked with Calvin Klein to launch a product, when they had a well-known sort of rap artist perform, when they had a well-known street artist do live art on the walls of the underground station. There was some novelty in doing stuff in the Underground, and that really seemed to help them attract partners. It was an interesting story. It wasn't just the shop on the high street. It was an unusual location and something a bit different. I think that helps when you're reaching out to someone.
I think it starts with figuring out what's the goal of your event and going from there. Is it trying to get press or content – something intimate might work in that case where you can really tell stories. Is it for awareness and really getting reach? Maybe then it makes sense to have a partner.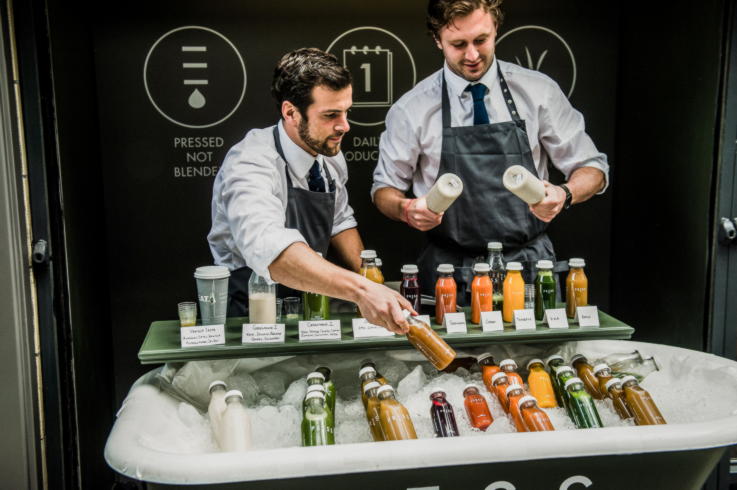 Are you finding that you are listing more hidden spaces? Are you seeing a trend there?
I would say ever since Old Street got very big for us, we've seen more and more brands interested in those types of spaces. Old Street right now is booked out through at least midway through this year if not through the fall. There is such demand for that, and there is footfall there but not traditional retail or traditional high street.
We are also seeing when brands are doing things a bit more experience oriented they are interested in a mix of both high street spaces, but also something unique like a townhouse in the middle of Mayfair on a quiet block. We had at one point an old sunken pool that could be rented out for an event.
Even in New York, we actually signed on the Mast Brothers Chocolate Factory in Brooklyn, which is a huge, huge warehouse. You can actually smell the chocolate, and we've already been showing some brands there for certain events later on this year.
I think also with a lot of digital brands booking space, they have a bit of a community already, and they're looking for a physical space to interact with their brand. A good example is Glossy here in the States which have their showroom on the sixth floor of their office, no signage up front, no nothing. I was in there last week and there were tons of people midday on a Thursday. I think they already have the online following. Customers want to experience the brand in person and seek them out.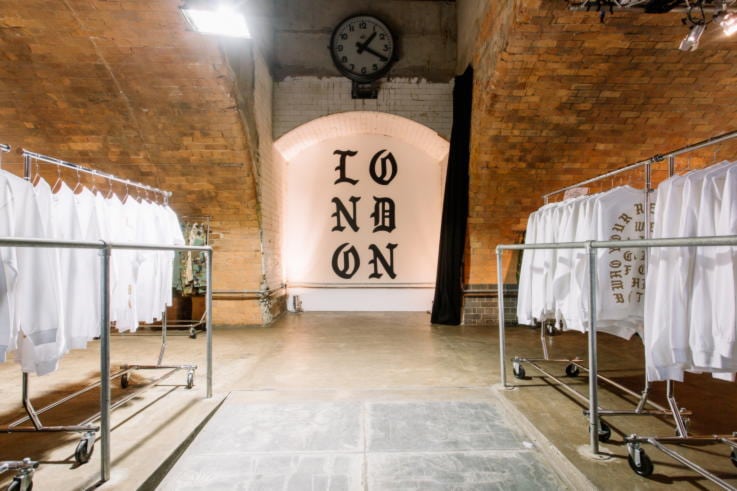 What is the split between small brands and bigger household names?
The majority are independent or small brands, probably 75% versus 25% big iconic brands. Having said that the revenue gets shared a lot more by the big iconic brands. At this point we've probably worked with most of the top ones – Google, Apple, Nike, Adidas, L'Oréal, LVMH, and even brands like Kanye West.
The fastest growing are the ecommerce brands that are looking to move offline. I think that's going to make up a big portion of our user base in the States. There are so many of brands there that don't have a physical presence in the US but have done pop ups. In many cases in the States right now, those are real household names.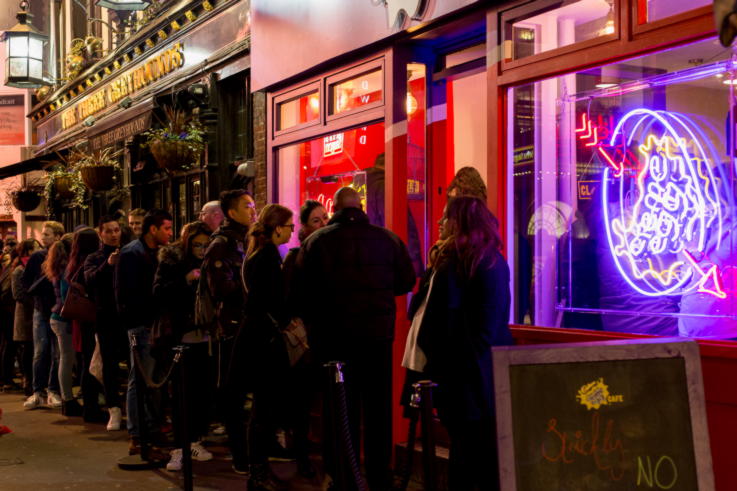 Are you finding that these really big well-known brands are being more creative when they work with a pop up? How is this then changing their permanent retailing?
You see a lot of brands booking space to either test a new market, to launch a product and make a bigger bang out of the product launch, or reach a new customer segment. I think that will all affect the more traditional retail model, but they're also coming with much bigger budgets for pop ups than for permanent stores because they are seeing it as marketing. The Cadbury Crème Egg Café is the perfect example. They built an immersive experience in the middle of Soho where customers could come and have a full breakfast, but instead of traditional eggs, everything was made from Cadbury Crème Eggs from their toasties to the poached egg-type breakfast. There were lines around the block.
It allows them to invest in experiential marketing more than anything else. I haven't seen that to the same extent for them in more traditional stores. Brands that start testing the market with pop ups before they go to a permanent location, those actually are more of the independent brands.
Press London would be an example in UK. They started to launch their brand with us, did a series of pop ups and market stalls and now they have five permanent locations, but they also do concessions at Selfridges. I think they hone their products through pop ups before launching them permanently.
26 Grains is another example in the UK that launched with a stall in Old Street Station, did a series of pop ups and launched their permanent location in Neal's Yard at the end of last year. It's kind of nice that we see these small brands using pop ups to test and learn before going permanent.
Littlesmith, which is a customised jewellery brand had a market stall in Spitalfields. Then we worked with him to get him into Topshop. All of a sudden, he was making nearly £20,000 a week in Topshop, and he's now their bestselling permanent concessionaire, and he's hired 20 people. We've really helped him build his brand, and that's all from starting with just a simple market stall.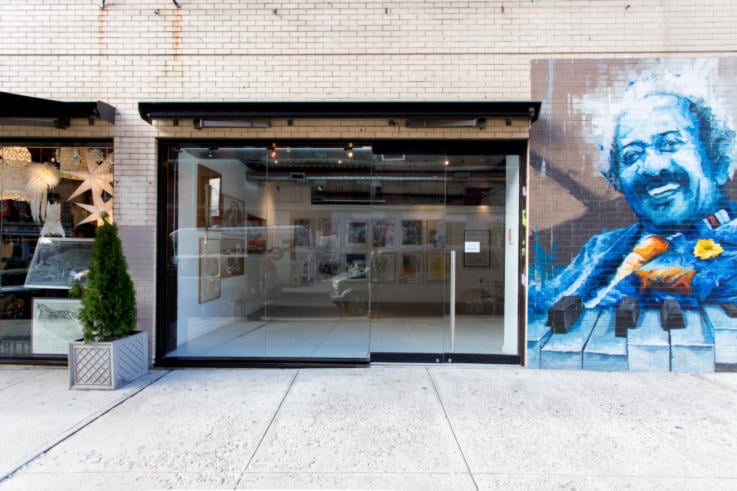 What is the future vision for Appear Here?
Our mission in general is to get brands access to retail space wherever they maybe. For us, that's in all the top retail cities in the world – London, Paris, and New York are the top three. Our focus is on really winning in those markets, making sure we have enough supply locked up and have exclusive relationships with the landlords there, because for us really the supply helps attract demand. From there it's thinking about what are the next top retail markets that make sense for us to go into, so where we're seeing the most demand, but also feasibility from our point of view.
It's interesting in my mind to think how can we create opportunities for space where brands wouldn't normally think about it. That was the idea behind our TfL partnership with Old Street Station and also our partnership with Topshop where we give brands access to deal with Topshop, which they may not otherwise have.
We worked with Topshop last year to curate the market around their fashion week showcase, so that small independent brands could have access to London Fashion Week where previously they might not have been able to. We had top editors going by, influencers, top brands buyers, all there for the Fashion Week Showcase and seeing all these independent brands. I think for us another angle that's really important for us for our growth is this sort of exclusive opportunity where we can almost create space.
Images courtesy of Appear Here