Concept Stores
Top 10 London concept stores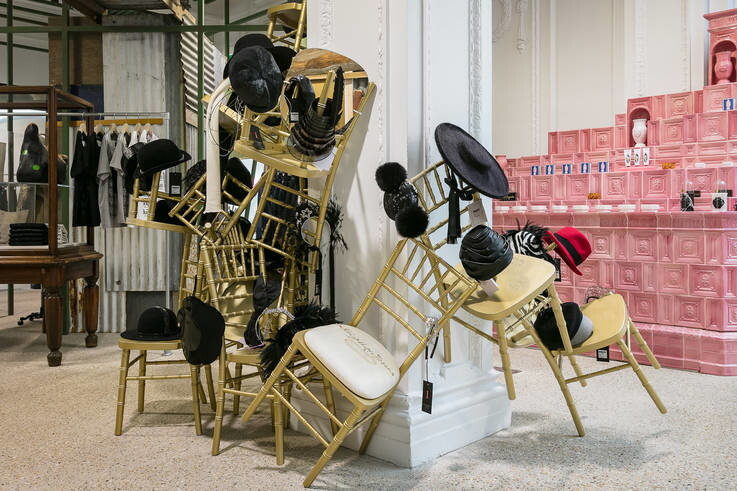 A lot of great concept stores have come and gone in London in recent years, but the idea of 'buying a lifestyle' is still strong. Customers remain drawn to concept stores that marry their lifestyle aspirations with a specially curated selection of products.
As with everything in life, there are some who do it better than others. In no particular order, here's our pick of London's top 10 concept stores and what they have to offer: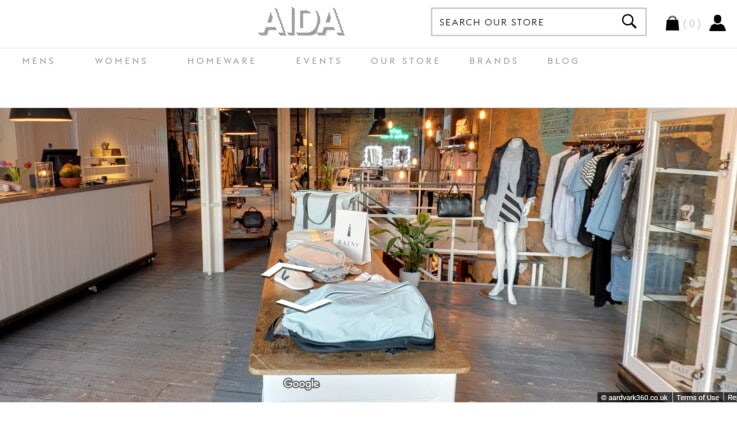 Image credit: Aida
1. AIDA
AIDA is a concept store that works as a platform for its founders inspiration. Designed to reflect its Shoreditch location, all of the brands featured in the space are chosen for their similar passions. There is a focus on style and quality, as well as having a strong philosophy.
The store is a large space with exposed brick and metalwork charm. Both men's and women's wear is on offer, alongside gifts, books and homewares. There's also an in-store café where customers can drop in for a coffee or bite to eat, with the store encouraging them to take their time. AIDA also runs regular events ranging from live music and film screenings, to creative classes. Again, it's feeding into that local creative vibe.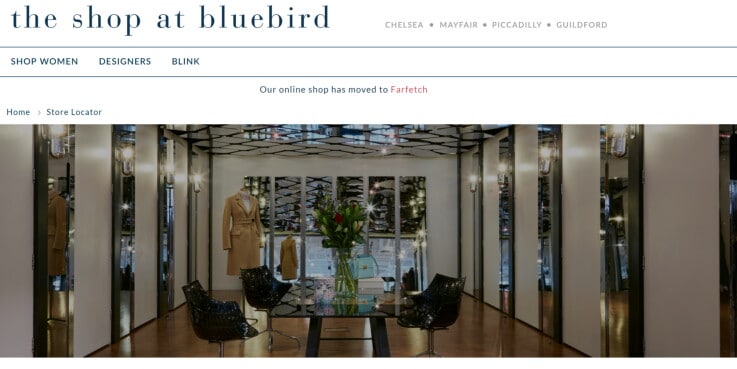 Image credit: The Shop at Bluebird
2. The Shop at Bluebird
The Shop at Bluebird is about as close as it's possible to get to being a chain concept store. With a presence in a number of locations, it's the King's Road store that is the original and best.
Brightly lit by the ceiling of hanging light bulbs, the space is home to men's and women's fashion, art and beauty. The store aims to offer its customers something unexpected and only stocks pieces it loves. As such, there's always something new for customers to browse, with the knowledge it's been chosen by the same discerning taste. There is also an in-store Blink spa and brow bar offering customers treatments to go along with their new purchases.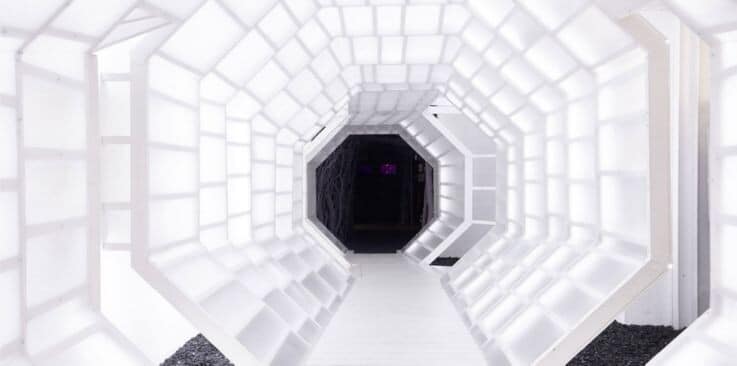 Image credit: LN-CC
3. LN-CC
Late Night Chameleon Café, or LN-CC, is a hidden gem of east London. Housed in a former boxing ring, with an alleyway entrance you'd walk right by if you didn't know it was there, the location doesn't scream luxury.
Inside though is a completely different story. The whole store is built around the idea of modern luxury. Created by ex-Selfridges and Harrods buyer John Skelton, LN-CC is constantly evolving in terms of interior design, and product range. The space is almost gallery-like, with different rooms for customers to move through to view the curated collections of clothing and accessories. There's also a library housing specially selected books and records.
The store offers a walk-in service, or customers can book personalised appointments ahead of time. The back of the store is also home to its own bar and club which is used for private events.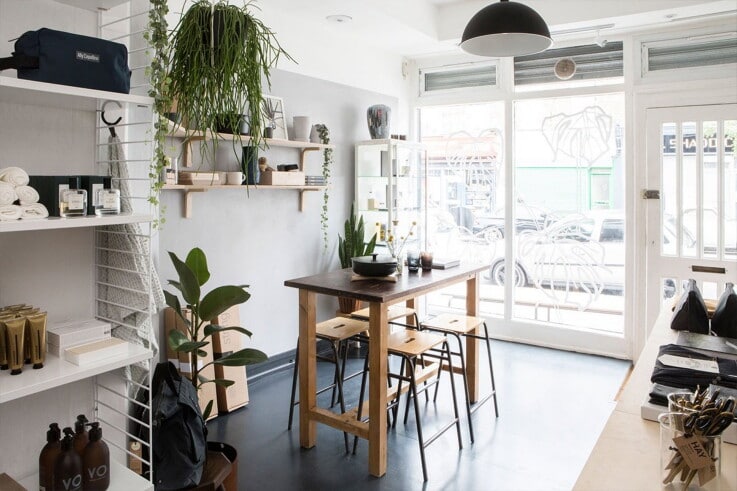 Image credit: Triangle
4. Triangle
Founded by three friends, Triangle has three criteria when it comes to picking products for its store – they must be either simple, beautiful or useful. As such, the store is a haven for good design, and anyone looking to bring this into their lives.
The Hackney store is a light, bright space housing fashion, jewellery, accessories, homewares and beauty products. Part of the design is the mid-century furniture used around the store. This is also for sale which means that the store's look and feel changes regularly. It's a every-part-of-your-life concept store.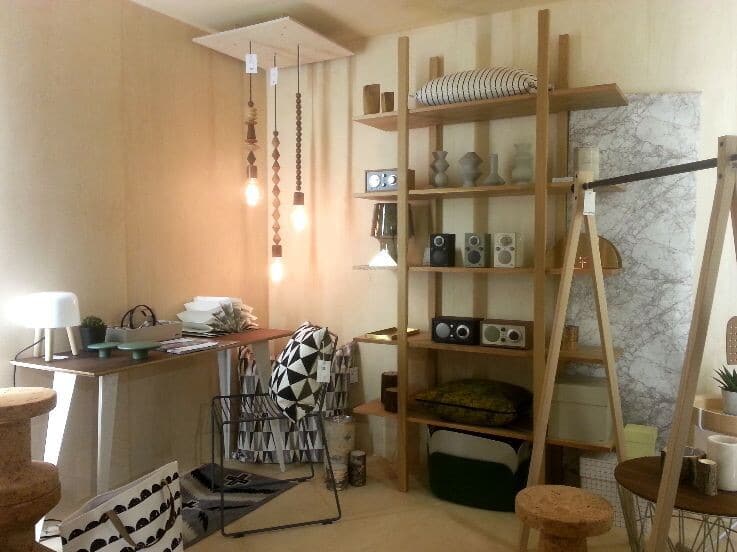 Image credit: The Goodhood Store
5. The Goodhood Store
The Goodhood Store is all about living, with a creative flair. The company got its start ten years ago in 2007, but still keeps effortlessly tapping into what's cool. A wide, but specially curated, array of global brands is on offer with products available in every category from fashion and jewellery, to homewares and cosmetics.
The product range is the perfect fit for the local audience of hip east Londoners. It's not luxury retail, but it is retail with care – whatever they buy the customer is getting something designed with style. Each item has a story behind it, which needs to fit with Goodhood's ethos in order to make the shelves. The sense of taste is so good that the company has also launched its own in-house brand.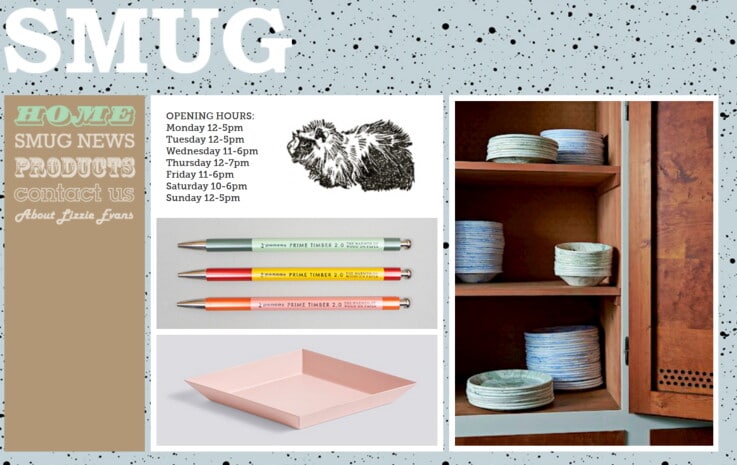 Image credit: SMUG
6. SMUG
Islington-based lifestyle store SMUG was founded by local designer Lizzie Evans. The store offers a little bit of everything from cards and stationery to accessories, homewares, furniture and even plants. Customers can deck out their whole home in cool, quirky, but timeless designs. The store also has a range of exclusive SMUG products.
It also hosts a regular series of events featuring everything from lettering and arts-based classes to email marketing workshops. Basically, the type of classes that its customer base would find useful in their day-to-day lives.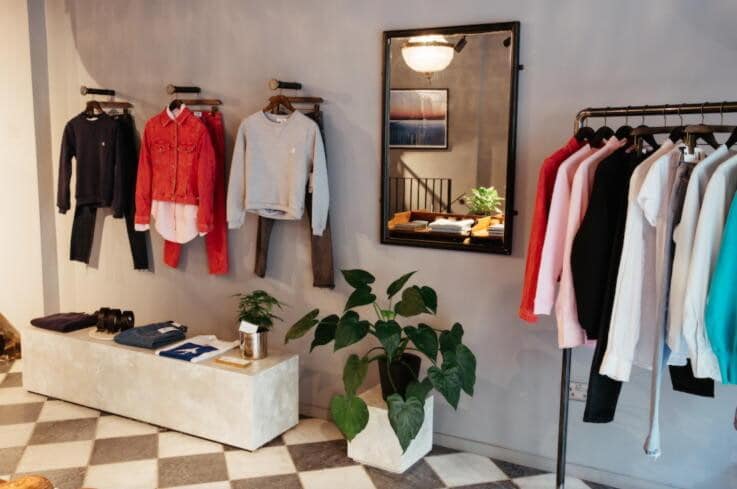 Image credit: Modern Society
7. Modern Society
Modern Society started life as a series of pop-ups in 2013. Its flagship store in Shoreditch followed in 2015, and is now home to a café and boutique of cool and unusual brands. The company has also launched its own clothing label.
The space appeals to the creatively minded with Modern Society also running a series of collaborative art and photography exhibitions. There's a link between the type of audience who enjoys these type of cultural activities and finding something a bit different when shopping, and the company is always looking for the like-minded.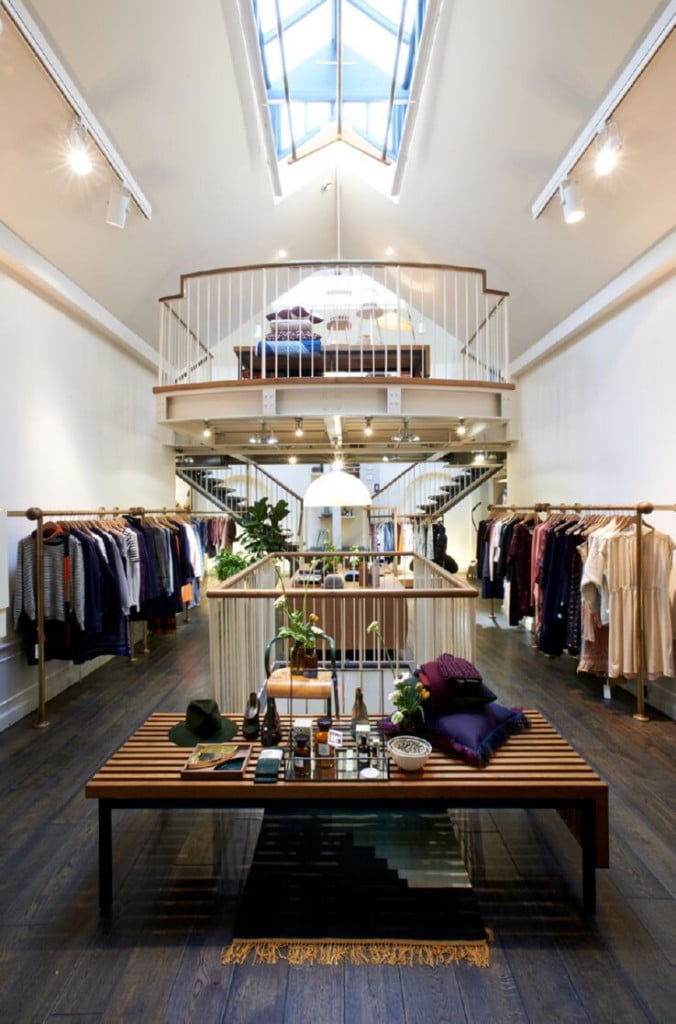 Image credit: Couverture & The Garbstore
8. Couverture & The Garbstore
Celebrating its tenth anniversary this year, Couverture & The Garbstore spans three-storeys of a Notting Hill townhouse. The space champions emerging and independent labels, driven by the 'shop independent' philosophy that the store was created with.
Menswear, womenswear, accessories and homewares are all carefully curated to make sure everything has a story to tell. Many of the labels on offer are cult names, with limited edition collaborations and exclusive products also appearing. Couverture & The Garbstore also sells its own label menswear brand.
To mark its anniversary, the company will open a new store, Garbstore.ten, in Seven Dials later this year.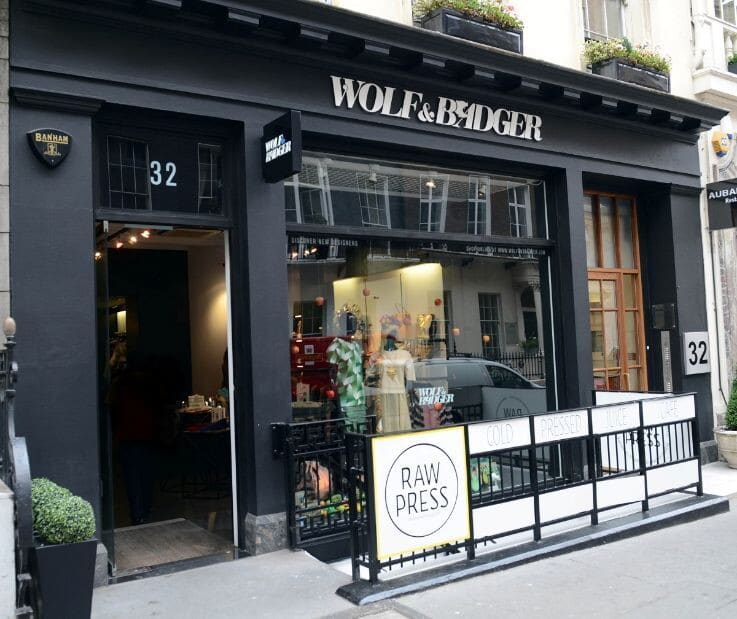 Image credit: Wolf & Badger
9. Wolf & Badger
Launched in 2009, Wolf and Badger is a marketplace for global independent brands. The company has two stores in London at Mayfair and Notting Hill, plus a new space in New York. Each store has a different range of products and labels, as well as its own interior design.
Everything for living is available from fashion to kids to homewares to beauty. It's about getting what you need from somewhere different. Wolf and Badger acts as a platform for the brands, helping them to connect with customers and tell their stories.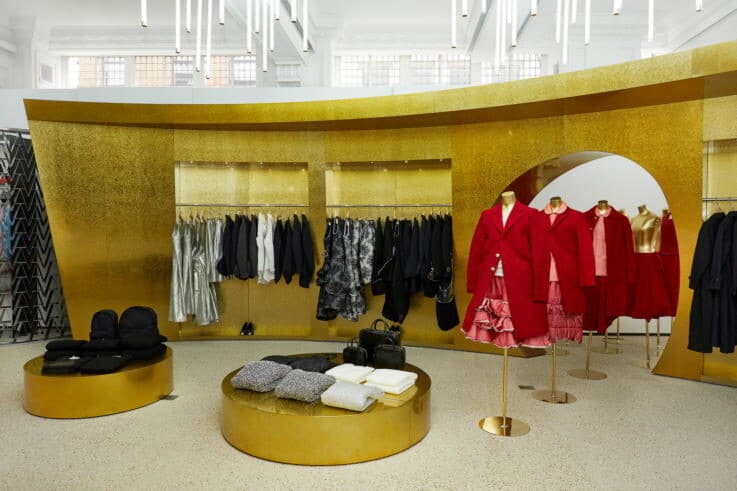 Image credit: Dover Street Market
10. Dover Street Market
Dover Street Market is a must-visit concept store space. Housed in London's Haymarket, the market is spread over five storeys with plenty of cool and cult global brands for customers to explore. It's a store about finding your new favourite brand.
Menswear, womenswear, accessories, magazines, footwear and more is on display. Most brands have their own individual space, much like having a market stall, and each has a say over the design of it. As such, every brand space is different with the imaginative and stunning designs often resembling art installations. Upstairs there is also a high-end bakery for customers to relax in before continuing their journey.