Retail
Top 30 M-Commerce Initiatives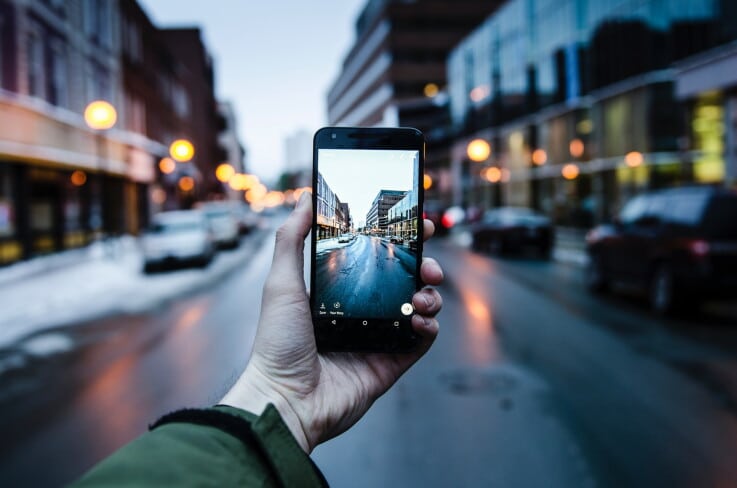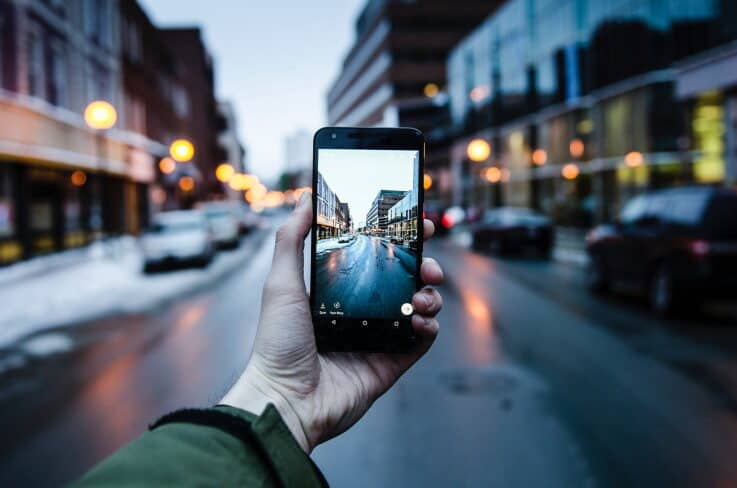 According to Statista, mobile commerce, or m-commerce, revenue worldwide has increased from $184 billion in 2014 to a projected $669 billion by the end of this year. That's a lot of money. Combine that with the fact that as of 2016, according to Actinic, 86% of UK digital shoppers made a purchase through a mobile platform and you begin to see just how much of an impact mobile is having on retail.
With that in mind, we take a look at 30 of the ways brands are using mobile and m-commerce to their advantage (in no particular order):
1. Wagamama
Only a couple of months ago, restaurant chain Wagamama launched its Wagamamago app. It allows visitors to split the bill, pay at the table and walk away with no waiting required. Wanting to make the dining experience frictionless and easier, the restaurant claims the app will save diners an average of 12 minutes per meal.

Image credit: NearSt
2. NearSt
On a mission to 'get all of us back into our high street shops', NearSt is an app that allows consumers to search for a product, see which nearby stores stock that product and purchase it either in-store or as a one-hour delivery. At present, the app is said to have 250,000 products listed in London alone.
3. Tommy Hilfiger
Well known for its forward-thinking and consumer-facing approach to fashion, Tommy Hilfiger launched its first European mobile app last year to allow consumers to purchase pieces directly from the brand's Instagram feed.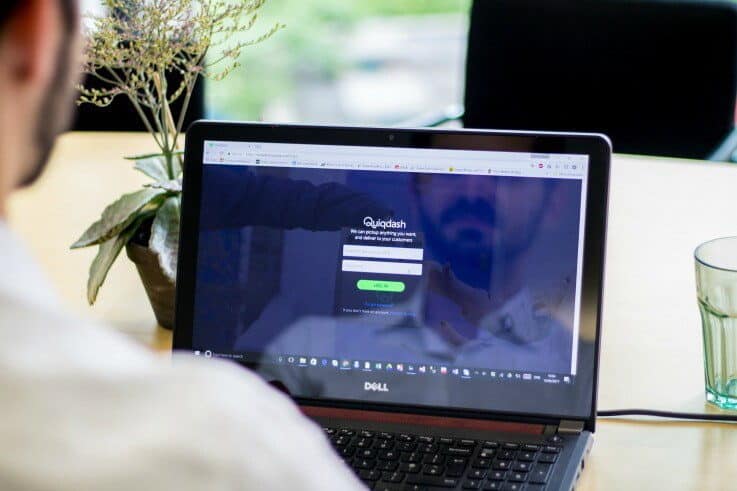 Image credit: Quiqup
4. Quiqup
Wanting to free up time for consumers, Quiqup is an app that allows consumers to have anything picked up and delivered to them. That could either be the keys you left at a friend's house or a product from a partner retailer. Not only that, but the pick-up can be tracked via the app in real-time.
5. Lord & Taylor
Lord & Taylor looked to mobile as a way to increase foot traffic through its SnipSnap app. By revealing a mystery coupon that would not reveal the discount amount until consumers were at least 500 metres within range of the store, the innovation took a gamified approach to mobile coupons.
6. ASOS Visual Search
Earlier this year, ASOS launched Style Match, a visual search feature that allows users to take a photograph of anything they like while out and about before being recommended products that are similar or identical. It comes at a time when various retailers are looking to visual search as a means of optimising their mobile-commerce.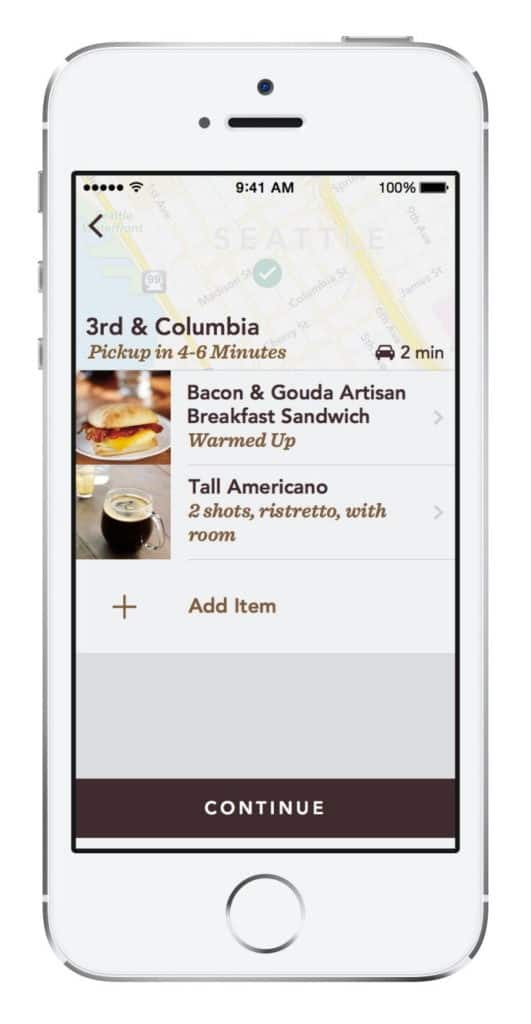 Image credit: Starbucks
7. Starbucks
For a number of early-morning commuters, the Starbucks app has become something of a necessity. Where before they would have to join the queue for coffee, the app's order-ahead feature means consumers can skip the wait and collect their order quicker and easier than ever before. As well as offering a more seamless buying experience, the mobile app also has a competitive in-built loyalty system.
8. Zara AR App
One brand looking to disrupt mobile commerce with the introduction of its new AR-enabled app is Zara. By pointing their phones at select store windows and certain in-store locations, consumers will be treated to digital models showcasing the garments which can then be purchased in the store or online.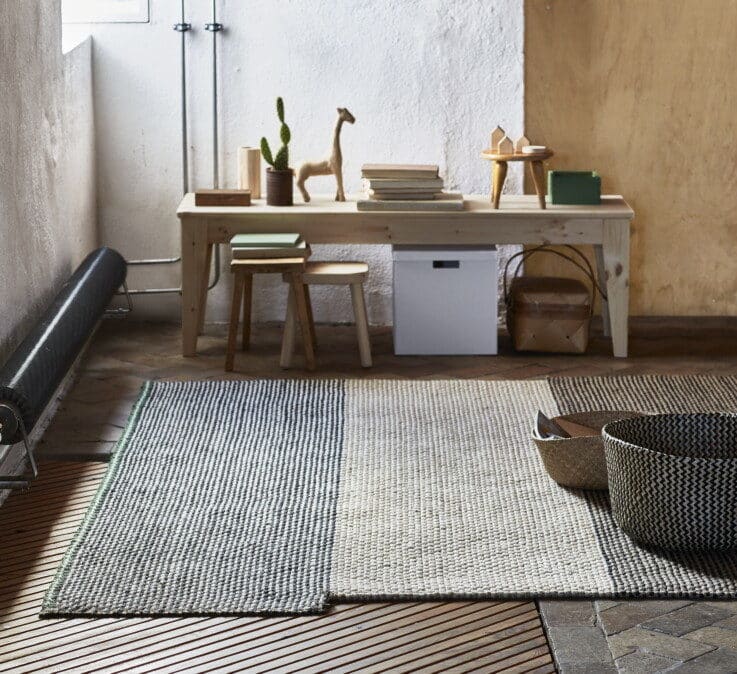 Image credit: IKEA
9. IKEA
IKEA is another brand looking to the potential of mobile and AR with its IKEA Place app. As well as including a visual search option, where users can take a picture of an item and find similar or identical pieces on IKEA, the app also helps customers determine what certain products look like in real life by allowing them to digitally place them in the room they're in.
10. Gucci
While apps from fashion brands are struggling (according to L2's Fashion 2017 report, 44% of fashion brands have removed their apps from the app store), Gucci's bet on mobile is still going strong. So far, the brand has introduced a GucciDIY game, downloadable wallpapers and a travel app called Gucci Places.
11. Warby Parker
Following the release of the iPhone X, Warby Parker was one retailer to jump on the impact that was sure to come from face-mapping. By using the phone's camera, the brand was able to recommend glasses that would best fit that person's face, as well as integrate its previous digital try-on system.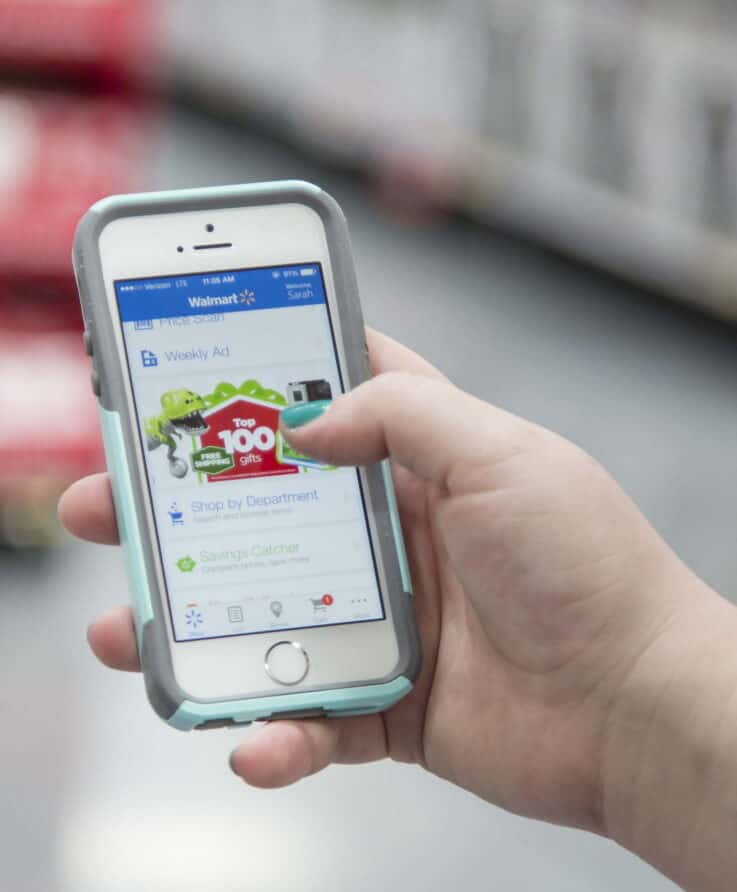 Image credit: Walmart
12. Walmart
According to Daniel Eckert, senior vice president of Walmart services and digital acceleration, the Walmart app is said to provide 'all of the tools you need to make shopping fast and easy'. As a result, the app includes Mobile Express Returns, allowing users to return unwanted items, a walk-out payment system and tools for in-store navigation.
13. Burberry
According to a recent report from Ampersand, Burberry is leading the way for UK high street retailers when it comes to mobile commerce. Just last year the brand implemented Apple's AR platform ARKit into the app to allow users to virtually add Burberry inspired drawings to their surroundings. It followed the launch of a new mobile app from the brand that fused e-commerce and other interactive features.
14. 7-Eleven
In November of last year, 7-Eleven revamped and redesigned its mobile app to create a better loyalty system for the 9 million users the brand has signed up. As well as expanding the range with which customers could earn points on, with 80% of products now available for in-app redemption, the app also removes the need for physical coupons by applying them automatically.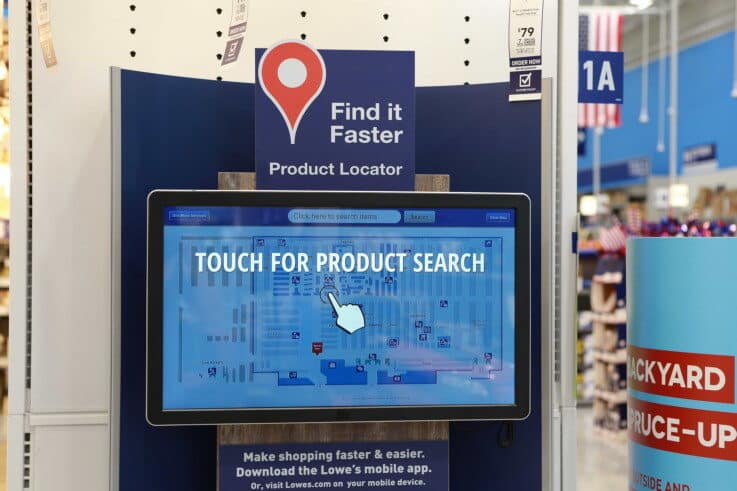 Image credit: Lowe's
15. Lowe's
Understanding that consumers want to be able to find the products they want seamlessly with as little trouble as possible, Lowe's developed an in-store navigation app for Tango-enabled smartphones last year. By using motion tracking, depth perception and area learning, the app is able to direct customers to the products they need in store.
16. Sephora
While Sephora's app offers editorial content, rewards and allows customers to check stock availability at local stores, it's the introduction of its Virtual Artist that makes its move to mobile so effective. Developed in partnership with ModiFace, the app scans a user's face before allowing them to try on different make-up products digitally.
17. Dulux Visualiser
Another brand looking to mobile to enhance the process for interior design is Dulux, with its Dulux Visualiser app. Providing an easy way to try out different shades in different rooms before purchase, the Colour Picker Technology helps users draw inspiration from different sources and lets them order testers and products when they've made a decision.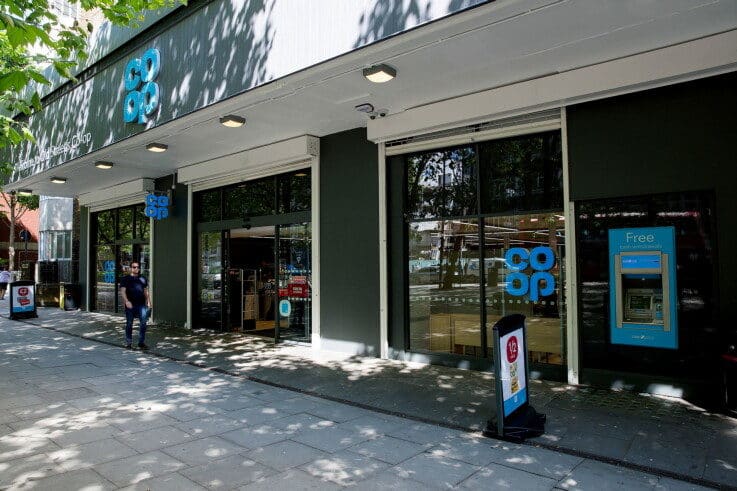 Image credit: Co-op
18. Co-op
This summer, Co-op is preparing to roll out scan and go technology that allows shoppers to scan items they want to purchase in-store and leave without visiting a checkout. Developed in partnership with Mastercard, it's another example of a brand taking the Amazon Go approach to grocery shopping, and promises to offer a frictionless buying experience.
19. Amazon Key
While Amazon is exploring m-commerce and the overall role of mobile in all manner of iterations, it's its application with Amazon Key that's got people talking. It works by setting up a Keyless Entry on a consumer's door so Amazon deliverers can enter the home and place packages just inside their front door. In terms of mobile specifically, users can use the app to lock and unlock their door from anywhere, check their door's status with live feeds and motion clips and create guest profiles for people that regularly visit the home.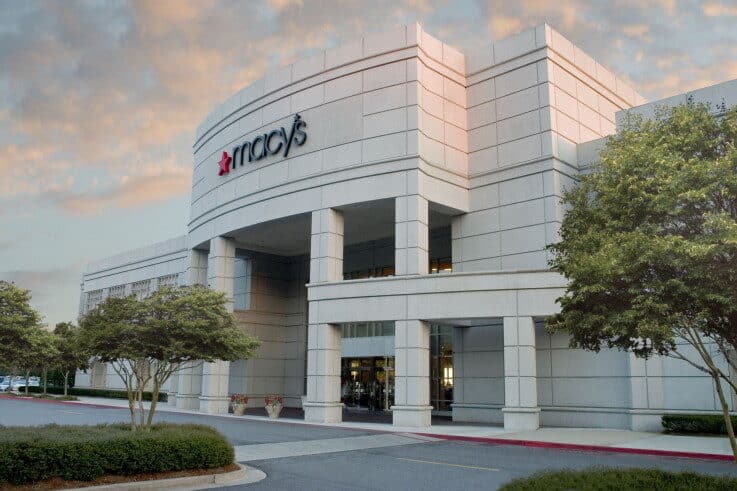 Image credit: Macy's
20. Macy's
Another brand looking to the potential of scan and go technology is Macy's. Having announced a couple of months ago that it had completely revamped its mobile app to cater for the changes, the app allows users to scan the items they wish to purchase and pay on the app before leaving. And, as part of the brand's price simplification strategy, the app will also apply relevant offers and rewards automatically.
21. U
Last year, French supermarket chain U used mobile and social media to prove how fresh its fish was. By taking advantage of the 24-hour lifespan of a Snapchat Story, the brand printed Snapcodes on the origin labels of fish in its stores. When shoppers scanned the code, they could see the 24-hour journey of that fish from the fisherman to the counter on their Snapchat.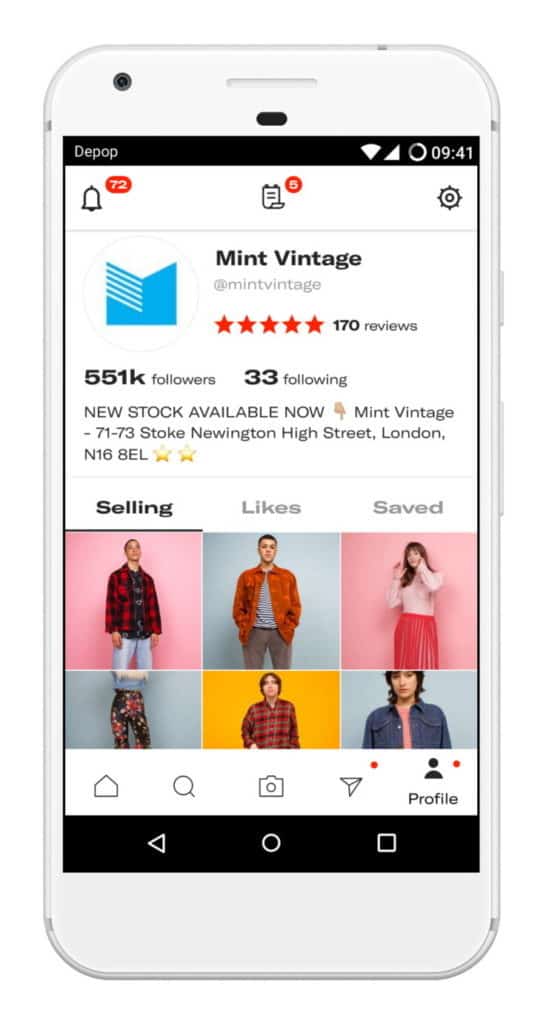 Image credit: Depop
22. Depop
While Depop is by no means a new company, its huge growth and recent leap to physical retail is testament to the growth of the app. Its success lies in its approach to the popularity of the current resale market and translating it into a mobile format that's easy to use, looks and feels like Instagram and simplifies the buying process.
23. JC Penney
With almost 50% of all jcpenney.com's traffic coming from a mobile device and consumers with the app making three times as many trips to stores as non-app users, it should come as no surprise that the brand is betting big on its mobile integration. Most recently, the brand has introduced a new digital wallet feature so users can store their rewards and coupons in one place, as well as a visual search tool and price check.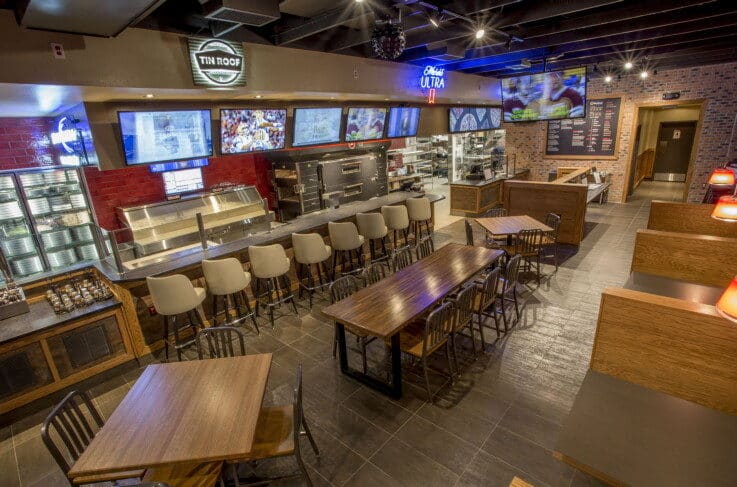 Image credit: Pizza Hut
24. Pizza Hut
Pizza Hut recently announced that it is rolling out a new payment method called Qkr! via its mobile app. While the method promises to save diners an average of 12 minutes per meal, it uses Masterpass to allow diners to split the bill with friends and have them all pay individually, quickly.
25. Nike SNKRS
Another brand looking to redefine m-commerce through the introduction of AR is Nike with its SNKRS app. Offering a new way to purchase limited-edition sneakers, the app sees users point their camera at a specific physical location to unlock sneakers before being able to purchase them. For the first drop, the location of choice was a menu at New York City's Fuku restaurant.
26. Pokemon Go
Who could forget the impact Pokemon Go had when it first launched in 2016? Not only was it propelled to the top of app store charts internationally but it inspired retailers to think about the different ways they could get consumers to walk into their stores. As a result, L'inizio Pizza Bar in New York City claims its sales increased 75% after activating a 'lure' feature on the store and Starbucks created a special Pokemon GO Frappuccino at stores featured within the game.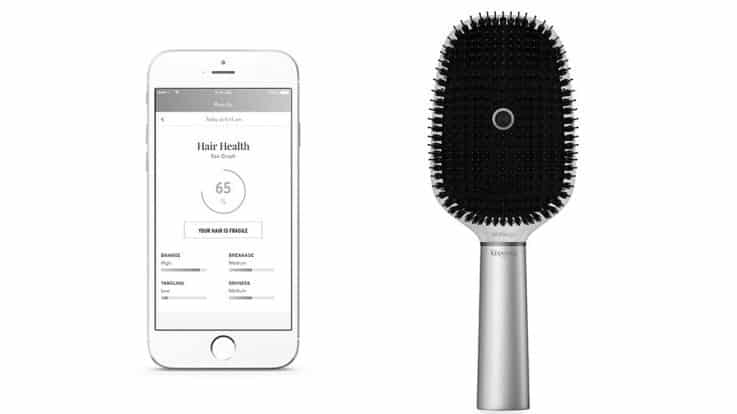 Image credit: L'Oreal
27. Kerastase Hair Coach
At the beginning of last year, L'Oréal's Research and Innovation Technology Incubator announced that it had been developing the Kérastase Hair Coach. While the hairbrush itself includes 3-axis load cells that measure the force applied to hair and an accelerometer to analyse brush patterns, it's the introduction of mobile that helps consumers track their progress, optimise their hair care routine and gain additional insight and product recommendations.
28. MUJI
MUJI is another brand looking to mobile to draw consumers into physical stores. By pushing notifications on discounted products and offering loyalty based points on purchases, its Passport app is reported to have increased footfall to a high number of its physical stores.
29. Arrive
Arrive is a mobile application that wants to help retailers solve all of their shipping issues by giving transparency to the entire process. The app allows consumers to follow their package along a live map, receive notifications and updates every step of the way and keep all of their orders organised in one place.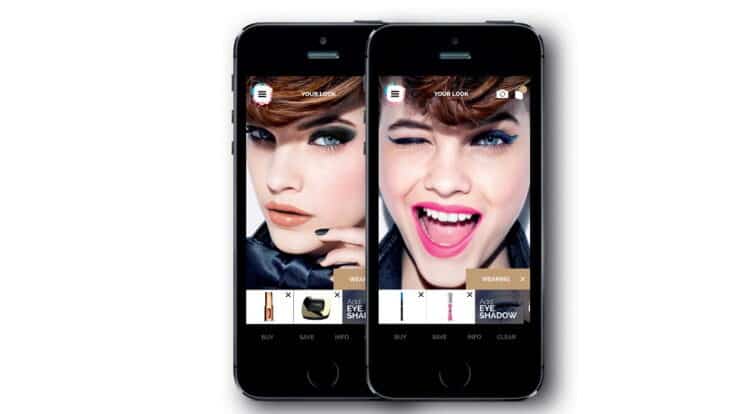 Image credit: L'Oreal
30. L'Oreal Makeup Genius
Described as the 'ultimate live make-up simulator', L'Oreal's Makeup Genius app uses AR to allow users to try on different make-up products and styles before purchase. It also gives consumers the opportunity to scan products to obtain the most accurate colour-match, and share the result on social media.
How did these 15 retailers become some of the fastest-growing in the UK? Find out now.
Want to explore the latest retail trends for yourself? Join us on a Berlin retail safari and get the inside track.