Retail
Top 45 Online Retailers who went Offline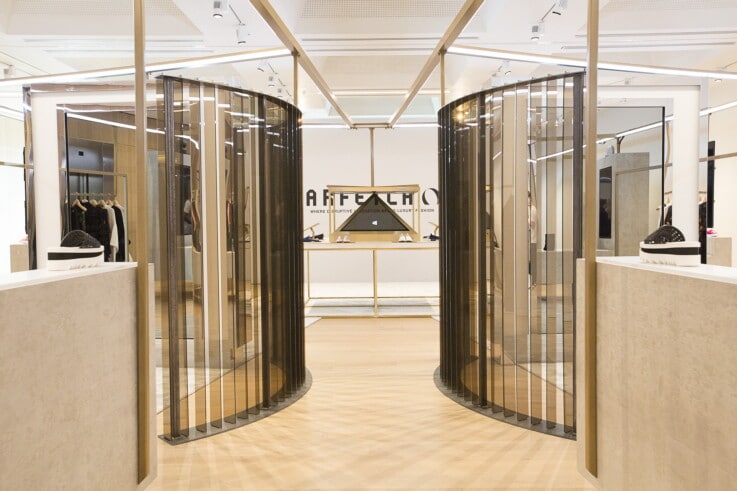 Given the constant talk of a Retail Apocalypse (it's now got its own Wikipedia page!) and the fact that stores are closing at an alarming rate, you might be surprised to hear that online sales still only represent 11.9% of the global retail market.
Pair that with the fact that within five years, 82.5% of sales are still predicted to take place in physical stores and it becomes clear that there's still a big space for traditional brick-and-mortar. And our retail consultants are not the only ones who has noticed this.
Here are 45 top brands who started life as online-only businesses and have now made the leap from clicks to bricks: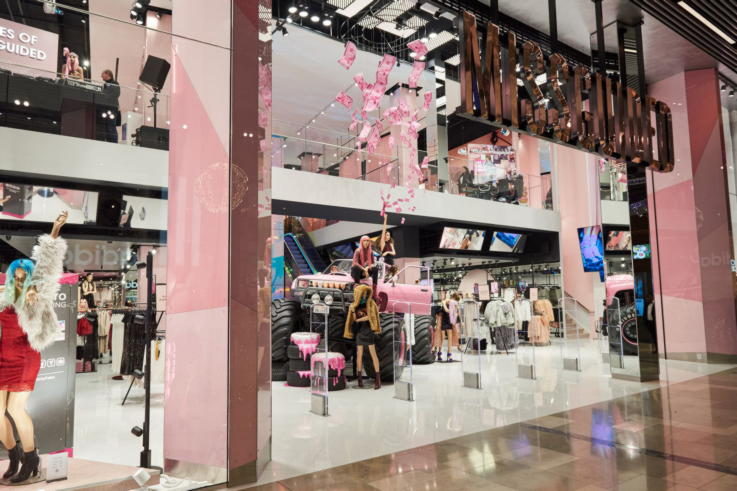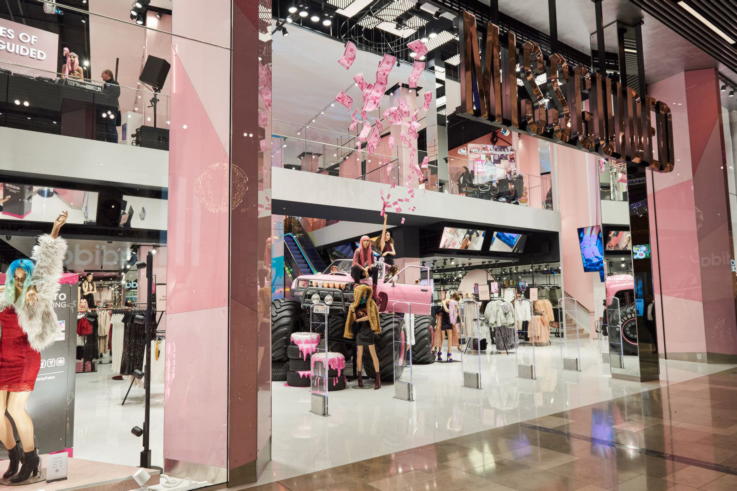 Image credit: Missguided
1. Missguided
Back in 2015, fast-fashion online retailer Missguided made the move to bricks-and-mortar retail with a Selfridges concession. Since then the brand has opened standalone spaces to help grow and engage with the already huge following it has gained online. While the stores themselves include many an Instagram opportunity, they also introduce digital screens and seasonal installations.
2. Snowe
Homewear brand Snowe opened its first physical storefront last year and, named The Blankspace, wants to act as a space for visitors to experience the brand in a new context. We particularly love how the brand approached the space like a 'blank canvas,' and, as founder Rachel Cohen says, a place for customers 'to paint and fill in their own aesthetic' while showcasing the versatility of Snowe's products.
3. ADAY
With a brand ethos surrounding sustainable and seasonless fashion, ADAY wants everything to be simplified, and rightly so! It decided to go from online to offline in the form of showrooms and, with visits to the physical space made by appointment only, we're loving the emphasis on the offering being so personalised.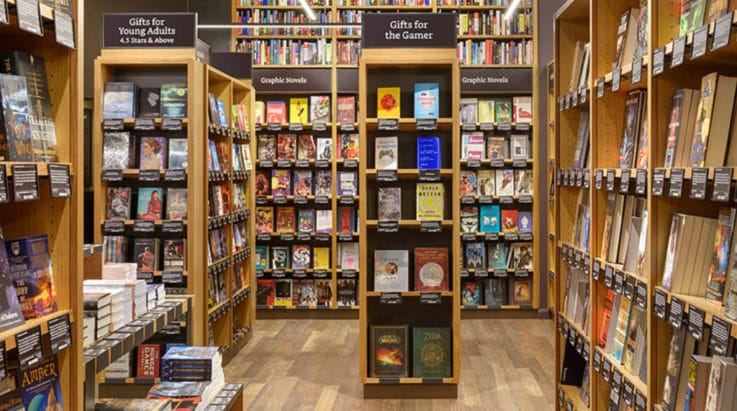 Image credit: Amazon
4. Amazon
We know you're thinking it. What retail story or list would be complete these days without a mention of Amazon. As a giant in online commerce, its move to an actual real-life, physical environment caught everyone's attention. When it was announced that that place was to be a bookshop, eyebrows were raised even more. Now that it's here, it's a blend of tradition and technology that adds yet another touchpoint for the brand.
5. Glossier
Starting off as a beauty blog which then turned into a hugely successful cult ecommerce brand, Glossier is a prime example of an online retailer doing well offline. In order to drive engagement, it invites customers to its stores to engage with the brand on every level, from testing the products IRL to making it as ready for the 'gram as possible.
6. Boll & Branch
Towards the end of 2017, luxury brand Boll & Branch launched its first physical store in New Jersey. What we particularly love about its thought for going physical is that it want to teach its consumers something new. So whether that's being able to touch raw cotton on the walls or peruse photographs from travel trips to factories and farms, you're in for an educational feast.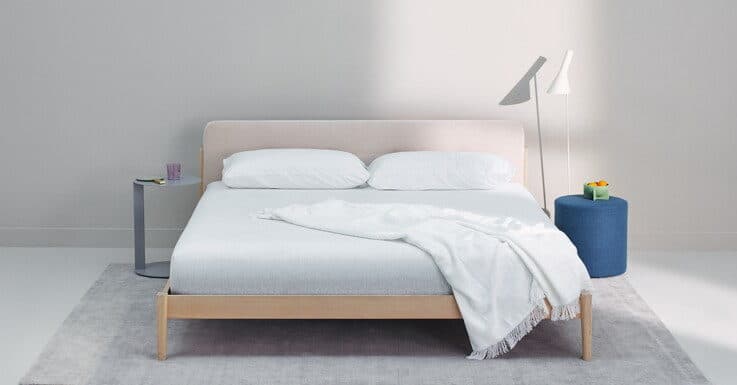 Image credit: Casper
7. Casper
If there's anything mattress-retailer Casper has done, it's shown us that, no matter how big they might be and how much we might want to jump on them, mattresses can be bought successfully online. That's not to say the brand is losing that 'try-before-you-buy' mentality though and has launched physical spaces with six mini-homes for people to come in and have a snooze.
8. Madison Reed
As a business based around offering people products based on questionnaires and algorithms, Madison Reed is well suited to the online environment. However, a recent injection of $25m worth of funding means it's pushing its omnichannel presence to offline with the introduction of Colour Bars, wherein customers can receive colour services and consultations with professional colourists.
9. Matchesfashion.com
Another huge online luxury fashion player, Matchesfashion.com expanded from online to offline with the opening of its London Townhouse retail concept. While traffic and sales are driven by the brand's multiple online touchpoints, the townhouse becomes a new touchpoint brimming with installations, talks, dinners and, of course, products.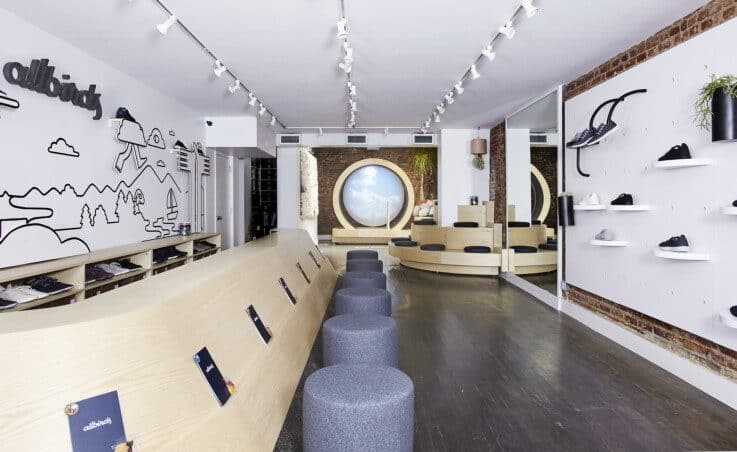 Image credit: Allbirds
10. Allbirds
After establishing a successful online selling space for shoes, Allbirds decided to take what it calls 'the world's most comfortable shoes' from purely clicks to bricks. As part of that decision you're promised some sort of real interaction with a human being and, if you're feeling brave enough, can play hamster with the shoes on the brand's human-size running wheel.
11. Bonobos
While menswear brand Bonobos launched solely online in 2007, fast forward to 2018 and it seems to be finding just as much success offline. Mainly, this is down to the launch of its 'Guideshops', set up to do exactly that by offering one-on-one experiences wherein customers are guided through the fitting and buying process before items are shipped directly to their door.
12. Man Repeller
As a renowned blogger, Leandra Medine is an expert in utilising online channels to share content. Last year, however, she decided to translate that social vision to a physical pop-up. Set in New York City's Canal Street Market, the space went beyond just selling Man Repeller products to be a place that invited visitors to 'come and use our wifi, charge your phone, or just sit and hang out and read books' in a library curated by Housing Works.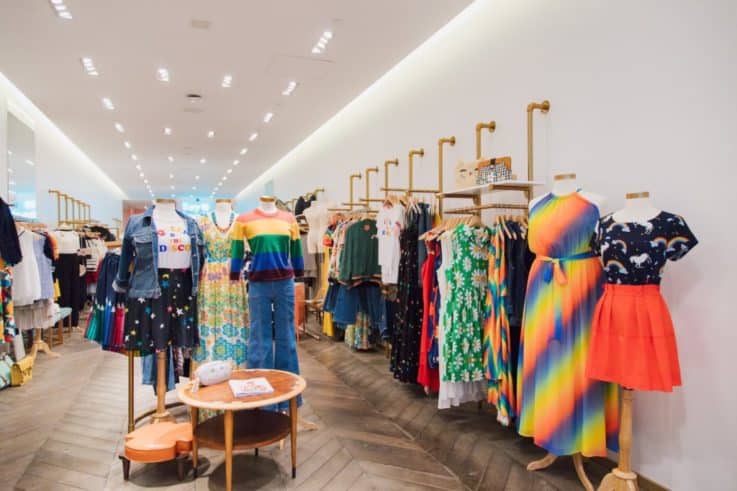 Image credit: Modcloth
13. Modcloth
Got a taste for retro? Like the idea of a retail roadtrip? Well, you might find Modcloth's move from digital to physical an interesting one. In 2016 the brand set off on an IRL Tour, in which it launched pop-ups in various cities around the US featuring not just its products, but designs and artwork from local designers in each region.
14. Tuft and Needle
As the saying goes: 'if you can't beat them, join them!' Tuft & Needle is a standalone success story when it comes to selling bedding but it's utilised the success of Amazon as a means to push its vision into physical stores. Through a thoughtful collaboration with the e-commerce giant, the brand fuses its products with Amazon gadgets and logos and plans to launch 30 locations by 2020.
15. BARK
BARK, the brand that originally started as and still exists as BarkBox, is also taking on this 'if you can't beat them, join them' mentality as a means to get physical. Rather than piggybacking Amazon however, Bark decided to do it with Target. What we particularly like about this collaboration is how BARK worked an arrangement with Target that ensured the relationship it has built with customers digitally is transferred to the physical space. In fact, when customers call in with questions about BARK products, it's one of the only brands that Target will transfer direct to the BARK team.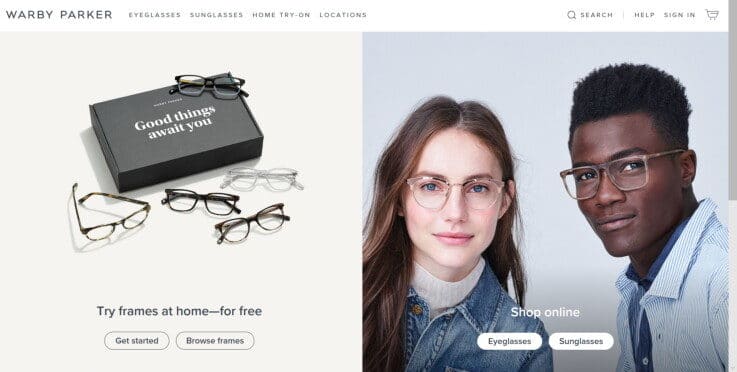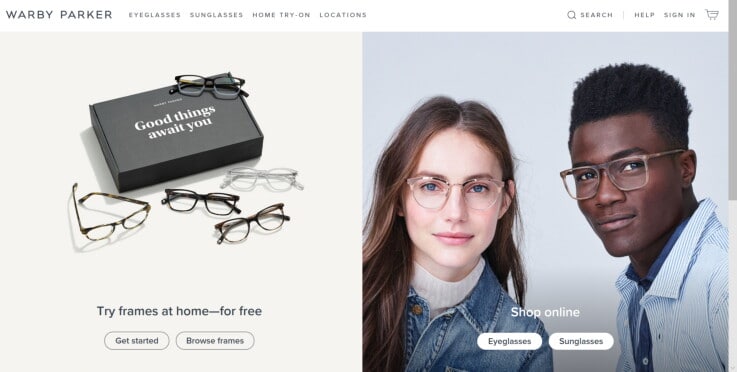 Image credit: Warby Parker
16. Warby Parker
If you want to see how success translates from online to offline, look no further than eyewear retailer Warby Parker who, despite starting online, now reports than more than half of its sales occur in physical stores and 75% of customers that shop in store visit the website first. The stores themselves are a visual sensation, and feature help desks similar to Apple's Genius Bar and staff members armed with iPads.
17. Blaiz
Blaiz, an e-commerce site specialising in Latin American fashion, recently announced that it would be opening a 2,485 sq ft permanent space on London's King's Road. As well as offering some of the best Latin American fashion on offer, Blaiz is launching the space after the success of its pop-ups in the same location.
18. GREATS
The founder and CEO of sneaker brand GREATS, Ryan Babenzien, said that one of the main reasons the brand has moved from online-only to physical retail is because physical retail's a channel that just can't be replicated online. Well Ryan, we agree, and love how the GREATS brand introduces a showroom aesthetic, artistic displays and community events to really get consumers involved.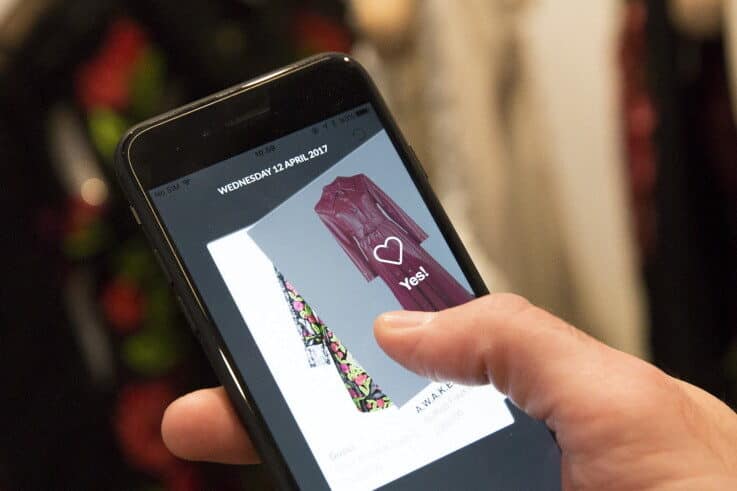 Image credit: Farfetch
19. Farfetch
When Farfetch announced that it would be opening a Store of the Future, our heads started to fill with ideas of what it could and would introduce. When the store actually opened last year, we were not disappointed! From smart clothing rails that detect what a customer is looking at and for how long to technology that recognises a visitor as soon as they enter the store, the space is a great example at how data gleaned offline can be used to better the online journey.
20. Chubbies
At a presentation at eTail West, Rainer Castillo, founder of shorts sellers Chubbies said that 'it's really important to treat the customer like friends'. With the brand's move to physical retail (it has gone from online-only to launching nine stores) it has done exactly that, with the brand actively asking their customers where they wanted these stores to be built.
21. Snapchat Spectacles
Social media brand Snapchat took an interesting approach to utilising offline retail as a standalone channel for selling through the introduction of pop-up vending machines. While perhaps not the greatest success on record in terms of sales, there's no denying how much hype (and how many long queues) it generated. With the announcement that it is giving it another shot soon, we're keeping an eye on what's next.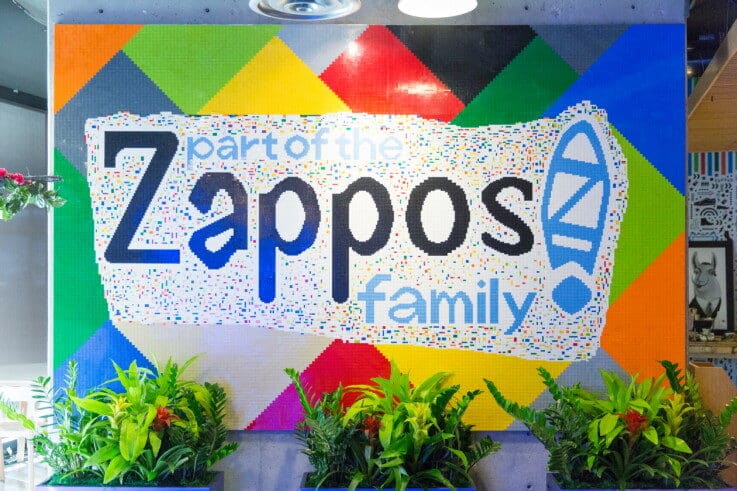 Image credit: Zappos
22. Zappos
Following a similar line of thought to Modcloth's IRL Tour, online apparel and footwear retailer Zappos launched a year-long Friends With Benefits tour that saw the brand take its offering to various cities around the US. Hosting parties in parking lots as well as pop-up stores, the brand used physical space as an opportunity to bring the brand to life.
23. Yepme
Based in New Delhi, yepme.com is an online fashion brand that made the move to physical retail back in 2016. What we particularly like about Yepme's move is that it approached brick-and-mortar as a starting point for online purchases. It was promised that there would be no difference in price between online and offline items and customers were welcome to pop in to see, touch and experience the products firsthand.
24. FabAlley
Last year FabAlley, another New Delhi based fashion brand, said that it planned to open 10 exclusive stores in India by the end of this year. With a huge understanding that the store should be a place to see and experience products IRL (an understanding we 100% back), its stores allow customers to do exactly that.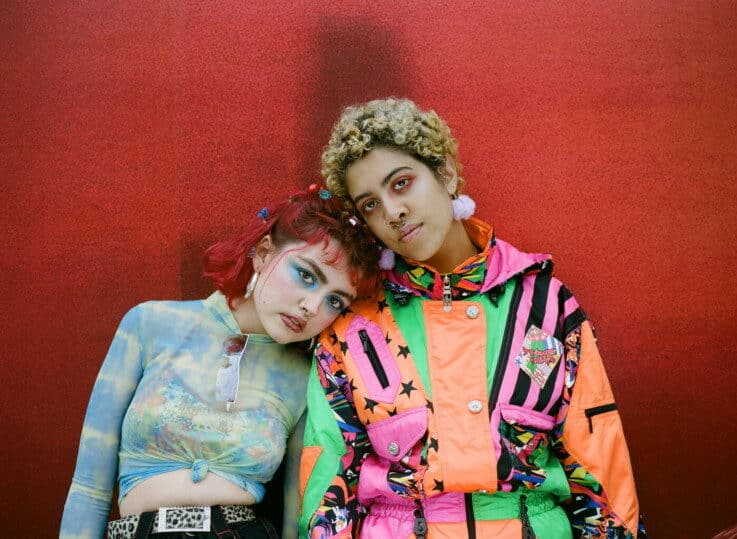 Image credit: Depop
25. Depop
If we told you Depop's physical stores weren't set up to make the company any money, you might question why it did it at all. Well, with such a fantastic sales record online, the reselling platform has stated that it is utilising physical stores to boost its marketing efforts and act as community hubs, complete with free workshops, user pop-ups and a space for photoshoots.
26. Eloquii
As a plus size fashion retailer, Eloquii has been at the forefront of changing perceptions in fashion. Online, the brand offers great price-points and innovative marketing strategies to gain a loyal and engaged follower base and with the opening of its physical store, the brand wanted to translate that interaction with fashion to a real-life setting.
27. Pintrill
Who doesn't love a good pin? Though definitely a more niche area of retail, pins have gained a huge following as of late. Pintrill is a brand at the forefront of this movement and, in 2016, decided to take that movement to a brick-and-mortar setting. It's the niche aspect that we love about Pintrill and the store translated the huge following it gained online to an exhibit-style space where pins could be appreciated and given the attention they deserve.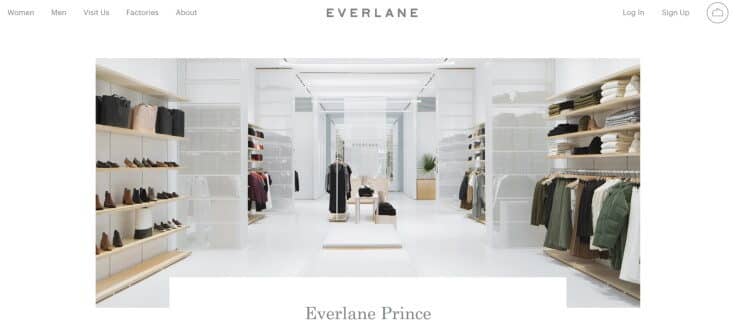 Image credit: Everlane
28. Everlane
In Everlane's beginnings CEO Michael Preysman said that he would rather shut down the company than introduce brick-and-mortar stores. Fast forward a number of years and the brand has taken the leap to physical. What we particularly love about Everlane's store is the fact that it designed its own POS system that connects a visitor's online profile with their in-store shopping.
29. ThredUp
Secondhand fashion is big business. According to a study conducted by ThredUp, the current resale apparel market is worth a massive $20bn. Time to clean out those wardrobes, we think! While a massive part of this rise in resale has been happening online, ThredUp took it upon itself to tap into the opportunities opening up offline too. As a result, it presented the Smart Store, a space filled with data-backed merchandising based on local thredUP.com shopping trends.
30. Outdoor Voices
As you might have picked up from some of the appearances on this list, one of the huge benefits of having a physical store comes with the fact that it can help build community. For activewear brand Outdoor Voices this is also the case, with the company opening up stores and pop-ups in locations where it can set up sporting events and workout sessions, dog walk or hiking clubs and a social environment that would feed back into its online strategy.

Image credit: Rent The Runway
31. Rent The Runway
When it comes to fashion, Rent The Runway has already changed the game with its access over ownership ethos. Now, it is taking that innovation to the physical space with stores that, like its online service, let you try on designer dresses and rent them for set periods of time.
32. BirchBox
Who doesn't like a good beauty box? BirchBox, a subscription service for beauty products, launched a service that existed solely online until recently, when it opened its very first brick-and-mortar store in New York City. What we love about Birchbox's strategy in particular is the element of discovery, and the fact that you can shop by category, test out trends and, naturally, put together your own Birchbox from scratch.
33. M.Gemi
Online footwear brand M.Gemi is another brand opening physical locations but rather than promoting community or experience, it's approaching stores from a data standpoint. As President of the company Cheryl Kaplan said, 'the biggest benefit [from opening stores] is that we can access data about customers from the online to offline experience'. With that in mind, the stores can track customer purchases, add items to online carts for later and facilitate mobile checkout.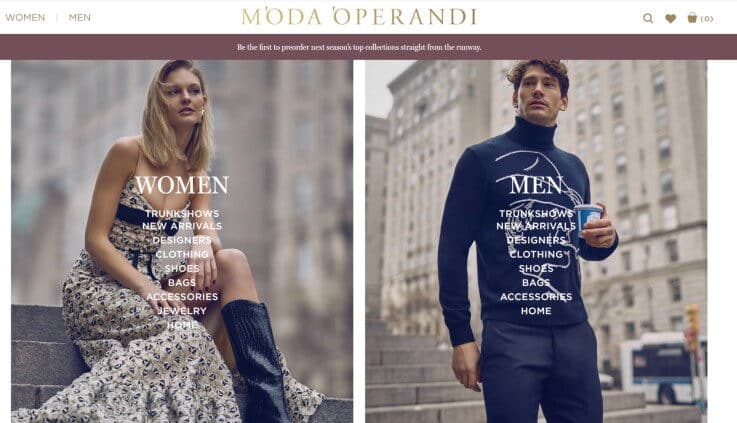 Image credit: Moda Operandi
34. Moda Operandi
We love online luxury fashion retailer Moda Operandi's approach to physical retail. Rather than simply opening up a store, the brand has opened luxurious townhouses, or showrooms, that are only accessible to online customers via invite. With plans to open another 15 locations around the world before the end of 2021, the brand is betting big on this showroom approach.
35. Leesa
You've probably noticed there are a couple of mattress retailers on this list. Who would've thought beds would translate so well from online to offline? Leesa is another mattress retailer that made the move to brick-and-mortar with its Leesa Dream Gallery, which allows customers to not just engage with the products first-hand, but appreciate mattresses as art!
36. Cotopaxi
As a company that sells innovative outdoor products and travel gear, having a real-life presence on the streets makes sense. In 2016, the brand made the trek offline with a store in Salt Lake City. As a whole, the company wants to create a better connection between people that work for the company and people that buy from it.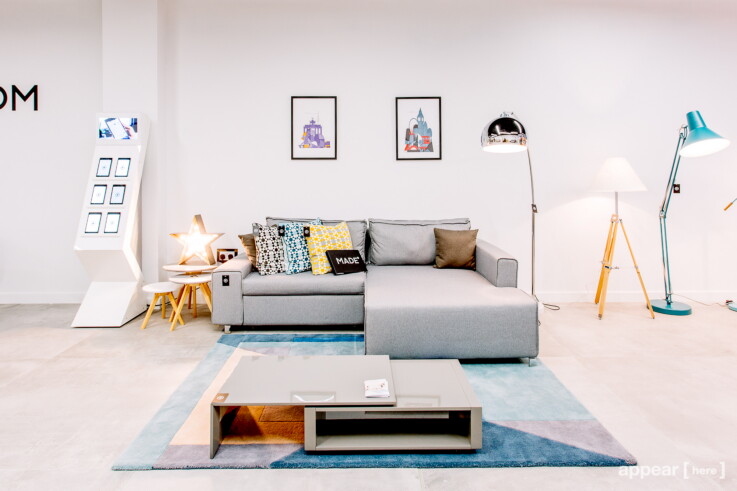 Image credit: Made.com
37. Made.com
Back in 2016, we interviewed Rebecca Ruddle, who is Made.com's Head of Showrooms. She told us that with the brand's showroom approach to physical expansion, Made 'really give our customers that confidence to purchase from us. They tend to not start with the entry level products that they do online'. Not only that but with the introduction of in-store technology, customers can self-serve and be better treated by staff. We highly recommend checking out the interview in full here!
38. Myntra
With a mission to use technology to democratise fashion and lifestyle (something we can get behind!), Myntra opened its first spacious offline store last year. When it comes to technology specifically, the brand has included a touch screen video wall, scan and go systems and a VR feature that takes people on interactive road trips.
39. Universal Standard
If you haven't heard of Universal Standard before, then it's a brand we highly recommend you check out! In a nutshell it's a fashion brand selling size-inclusive essentials. While the brand has seen much success online, its move to physical retail comes in the form of showrooms where body positivity and empowerment are as (if not more) important than the products themselves.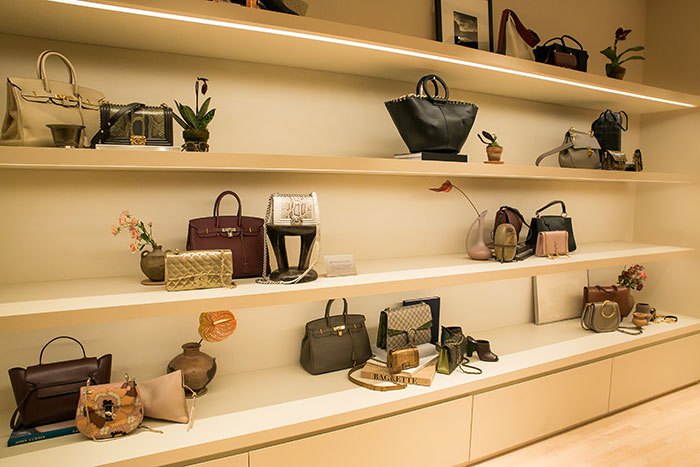 Image credit: The RealReal
40. The RealReal
The RealReal is another secondhand e-commerce site looking to the potential of reselling IRL. With luxury resale shrouded in mists of uncertainty surrounding authenticity, the store is focused on the brand's team of gemologists and authentication specialists to ensure that the trust it has built online is further emphasised in a physical setting. The authenticators even hold expert workshops to provide visitors with knowledge on authentication, as well as trends and heritage brands.
41. Nisolo
Shoewear brand Nisolo is another to have made the leap from clicks to bricks. While it too has taken the showroom approach, it does so in a way that highlights its transparent approach to the production process and overall sustainable approach to fashion. As a result, the spaces are beautifully designed and come across as carefully and consciously-considered as Nisolo's products.
42. YouTube
With over one billion users (that's one third of the Internet!) across 88 countries and 76 languages, YouTube is a massive platform and so it's only natural it made its way to physical retail in some shape or form. Back in 2016, the brand launched its Creator Store, where popular YouTubers could sell their merchandise as well as host signings and release events.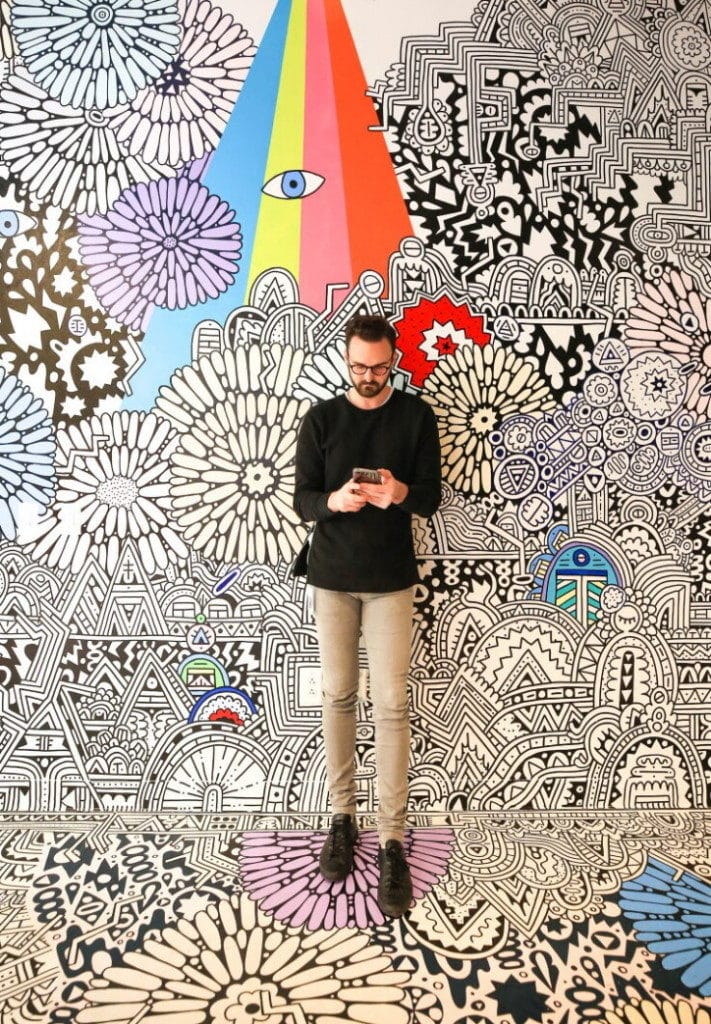 Image courtesy of Facebook
43. Facebook
There are a couple of social media networks mentioned on this list and, given the size of its user base and interest from potential consumers, it's easy to see why it would make the move to physical retail. Earlier this year, Facebook launched a pop-up to promote its Oculus Go VR headset and set up virtual art installations and various apps for consumers to try.
44. Athleta
Although Athleta as a brand has been around since 1999 it wasn't until 2009 that it was acquired by Gap and started launching physical stores. Either way, the brand is a good example of a retailer moving from clicks to bricks and, at present, has almost 80 stores open.
45. Cuyana
Just a couple of months ago, fashion e-commerce brand Cuyana announced that after a number of pop-up tests it would be launching a permanent space in New York. Designed to revolve around everything the brand has learnt over the six years it's been open, it includes textures that customers can feel, as well as dedicated areas where consumers can give products a try.