Retail
The Best of Insider Trends 2016
It's been another year at Insider Trends HQ and we've filled this blog with the best in brands, innovators and upcoming trends. It's been our busiest yet so here's to many more trend tours, retail coverage and new openings in 2017! Over the last 12 months we've covered everything from five things every retailer needed to implement in 2016 to how these five Amazon patents might change retail. So while we encourage you to get scrolling through ALL of our blog archives, here are the posts from 2016 that we don't think you should have missed out on. Get bookmarking and make sure you've read each one.
Retail innovators
Interviewing the big guns in retail is probably one of our favourite things to do and boy has 2016 seen some huge innovators featuring on our blog.
First up in the year was Jenny's chat with KNOMI's co-founder Hans-Christian Zappel who spoke about making online shopping sociable with their retail app that pushes customers to physical stores near them that they might be interested in. We do of course like to tie in most of our guests with what we think will be happening in the future and companies that are doing something a little different so we also spoke to Hrvoje Prpic, Founder and CEO of Trillenium, the leading builder of 3D and VR stores for retailers about the forecast penetration of virtual reality. Apps are of course a vital part to most businesses these days so IFTTT's Anne Mercogliano was the perfect addition on why customers need to see the value of their connections
It's not always about technology and the internet though. We also went indie with Rough Trade Director Stephen Godfroy on why their low-tech stores are so important to them and how this actually works better for them as a business model. Mary Wallace of IBM iX also chipped in on the importance of keeping it simple with personalisation and customer loyalty at the forefront of all plans.
More recently we've had amazing interviews with independent luxury boutique Wolf & Badger as well as London-based agency Dalziel and Pow on how they've helped to shake up the Jaguar Land Rover car buying model with a new digital showroom. We do hope you've enjoyed our wealth of interviews but if you have any ideas for who you'd like to see next or want to be featured yourself, please do get in touch!
Retail innovations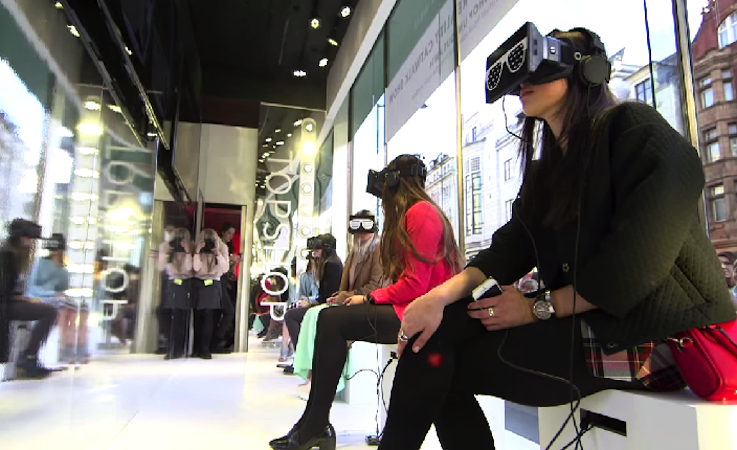 Insider trends is all about innovative companies and people. We seek out the best of the best in the retail world and we bring them to you on a plate. While our advice may not always be for everyone, there are always aspects which you can pick out and adapt to your own business. Why not take a read of the following pretty detailed posts for some inspiration?
First and foremost, we rounded up the top 50 innovations in retail for your reading pleasure back in July. It might be a long one, but it certainly captures everything we think that you should be thinking about as a retail business. If you want to see those already doing it, our post on the top 50 retail tech startups is also worth a read – you never know what might actually be useful to you.
Tips and Tricks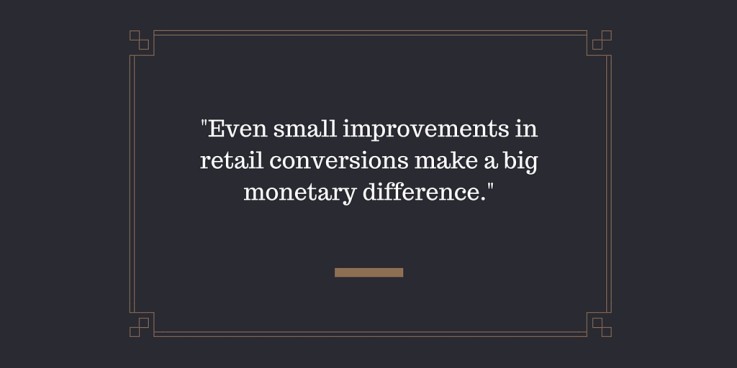 We're always keen to share the tricks of the trade for those interested and there certainly hasn't been a shortage of advice from some of our guest bloggers this year. Mark McDermott, CEO of digital signage software company ScreenCloud, shared five ways you should be using your in-store digital signage and explained that customer in-store journeys are most definitely not dead. Dagmara Lacka, CEO and Founder of Boldmind, talked us through harnessing the potential of big data and the Internet of Things to drive impressive business growth as well as the downfalls of leafleting!
Another key post to point out is this guest post from Suzanne Malhotra, director at event design and retail specialist agency 4D Design, which asks what factors retail brands should focus on when creating events in order to mirror the innovation used in-store. The five pillars that retail brands should embrace for events has never been so easy.
The best of retail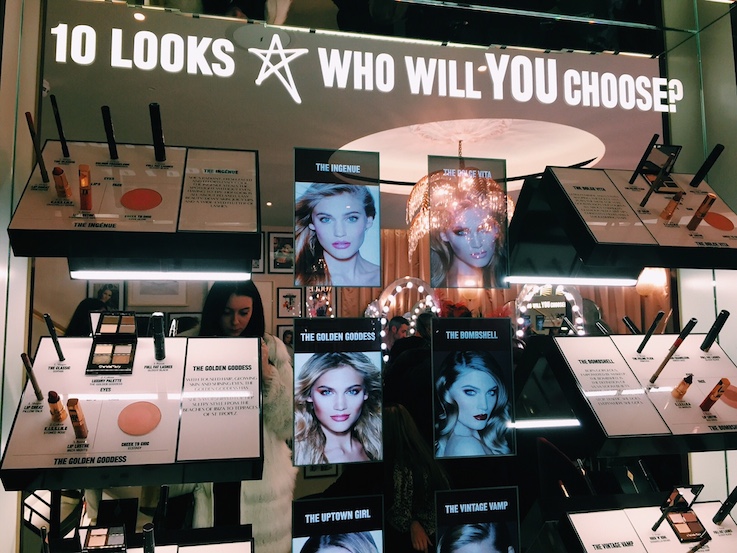 Charlotte Tilbury Covent Garden Store – Image Source
Every month we've covered all of the best permanent openings in London, adding New York retail openings to our blog roster in the latter part of the year. We even covered the concept stores currently flourishing in Hong Kong back in June. As well as the openings, we've tried to pick out our favourite stores for more in-depth reviews and we've even gathered expert advice on some of the secrets to retail success. Pop-ups have continued to gain pace in 2016 so our post on the secrets to pop-up success will likely still hold relevance way through to December next year!
Plus, we've got you covered with the 50 best concept stores in the world – well worth a look for retail design inspiration.
We're excited to go into 2017 adding Berlin openings and the best new concept stores to our list so keep your eyes peeled for that – for a taster you can see our best of Berlin retail trends here.
Future of retail
Thinking beyond 2017, we asked 17 leading retail design experts to share their thoughts and predictions on retail design in 2025. The results are in and customer experience is at the core. We also shared why exponential growth is the future of retail and what things like the connected home mean for the future of retail. At the end of the day we aim to predict the latest in trends and what will become of some of the ideas from those we interview. We hope that all of the posts featured help to showcase the future of retail. Without the help of all of the amazing people we feature and the research from all of our staff, we wouldn't be able to provide you with such a useful service.
For more from us in the flesh, enquire about our London, New York and Berlin retail safaris here. Here's to a prosperous and retail heavy 2017. Have a great one from all of us here at Insider Trends.