Retail
The Best of Insider Trends 2020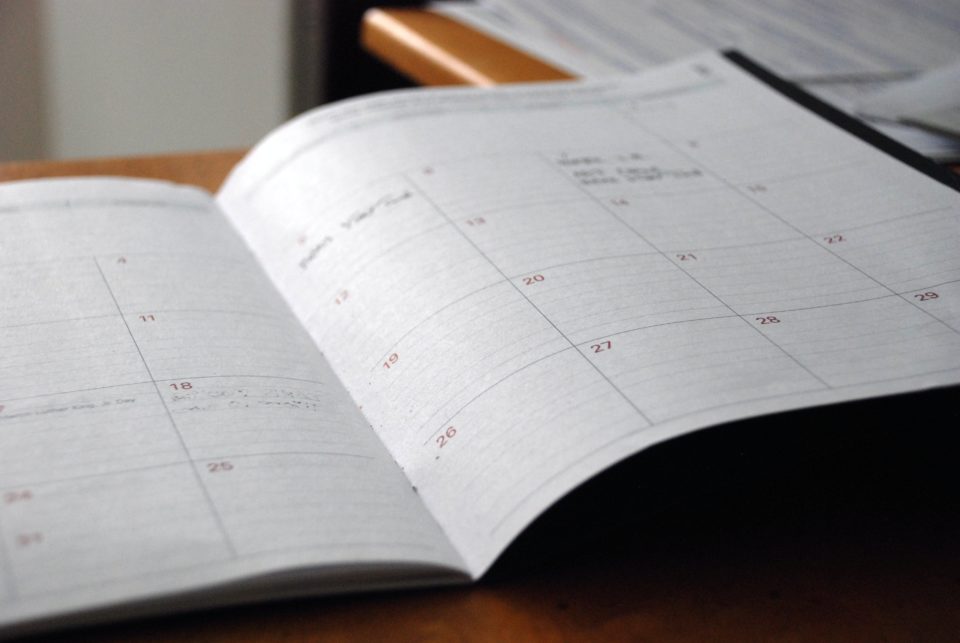 This year is one we'll never forget.
For most of 2020 we've been living through a global pandemic. With it has come a host of new requirements we've had to adapt to. Social distancing, lockdown, face masks, work from home – there's been a lot of changes.
This has been the case for retail as well.
Physical stores have faced long periods of closure. Retailers have had to pivot to new digital and D2C models. Ecommerce has come under pressure.
In this difficult and often fast-changing world, retailers have never been more in need of clear insight and analysis. Insider Trends has worked hard to make sure our blog has offered exactly that to retailers – all for free.
We will continue to support the industry throughout 2021 with more expert content that will help retailers navigate what is next.
If there's something you'd particularly like us to cover do get in touch and let us know. Or if you'd like to talk to one of our experienced retail consultants about how to prepare your business for the future, we'd love to hear from you.
For now though, here are our best retail insights from 2020: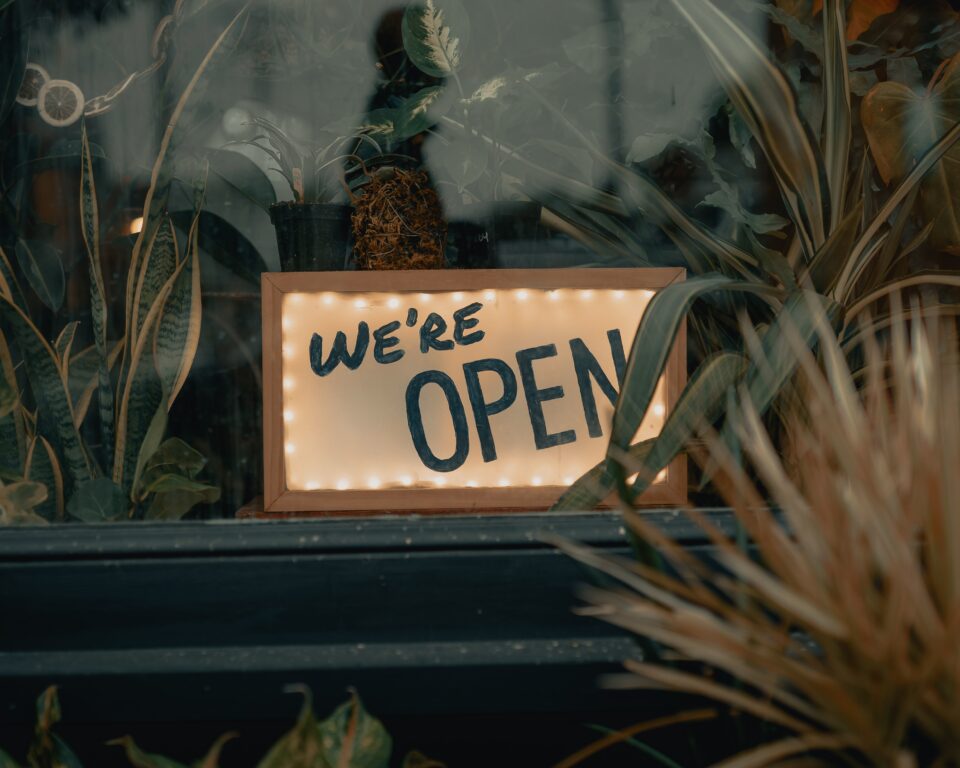 Expert Insights
The question on a lot of retailer lips is what will happen to physical retail post-coronavirus? It's easy to forecast a negative outcome for the store, but actually physical retail may be due a renaissance. It just won't be exactly as it was before (and that's a good thing).
The impact of coronavirus is still going to be felt for some time yet though – perhaps forever in some elements. What does this mean for the store design of the future?
A 'new normal' also led to the rise of a new type of convenience. There are some valuable takeaways from our look at what 'convenient' means for customers now and what elements they might hold onto going forward.
For a reminder of what physical retail stores can do better than any digital channel, catch-up on our look at 50 of the best retail displays in the world.
Omnichannel has been more vital than ever this year. But retailers are still questioning whether it's worth the investment. While click-and-collect is the obvious example here, we've collected 3 other omnichannel solutions that also deliver ROI.
Plus, we've shared 3 secrets of a winning omnichannel retail supply chain that gets as close as possible to that mythical goal of cost-effective, fast and good.
While conditions have favoured ecommerce and digital retail this year, it hasn't necessarily been smooth sailing.
In fact, Covid-19 has shone a spotlight on the big hole in ecommerce to date and shown what will need to be addressed in order for it to grow in the future.
Meanwhile, digital retail quickly proved itself almost too 'functional' for shoppers. We highlighted five ways that retailers can fix this issue to bring inspiration and discovery to online shopping.
A bright spot has been the rise in live commerce, which is perhaps the biggest takeaway trend of the year. Catch up on our in-depth guide to all things livestreaming in retail and what you need to know for your 2021 strategies.
Another big trend that will carry into the coming year is resale. Financial pressures, sustainability concerns, social media trends and more are all feeding the growth in second-hand sales. Here's everything you need to know about resale in fashion and how to turn this into an opportunity for your business.
However you're selling you may have found that your old measurements of success no longer apply. Our consultancy clients are often hyper-focused on footfall and sales per square foot, but these are no longer the most important KPIs for retail.
We've highlighted the 5 new KPIs that you should be considering and given you top tips on how to improve them.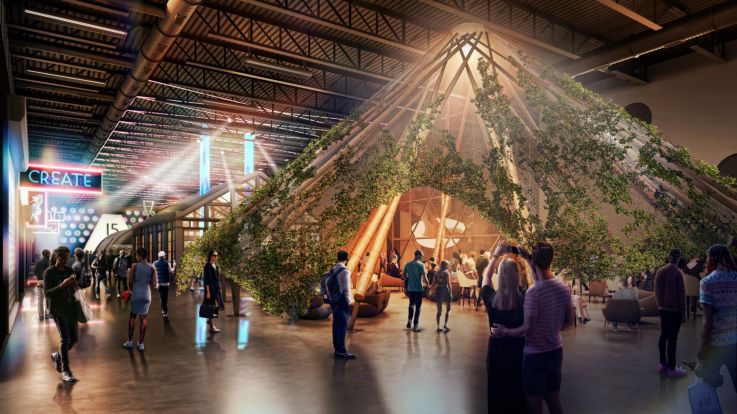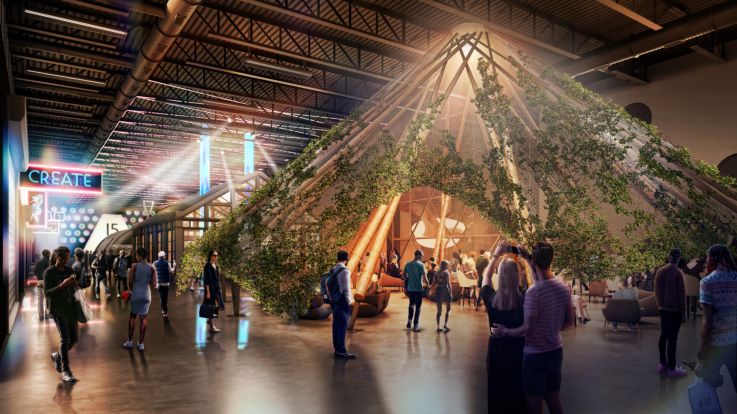 Expert Interviews
Once again, we were lucky enough to sit down and talk to interesting individuals from across the world of retail, as well as digital innovation (many of these interviews were conducted prior to the Covid-19 pandemic).
Will large-scale social experiences have their day in the sun again? The new AREA15 development in Las Vegas is a glimpse at what the next phase of entertainment could look like. We got the lowdown from CEO Winston Fisher on how retail can fit into this new ecosystem.
A spotlight has increasingly been shone on privacy and control of personal data in recent years. Digi.me has come up with a new way for customers to manage and share their data with companies and brands – but with the power to easily stop sharing when they want. VP of Business Development Rupert Melsom shared how it works and what it means for the customer relationship.
In the quest to take back more of our time, Hello Alfred is one of the more unique approaches we've seen. It partners with residential buildings to connect residents with 'Alfreds' – people who will take on services and chores on their behalf. Dominic Ainscough gave us a glimpse into what this might mean for the future of selling.
In a year when ecommerce became the big focus for most retailers, we also saw an ecommerce company opening a physical store. Big name fashion brand bonprix opened a brand-new concept space in Hamburg which is fully connected digitally. Daniel Füchtenschnieder, Head of bonprix Retail GmbH, shared the brand's findings with us.
Treadler is a brand-new initiative from the H&M Group which aims to address fashion's sustainability issues in a different way. It gives other brands the means to tap into Treadler's existing sustainable supply chain rather than trying to pave their own way. Here's how it might make a difference.
Data insights are valuable things. So why is Placer.ai giving them away for free? VP Marketing Ethan Chernofsky says the company wants to help retailers to make better strategic decisions. We discussed levelling the retail playing field and how store portfolios might be affected in the future.
Are physical retail and ecommerce on the verge of self-imploding? According to Anchor Shops' founder and CEO Shlomo Chopp – yes. But Anchor Shops' last mile fulfilment and retail model could be the answer.
And with a concept that works well within shopping centres, which have been struggling in the wake of the coronavirus pandemic, it could be one of the most important new approaches out there.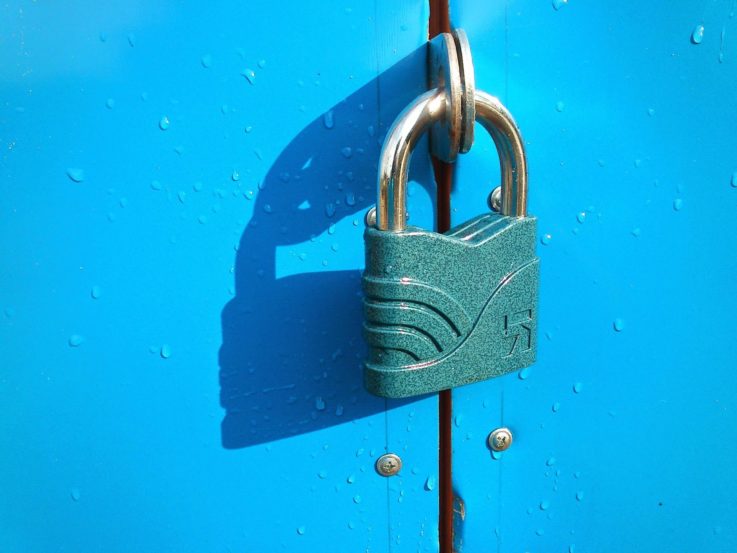 Catch-up on our Live from Lockdown mini video series
Earlier this year our Head of Trends Cate Trotter shared some quick insights live from lockdown.
In three and a half minutes or less, learn why coronavirus is affecting retail less than you think, how long Covid-19 may affect retail for, and what to do when you can't predict the future.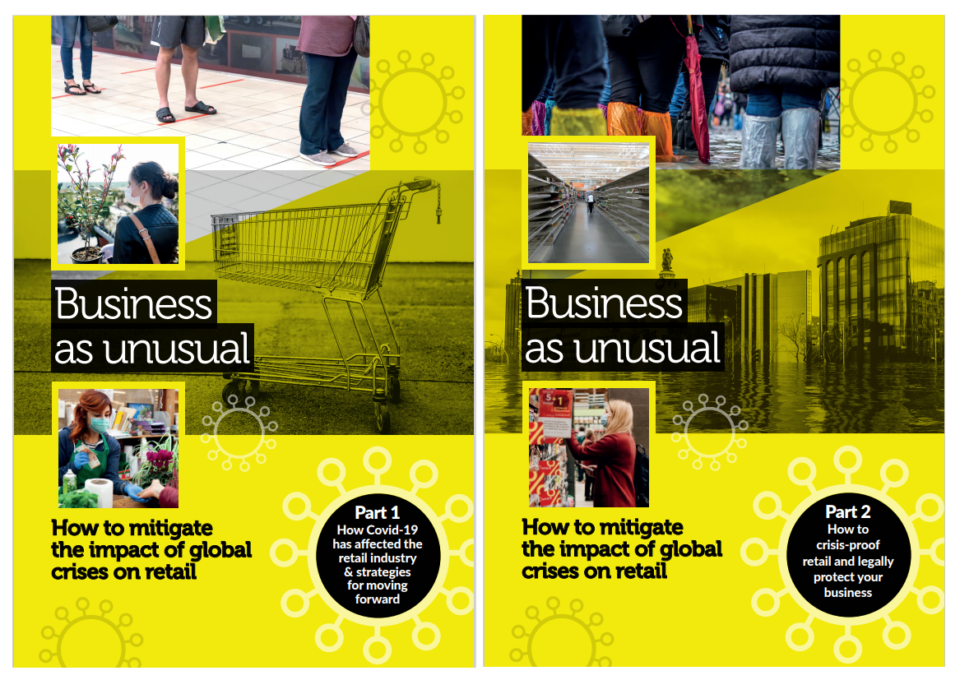 Get your copy of our free report on retailing through crisis
If you haven't already downloaded your copy of our free two-part report with legal experts Freeths, do it now.
The report is packed full of insights into how to mitigate the impact of crises, now and in the future, on your retail business to keep you operating longer.
You can instantly download Part 2 here. If you need a copy of Part 1 do send us an email and we'd be happy to help.
You'll learn everything from how well-equipped retail is to deal with crisis and strategies for how to crisis-proof your retail business, to adaptable retail models and how to ensure you're legally covered in the event of a crisis.
You won't want to miss it.
While 2020 has been one of the most challenging years yet for retail, we're optimistic about what comes next for the sector. If you'd like to talk to our retail consultants about your specific business needs we're here whenever you need us.